The twenty-five-acre campus is square in geometry and the ancient principles of Vastu Shastra have been imbibed to create a master plan. The whole site was divided into nine squares i.e essentially three rows of three squares, each being roughly 100 m by 100 m.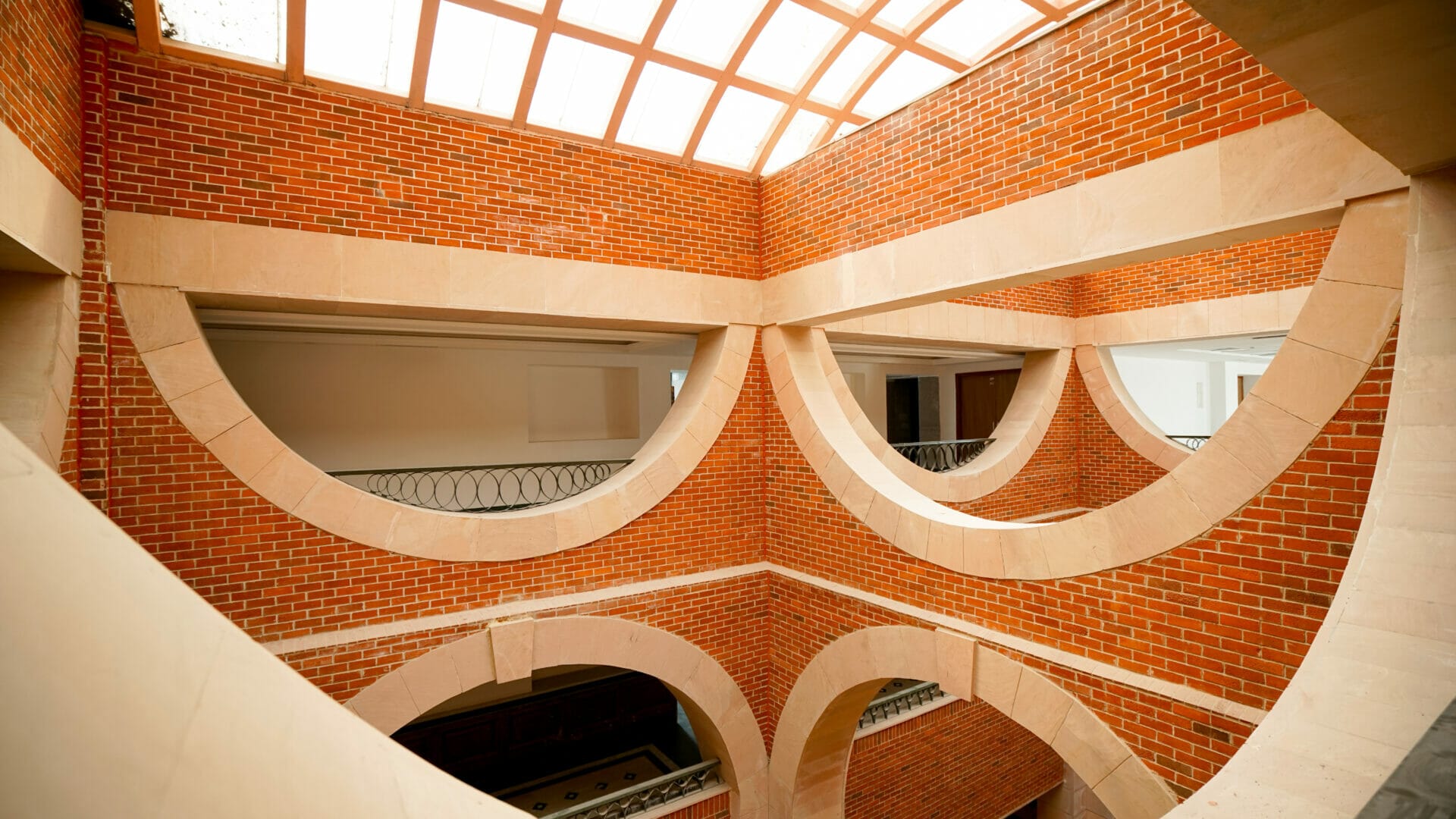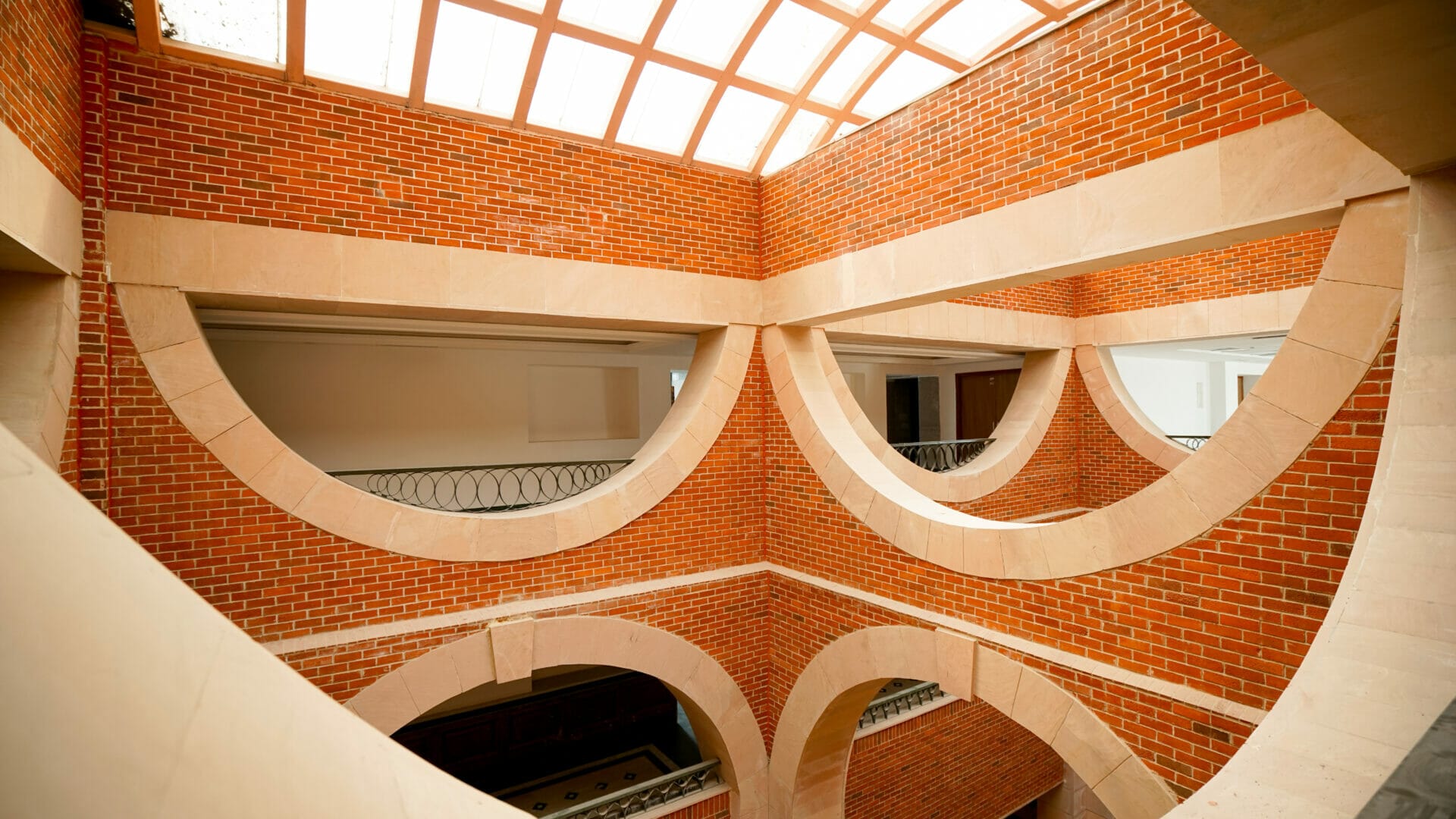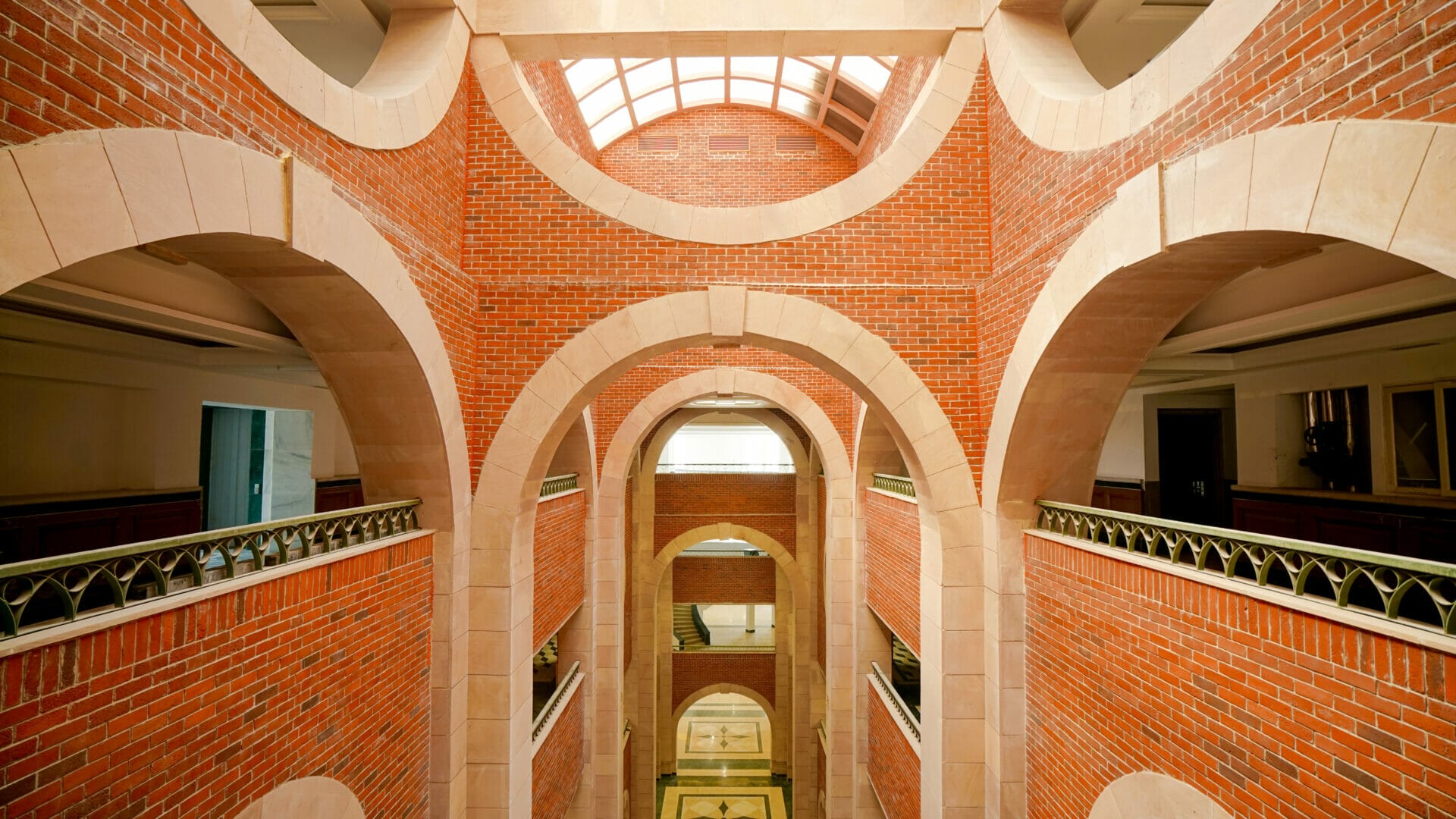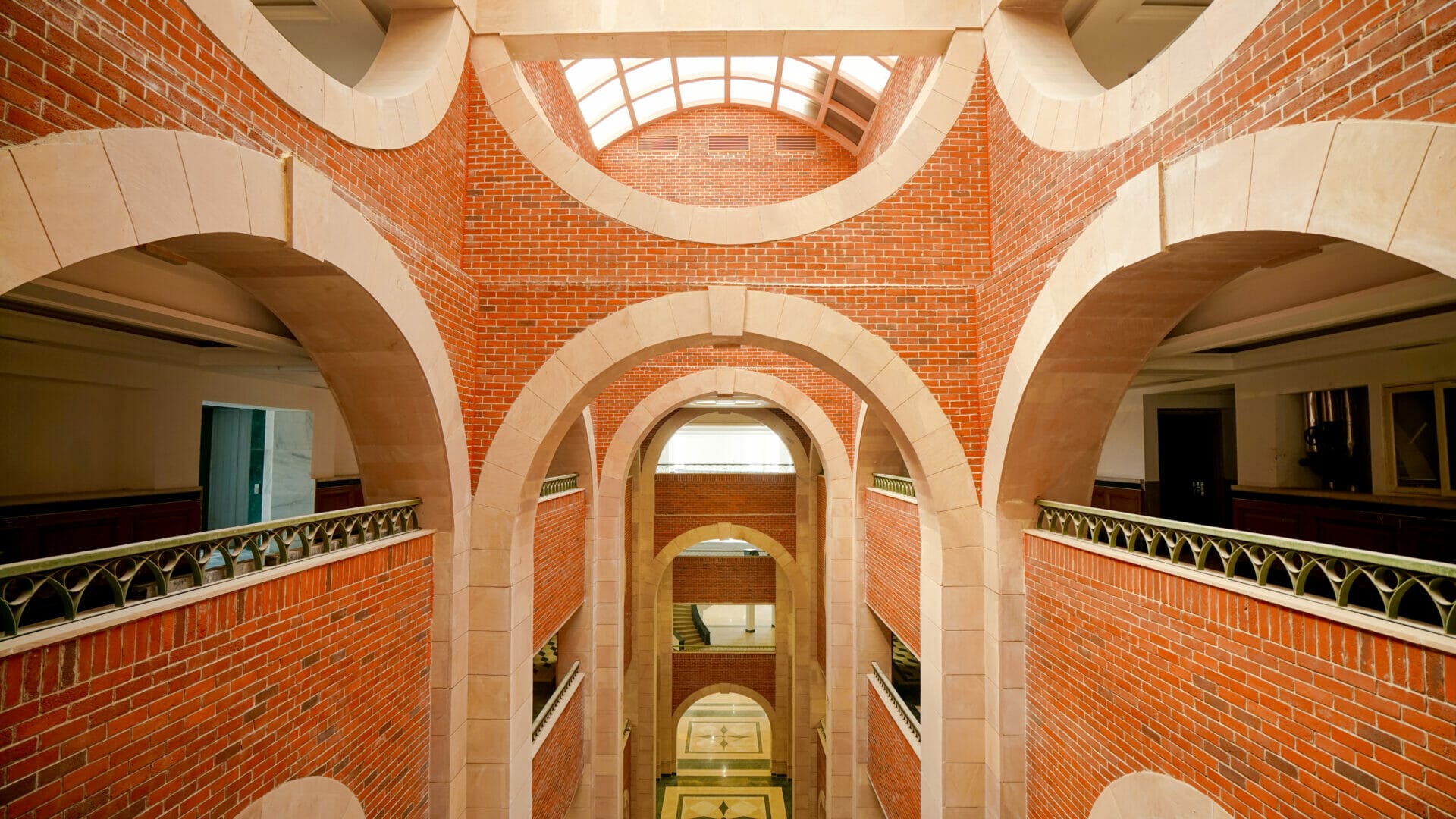 The Pt. Deen Dayal Upadhyaya Institute of Archaeology is an Administrative and Academic campus of the A.S.I. Conceptualised under the aegis of the Ministry of Culture, which also has the distinction of being the first sites to be seen as one enters Greater Noida after the Taj expressway entrance loop.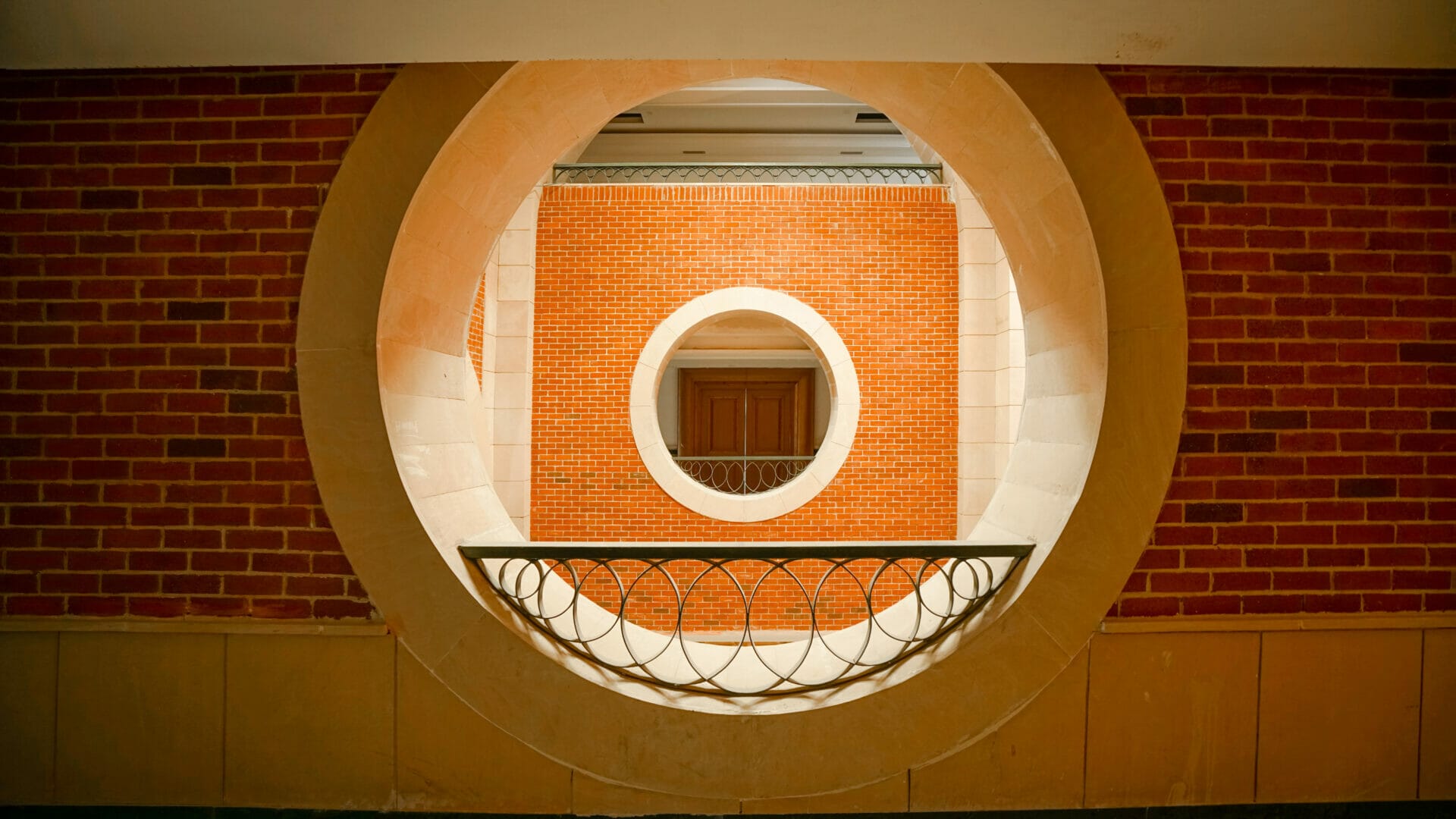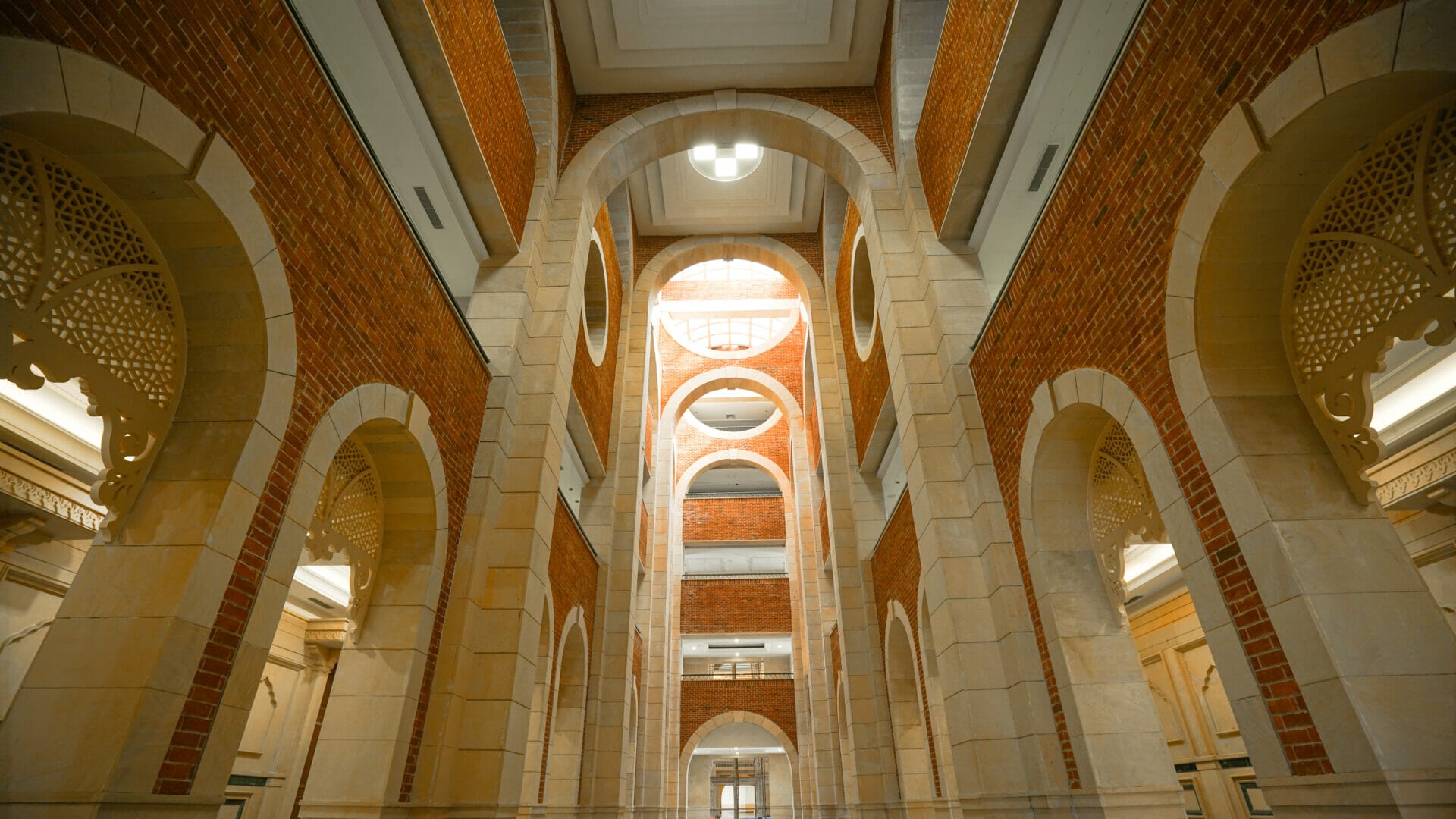 The campus is designed on the principles of green building architecture. It is energy efficient and employs solar energy for common areas and exterior lighting through atriums and skylights. Its water management strategy is based on zero discharge, for which a tertiary STP has been employed to ensure recycling of water for flushing, air-conditioning and horticulture. Rain water harvesting using a lake, the use of double-glazed windows and recycling of waste materials are other green features. A lake has also been created to capture the run-off water; since the water table is high, this green-lined lake with stone pitching also acts as a repository.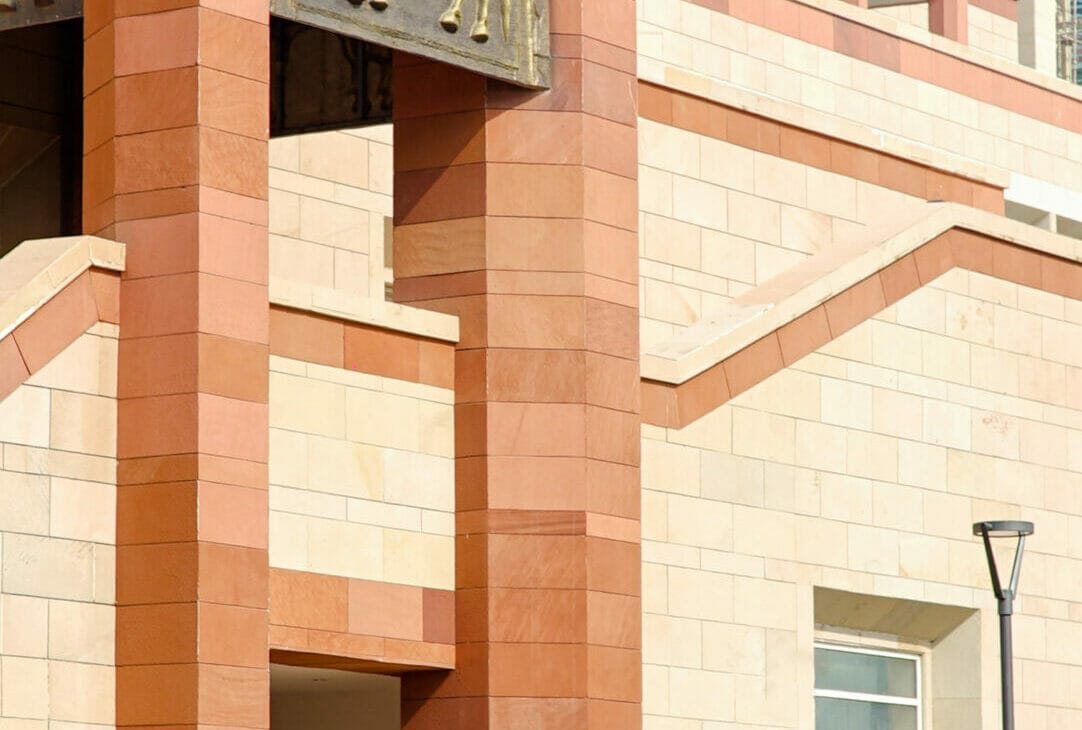 The project houses a large museum of archaeology and attendant facilities such as archival sections, restoration laboratories, cafeterias etc. An Auditorium of 900-people capacity with an independent entrance, a library for researchers and officials, a mini-convention Centre for events and discussions of upto 300 persons and the Offices of Directorate General of ASI as well as Academic and Training facilities for ASI officials.
Nine broken arches have been placed around an arrival plaza, symbolising one's commencement of a journey into the past where one has to make sense from the broken pieces of information. The scale of the arches is reminiscent of the glorious ancestors and their construction capabilities to create grandiose, well-articulated buildings. It is a transitory space where one shall pause and mentally align with the exploration of the museum that is to follow.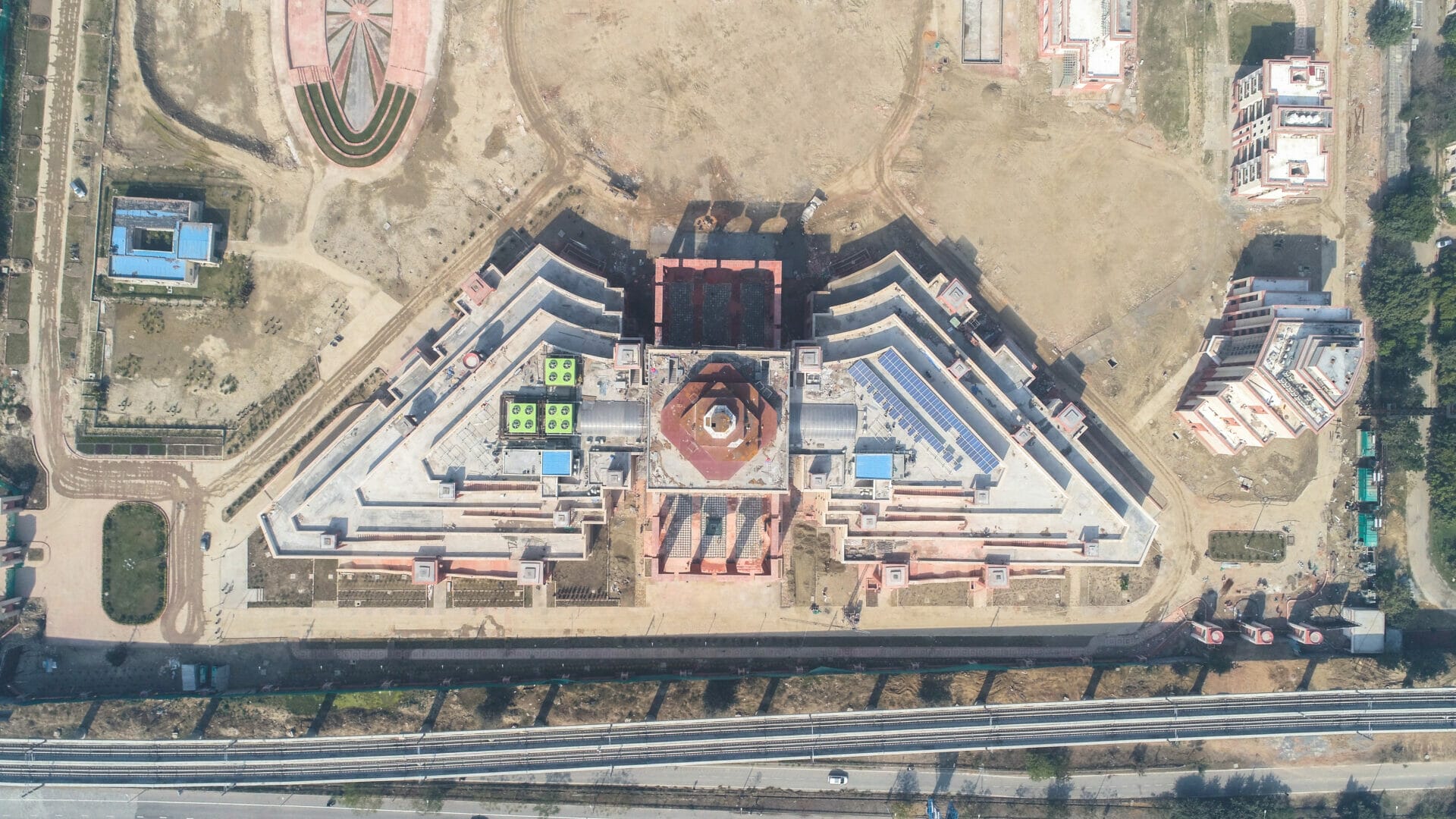 The campus is square in geometry and the ancient principles of Vastu Shastra have been imbibed to create a master plan. The central square has been left open as a large green space (brahmasthan) which connects visually and physically, the whole set of buildings that are placed along the peripheral squares.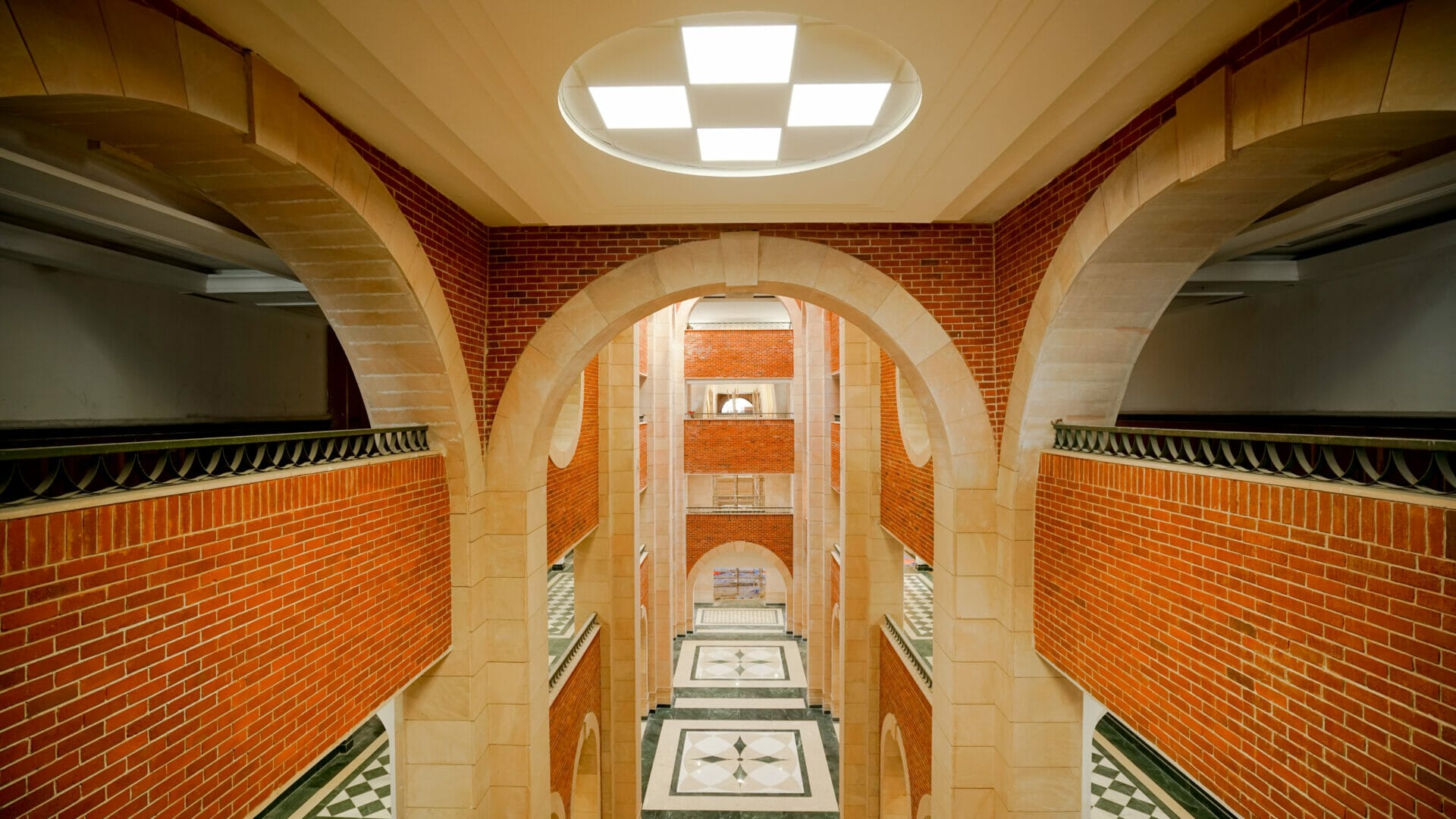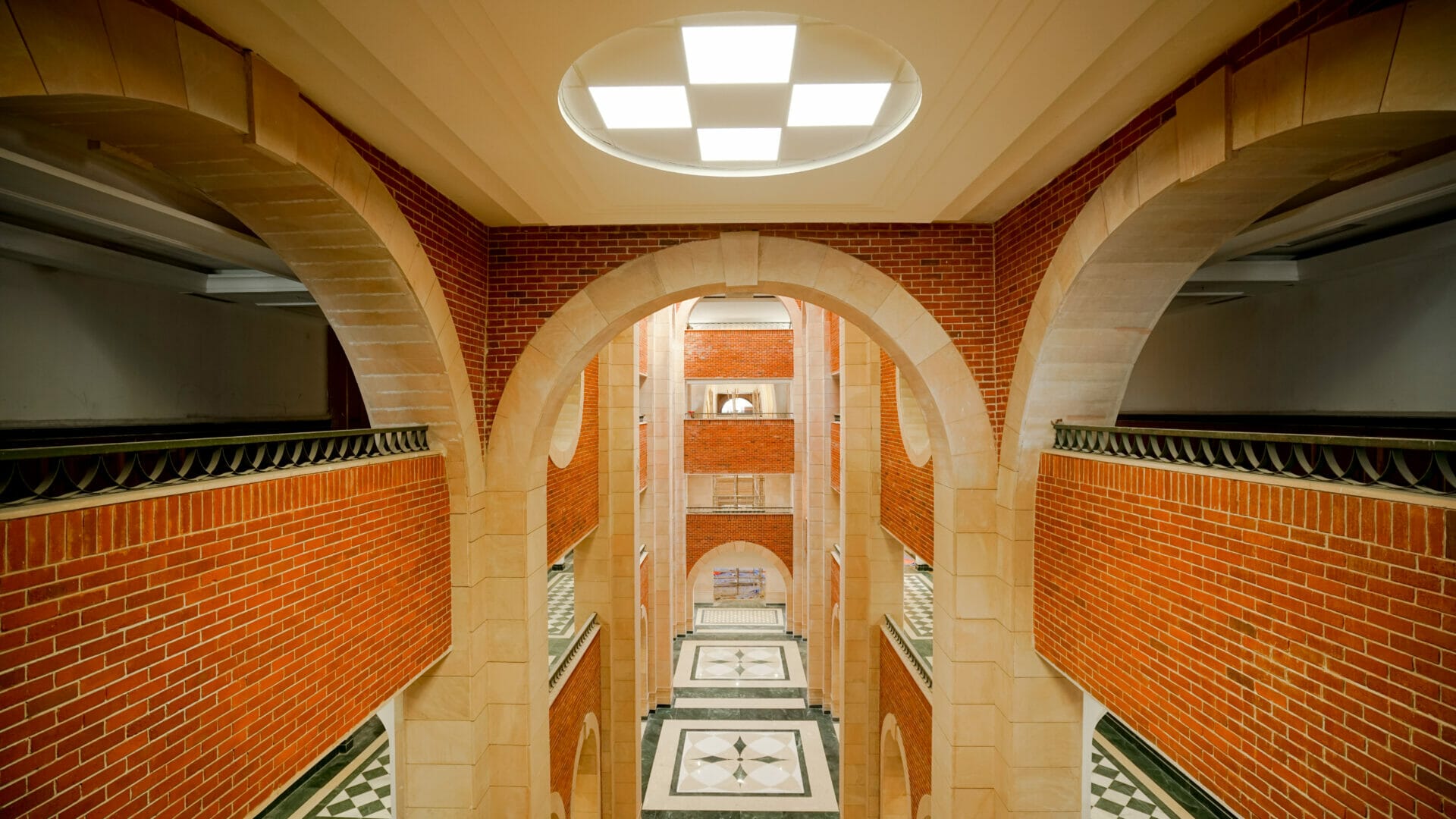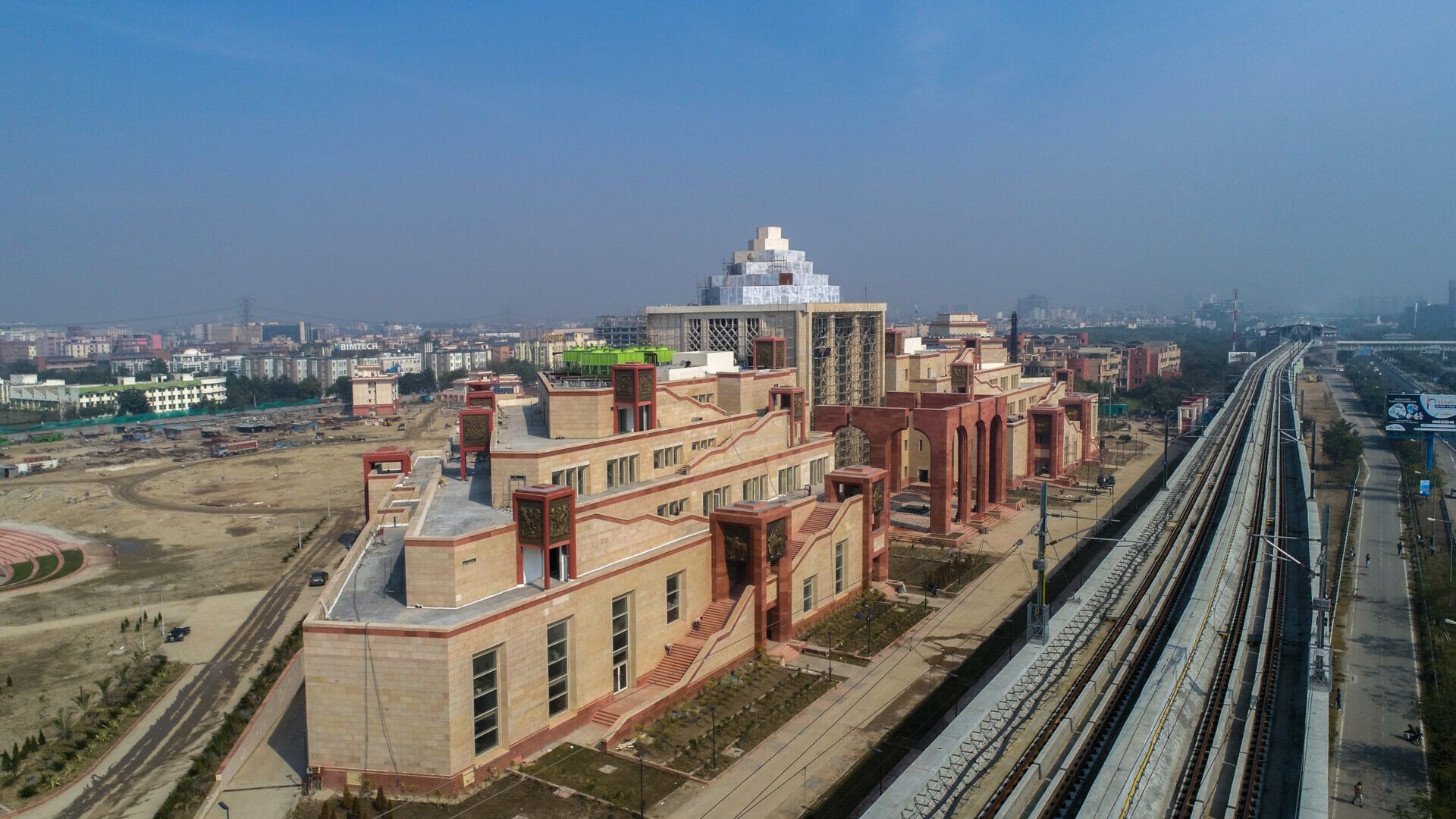 The dancing chattris and motifs add symbolism and visual drama while the central skylight atrium with its brick walls, stone arches, and geometric patterns on the floors transport the visitor into a themed environment steeped in history. The basements are well-lit with skylights and also have space for restoration of artefacts, and a proper zone for archival. A library and visiting researchers' office has been placed atop the dome and under the pyramid. Its position offers a fabulous vantage point and opens up views of the central open space and large greens in the front of the campus.The entire campus is pedestrian friendly and all buildings are connected through the vehicle-free central green.
Fact Sheet:
Name of Project: Pandit Deen Dayal Upadhyaya Institute of Archaeology
Firm Name: Design Forum Internatitional
Location: Greater Noida, Uttar Pradesh, India
Principal Architect: Ar. Goonmeet Singh Chauhan
Site Area (sq ft & sq m): 25 acres
Built-Up Area (sq ft & sq m): 5.6 lakh Sq ft.
Completion Date: Dec 2018
Photography Credits: Design Forum Internatitional