The definition of Textile is no more just apparel and garments but home furnishing products as well. Kitchen linen, cushion covers, curtains are no more just basic needs but a design statement. The textile industry is flourishing due to the increasing trend of home design textile in recent years. Home textile design is a thing now and when it comes to homemaking, there is no name more trusted than a woman. With a unique taste and different fashion senses, women are taking over the industry with an intent to give your space a captivating aesthetic and personalized decor.
Listed are a few women who are driven towards crafting your spaces with your choices and their ideas.
Srila Chatterjee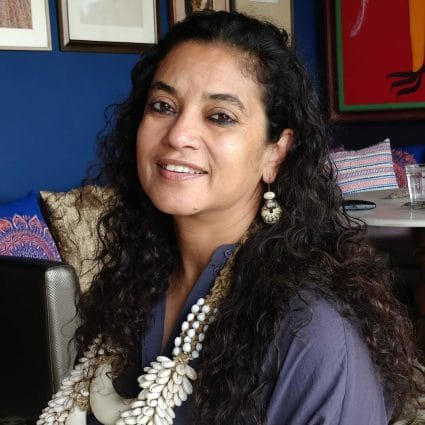 She is a person with a wide spectrum of interests and someone who finds a way of connecting those interests. She is the founder and curator at Baro market- a world that includes her interests in design, travel, history, storytelling, art, and in social equitability, accountability and sustainability. Before she got involved in the home textile design and interior industry she directed many advertisements and nurtured many talents in cinema, production, set design, and fashion. She curated the Kala Ghoda Arts Festival, co-founded an iconic music space in Bombay called Blue FROG, and co-founded a furniture and craft-based store called BARO.
The Baro market was devised out of her inclination towards interiors and loss of inspiration in the advertising field. Also, as the pandemic hit our lives, the scenario made her realize the importance of online stores, and the Baro market was started as a result. The designer is dealing with products made by small brands, craftsmen, and artists who are deeply involved in the designing arena. The opportunities are given at Baro market fuel many small businesses, running their livelihood along with following their passion and impacting the lives of the customers positively. Some of Srila Chatterjee's favorite products for home textile design are the Shola flowers, Russell street furnishing, variety of cushion covers – she finds it pleasing to choose one for a place from such a varying range of designs, glass mosaic tables, and Kalighat art. She believes, as a woman, we are right there in everything, every day. With constant work and doing what we are best at, we certainly will reach a point where we do not need any specific day to celebrate womanhood.
Rutika Bhandari Jain
She is a visual artist and a textile designer who completed her graduation in commercial arts followed by a specialization in Textile design from Srishti school of Art and Design, Bangalore. She finished her final project at the University of Ljubljana, Slovenia, and the project was featured at Elle Slovenia fashion week. After working for a few years with other companies and designers she laid the foundation of IKKA Home in 2016 to help customers design their homes with something more than furniture.
 To transform any idea into reality, Rutika is working on a three-phase process at Ikka Home – conceptualizing, customizing, and personalizing. She is constantly working with architects and interior designers to provide detailed home textile design solutions to curate a space that is creative and aesthetically pleasing. Her firm is providing you with solutions specifically in three fields – interior textile; which includes the textile selection, detailing, and execution, home styling; which includes wallpapers, artifacts, and decor items, and textile art; which includes commissioned artwork and readymade fabric wall art. The process of visualizing ideas, interacting with different people, and facing challenges with every project is what keeps her hooked to the field of textile design. 
Shobhna Mehta
She is a design graduate from JJ School of Fine Arts and worked for several years in the furniture and textile industry. She co-founded Kanchi by Shobhna and Kunal Mehta in 1999, with her son and husband who were working in the textile niche. She explored her love for fashion through wedding trousseau-like saris with beautiful cholis and garnered clients from the USA, UK, and all over India by word-of-mouth recommendations. She gained experience in intricate hand embroideries through her work in the fashion industry and then introduced these techniques to soft furnishings and customized furniture with her brand Kanchi for home textile design. The unusual concept became a rage and gathered clientele like renowned designer Ralph Lauren and some Saudi Arabian galleries.
Her design style is inventing customized pieces with a modern look and traditional craftsmanship. Luxurious silks, vintage velvets, pure linens, handcrafted zardozi, and blended or other natural fabrics are some of the few fabrics she is dealing in with her furniture and accessories design along with her son. She believes that with dedication and perseverance nothing is impossible.
Vibha Mehta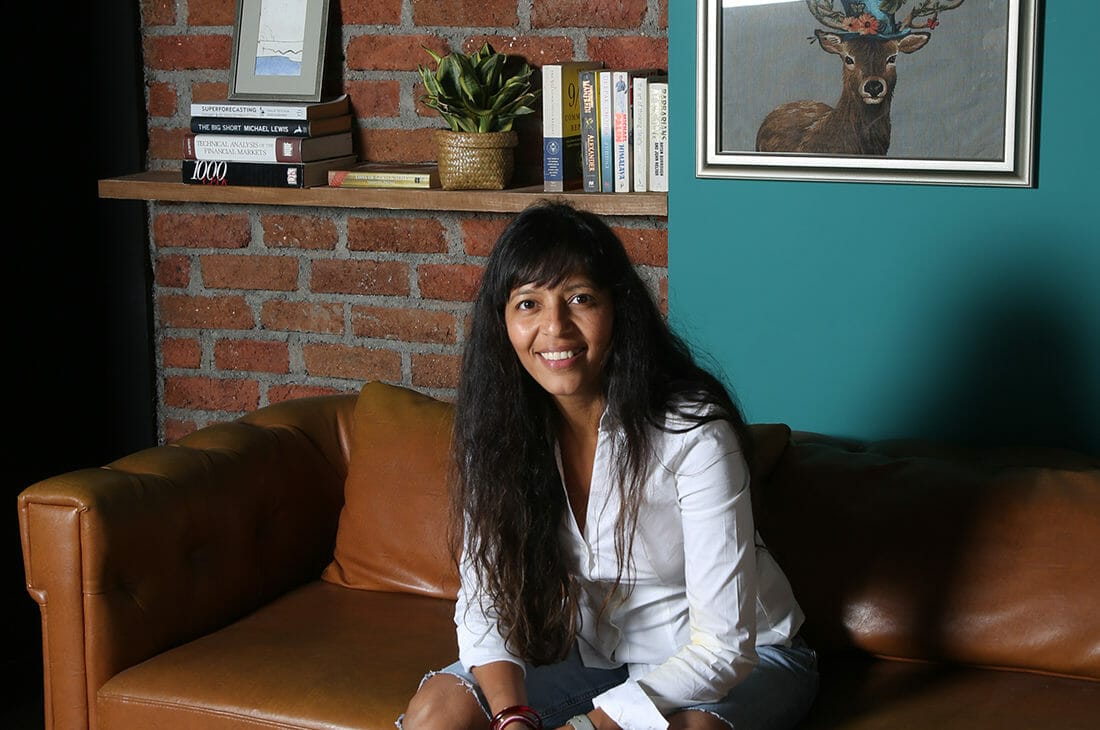 She joined the family business in 2008 as the head of Design at Kanchi by Shobhna and Kunal Mehta. She manages social media and communications for the brand. She completed her graduation from the University of Technology, Sydney, and a master's in Sustainable Design from the University of New South Wales. She has introduced verticals to the brand like rugs, wall art, lamps, lights, and more along with home furnishing fabrics for home textile design. She started her career working with Jimmy Mistry and Architect Ajit Shilpi in Mumbai. From using ample elements to design a space her ideologies shifted to the Minimal design approach. She has been appointed as Senior design consultant and stylist for all Taj group properties and she is the one behind the design of the most prestigious chambers at the Taj hotel in Mumbai.
She is working as a consultant for different residential and hospitality spaces and giving her expert advice for office interiors. As the head of design and vibologist at Kanchi, she is curating spaces that exude positivity. She advises to have confidence and passion in your abilities, success will come along.