Living Spaces, the prestigious furniture establishment founded by architect Aashish V Anand under the esteemed Vijay Anand Associates, has recently introduced an enchanting array of Chest of Drawers in their upscale showrooms nestled in Jaipur and New Delhi. This exclusive addition to their extensive furniture repertoire stands as a testament to the lasting significance of the chest of drawers in the realm of home design. The collection impeccably showcases its remarkable functionality, space-saving attributes, versatility, aesthetic allure, and potential to evolve into cherished family heirlooms, thereby reinforcing its status as a coveted and timeless furniture piece.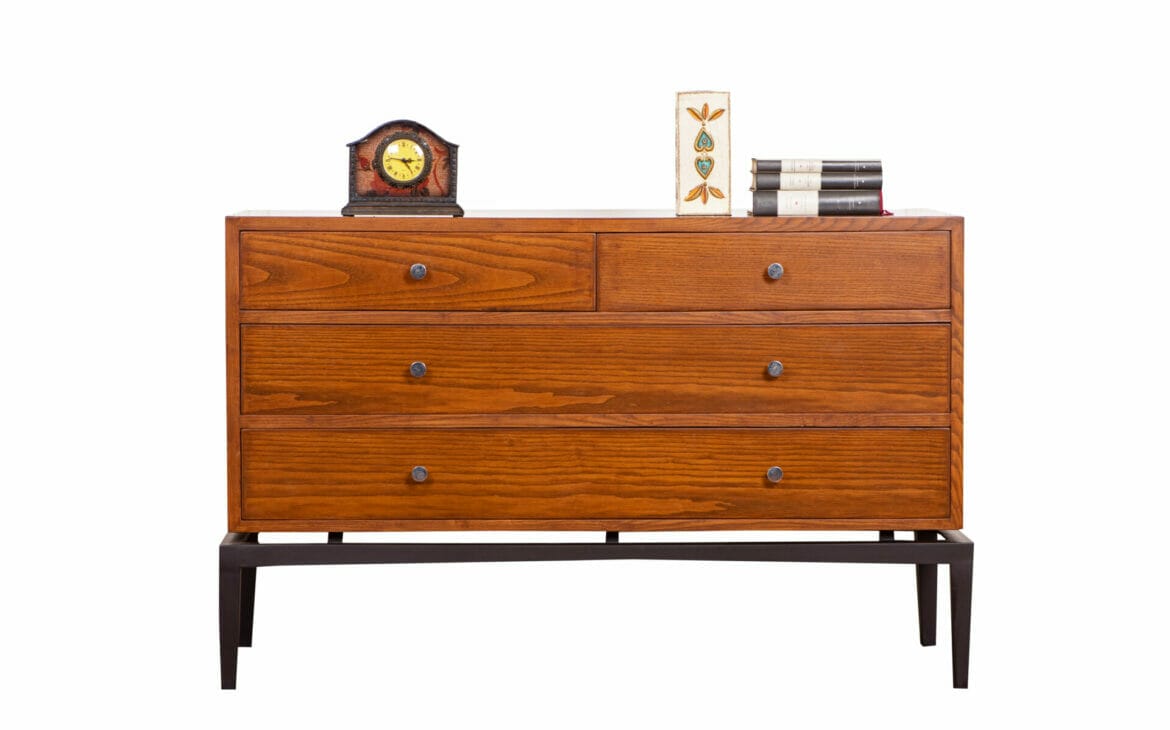 At the core of this exceptional assortment lies a meticulously curated blend of styles, materials, and dimensions, thoughtfully catering to diverse preferences and discerning interior design sensibilities. Each individual piece seamlessly blends artistry with functionality, expertly fashioned to elevate the ambiance of any living space it graces. The lineup features selections crafted from premium Teak wood and Ash wood, renowned for their durability, innate beauty, and timeless sophistication. The internal framework is thoughtfully composed of spruce wood, Plywood, and veneer, ensuring both robustness and structural integrity.
To enhance both the visual appeal and the longevity of the collection, the finishing touches have been executed with meticulous attention. The finish options span from melamine, offering a resilient and scratch-resistant surface, to water-based PU foam, which imparts a luminous and sleek appearance. The emphasis on superior materials and impeccable craftsmanship guarantees that each chest of drawers within this collection transcends mere functional storage, emerging as a statement of opulence within luxury spaces.
Conceived under the visionary guidance of Aashish V Anand, the design head at Living Spaces, these chests of drawers surpass conventional furniture concepts by blending contemporary sensibilities with artistic panache. The outcome is a compilation that seamlessly fuses timeless refinement with modern aesthetics, rendering it a perfect complement for an extensive range of interior styles.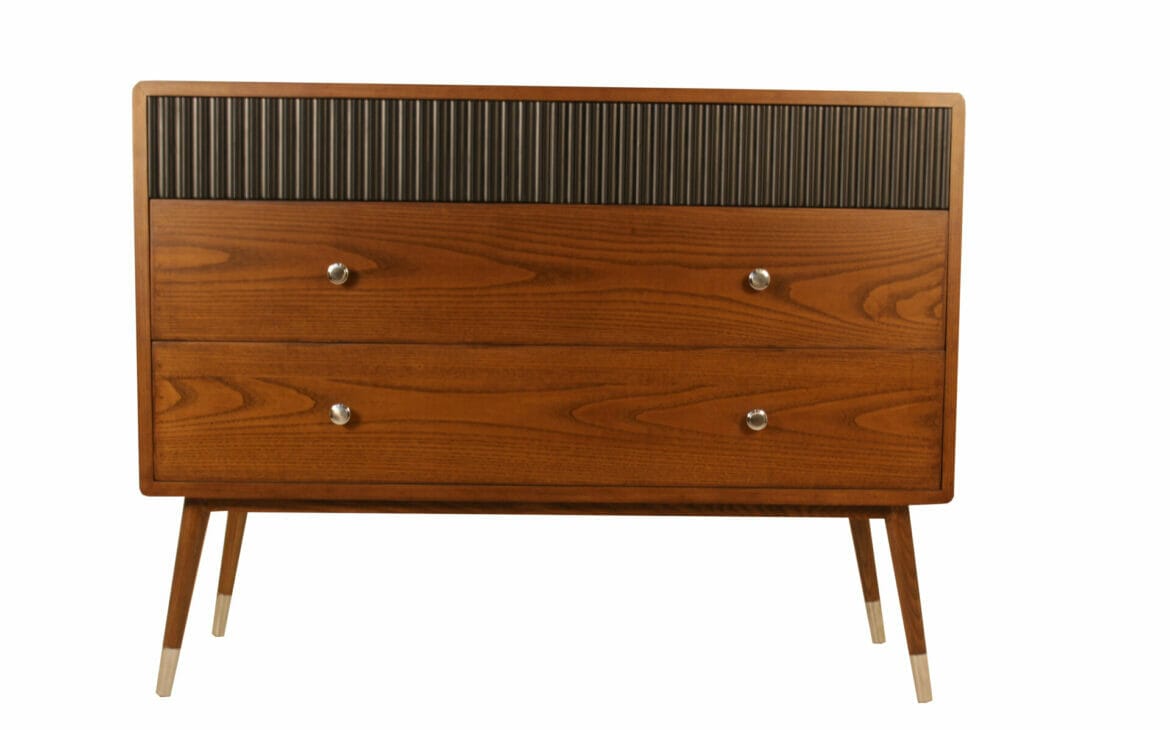 The collection's versatility is further exemplified by its capacity to harmonize with various spaces within a residence. Whether gracing an elegant bedroom, tidily arranging essentials in an inviting entryway, or serving as a stylish augmentation to a sophisticated living area, these chests of drawers effortlessly adapt to their surroundings, forging an indelible impression upon all who encounter them.
Beyond their functional excellence, the drawers in this collection encapsulate the potential of becoming treasured family heirlooms. The amalgamation of premium materials, impeccable craftsmanship, and tasteful design ensures that these articles endure the test of time, perpetuating the stories and memories of generations to come.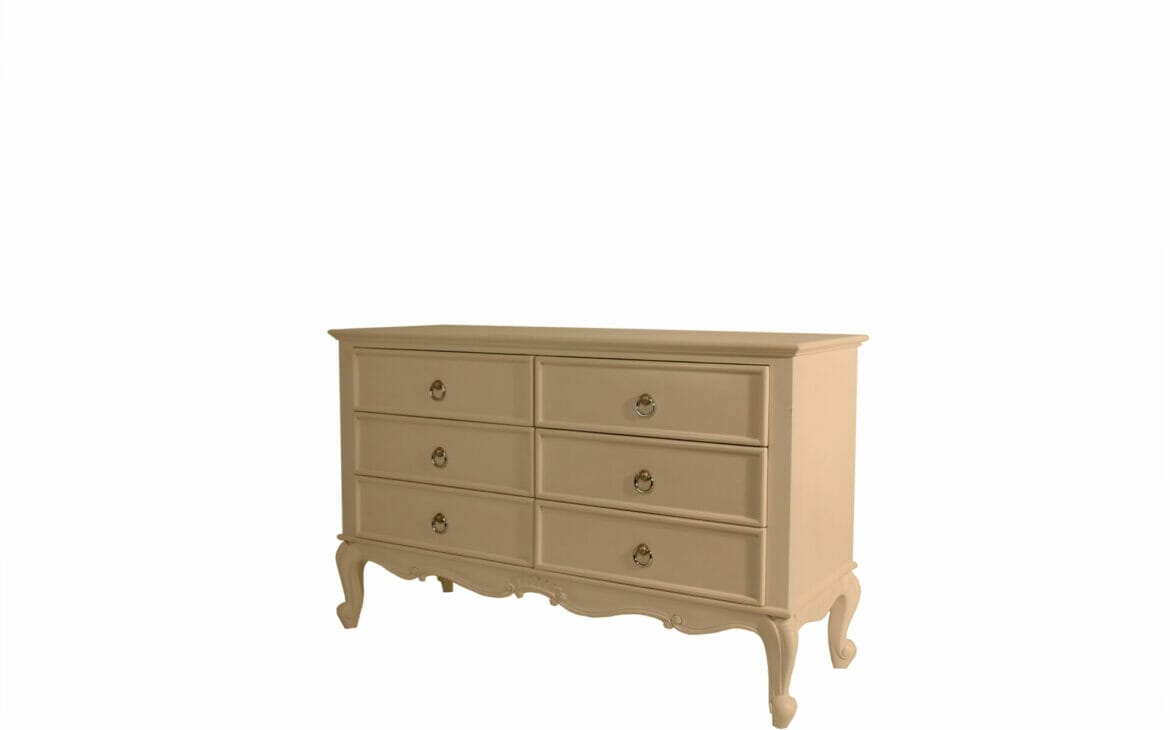 In a world where interior design trends are in a constant state of evolution, the timeless allure of the chest of drawers remains unwavering. Living Spaces' latest collection pays homage to this enduring furniture piece, celebrating its adaptability and capacity to metamorphose a living space into a harmonious and orderly sanctuary.