This extra-terrestrial project designed by Cityspace' 82 Architects exemplifies the terms big, bold and beautiful in an out of the ordinary manner by bringing together two plots that splurge the design team to mix materials, design styles, and their ideologies.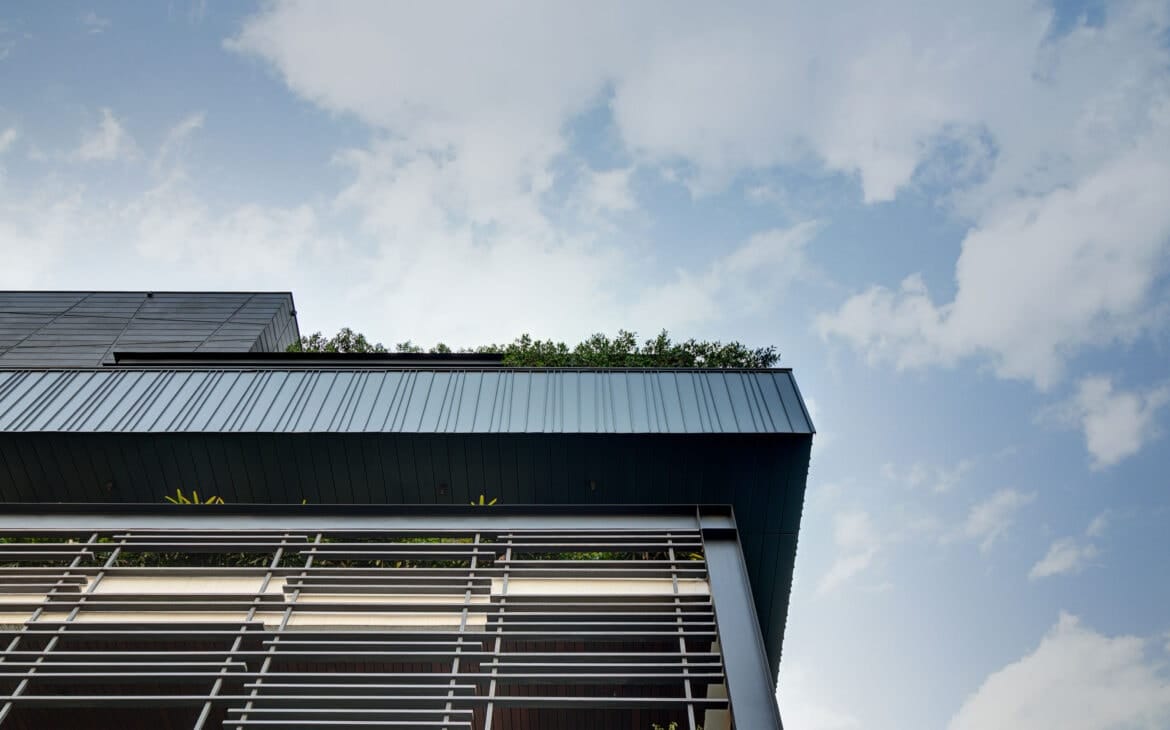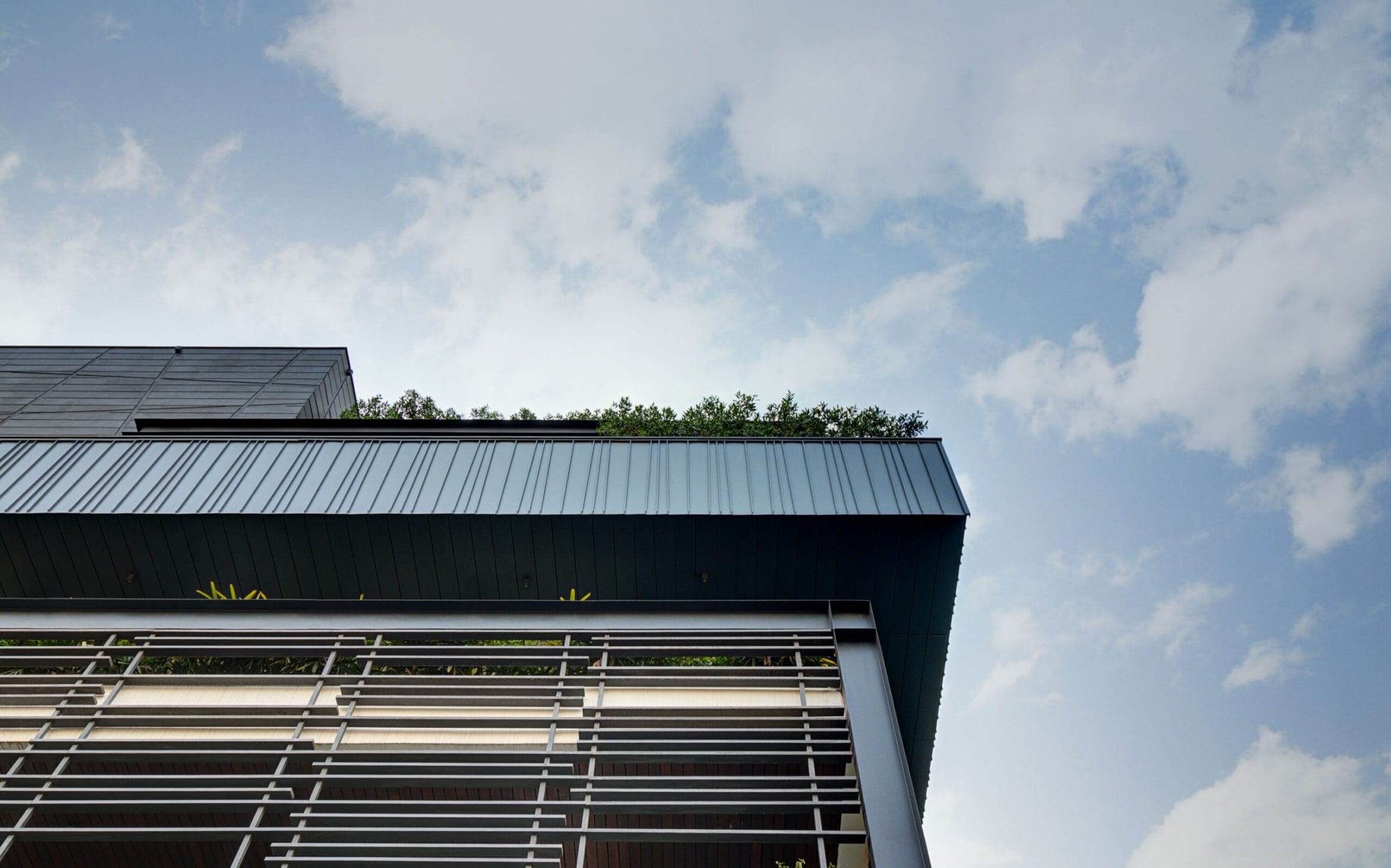 Zinc metal is used on the façade to enhance the volume of the building and create a majestic aura around it. The sheer size of the structure is tremendously eye-catching. Metal screens and greens were used to give both passive and active methods to filter out the heat. Divided into 4 different floorplates, each floor plate has been deduced into specific zones.
The basement has a luxurious home theatre, massage room, bar area, gathering space, spa and gaming room, which makes it a perfect spot for the family to get together. An open garage on the stilt floor, showcasing the fleet of vehicles owned by the house owner has been made. The stilt acted as a semi-public space planned for formal and informal living & dining space and office space is assimilated to interact with people. A sunken courtyard in the basement was built to enhance the wind circulation in the lower level as well.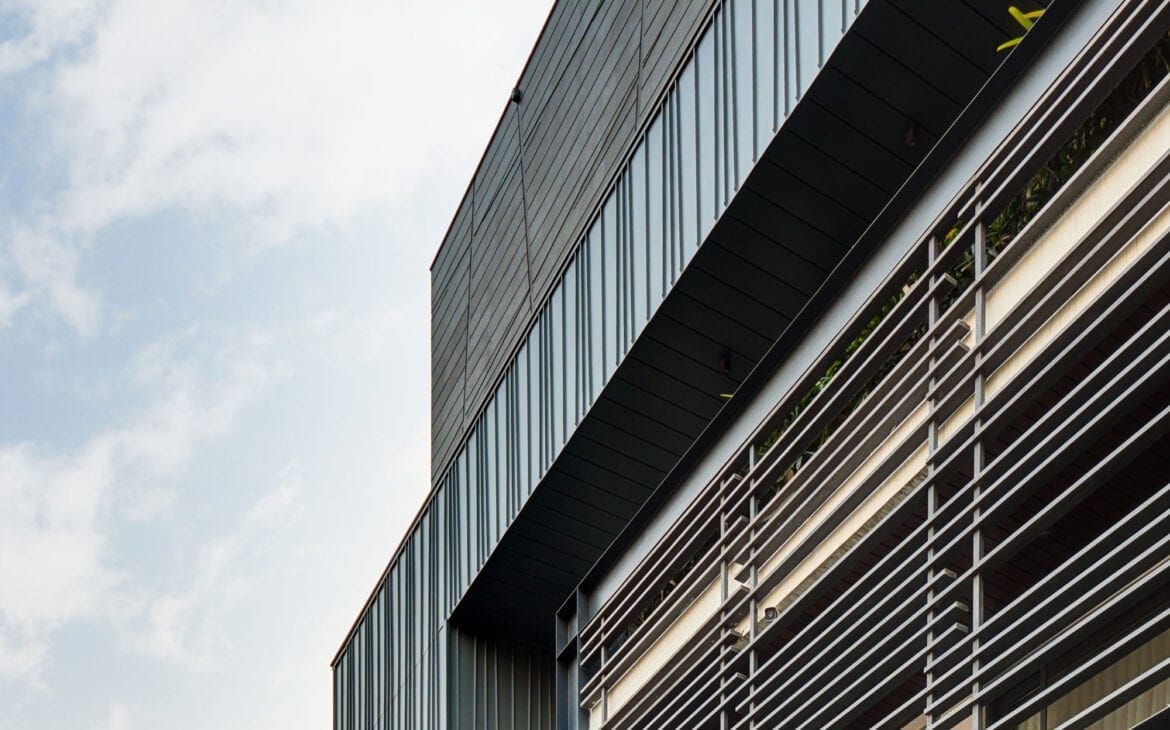 The first & second floors are private spaces accommodating the entire family in an intimate snug setup despite the magnanimous scale of the project. The terrace has a breathtaking infinity pool and a terrace garden to further complement the surroundings, ideally suited for family gatherings and parties. Bathrooms are ultra-luxurious curated. The parent's room has a private green balcony. Exceptional in-house cooling tower and VRV system have been installed to control the temperature. To give the respite from the heat, a double-height of the entrance door along with the metal screening has been made.
The project showcases the perfect holistic approach towards sustainability with eye-pleasing architectural design.
Fact File
Architect name: Ar. Sumit Dhawan
Firm Name: Cityspace'82 Architects
Project Name: The Stellar
Location: Gurugram
Area: 6480 sq.ft..