In 1987, somewhere in Ravenna Italy Sicis was started under the direction of Maurizio Leo Placuzzi. Till date, it has been a revolutionary in the field of mosaic through its fine craftsmanship with amalgamated technology and design. The ancient techniques, handpicked and crafted in Italy by most talented artists that fetch inspirations through realms of design, fashion and art movements across the world being a leading hub for mosaics in the world. SICIS encapsulates the beauty with a whim for luxury imbibing the rich heritage inside it. It explores the materiality and textures with stone, marble vitrified tiles, platinum, Murano glass, wood, gold through its timeless creations. Eminent for its magnificent mosaic creations that manifest fine craftsmanship with encapsulating design and technology, Sicis has launched a range of festive mosaic wall designs that are available in Tessera pan India.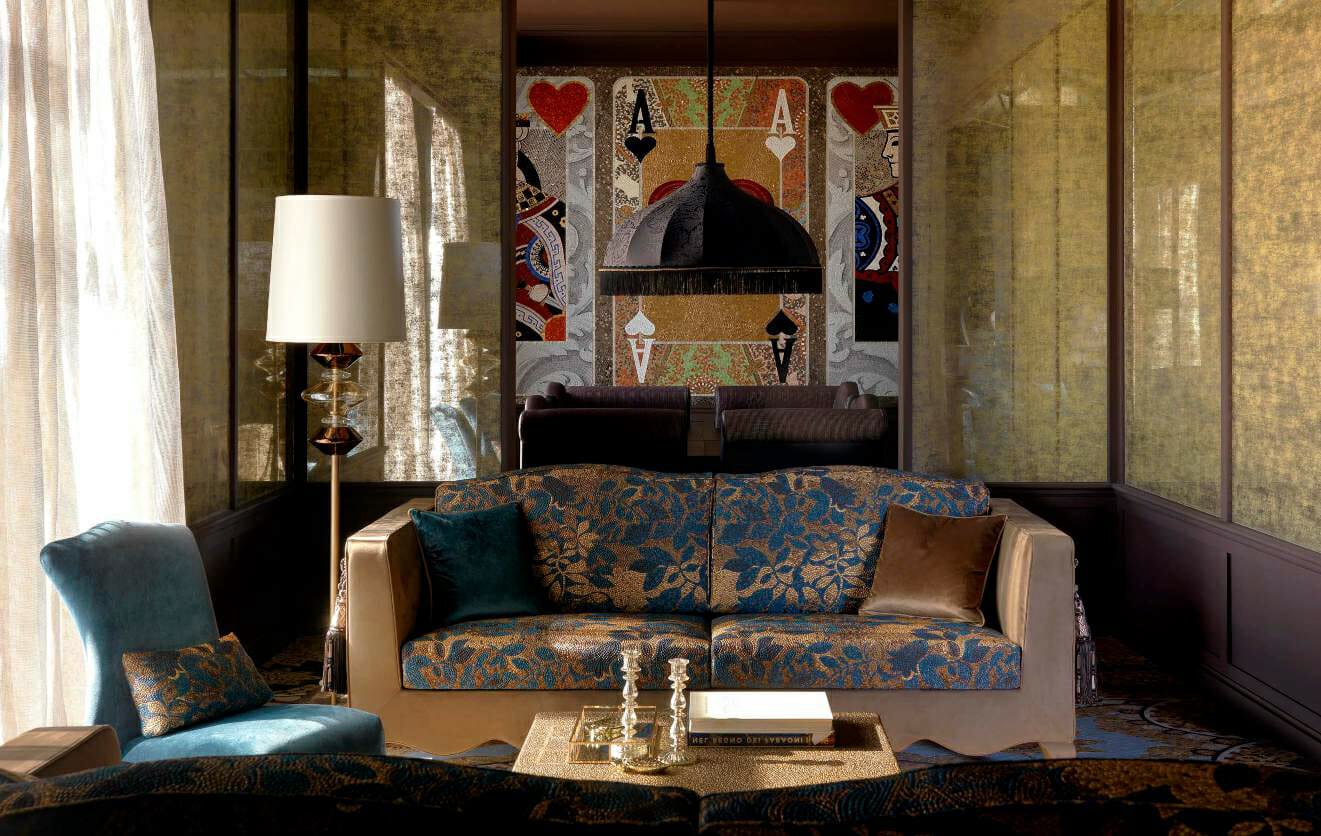 Tessera India has been widely introducing unique luxury design brands in India that weaves a story of a persona and tailor made experience.
These artistic mosaic are a signage of exceptional beauty which has been crafted due to endless colours from the glass mosaic collection. Sicis has opened the door to proclaim the superiority and beauty of the mosaic as well as an expression of art as a modern art element in the context of the house.
This precisely crafted element elevates the character of the space through its fine workmanship. The mosaics portray various designs such as playing cards in lucid colours with other striking elements. The tiles are cut by the artistic hands that expertise in mosaic and precise details give creative force to the whole skill. The intricate proposals follow various aspirations that are carved out of a detailed analysis of history with a tinge of festivity.