Ar. John Sanden & Ar. Ingvild Hodnekvam of Sanden+Hodnekvam Architects designed a house in the outskirts of Trondheim, Norway. The area preserved by the municipality with strict regulations consists of smaller wooden houses, a forest, and a big lake.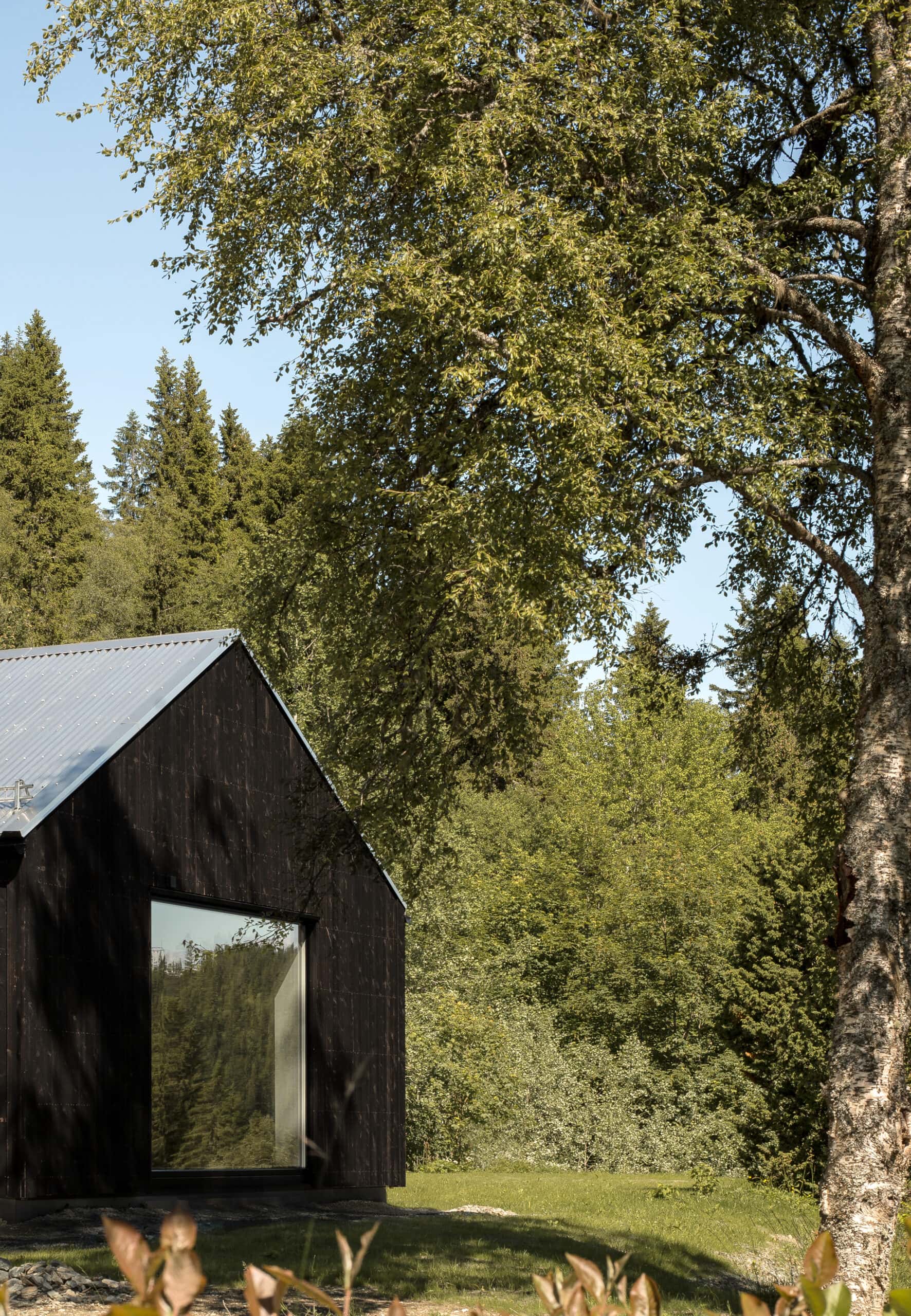 The building "T House" is a reinterpretation of the traditional housing buildings in the area, known as Trønderlåna. The exterior balances the scale and materiality of the surroundings, while the interior shows a new take on the vernacular typology.
The house consists of three wings that create two outdoor spaces, each with its distinct character. The wooden frame of the house creates both the programmatic and constructional value.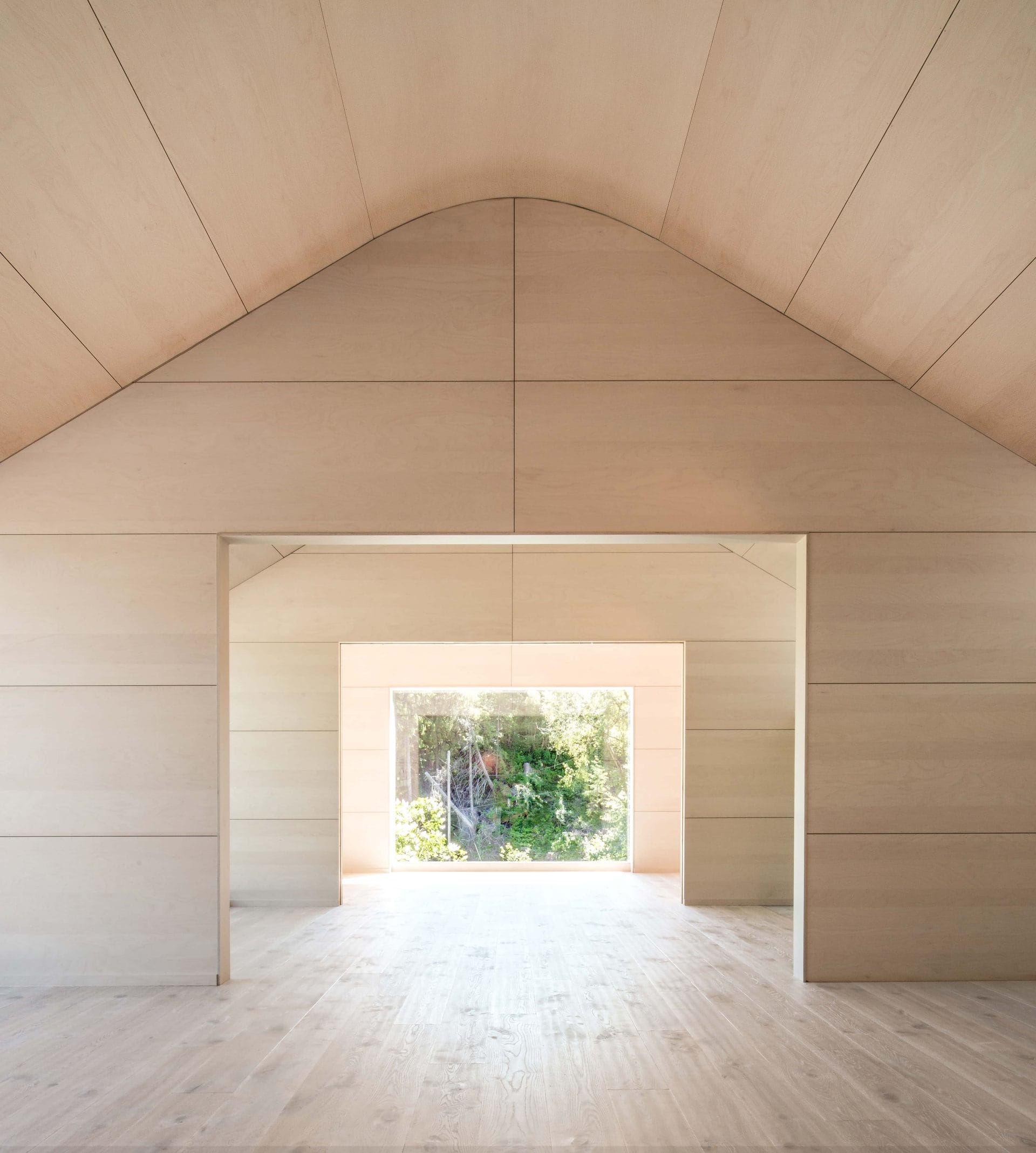 The frames create different zones in the open plan. Birch plywood is systematically cut and mounted and the charred pine boards in small dimensions correspond to the rhythm of the curves of the aluminum roof.
Fact Sheet:
Architects Name: John Sanden and Ingvild Hodnekvam
Firm Name: Sanden+Hodnekvam Architects
Location: Trondheim, Norway