Studio Gang released images of its first project in Canada, a mixed-use residential and retail tower at the southwest corner of Yonge and Delisle Streets in Toronto. The firm intends the tower to be a "new model for urban growth," and hopes that the Yonge and St. Clair neighborhood will become a "vibrant, pedestrian-friendly district with thriving retail, welcoming open spaces, and world-class architecture."
The Chicago-based architecture firm has designed several residential buildings throughout the United States, and now they've created a new apartment building in Toronto. The building is located at 1 Delisle Avenue and features 23 stories with 248 units.
The residential tower will be completed in 2026 and will feature a collection of penthouses. These penthouses will take up the top three floors of the dynamic, 16-sided tower and will each span either one-half or one-third of the building's facade.
The developers drew their inspiration for the rooftop terraces from a traditional German beach chair design called a Strandkorb. The building's unique architecture protects each outdoor space, enabling an all-season experience in tune with the local climate and lifestyle.
Inside, each unit features a natural stone fireplace and wine cabinets. The open floor plan and island-centered kitchen are defined by sleek cabinetry.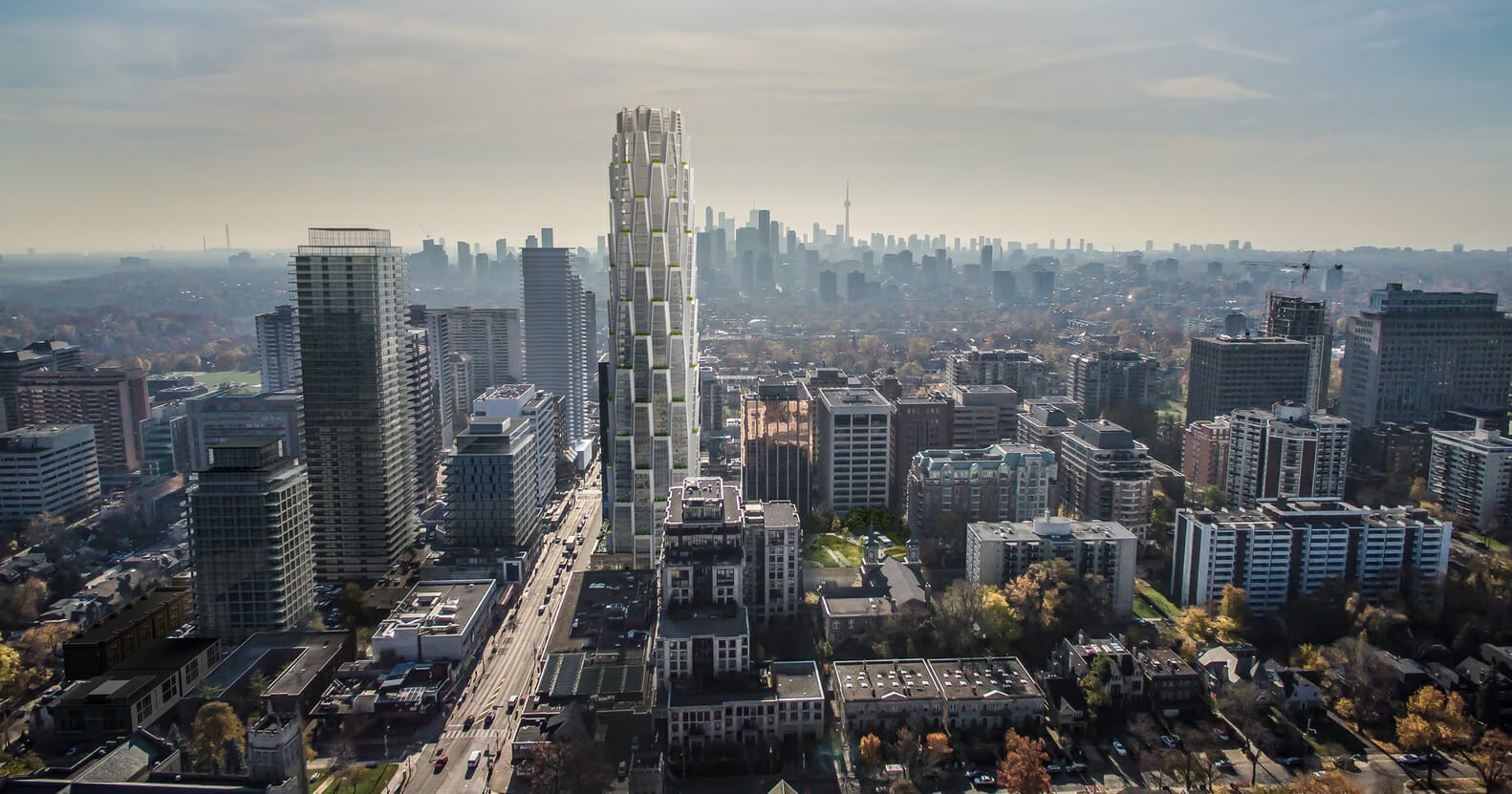 Situated on a rectangular base aligned with the city grid, the design creates a setback along Yonge Street and Delisle Avenue to widen sidewalks and allow greater sunlight to reach the street-level retail units. The existing building elements have been retained along 1498 Yonge Street to preserve the character of the area.
The scheme transforms from a basic rectangular base to a sixteen-sided tower responding to the site's bend along Yonge Street. Angled geometry creates unique residential units with generous planted terraces or protected balconies.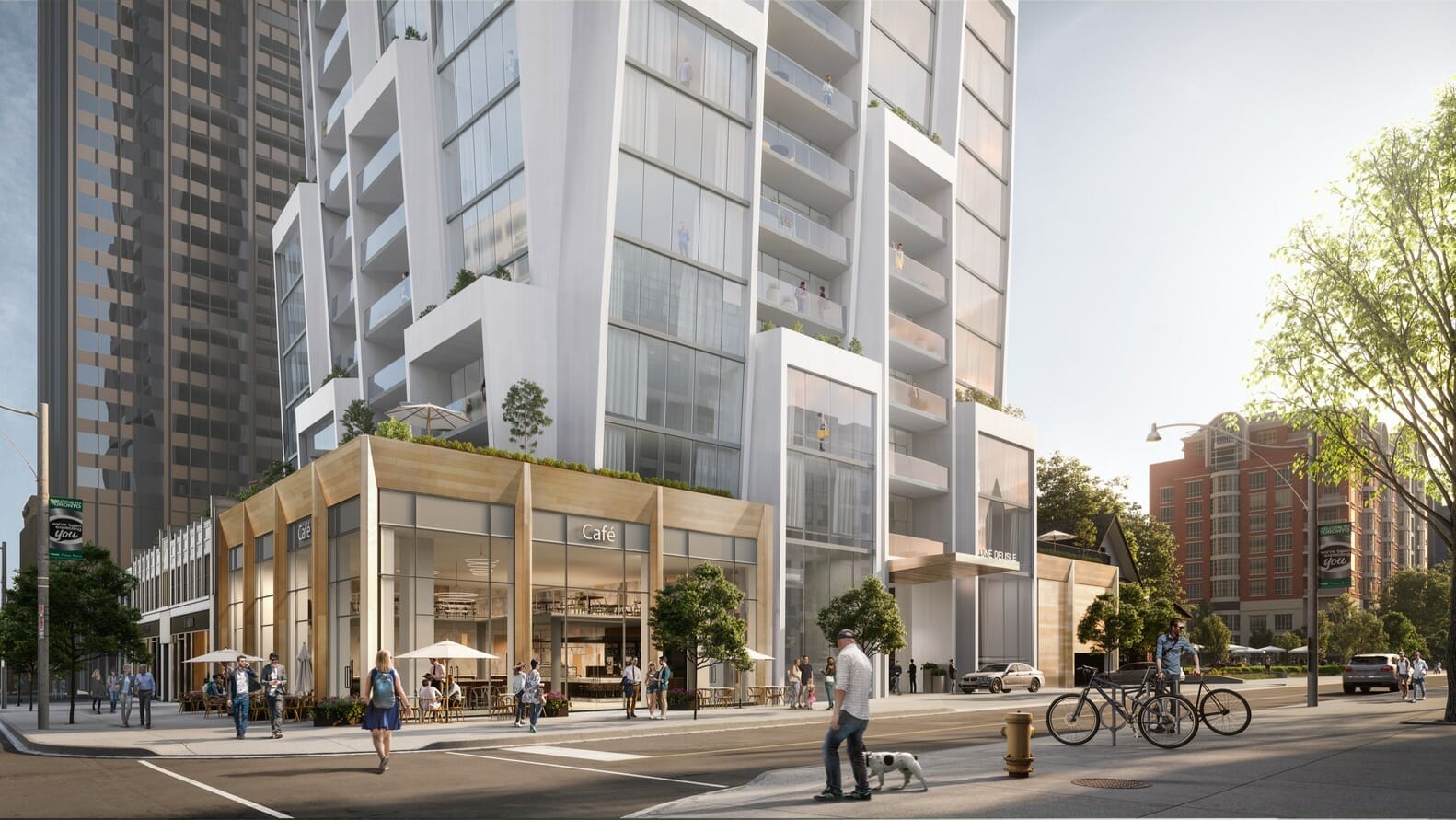 The facade is composed of eight-story elements, which nest together as they spiral up the building. The design of the building encourages residents to spend time on their balconies, and generous terraces are set atop the elements.
The angled, alternating geometry of the buildings results in variously sized floor plates that allow for multiple residential options within the units, and brings diversity to the mixed-use neighborhood.
The tower's shape reflects its relationship to the surrounding streetscape, with a rectilinear base that conforms to the city grid and addresses its corner site at Yonge Street and Delisle Avenue. The tower rises in a multifaceted cylindrical form to expand views, capture more sunlight, and minimize shadows on the street.
Photo credits: Studio Gang