Chiangmai Life Architects designed Panyaden International School, which reflects the notion of integrating nature with contemporary design and modern engineering. Natural materials such as bamboo, rammed earth, and adobe bricks in organic design integrate the buildings into their natural environment based on modern structural and safety calculations.
The Science lab consists of three lab rooms; chemistry, physics, and biology, which are furnished with state-of-the-art equipment such as fume hoods, fresh air systems, emergency showers, etc. Designed as L Shaped building, it perfectly marries the exposed bamboo structure and earthen walls with cutting-edge technology on display in the lab space. The middle compartment acts as the supply, storage, and central distribution room for gas and all lab materials.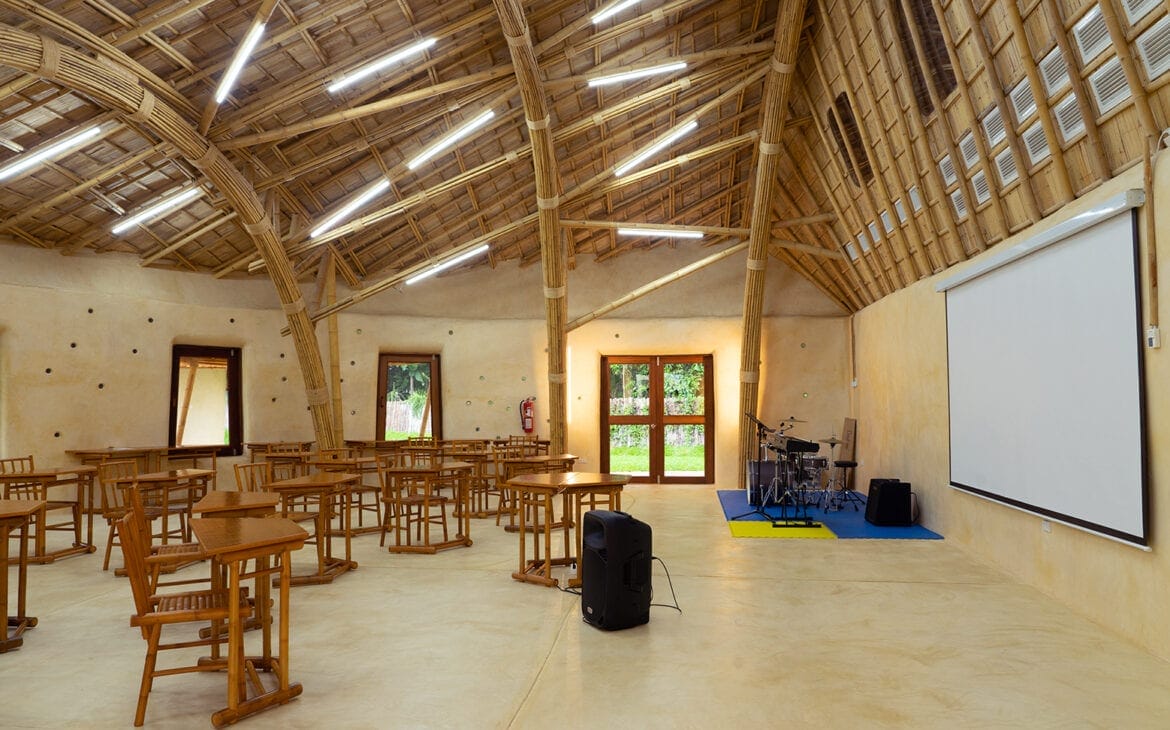 The music center has two buildings, one as a performance hall & the second building with four small music rooms for individual sessions. The exclusivity of the building is the non-reflective bamboo surfaces of the roof, which gives sound experience very clear without an echo. It also has an ambient controlled instrument storage room that reduces the humidity fluctuations experienced in northern Thailand.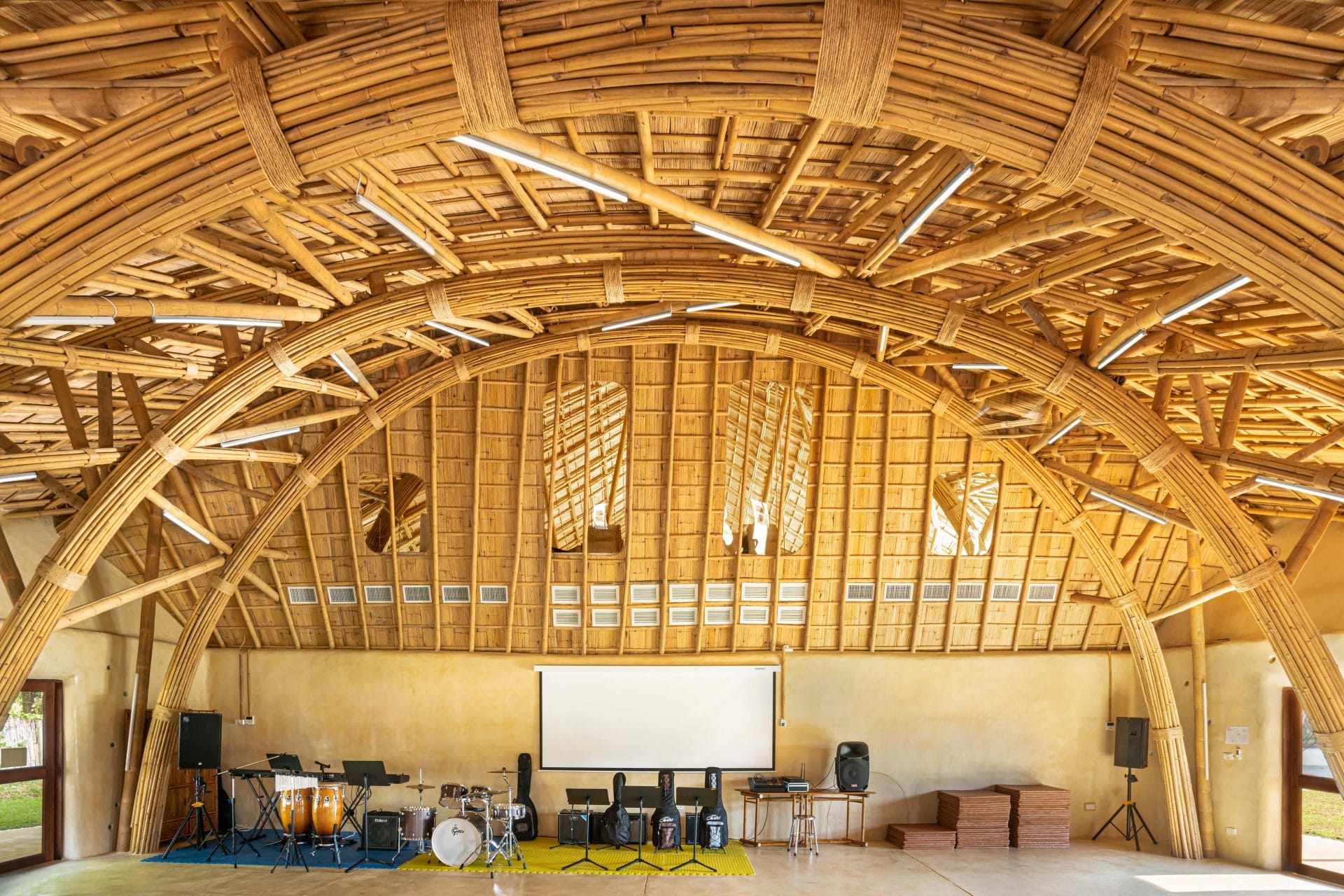 Artistically, the roof design brings both the buildings together giving the resembles of two hands or wings in a protective gesture. To inspire the students to get the natural flow of the music, the design team kept the bamboo roof visible with its arches and flowing curves inside the rooms.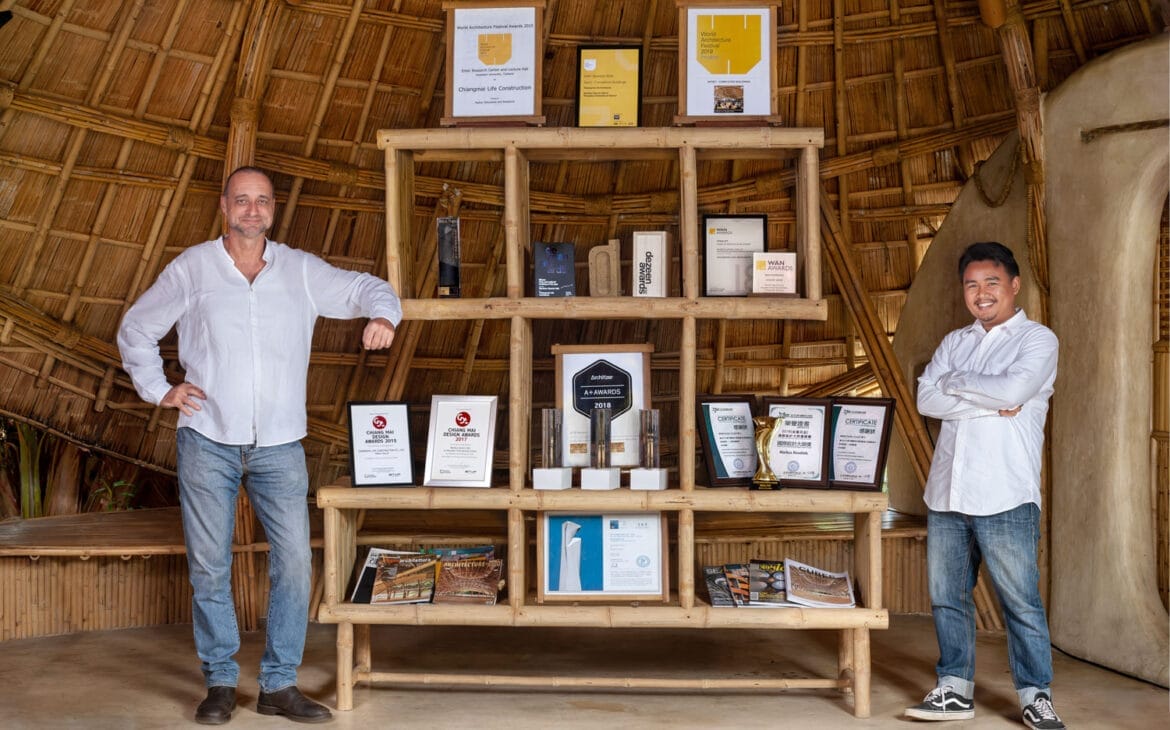 Fact Sheet
Client: Panyaden International School
Architect: Chiangmai Life Architects (CLA): Markus Roselieb, Tosapon Sittiwong
Contractor: Chiangmai Life Construction (CLC)
Built Area: Science Labs: 388 sqm; Music Center: 295sqm
Project Location: Panyaden International School; Nam Phrae, Hangdong, Chiang Mai 50230, Thailand.
Photographers: Alberto Cosi, Markus Roselieb