Samora Correia situated in Portugal has a new destination to endure architecture that is Santo Isidro Cottage by João Tiago Aguiar, a cottage that has been refurbished with an addition of contemporary style. The restored elevation is embarked into the architectural style of the typical country houses in Portugal with a contemporary touch in each of the elements. While the exterior speaks the language of integrity, the interior prevailing of a sustainable material palette harmonizes with the contextual serenity of the region's countryside rurality.
The typical arched style unfolds the similarity with the existing structures and without disrupting the language of the built form. The glass volume emerging between the main house and the lounge room is a minimalist yet the most decorative element within the space. To maintain the fluidity within the space, the functional layout was complete without losing its authentic essence.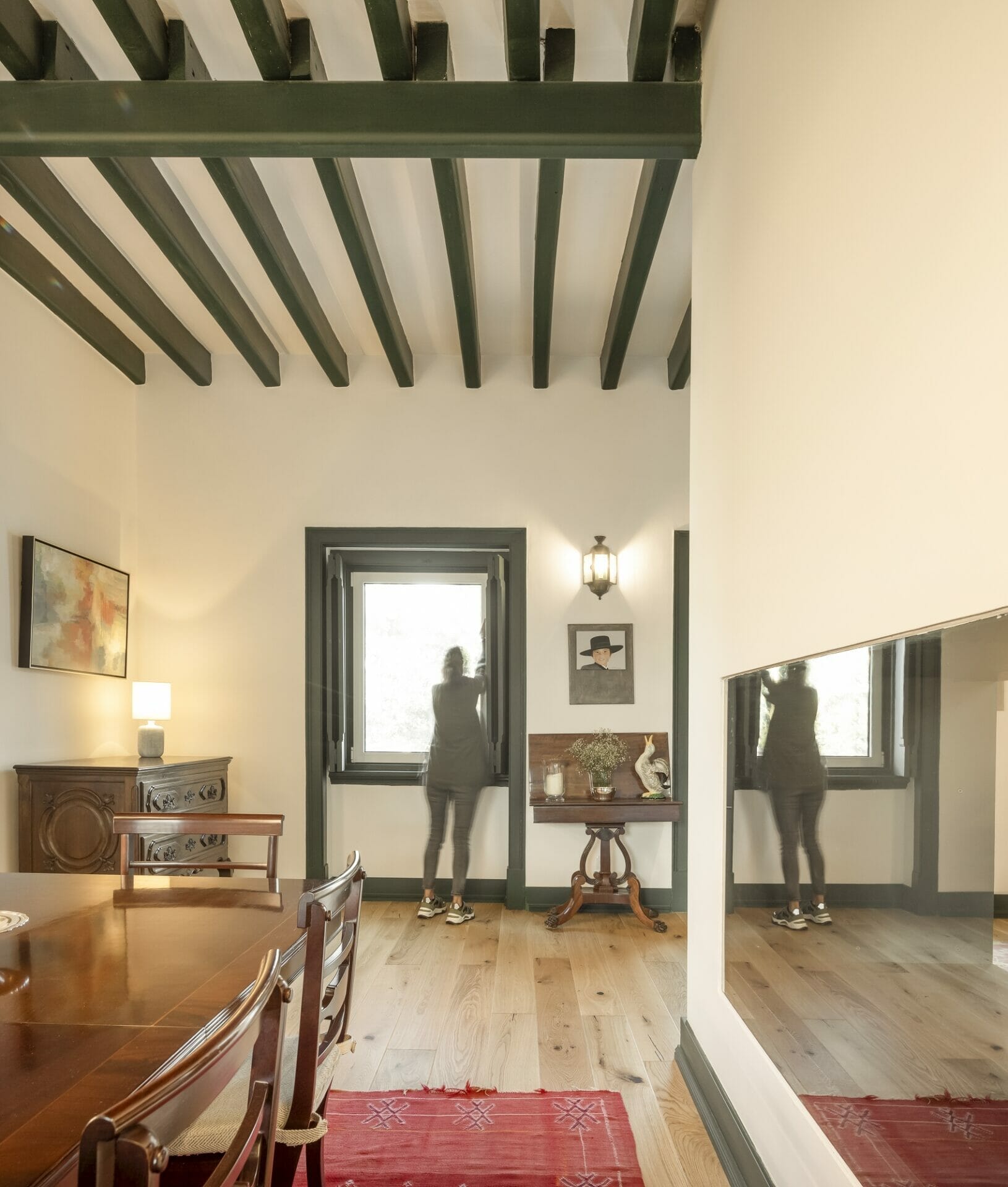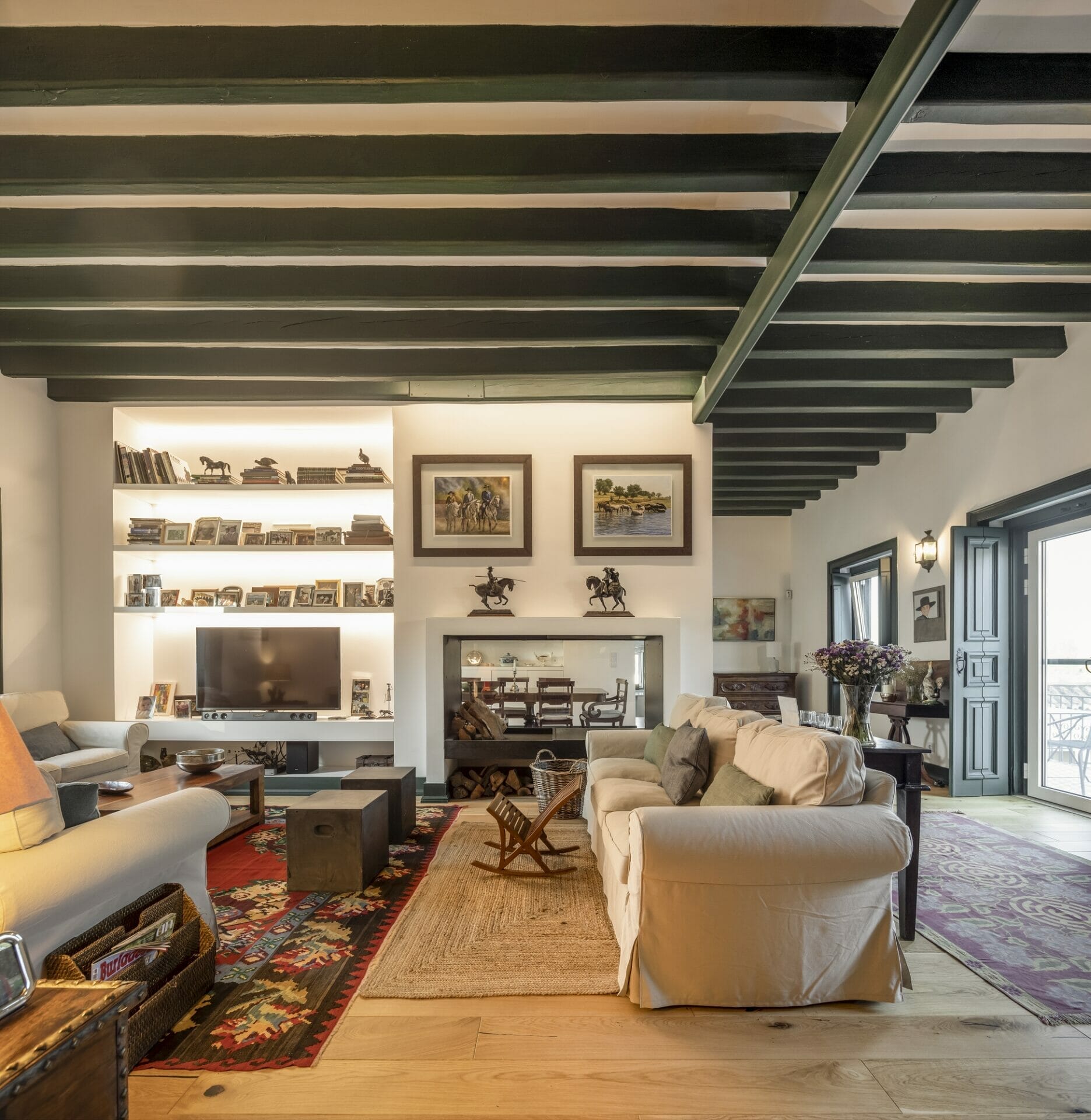 The refurbishment was carried out to the fact that better user friendly spaces were created than the previous one and in this strategy changing the layout of the rooms played a sensitive role. The social area was moved to a former bedroom; bathrooms were constructed in place of kitchen and living. Changing the location and understanding the fluidity of space made the picture clearer with a better spatial understanding.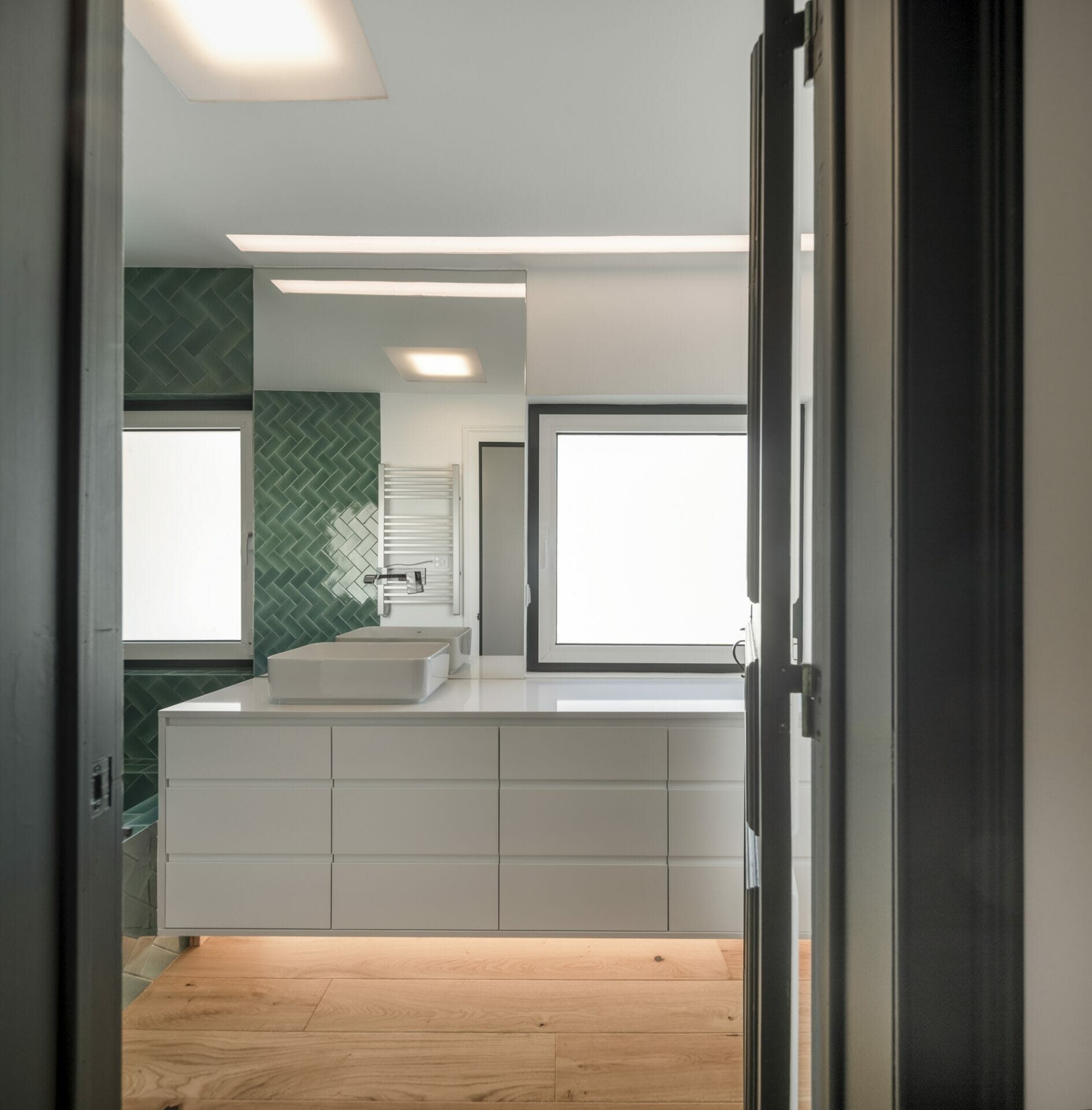 The fireplace is accessed by both living and dining room where the void creates a visual transparency between two functional spaces making them cosier with warmth of the material palette inside. The craftsmanship in wood is a typical and requisite element of a country house, with the exact green tone on every wood the coloured element was highlighted within the neutral palette of the interior.
Fact Sheet
Project Name : Santo Isidro Cottage JP
Firm Name: João Tiago Aguiar arquitectos
Principal Designer : João Tiago Aguiar
Area: 1300 Sq. m
Picture Credits : FG+SG – Architecture Photograph