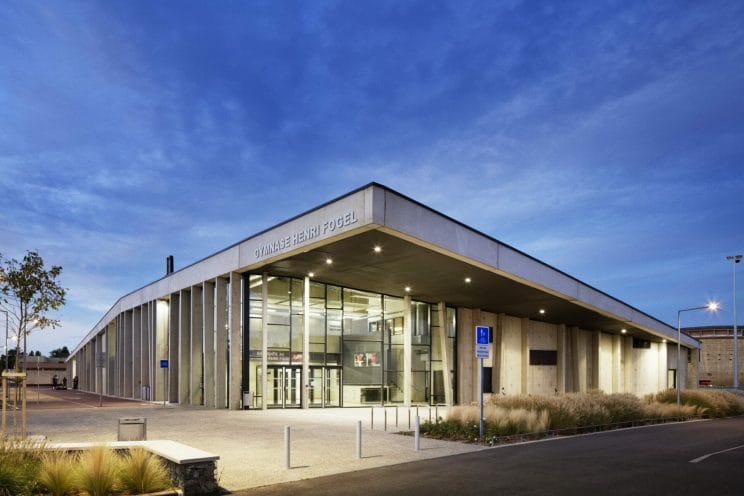 GYMNASIUM Saint Nazaire is located in Avenue Pierre de Coubertin- Parc des Sports, Saint Nazaire, France. It is a sports facility designed by Christophe Rousselle Architecte covering an area of 2750 sq m. The design of the sporting facility is a continuation of the present architectural heritage on the site.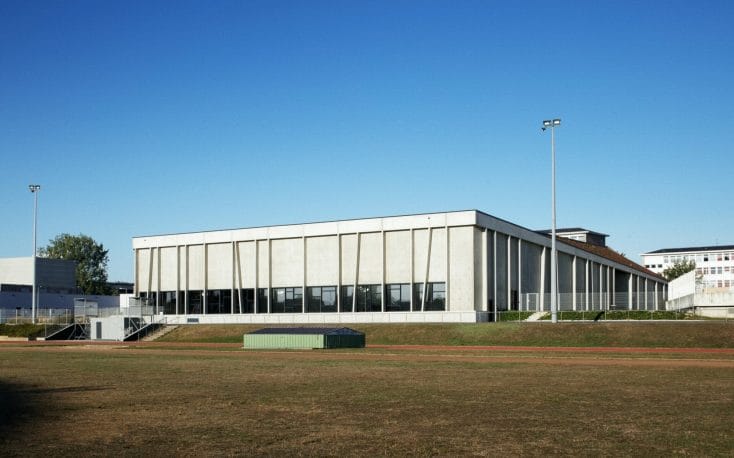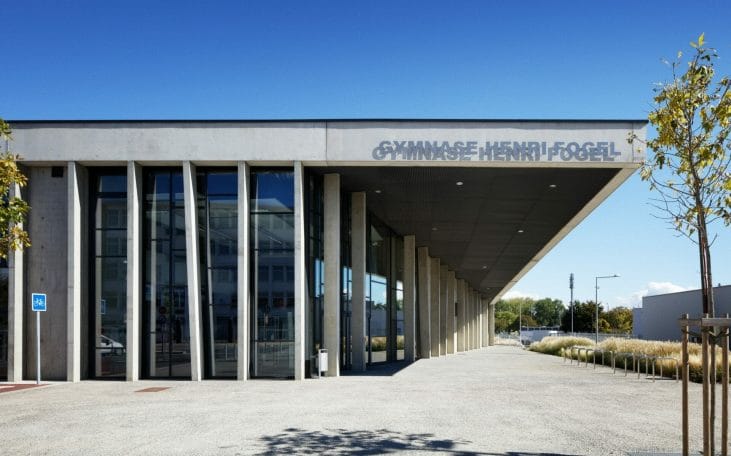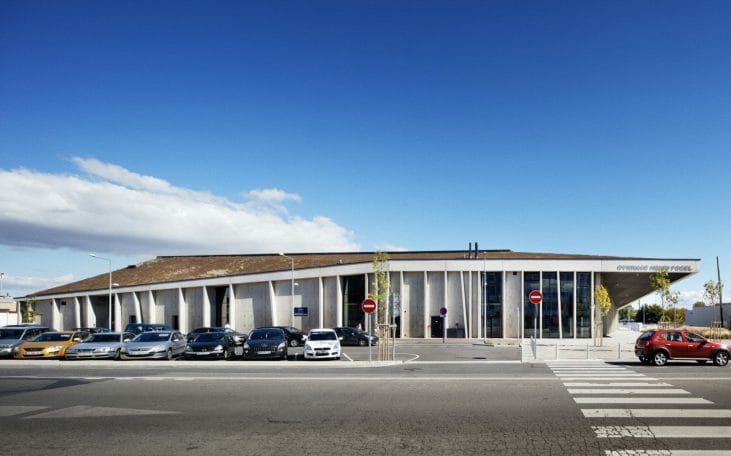 Gymnasium Saint Nazaire is a structure carved out of raw concrete with large irregular plate glass windows. It is a combination of canted walls and a thick outer shell that, combined, imparts a lightness to the form despite the imposing nature of the project.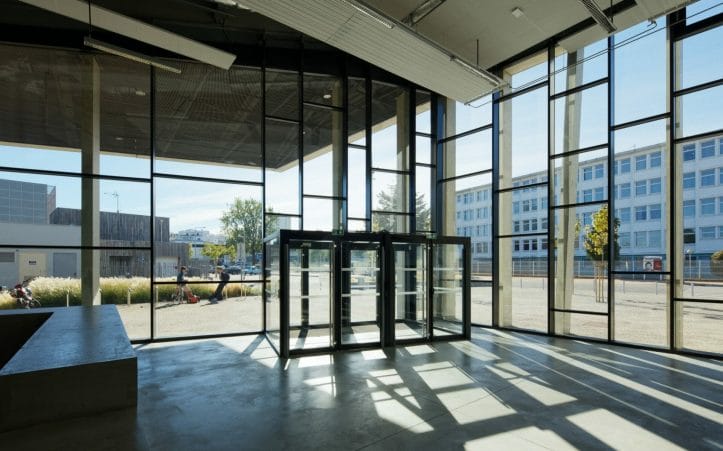 The design is symbolic of a volume that is created as a function of their internal use. The variation in the roof tip and the repetition of post encircling the edifice, between shade and light, creates two optical illusions that accentuate the aesthetics of the Gymnasium Saint Nazaire. The design is also instilled with a vegetated roof to create artificial relief.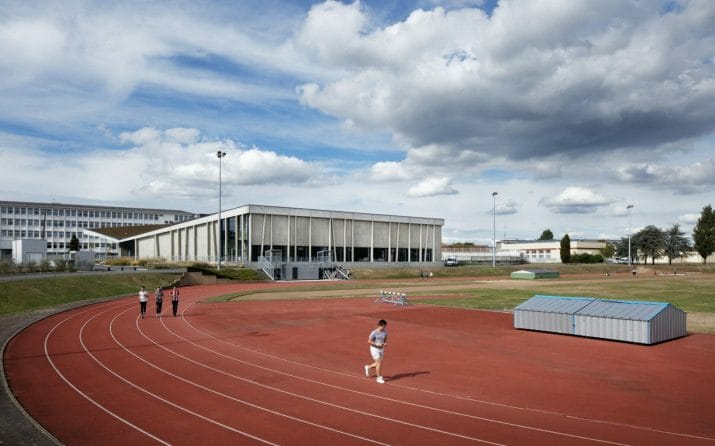 The seating area is a terraced layout that opens onto a very large playing surface. The playing area can accommodate two handball courts and has no load-bearing element for wooden flooring covering an area of 2200 sq m. the playing areas receive natural light from the random perforations on the roof.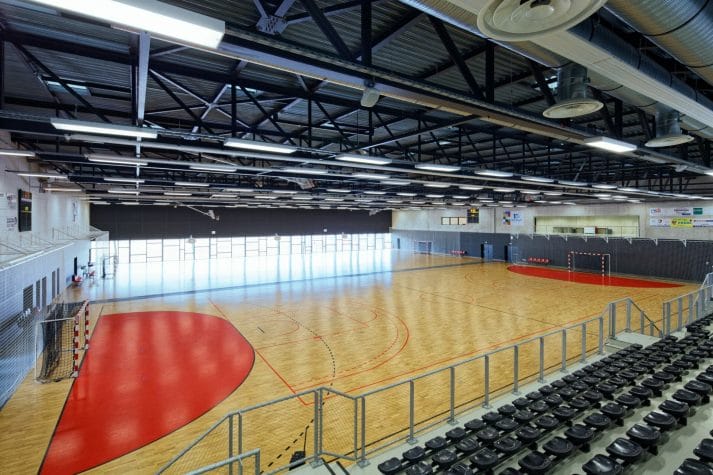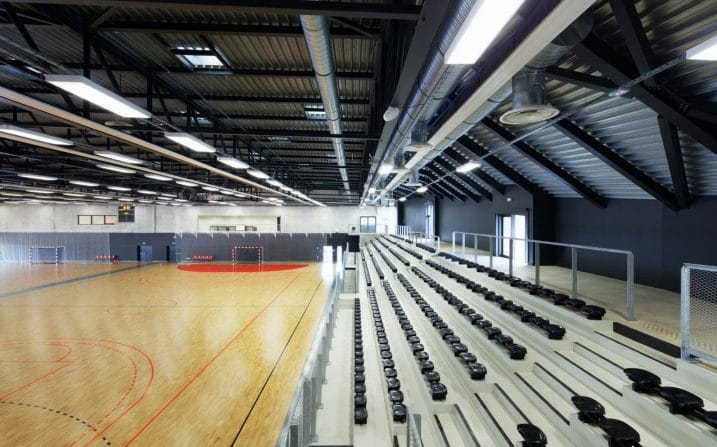 Fact Sheet
Project Name: GYMNASIUM Saint Nazaire
Location: Avenue Pierre de Coubertin- Parc des Sports, Saint Nazaire, France
Total Area: 2750 sq m
Firm Name: Christophe Rousselle Architecte
Design Team: Matthieu Janmot, Noari Yamazoe, Debora Bandini
Image Credits: Takiju Shimmura