Known as the world's oldest social housing complex, Fuggerei in Augsburg, Germany recently celebrated its 500th anniversary. On this special occasion the Fugger Foundation initiated interdisciplinary debate on housing with a presentation of a 'Fuggerei Code' involving the the future of social housing along with studies for future Fuggereien across the globe. The hub of this debate is the Next500 Pavilion which is located outside the town hall of the Augsburg city.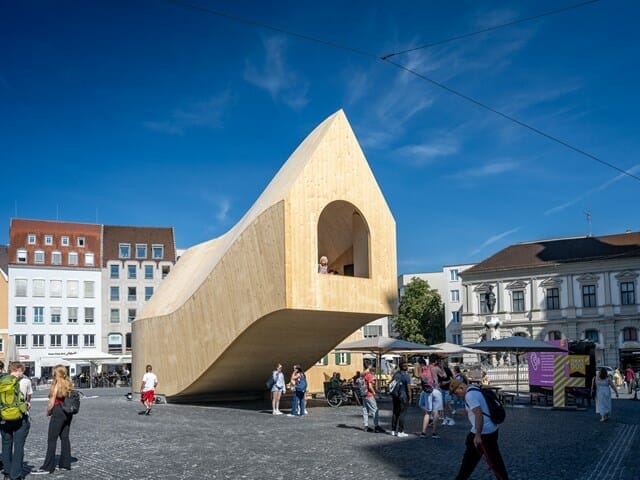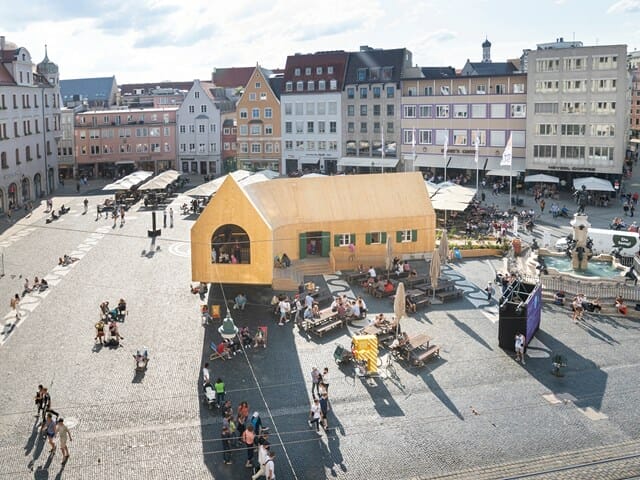 The pavilion has been molded in an interesting form that is inspired by the long terraced houses of the housing complex itself. The block starts from a straight edge and is curved and raised upward, depicting the future upliftment of Fuggerein in the city and the world. The 8,5 metre cantilever lifted end form acts as a viewpoint to the town hall. A part of the town hall square and the adjoining Augustus Fountain  is enclosed between the pavilion in such a manner that it creates a special plaza which can host a series of events.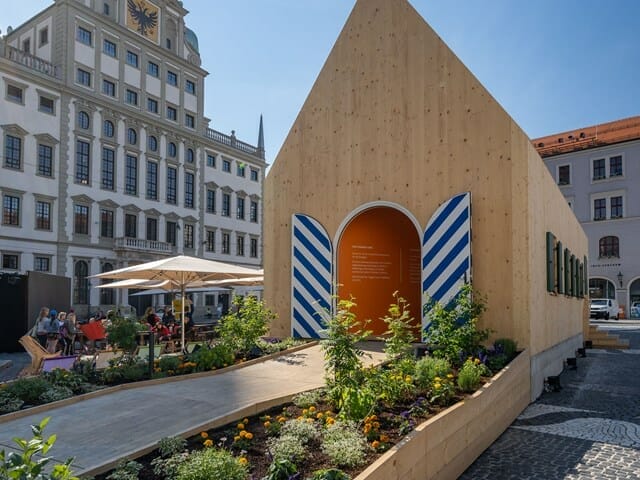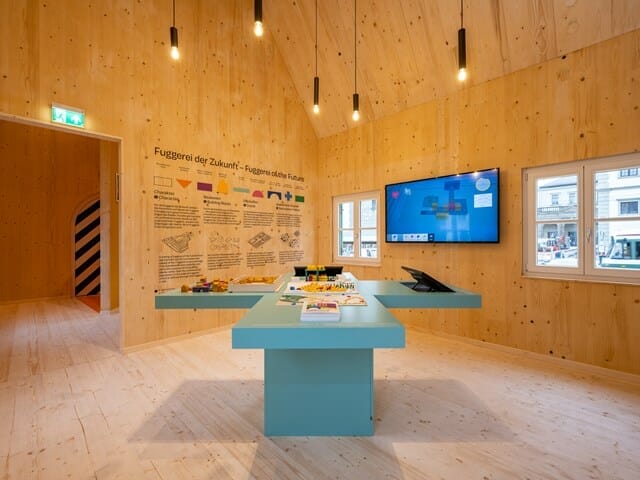 The pavilion further divides into multiple rooms that are assigned for exhibitions and events. This also includes building blocks which are studied closely in the Fuggerei of the future study. An uplifting meeting point has also been created where visitors can design the Fuggerei future. A pink bar area is designed to create a festivity vibe and a tribune house is made at the end of the raised part that can host multiple events.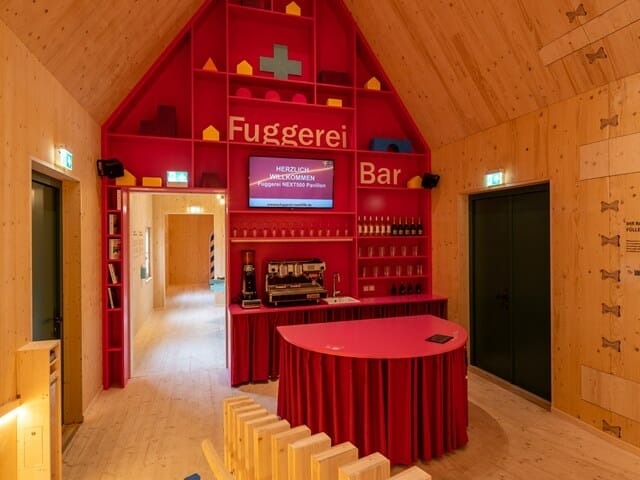 The structure is built in prefabricated cross laminated timber panels which initiate a sustainable approach of the foundation. The wood is sourced from the Fuggerei's own forests enabling least carbon emission with the craftsmanship of local Carpenter. The workmanship has been done in a manner that CLT panels make the structure demoldable, enabling the use post the exhibition as well.
Fact Sheet
Project name : Next500 Pavilion
Firm name : MVRDV
Image Credits : MVRDV
Location : Augsburg, Germany