ZAC Charles de Gaulle in Colombes has initiated an urban renewal program which includes the Courbes Project. The urban fabric of the neighborhood dates back to the 1980s-90s combining the architecture of  Bungalows and apartments that makes the place easy to recognize. This project has led to the genuine transformation of the neighborhood considering its high proximity to the La Defense business district.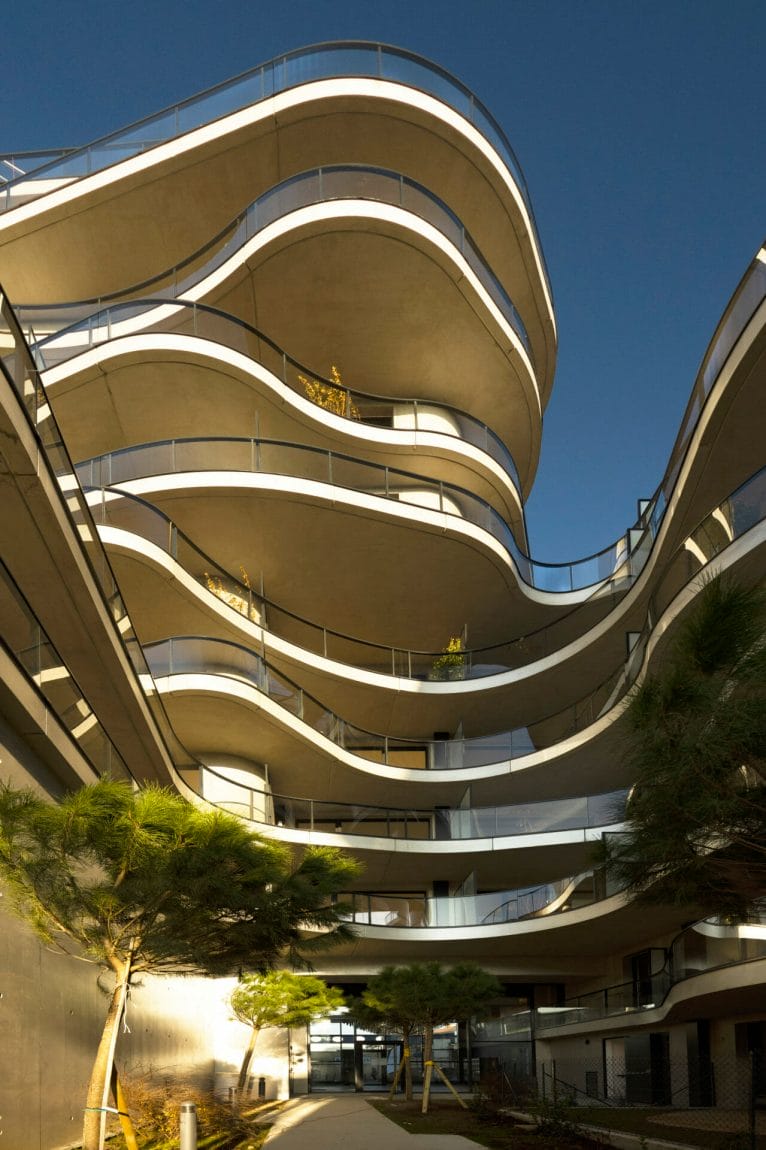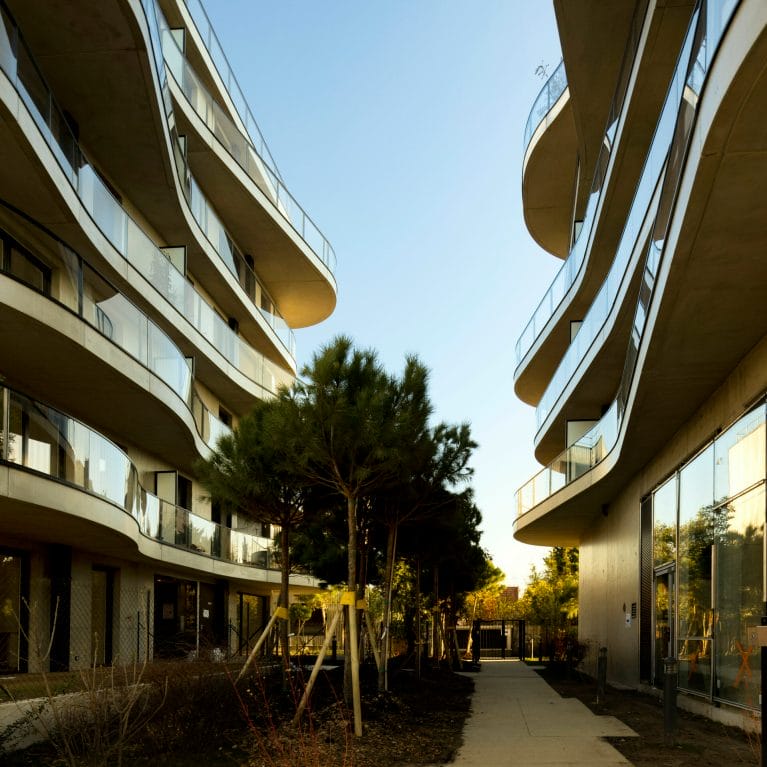 The Courbes Project is composed of two buildings with double-heightened and large shops on the ground floor. The upper floors reflect visual lightness due to the flexibility of their interlocking volumes. The presence of setbacks on every floor impacts the building height envelope and floor plan. It also facilitates rich volumes aligning with the surroundings.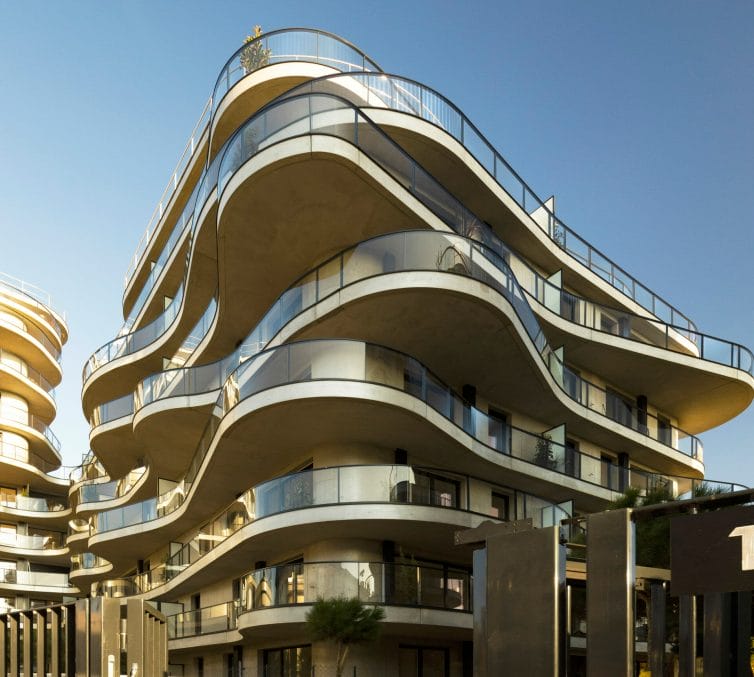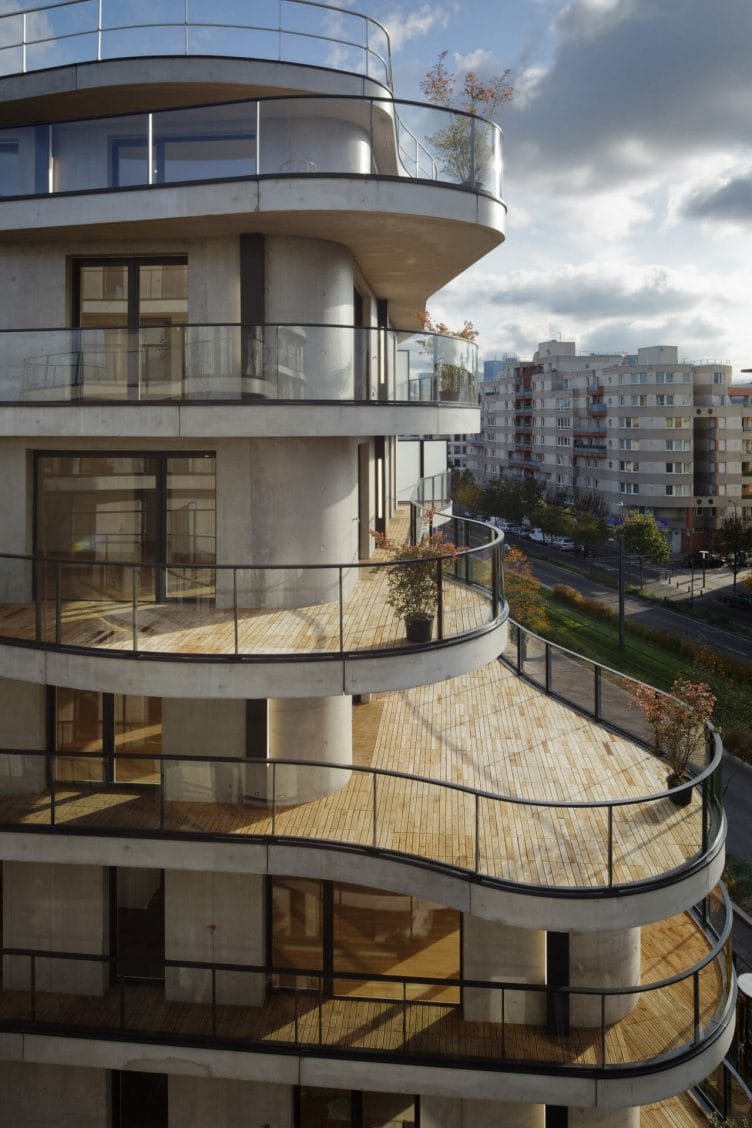 A pedestrian alleyway is created with over 30 parasol pines lined together which is beneficial for the core of the city. The residential unit is cladded with stainless steel which magnifies the approach towards greenery and light within the block. The 134 apartment project directs the entry to the town and every apartment has its own identity with varying molded volumes. The Courbes project aims to create a dense neighborhood catering to the comfort of all at the same time.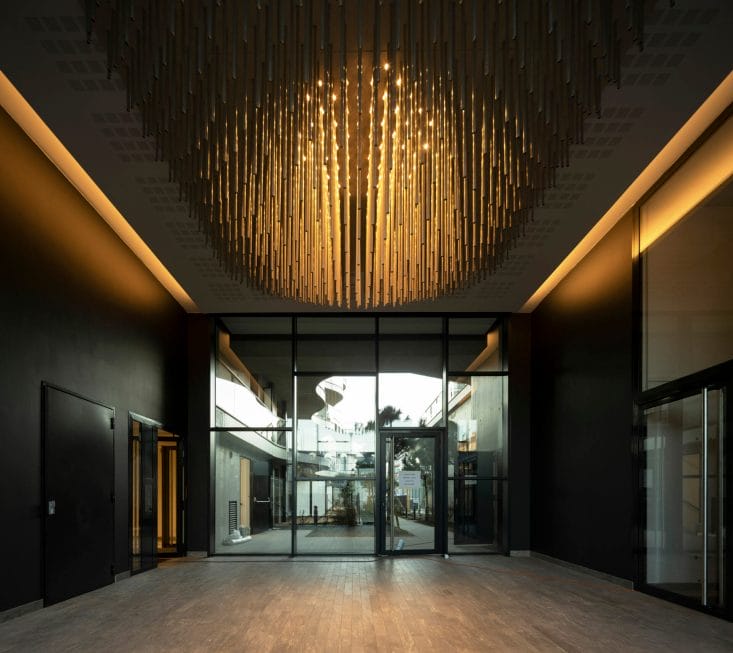 The design of each floor is in accordance with the neighboring structures, the orientation of the floor, and the volumes above and below the floors. The balconies tone down the massive appearance of the building providing access to open sky exterior spaces. The project completion required over 2km of curved glazing.
The average total area of exterior space available per apartment is 22 sq m. The quality of interior spaces is a considerable factor for the project despite it being situated in the second ring of Paris suburbs. The flooring for all the rooms in the Courbes Project and the common areas is done with solid oak parquet. The southern edge of the site gives access to the outside views through large full-height windows and broad terraces facing the south. These open spaces in the apartment provide an unobstructed view of the La Defense district.
Fact Sheet
Project Name: Courbes
Location: ZAC Charles de Gaulle, Colombes
Total Area: 9071 sq m
Firm Name: Christophe Rousselle Architecte
Image Credits: Fernando Guerra | FG+SG, Takuji Shimmura