This is the temple that inspired the British architects to construct the Parliament building in New Delhi.
A unique ancient 'Chausath Yogini Temple' in Morena (Madhya Pradesh), is said to have inspired the design for Indian Parliament House because the structures of Indian Parliament House (Sansad Bhavan), and Mitawali temple are strikingly similar. It seems that the architects Sir Edwin Lutyens and Sir Herbert Baker drew inspiration from this temple in designing and building the Parliament House in 1927. When you first see the temple, you think it is a miniature Parliament because the architecture of both the Parliament building and this Shiva temple resembles each other very closely.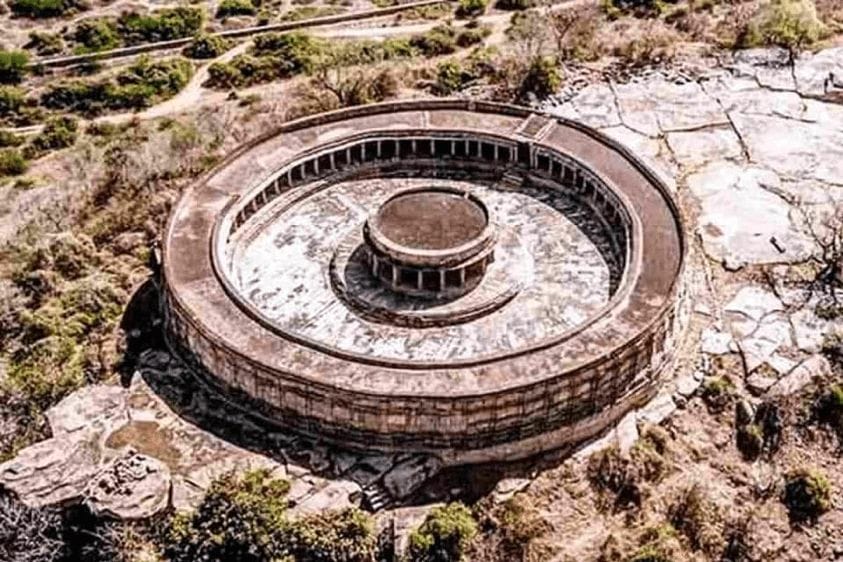 This Shiva temple is 170 feet tall situated on top of a small hill, and shows a circular plan. While British architects-Edward Lutyens and Herbert Baker- designed the Parliament building, this temple was constructed by Maharaja Deva Pala of the Kacchapagata dynasty, dated VS 1380 (1323 CE). It is also known as Ekattarso Mahadeva Temple and was the venue for providing education in astrology and mathematics based on the transit of the Sun.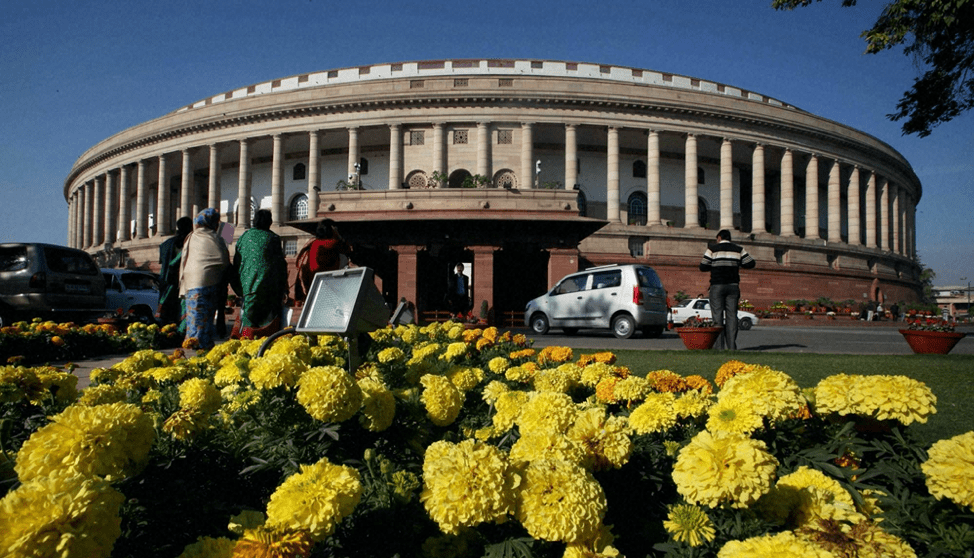 Observe the structure.
Look at the pillars.
Marvel at the inner and outer facade.
Our parliament is but a copy of this temple as this temple was built almost 900 years before our Parliament.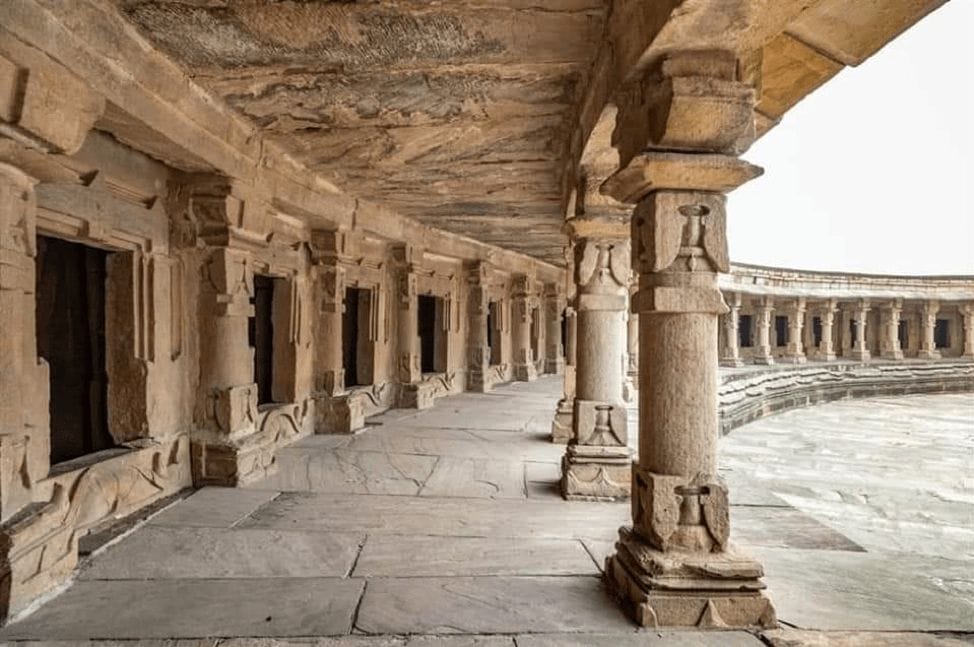 The temple is built on a high plinth and shows pillared cloisters that run around the wall facing an open courtyard. It is externally circular in shape with a radius of 170 feet and within its interior part it has small cells that form 64 subsidiary shrines having a shallow pillared mandapa in front; while a circular main shrine facing east stands in the middle of the courtyard. The cells and the main shrine are flat topped, but it is believed that initially each had a shikhara on top. While the 64 Yoginis were originally placed in the 64 subsidiary shrines are now missing, a Shiva linga has taken their places in each cell. It is believed that Yoginis represent conjoint energies that are a part of the Transcendental Power or Maha Sakti, the Devi (popularly believed to be devi Durga). On the temple walls they are seen in all directions, often by the side of the gods whose energies they represent. The central shrine also holds a Shivalinga.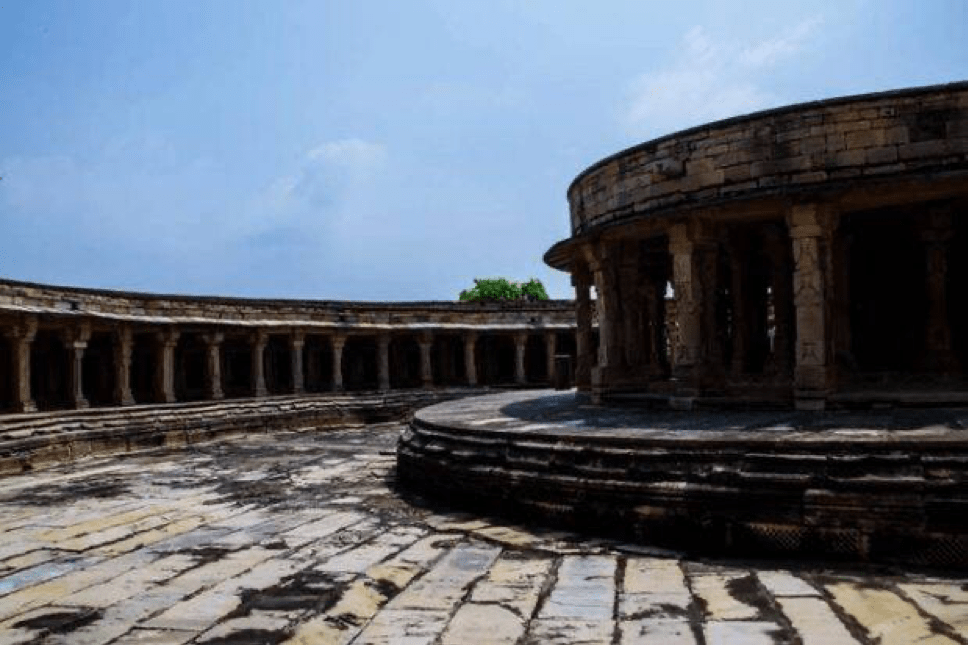 Within the main central shrine are slab coverings which have perforations in them to drain rainwater to a large underground storage. The pipe lines from the roof leading the rain water to the storage are also visible. The design of the temple has withstood earthquake shocks, without any damage to its circular structural features, in the past several centuries. The temple is in the Seismic Zone III.
The Archaeological Survey of India has declared the temple an ancient and historical monument under Act No. LXXI of 1951, dt.28/11/1951. A must visit site for contemporary architects and archeologists.