Casa Vertical is an exceptional single-family residence situated in Porto, Portugal, specifically designed to make the most of a narrow plot in the bustling downtown area. The primary aim of this project is to seamlessly accommodate the functional requirements within the limited space available.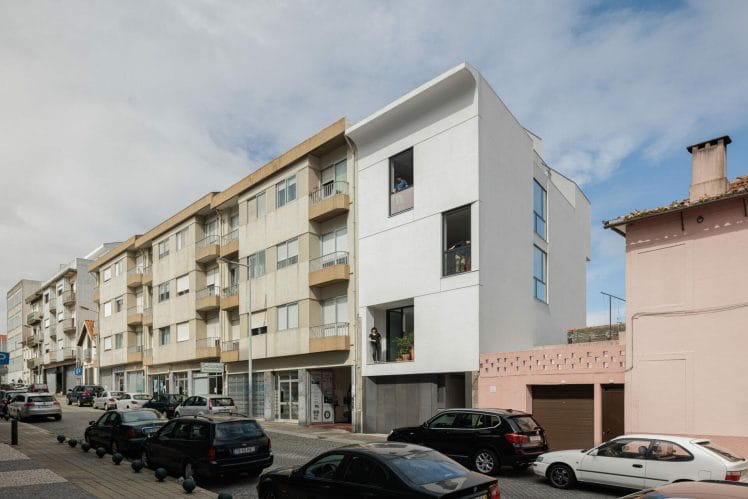 The house is ingeniously organized in a vertical manner, revolving around a central staircase that serves as the focal point of the entire design. The rooms are intelligently distributed across multiple half-floors, creating a dynamic and interconnected layout. The staircase itself is a unifying element, and its guardrail gracefully unfolds akin to an origami piece, adding a touch of artistic flair to the structure.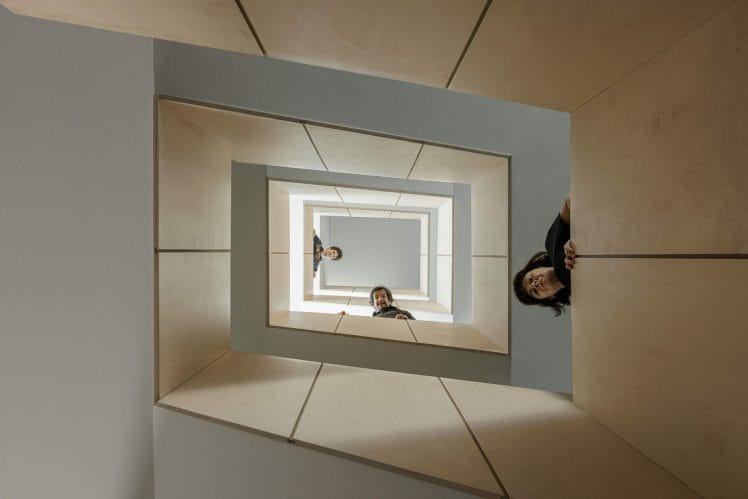 One striking feature of Casa Vertical is its verticality, mirroring the scale and proportion of the surrounding street. The house's façade pays homage to the traditional "Porto urban house" architectural style, characterized by vertical windows, a tripartite composition, and a prominent cornice at the top. It also draws inspiration from classical composition structures, featuring distinct delineations for the base, shaft, and chapiter. The monolithic appearance is further emphasized by the uniform finish and the well-defined lines on the façade, creating a visually cohesive and harmonious aesthetic.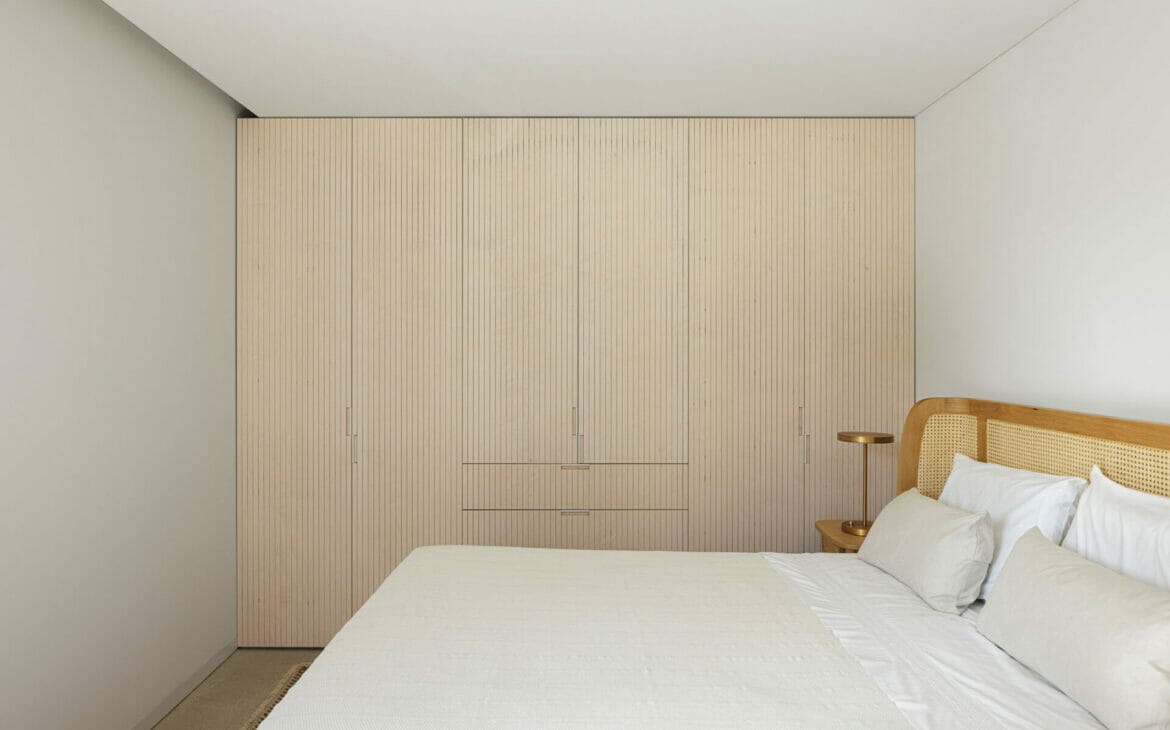 The design of the social spaces within the house fosters visual communication, allowing for parallel experiences to unfold in adjoining yet independent rooms. The semi-basement office benefits from ample illumination provided by a large window that extends through the living room balcony, ensuring a bright and vibrant workspace. On the higher floors, the private areas have been thoughtfully crafted to prioritize privacy while maintaining a cohesive design language.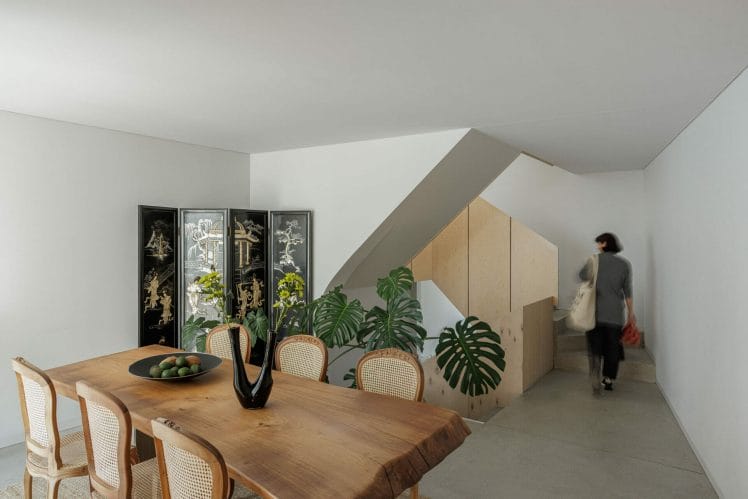 To enhance the unity of the residential project, raw materials such as cement have been used throughout the flooring, while soft wood has been employed for doors, cabinets, and guardrails. These choices not only contribute to the overall aesthetic but also serve as a unifying element. Additionally, marble stone has been incorporated in the kitchen countertops and sanitary installations, adding a touch of elegance and sophistication.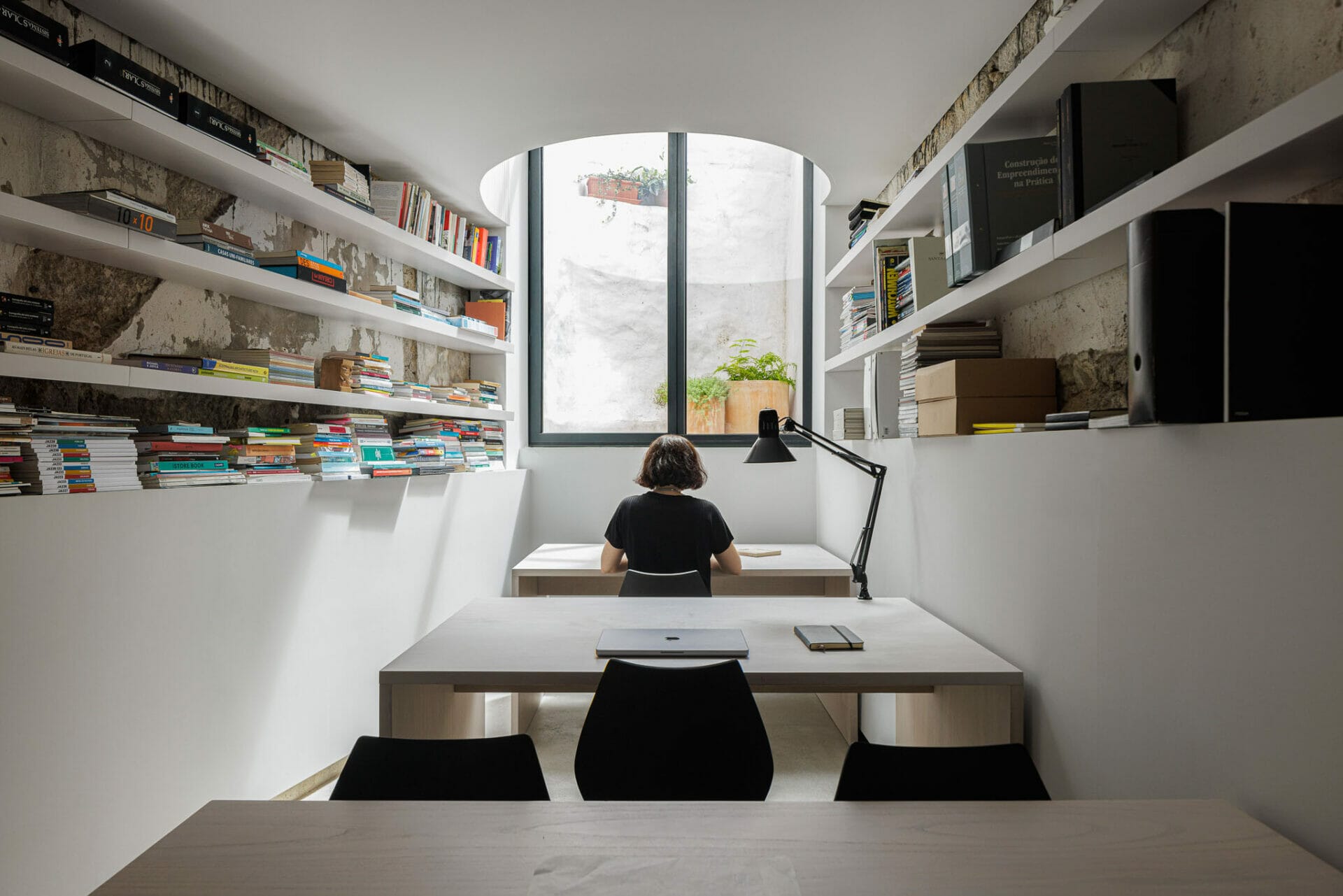 From the semi-basement office, where the original walls of the preexisting building have been preserved, to the rooftop, the architectural design of Casa Vertical is refined and exquisite. The resulting living spaces are diverse, well-illuminated, and thoughtfully designed to accommodate the rhythms of everyday life and family events, creating a harmonious blend of functionality and aesthetics.
Fact Sheet
Project Name: Casa Vertical
Firm Name: Tsou Arquitectos
Main Architect: Ar. Tiago Tsou
Location: Rua Cunha Júnior, Porto Portugal
Total area: 230 m²
Photo Credit : Ivo Tavares Studio