With many awards and recognition in the Architecture & Interior industry, Between Spaces, a Design studio has been awarded by IA&B Young Designers Award 2016 in the Architecture category, NDTV Design and Architecture Awards 2015 for the office interior category, and IIID Anchor Awards 2015 for small office category.
The recent project designed under the leadership of Pramod Jaiswal & Divya Ethirajan, Principal & co- Founding Partner of Between Spaces at Bangalore is based on the principle of Vastu.
The Between Space team decided to leave a good 10' wide space at the ground floor which was landscaped with a strip of tropical plants all along the eastern side. The House was designed from inside out, scooping out volumes intermittently, thereby creating these double height public spaces on either side of the central corridor. The large expanse of veneer clad false ceiling at the first-floor level unifies these spaces under a single element.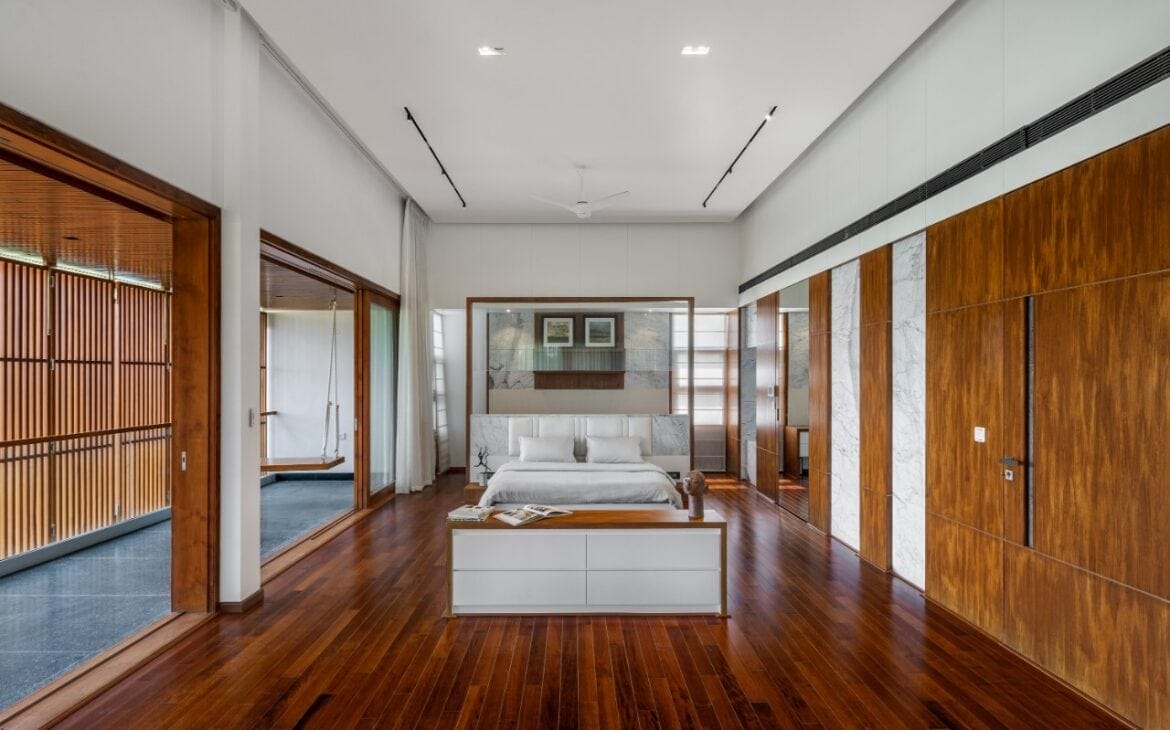 Each member although part of a close-knit family, has their own space within the house and the bedrooms opening up to their semi open space creating a world within a world for each member.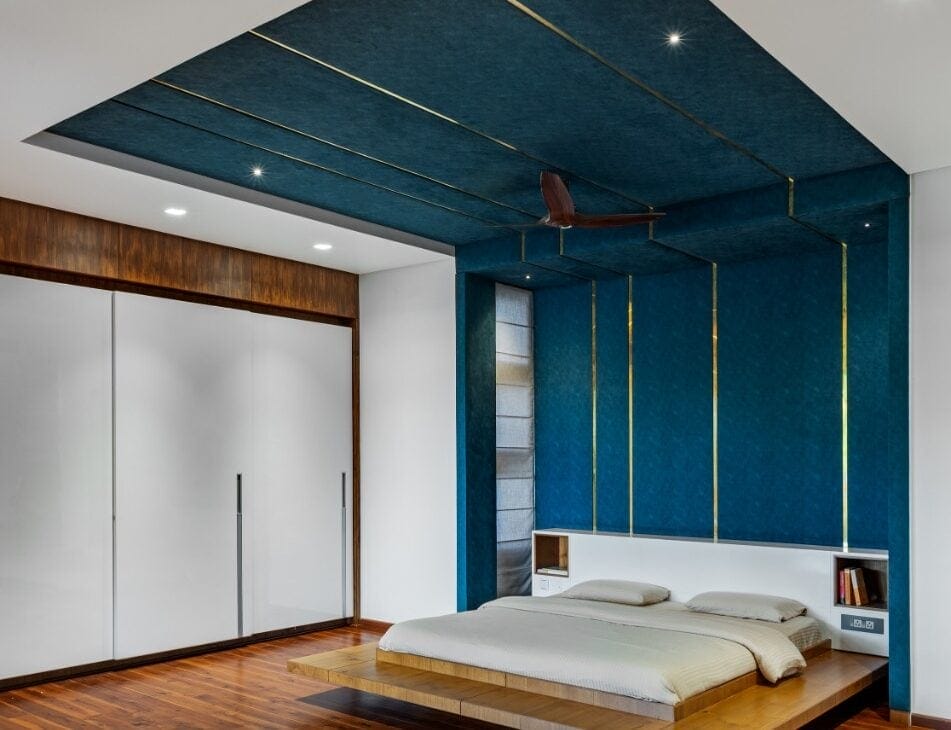 The balance between the austerity of white walls and the visually rich texture of timber and stone creates the simple spaces that would always be in trend.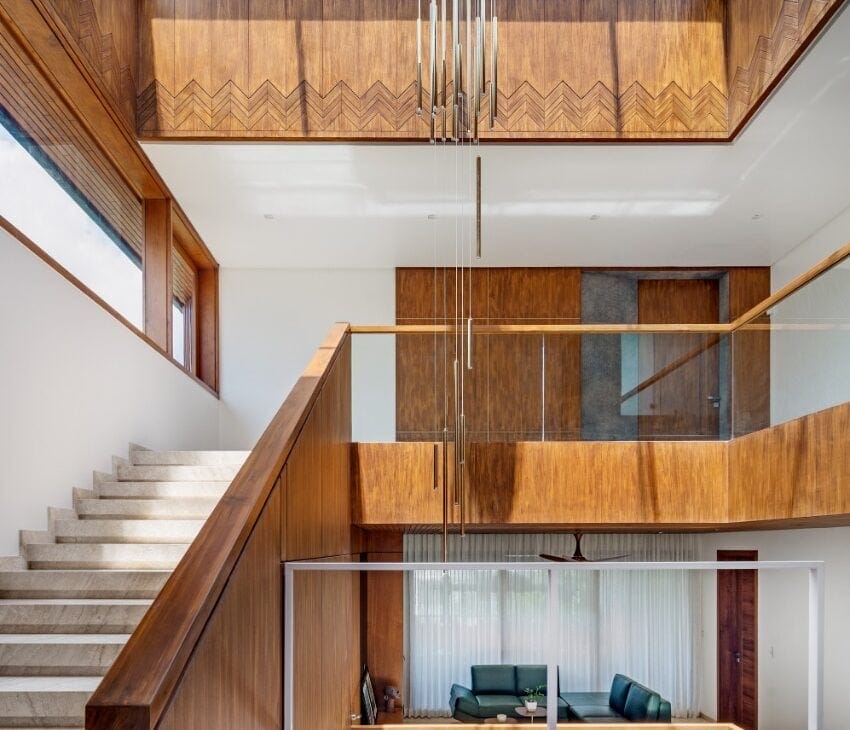 Fact File:
Firm Name: Between Spaces
Architect Name: Pramod Jaiswal & Divya Ethirajan
Location: Bangalore
Size: 11000 sqft