The apartment design by Ar. Dishin Shah & Ar. Kruti Shah of The Design story is inspired keeping in mind the client's liking for color pop ups and wood fetish throughout the house impersonating his joyous a larger than life personality. It's a perfect blend of modern design with a hint of striking bold colors to accentuate the palette. It is amazing to see different shades and tones coming together to form a beautiful ambience. The overall theme used here is modern.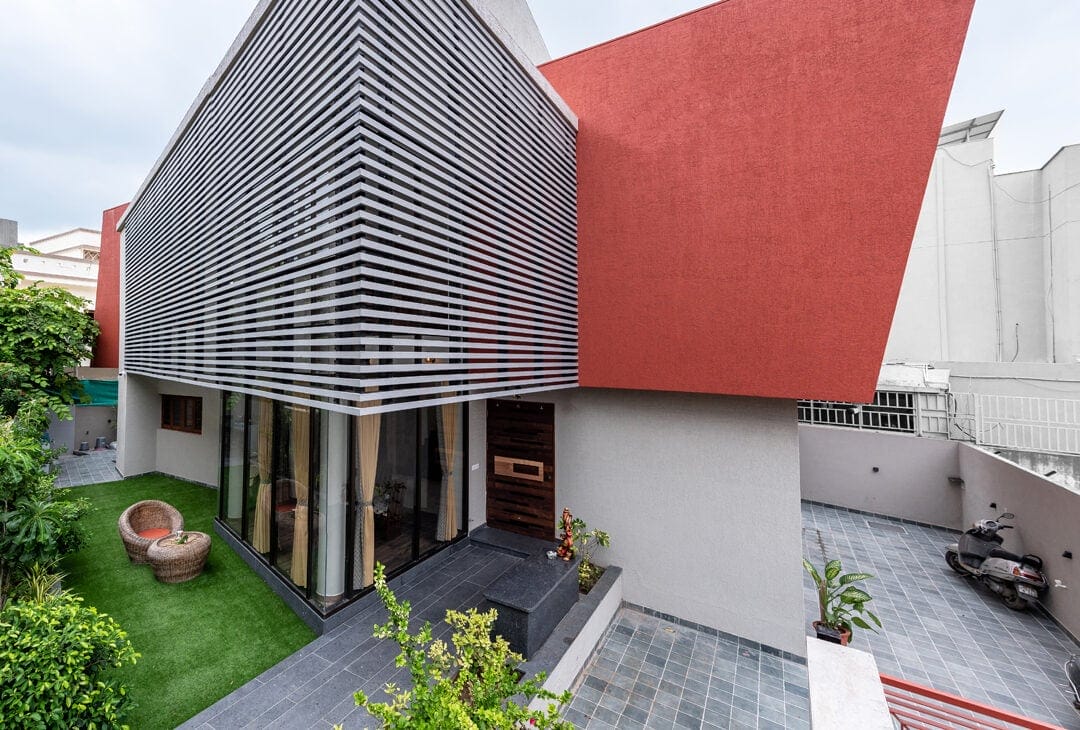 This beautiful and well-spaced out living room is a perfect blend of contemporary design style which features a lot of hand-picked artifacts accentuating the neutrals and creating littles pockets of aesthetics amidst the bold blue hue of wooden sofa set. The royalness of the blue creates an overwhelming drama between the neutrals of the walls and ceiling.
A minimalistic approach to the ceiling merging it with the neutrals of the walls, which make the space one and gives as holistic experience. The love for wood can be easily spotted in the furniture, doors and units of the entire house.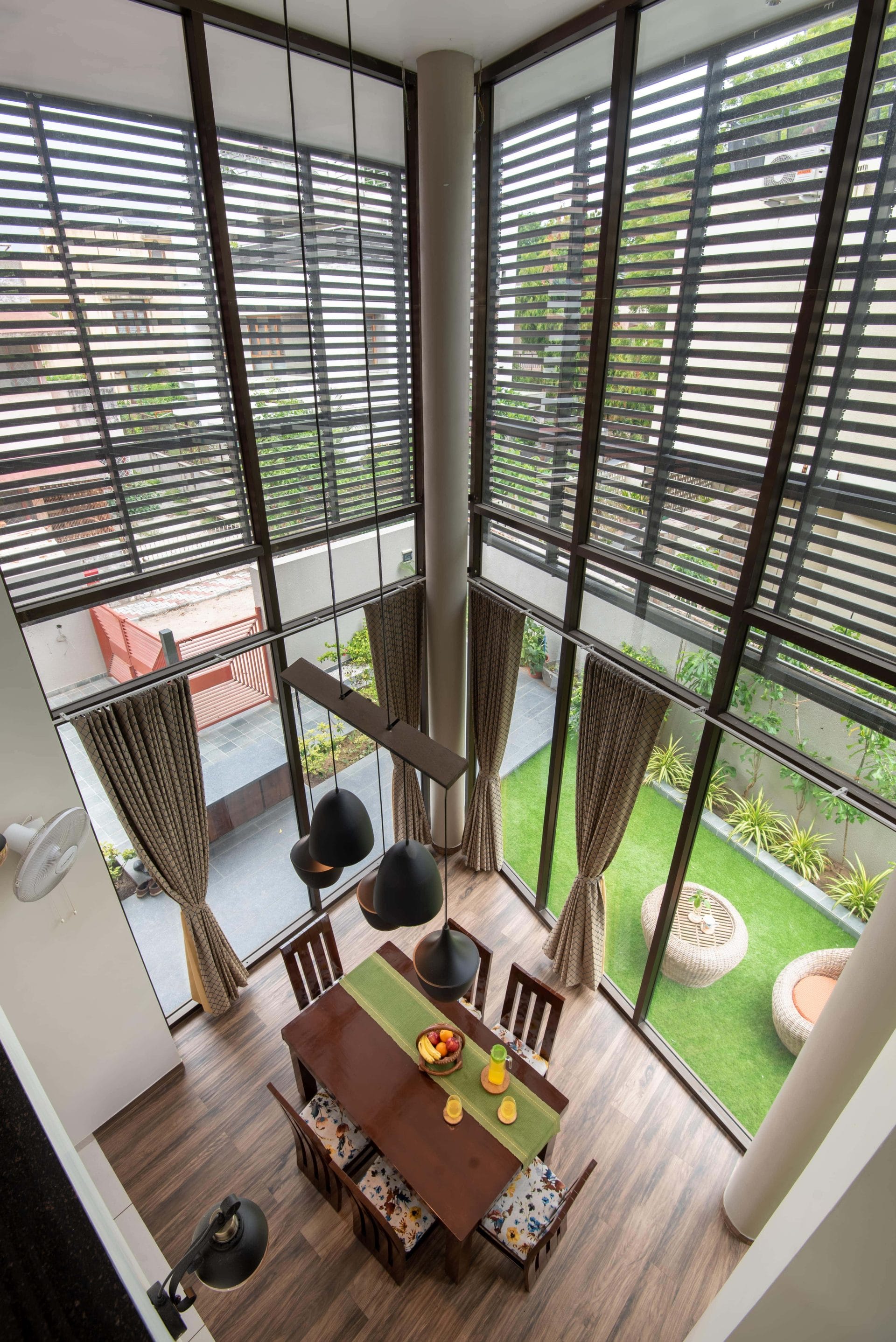 A hand crafted detailed dining and similarly designed center unit of living room brings out the language of combining wood and back painted glass throughout the house. Textured ikhat printed fabric accentuates the dining section.
Impersonating the client's personality through displaying his travel souvenir collection in the form of a crockery unit partition between the dining and kitchen adds up to the quirk quotient. Multifunctional and maintenance-free kitchen with ultra-modern storage systems that is customized to suit the specific needs of the client. Wood and white back painted glass is a perfect combination of a modern and minimalistic kitchen.
The Master Bedroom is subtle yet significant. The use of whites with wood is class apart here very minimal approach with maximum focus on details has been the key focus in this room. The wood fetish of the client is achieved here with wooden flooring, headboard and ceiling along with hand crafted detailed wardrobe handles.
The Children room depicts Modern Style Design. Random display niches with functional storage space and study unit add a little funk and character to the wall composition. The purposeful color pops in the room enhances the drama of the grey and wood creating a delightful yet composed play. The use of glass partition adds up to an element of the room creating a space within a space. The heritage balcony tiles quirk up the whole space.
The Guest Bedroom has a bright yellow soothing headboard blending in with the minimalistic ceiling and the Puja unit. The Puja being a major priority for the client has been specially designed with thorough detail to become the focal point of this room. The look is absolutely simple but impactful due to the wit applied in the palette used all around.
Fact Sheet
Architect Name: Ar. Dishin Shah & Ar. Kruti
Firm Name: The Design Story
Size: 1200 sq.ft
Location: Ahmedabad, Gujarat
Photographer: Kaiwan Todiwala