The 91-unit mixed housing designed by Christophe Rousselle is located in the central lot of Zac Chandon which is the heart of the city.
The building is made up of a series of stacked blocks that gently bend to follow the contour of the site and create a succession of small exterior spaces. The ground floor is compacted to limit the building's footprint on the site and maximize outdoor space, which includes a courtyard sheltered from view.
The design of each floor takes into consideration the different perceptions of each area at different times during the day to provide guests with large, airy rooms that take advantage of ample natural light.
The building is composed of three volumes with a horizontal organization. The first volume has a U shape, with a large patio at its heart. The second volume is organized around an interior landscaped garden.
The orthogonal plan adopts a relatively simple and sober organization that gives a particular identity to the place, dividing the project into six volumes of different heights, linked together by glass walkways. The exterior spaces are a surprise for every room, and make every room feel like it is on the top floor due to these unique external areas.
The volumes are arranged around a central square on which the main entrance is located. The spaces have been designed to maximize the brightness of natural light and the view of the outside environment.
The façades are made up of a combination of materials wood, zinc and aluminium panels and glass. The materials are intended to express the different functions of each area.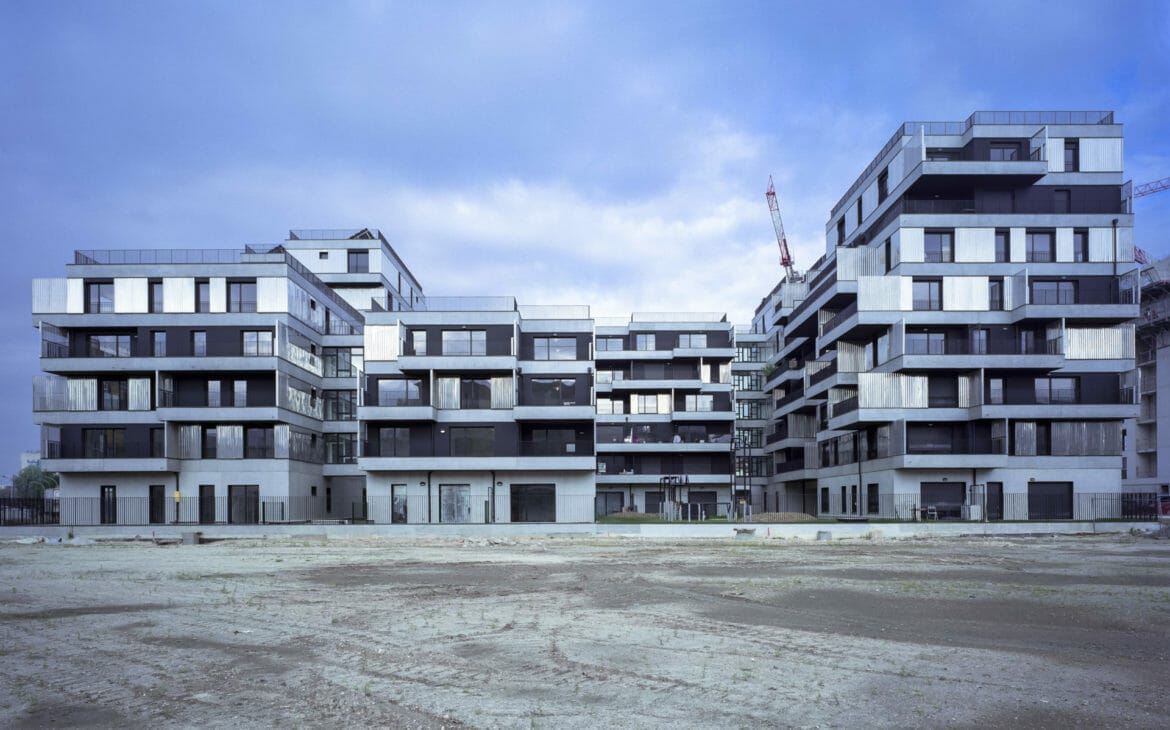 The building's structure has been simplified to the maximum, giving the designers greater freedom as they worked with vertical and horizontal planes. The balconies are a prominent feature, and the way they dont overlap provides the building's identity.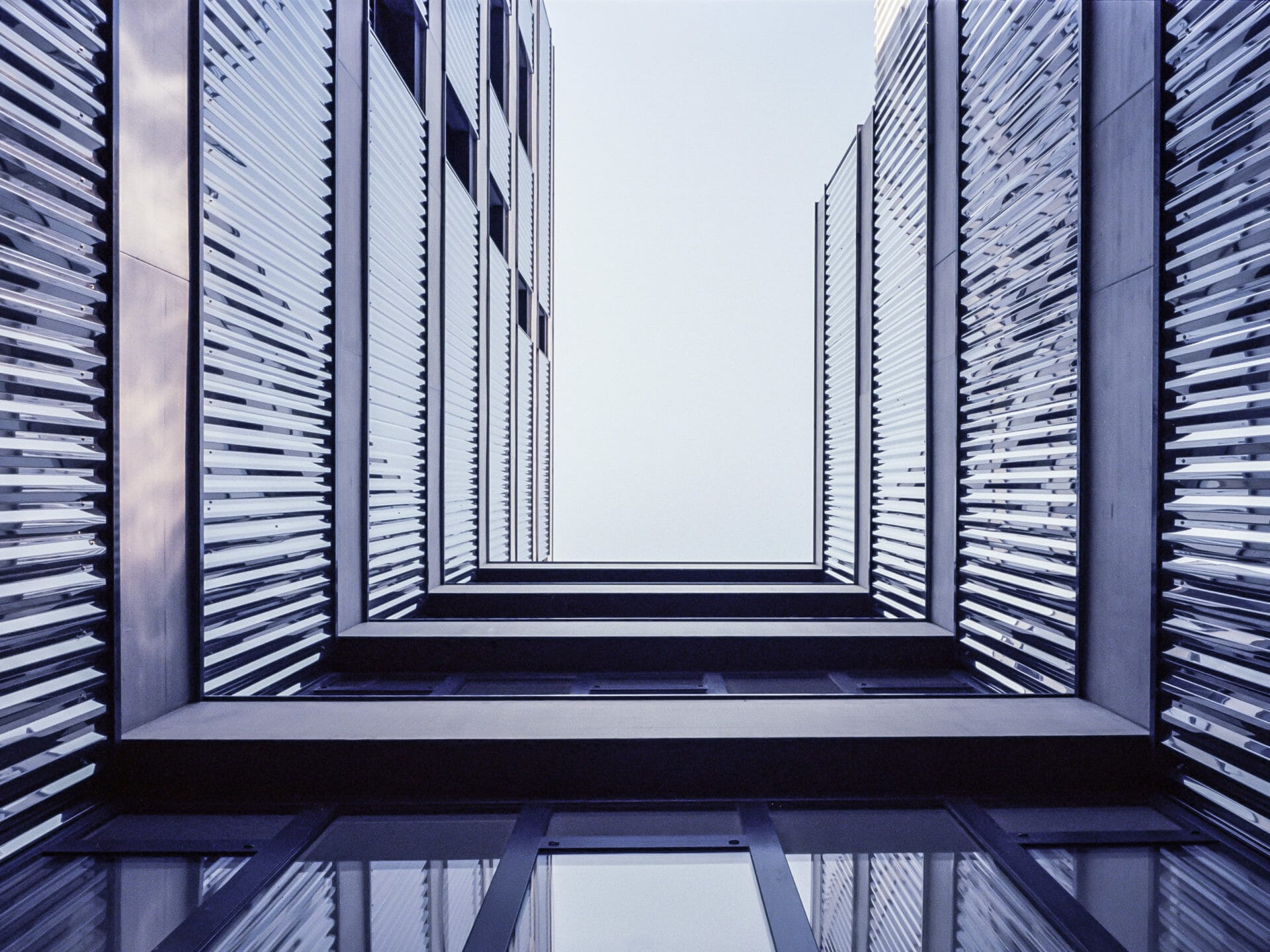 The building itself is a modernist's dream, with its clear lines and alternating textures of stainless steel and exposed concrete. The structure alternates between solidity and lightness by alternating the two materials on the façade, with concrete acting as a base on the ground floor and stainless steel sheets supporting the floors above.
Fact File:
Name of the project: A Ciel ouvert
Location: Gennevilliers: Paris, France
Land area: 1262 m²
Photographer: Heiner Baboon