A full-scale 3D house built using cutting-edge technology has arrived in India. The eco-friendly structure was produced using 3D Printing and is the culmination of many years of research. Tvasta Manufacturing Solutions has built a full-scale 3D house using 3D Printing technology, focusing on substantial construction and providing low-cost solutions for housing needs.
3D-printed homes are new and innovative buildings made from materials such as concrete that are printed layer by layer by a large printer. These homes can be built more quickly than traditional houses, and are stronger than houses of the same size built with conventional methods.
The first 3D printed structure has been a single-storey house on the IIT-M campus, constructed in collaboration with Habitat for Humanity's Terwilliger Center for Innovation in Shelter. The houses can be completed in just five days. Tvasta's 3D printers are able to erect a 2,000-sq ft home in a week, saving 8 times more time than it would take to build a house with normal construction techniques. This technology produces just a third of the waste created using conventional building techniques.
The aim of this project was to provide a cost-effective solution for the people who are looking for affordable housing options. New technology can bring about a paradigm shift in housing construction and will lead to an increase in sustainable development.
The house was inaugurated by Indian Finance Minister Nirmala Sitharaman via videoconferencing. It is expected that it will not be very challenging to construct 1.2 million homes in the future using digital prefabrication techniques.
The process of constructing a Tvasta house is different from conventional construction in that it takes less time and generates less waste. 3D-printed building materials reduce both the energy consumed to mix and transport them, as well as the overall time needed to create a structure.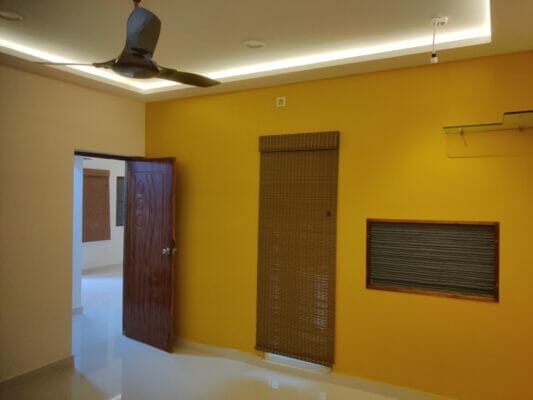 Tvasta Manufacturing Solutions has created its own material mix, an extrudable concrete consisting of cement, sand, geopolymers and fibres. When creating the final mix, the company simply prepared a large hopper by mixing raw materials such as cement and sand.The 3D-printed structure was designed to be hollow, allowing for wiring and plumbing without damaging the walls.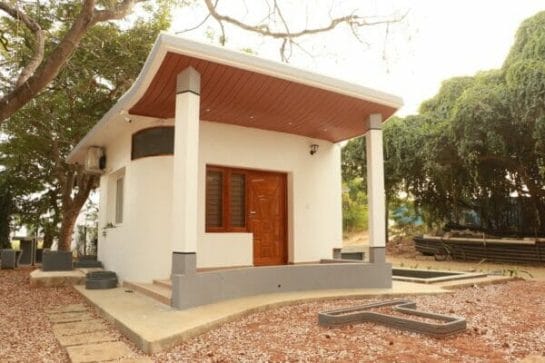 Tvasta's 3D-printed house is well planned and designed as a low-cost solution for housing needs.As per Tvasta, the cost of constructing a 3D-printed house is approximately lesseer than 20% of the cost of a standard 2 BHK apartment. 
Photo credits: Housing.com