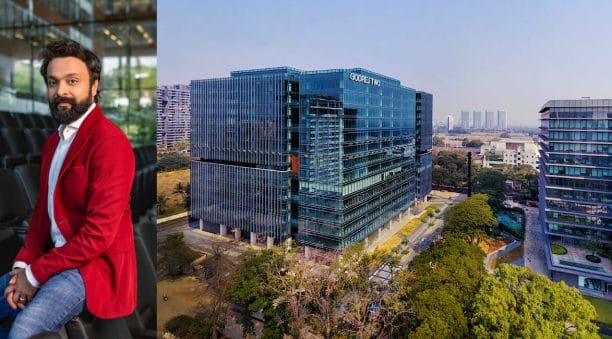 Meet Anubhav Gupta Chief Executive Officer Vikhroli, Chief CSR & Sustainability Officer, Godrej Properties. Founder – GPL Design Studio-  – a unique, multidisciplinary innovation engine which bridges the gap between architects and developers by creating a robust ecosystem for design, product development and branding creation of unique customer experiences.
At Godrej what are the key projects for the vertical you head?
Currently, I oversee the business for redevelopment and regeneration of Godrej Group's land holdings in Vikhroli — with our flagship project 'The Trees in Vikhroli'. Additionally, I lead our company's wide Sustainability and Corporate Social Responsibility mandate and also founded the GPL Design Studio.
Please share details about your flagship project 'The Trees in Vikhroli'.
For 'The Trees in Vikhroli' project I work directly with Pirojsha Godrej for developing perhaps amongst India's most sustainable environment, a progressive and integrated city infused with design, planning and execution with the idea evolution of progressive urban design thinking in the country. The natural charm was maintained by retaining the existing rain trees with over 50 feet in height, setting the tone with the scale, rhythm, shade, and dappled light filtering through the foliage.
Here 3 residential phases have been tied together by convenience retail, a district commercial precinct and a boutique Taj Hotel which envelops the central public art and sculpture garden.
What are you views about introducing sustainability in urban planning & architecture and how?
Vikhroli has always been a vibrant test bed for new vision, sustainability and innovation. Our verdant campus of Vikhroli is ever evolving. The Trees, GPL's flagship development has emerged as a successful prototype of a new way of thinking, built on the premise of placemaking, identity, sustainability and walkability. The master plan provides accessibility and linkages to and from adjoining areas, the city, and the larger Mumbai region and aggressively pursues sustainability goals that enhance the liveability of an already green site through pedestrian friendly and climate sensitive green strategies.
We saved 80% of the existing trees to create an open, accessible, and pedestrian friendly urban setting for a highly integrated district of residential, commercial, retail, hotel, and cultural uses. Our sensitivity to nature and its preservation has resulted in significantly better air quality than the rest of the city. All green areas are thoughtfully programmed and well connected across the masterplan with minimal interference from vehicular traffic making the entire development pedestrian, amenity, art and nature friendly.
The project aims to leverage shared value for infrastructure across asset classes, providing a high quality of place and space while striving to reduce the burden of upkeep on its users. With all assets rated Platinum by IGBC, the development saves resources over its lifecycle for the inhabitants. We have integrated rainwater harvesting, productive landscapes and built on the site's landscape legacy to create a truly green neighborhood centered on wellness. The aim has been to develop a city within a city based on a human centric and sustainable urban planning approach to deliver world class infrastructure, a connect with nature and a vibrant mix of uses where people can live, learn, work and play.
Please share some design innovations where you have given wings to your creative imagination?
The launch of 'The Trees' was design thinking led innovation where we broke boundaries to disrupt and unite across traditional boundaries of individual disciplines. We brought together people from teams and functions across the country to tell stories about our values, our spirit as one team to create a whole new community. Community urban farm and other landscaped spaces at 'The Trees' encouraged residents to come and participate in the planting, growing and consuming fruits such as jamun, papaya, banana and mango, seasonal vegetables and herbs/spices such as basil, curry leaves, lemon grass, cardamom and turmeric. We also piloted a 'sustainability manual' to leverage the green infrastructure helping customer reduce bills and live healthier lives. Furthermore we incorporated home automation companies to further quantify and demonstrate these savings.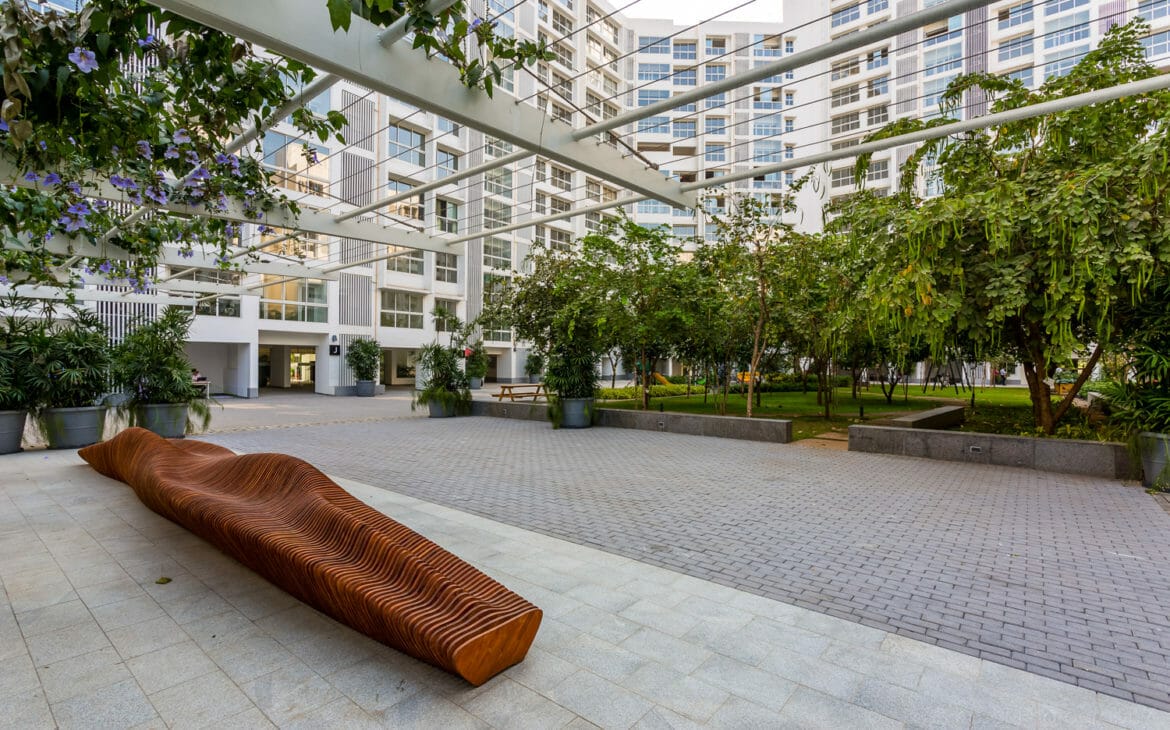 How did you incorporate design and business to deliver new unique stories?
In our experience design thinkers connect dots horizontally between verticals to proactively find, build, script, present and tell great stories. Authentic narrative has been key to developing the 'place-making' strategy for 'The Trees' master plan which reflects our resolve to save maximum green cover and old factory infrastructure as celebration of our industrial legacy. The result was prototyping the 'Imagine Studio' one of these jewels, we also took inspiration from an old structure of interesting proportions which replicates in our multipurpose hall in the clubhouse, while our treetop spa structures are reminiscent of the silos and inserts in the Imagine Studio.
Another relevant example is our sample apartment. Thoughtfully curated and designed for a family of four with distinct personalities. The narrative is of stepping in as a visitor just as the family has stepped out, at 'The Trees'. In our furniture design, the 'lost prototype' of the Godrej almirah fictionally developed by the grandmother's late husband who worked with the company as an industrial designer has been brought to life.