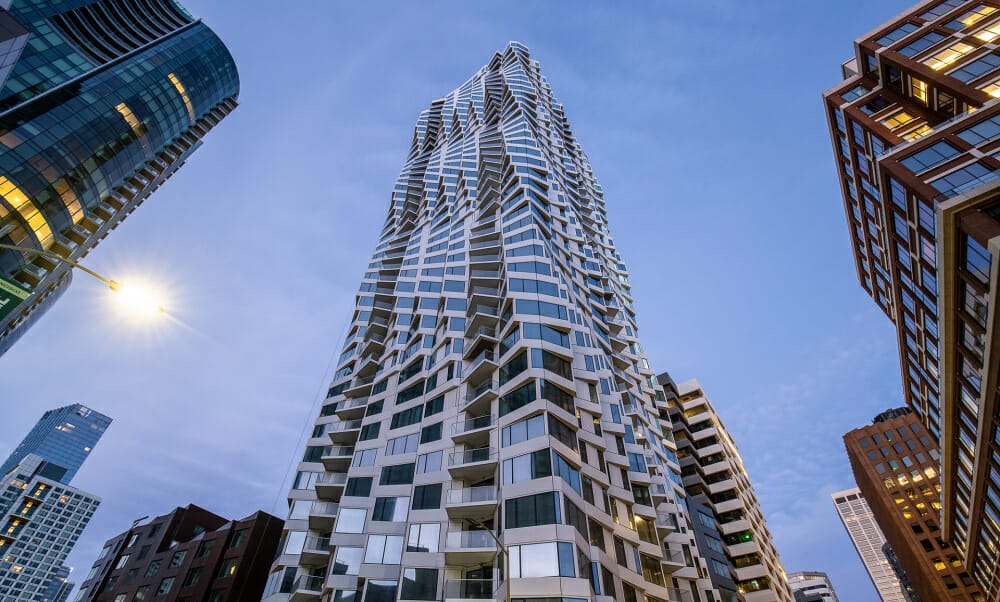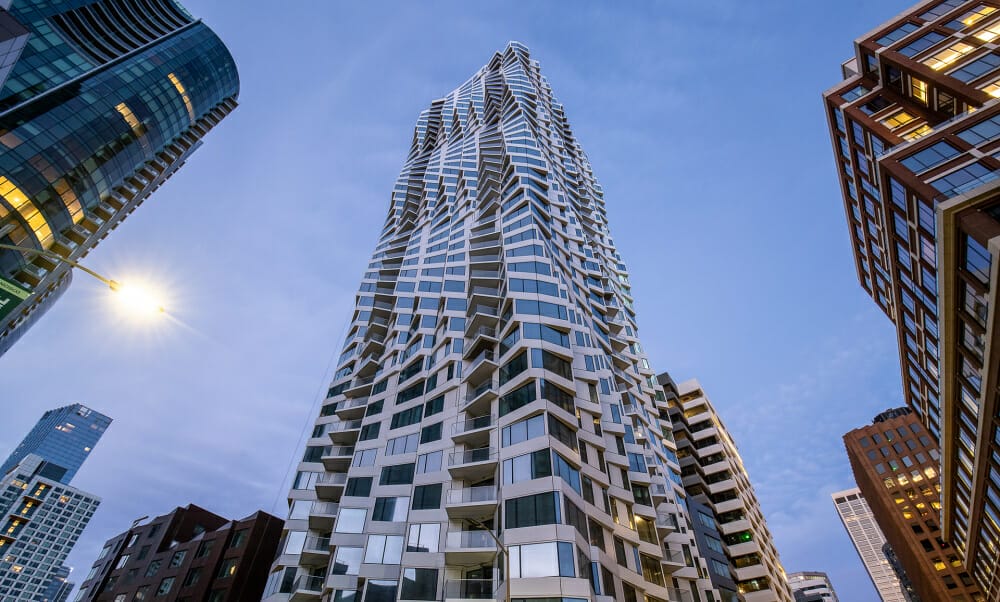 MIRA designed by studio gang provides convenient access to San Francisco's wealth of extracurricular activities, including waterfront recreation and sports and entertainment venues. The new, 392-residence luxury condominium developed by Tishman Speyer, was completed in December last year and is ready to move in.
The building was designed with an eye towards sustainability certified as LEED gold building, using the latest innovations in engineering technology and design practices to minimize environmental impact while maximizing energy efficiency and comfort for residents.
The apartments boast floor-to-ceiling windows with views of the City or the Bay, and residents have access to a courtyard, rooftop decks, a private dining and lounge, a children's playroom, a business and conference room, and a Jay Wright designed fitness center.
The building features a glass facade with an angled pattern that reflects light and forms a striking silhouette on the skyline. Its an innovative design approach for a residential tower and a landmark addition to San Francisco's skyline.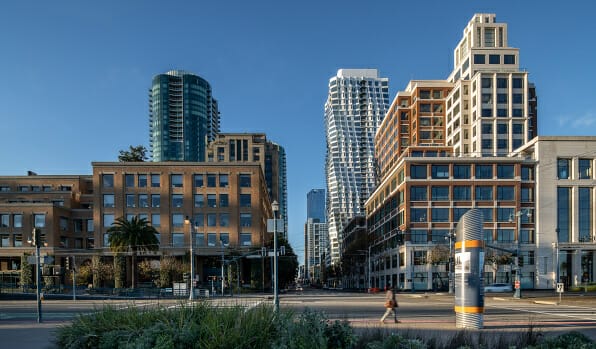 Tishman Speyer has released new images of the construction of Studio Gang's design for a 40-story tower on West 57th Street. The first phase was topped out in April 2018.
The MIRA building features a distinctive, dynamic tower with large bay windows spiraling up the building's façade to offer sweeping views of the San Francisco Bay, the Bay Bridge, and the city skyline.
The apartment building that Gang designed in Chicago emphasizes the importance of providing a mix of housing to help create democratic cities that serve all.
MIRA, unlike many other residential buildings, combines market-rate and below-market-rate units in one building in the prime part of the city with 40% of the units rent-controlled. It is appealing to build in a city that values diversity and inclusion. San Francisco's requirements for below-market-rate housing reflect the importance of having a mix of people living together.
The homes provide an abundance of natural light and offer views of the surrounding bay through their expansive bay windows. The dynamic façade was designed by Studio Gang, a Chicago firm known for its forward-thinking architecture.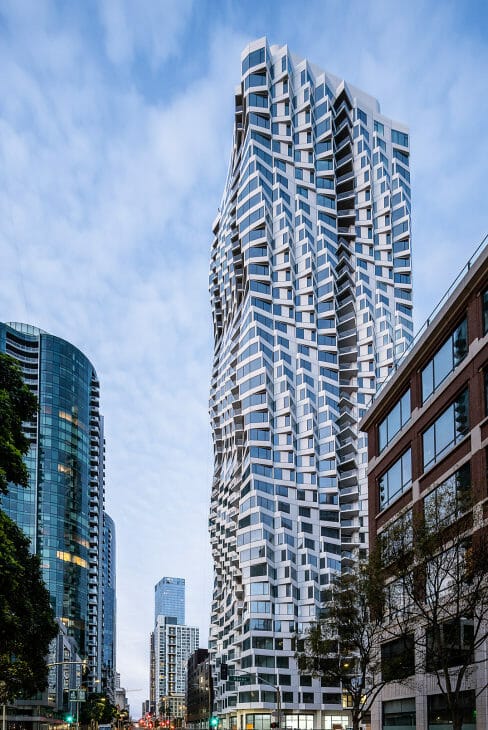 A LEED gold Certified Green Community, boasting the residents benefits like an on-site executive fitness center designed by Jay Wright, a children's playroom, conference room, dog washing station, valet parking for 340 cars equipped with electric vehicle charging stations, parking for 150 bicycles, as well as 10,000 square feet of retail at street level.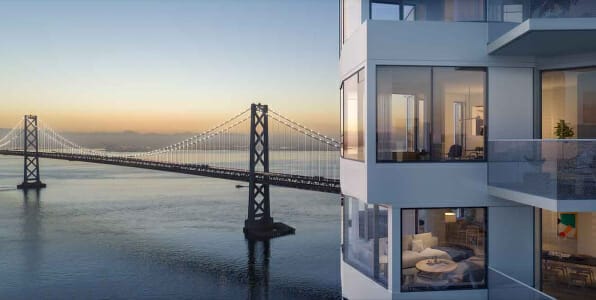 MIRA sits in the quickly developing Transbay neighborhood, where SoMa meets the Embarcadero. It will offer easy access to the waterfront, Salesforce Park, and the new Transbay Transit Terminal. While MIRA has a large number of nearby eateries and other amenities that appeal to tenants and visitors, many prefer to leave their high-rise and walk four short blocks to enjoy the varied restaurants on 2nd and Mission streets. 
Photo Credits: Studio Gange