The University of Pennsylvania Health System Pavilion is a new flexible inpatient facility by Foster + Partners, that serves as a new institutional and architectural icon for Penn Medicine on its extensive campus in West Philadelphia. The new building co-located in the same complex as some of the world's most advanced research laboratories and specialized imaging facilities will serve as a blueprint for the hospital of the future, with a focus on patient comfort.
The design of this building is intended to be sustainable, efficient, and uplifting. It will respond to the needs of the people inside and provide them with a reassuring welcome in the lobby, as well as comfortable wards and uplifting spaces such as the soaring cafe and surrounding gardens.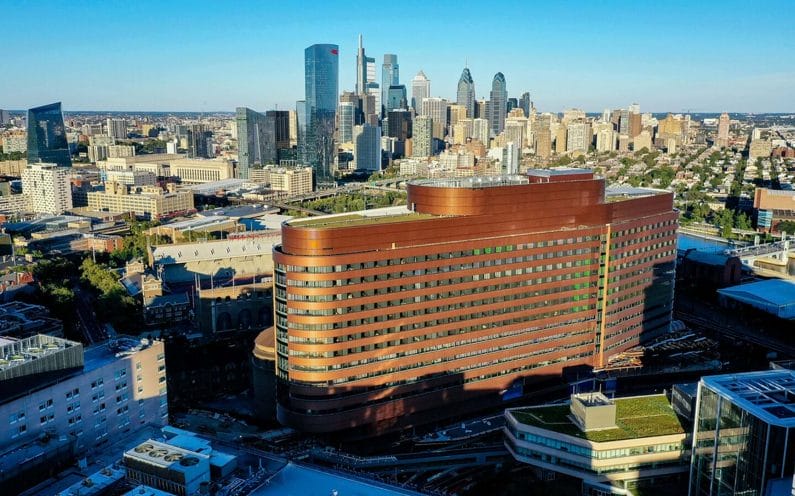 The building's unique, flexible planning system creates "neighborhoods," or units that are scaled to be more human and sensitive to smaller details, resulting in a more personalized environment. Each floor has a "living room" for family members accompanying the patient, and the size and configuration of the bed units can be changed according to changing needs and patient demands.
Well-designed facilities are important in providing high-quality care. What's more, patients deserve more than to be wheeled around constantly. The private patient rooms of a 500 acuity adaptable facility are spacious enough to comfortably accommodate a family member or caregiver who may wish to stay with the patient.
The building also includes an interactive wall that allows patients to personalize their care while providing real-time information and educational support for doctors. As medical science evolves, patient priorities and current technologies will become outdated, and new technologies will need to be incorporated, many of which we can only speculate about at this point. The building is a platform for delivering medicine in the future.
Equally important is how the new building will be integrated with its setting and surroundings. The plan creates a new public square, serving as the focus for all of the surrounding buildings, anchoring Penn Medicine and creating new connections between the hospital and university campus.
The design of the new hospital building will complement the architecture of the rest of the Pennsylvania campus. Once visitors enter the hospital from the train station, a new route to a new public square will give them an overview of the whole Pennsylvania Hospital campus, making orientation simple.
The addition also draws a new line of greenery into the site to connect the river and city with a physic garden landscaped terrain that celebrates edible, beautiful and medicinal plants.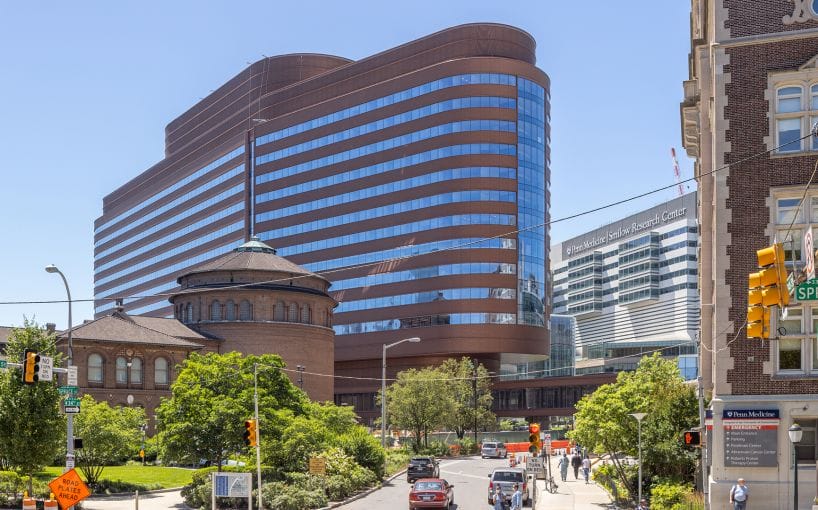 Picture credits: Foster+Partners