Amidst a landscape where convenience and cost-efficiency often reign supreme, there's an elevated regard for interior elements that possess a distinct personality and flair. These items ascend to the realm of artistry, carrying a profound significance. One noteworthy illustration is the bespoke furniture compilation, CHOOO.SPACE, envisioned by Vladimir Chuvashev.
Emerging from the inventive forge of Vladimir Chuvashev's architectural firm, CHOOO ARCHITECTS, the Russian label CHOOO.SPACE is causing ripples within the domain of interior design. With a wealth of experience spanning more than two decades in curating luxurious private spaces, Chuvashev and his adept team have finely honed their craft in producing custom-made interior elements that mirror the uniqueness of the environments they grace. In the year 2022, they introduced a collection that transcends specific projects, infusing any setting with distinct nuances that transform the commonplace into the extraordinary. These pieces manifest as embodiments of emotions, evolving beyond being mere additions to a room and instead evolving into purposeful embellishments that infuse vitality and meaning into every corner.
Vladimir Chuvashev characterizes his aesthetic as "Russian Fantasticism" and "Petersburg Surrealism," drawing inspiration from the roots of contemporary design rooted in Soviet Suprematism. His creative wellspring also draws from influential designers like Vincenzo De Cotiis, Maarten Baas, and Wendell Castle – visionaries who have elevated interior objects into sculptural masterpieces.
The inaugural collection comprises of five distinct creations, each transcending mere functionality to encapsulate profound meaning and a touch of whimsy, conveyed through their forms, textures, and intricate details. Expert artisans meticulously bring these pieces to life, employing an array of materials such as brass, stone, and glass, thereby infusing them with a rich tactile and visual allure.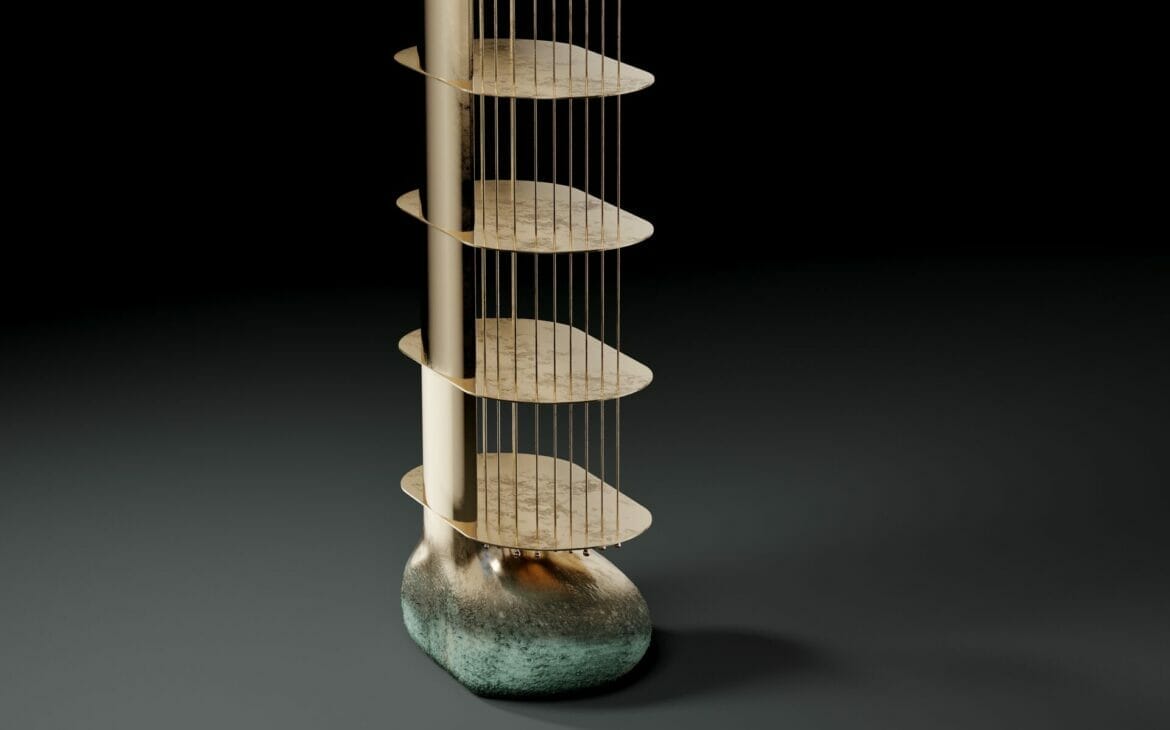 "Source" embodies inspiration and tidiness with a clutter-free surface and delicate water lily accents. "Anticipation" personifies materials in a floor lamp, blending metal textures and a serene glass top. "Breath" is a console adorned with golden water lilies, concealing treasures beneath a bubble of concepts. "Gravity" stands as a brass bookshelf, appearing weightless. "Touch" is a coffee table symbolizing life's constant engagement with the world. Crafted by Russian artisans, these pieces go beyond design, carrying a genuine soul unlike sterile Italian prototypes.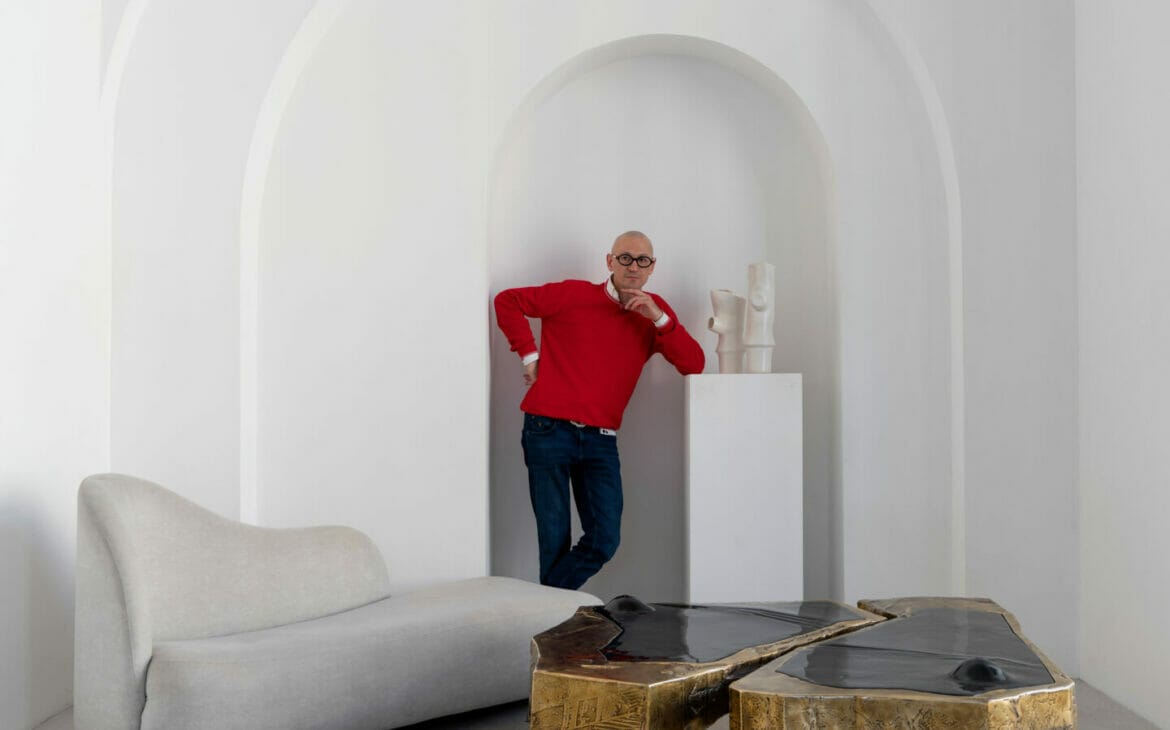 Every facet of the production process receives the personal attention of the brand's founder, guaranteeing top-notch furniture spanning material curation, packaging, and final delivery. The infusion of Russian Fantasticism into every creation pushes the boundaries of design and architecture, unveiling fresh vistas and affirming Russia's prowess in collectible design, poised to rival the most exceptional global artistic exemplars.