Furniture being an important element of the space has the ability to uplift the overall experience of the space by framing picturesques. Designed by some of the iconic faces of the design industry, Artifort furniture pieces has been into every designer's list for its chic and contemporary furniture. Through its curatorial art and distinct design ideologies, the brand has created a distinguished identity over the century, presenting some of the handpicked pieces from Artiforte that will elevate your space visually and spatially.
Apps
Want to add a tinge of colour and contemporary touch to your space? Apps is the perfect furniture piece to add in your space. A bachelor pad or a kids room or a gym, Apps is a multidimensional piece that can fit into a variety of spaces and is quirky at the same time. Apart from being attractive, it also provides flexibility of expanding the number of seats to two seater sofas. The curved corners to the cube appear like a smartphone app that has a tangy look.
Ribbon
Goes by its name, Ribbon is an exemplary piece of art. Designed by famous designer Pierre Pauline, it is a perfect chair that adds a style statement to your restaurants, bar and study area. Available in funky colours the chair is apt for a children study table which has a combination of applied art and metal. Metal frame with horizontal springs, stretchable fabric and foam brings a discrete piece of furniture. A spacious room with a feature wall in earthy patterns is one such perfect place for this chair in your home.
Terp
Terp is a mildly mould pouffe that is perfect for low tables in your garden and deck. Its calm and fun pastel colours can also be added in a toddler room and can also act as a toy to the growing bud. Engraving the realms, Terp can also be a part of your house parties backed with lush landscape. Terps are easily manageable and transportable. Be it an outdoor picnic or your toddler's room, Terps are easy pieces that can be carried anywhere. Available in the size of two heights 30 and 46 cm, the tailoring of the fabric makes it one of a kind!
Swamp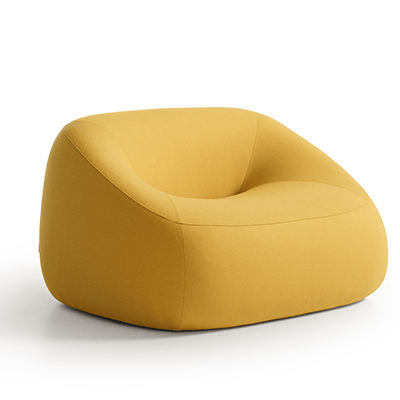 Ever wondered how to add a tangy twist to your boring living room? Well add swamp with your existing indigo or beige and you are all set to change the mood of your space. Swamp is a comfortable fully upholstered armchair whose backrest and seat seems to blend into the depth. The depth of this piece lets one sink away into relaxation. Add it to your bedroom near those long french windows that ensures breathtaking views coupling it with a terp table. The cosy vibe of this product is all that one needs after a busy day.
Lilla 2.0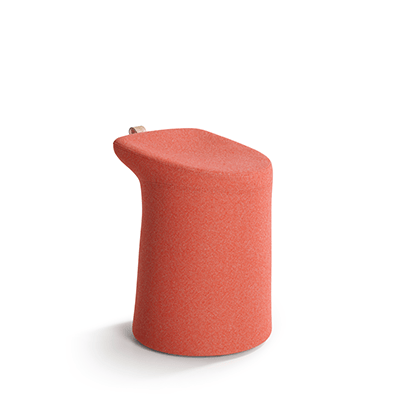 Lilla is one of the cutest pieces of artifort that depicts sheer luxury through its minimalist design and quirky shade. Since the corporate spaces are adding colour and flexible furniture to their working environment, Lilla is the perfect piece for such friendly working spaces. It is also apt for the kids room and the cool outdoor cafe that wants minimalist furniture with a touch of contemporary and unique design. Spicing up your waiting and reception area, Lila provides a perfect boost to your space.
Moby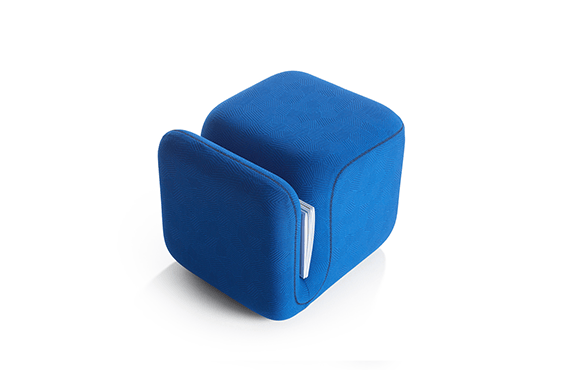 Moby is a versatile piece of furniture that goes with any space. A bedroom, cafe or indoor play area, Moby is a one stop solution for every kind of space that helds a fun character. It's flexible furniture that allows you to accommodate thin objects as well. Whether you are a kid or an adult, moby holds the tendency to attract every age group with its attractive design.
Terp Table
Want to create a picnic spot in your home garden? Well then terp tables are the best of what one can have. Blending in the textures of nature, Terp tables are the perfect findings for your next house party. They are available in 2 sizes that gives liberty to style it into different spaces. Terp table is a good find for your monochromatic contemporary bedroom as a side table that can be moved all around your bedroom.
Twins
Is your current teapoy cluttering up your living area? Well then twins are perfect tables to add charm to your living area on your sofa sides. The dual tabletops of the twin is an interesting concept that allows you to glam up your space 3x. A classic candle stand or a glass bowl with floating candles, twins are a one stop solution for your multidimensional decor ideas. Just like fewer decor pieces of artifort, twins come in two sizes and colours. One for that playful space and another for a space where you want an essence of contemporary decor.
Beso Table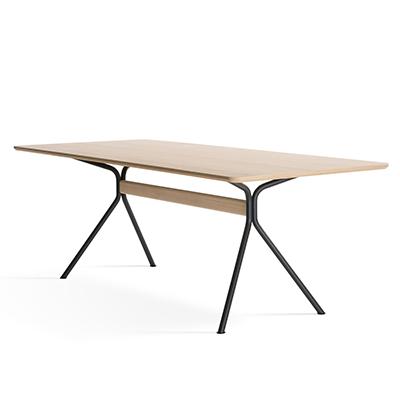 Beso Table is a piece that offers customization in multiple materials for table top, Thus adapting the context of the space. An office, a dining room, reception area or quick meeting spaces, it's a flexible furniture piece for every space. The design of the table enacts a greater functional aspect due to the inward legs which ensures to optimise maximum space under the table. Optimise your dining experience with artifort's beso table that comes with myriad table top finishes.
Palladio
Built on the concept "less is more", Palladio is a beautiful amalgamation of basic shapes that can be combined to your living and study area. Shapes and funky colours that add vibrancy to your minimal space, Palladio can be styled in multiple ways that enhances visual and user experience. A pre school or a brisk meeting room, Palladio is a perfect style statement piece to every space. The colour that blends with natural wooden tone is a visual retreat whereas the metal legs make it sturdy.
Buy Now – Here