Opening from the year 2022-23, the multidisciplinary design team of BDP has refurbished (LSBU) London South Bank University's London road building to create a cohesive teaching and learning space in the heart of the campus.
The renovation brings together a library, lecture theatre, fitness facilities, teaching room, informal learning space and amenities to support students and staff as well as serves the local community. The campus is located on the north of Elephant and castle. The existing structures on the LSBU campus is the largest academic building framed in concrete in the 1970s which provides approximately 20% of the university's teaching and learning space. An initial study was undertaken in 2018 which identified the negative impact of the blank external facade and other elements like interiors, amenities etc. The university identified the need to allow the building to work in a communal, cooperative, and collaborative way while retaining the key large volumes of the building on the constricted site.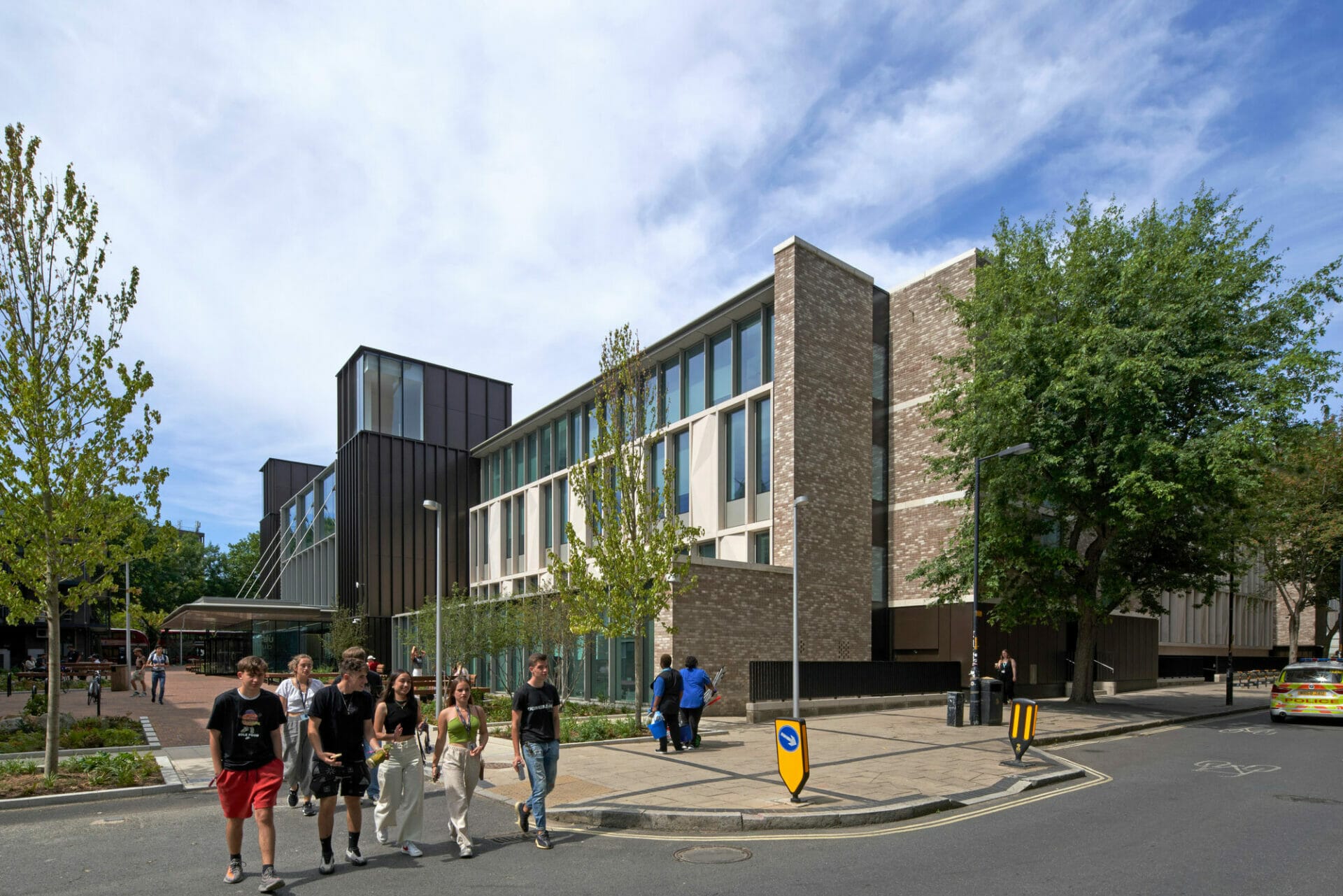 Laura Smith, Engineering Director at BDP, explains: "The LSBU Hub refurbishment has improved the building by creating bright, well-ventilated, and comfortable spaces. A simple but innovative environmentally-conscious approach has been implemented throughout from large scale interventions through to smaller scale solutions. We are excited for the building to be used by the local community, LSBU staff and students, including our own apprentices, shaping the future for the next generation of built environment designers."
The town planners of the firm gained a consent for the redevelopment back in 2019. The planning strategy addressed the issue of an existing Section 106 legal obligation that required the University to provide community sports facilities. Many internal walls were also removed in the renovation process that were further turned into an open plan library, student skills and department-specific teaching space with existing spaces such as sports hall, lecture theatres and media studio. The face has been upgraded in terms of thermal performance that included solar glare control and improved acoustic performance which was a major factor when it came to noise reduction on the busy streets of London.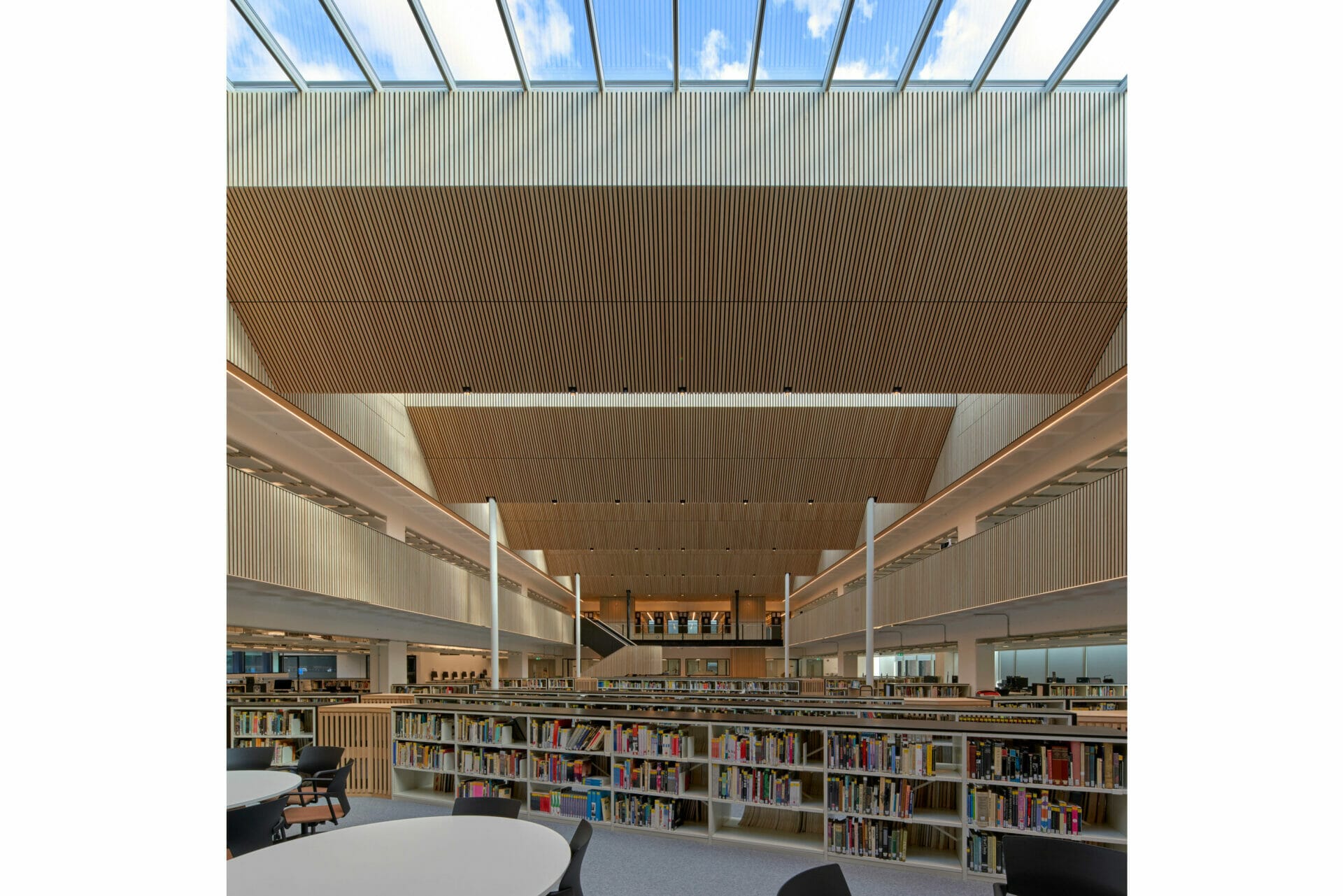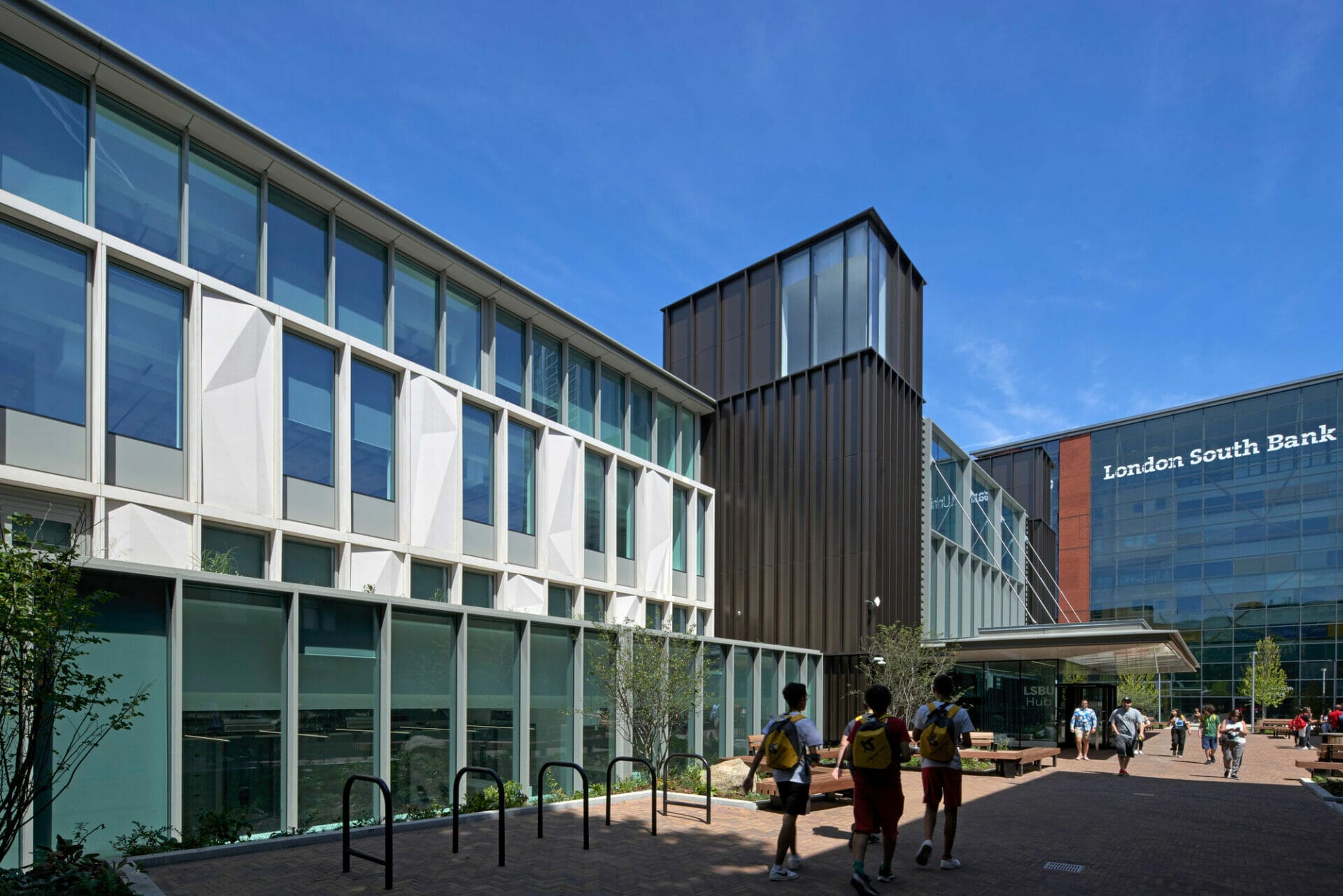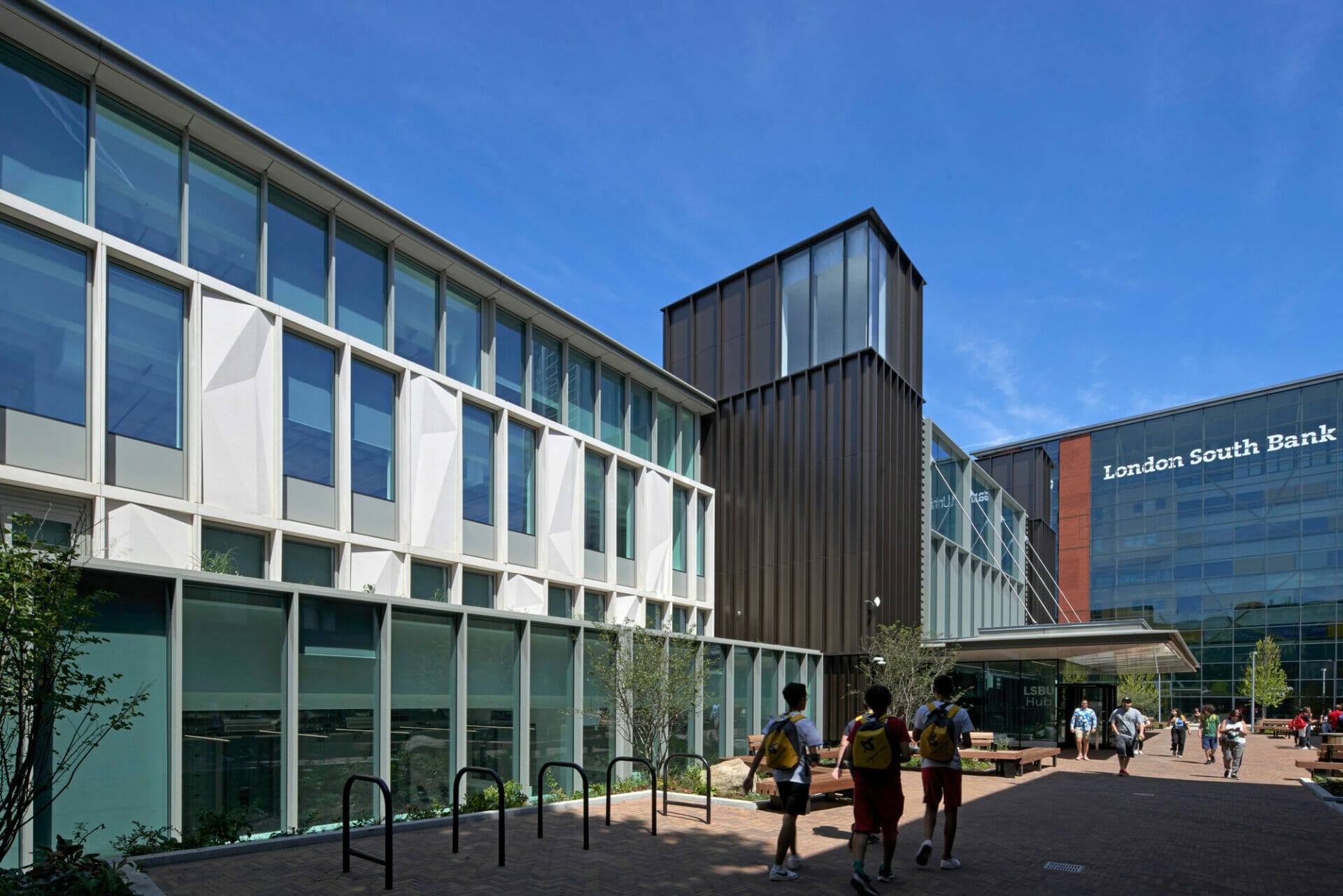 The firm also worked on deep building services solutions that worked with concrete beams and designed them in a manner that worked throughout the campus. Mechanical ventilation is provided in the majority of spaces maintaining the comfort within the indoor space as well as creating minimal harm to the surroundings. The existing structure was majorly retained which led to save 65% embodied carbon that falls under half of the 2030 RIBA benchmark targets. The existing facade in black tiles has been clad with insulation and brick to upgrades the thermal performance of the structure with an aesthetic appeal. The building has also achieved a BREEAM 'Very Good' rating.