Looking to revamp your home or commercial establishment? Transform with beautifully looking wooden deck tiles by "NOTION" – a pioneer in wooden flooring solutions for homes and businesses. These new wooden deck tiles will last you for years in any climate.
Made with fine tropical wood and assembled on a high density engineered plastic base these tiles are arranged in an interlocking manner with staggered joints.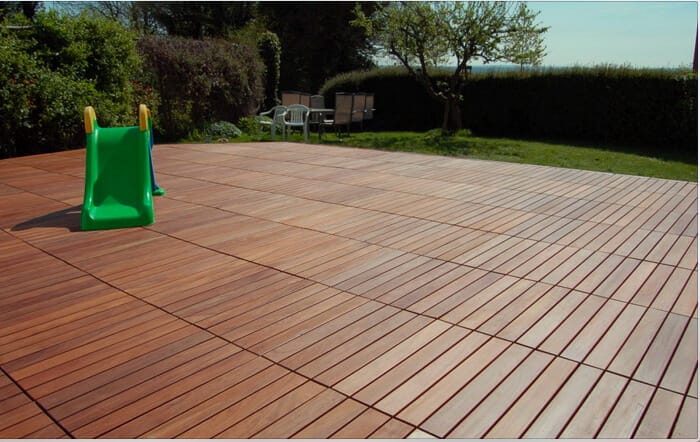 These tiles can easily fit any surface of your home as they come in various colors and designs as well as shapes. These tiles are coated with a chemical protection system, which ensures termite and moisture resistance. These are safer to walk on as they are designed with more toeholds to prevent slipping. Everyone feels relaxed on these flooring tiles!