Wallpaper has changed the dynamism of the way we look into our spaces. From hand painted textures and paint, the decor industry has evolved much from the painting methods to contemporary textures that imbibes some organic and chic prints. The era of wallpaper has brought a revolution in trends, setting a par of decor onto another level.
With a charismatic look, personal touch and plethora of options, Wallpapers are something that has something in the basket for every kind of taste. The typologies in each niche are vast and varied that helps us to explore them perfectly.
Choose your style that suits not your taste but changes the overall aura of the space with its extremely touching design. The subtle colour and diffusing patterns with neutral colours compliments your decor and would grow over with any kind of trend transition. Therefore the true tones matching with the duality of textures is a key feature of any good wallpaper.
Here are some points to styling ideas with the theme of wallpaper and its best possible usage.
Geometry on a large scale wallpaper elevates the aura of Urban atmosphere to the space.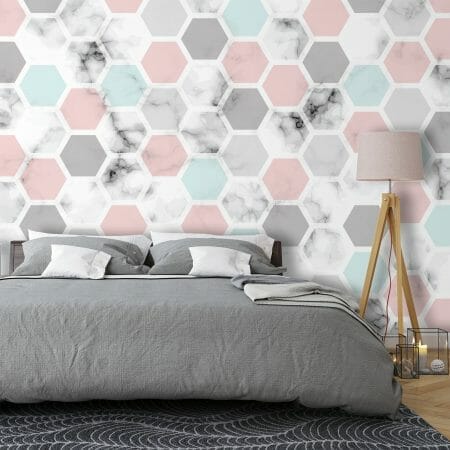 Sharp edge geometry and triangles is a subject to greater impact to the world
Lits up the most commonly used space like Living area, Study area with prolific elegance but at the same time can help to add a personal touch to your personal spaces.
With the advancement of the digital era, Murals created digitally available in the form of wallpaper add elegance to the overall design of the space.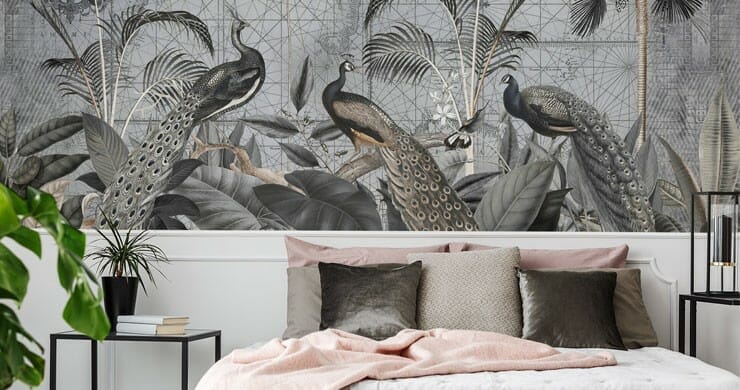 A pop of colour to the murals of subtle shades brings the splash of fresh vibes and contemporary tinge all in one!