Acoustic wall panels are furnished panels that can be strategically used to create soundproof spaces. These panels are generally manufactured using different materials and can be cut into a multitude of shapes and sizes that compliment the aesthetic of the room. The panels can diffuse or absorb sound from the first point of reflection, only if installed properly.
Acoustic wall panels can be installed in a variety of spaces ranging from a restaurant, auditoriums, offices, bars, music venues, and much more. Especially in projects that are planned with narrow and small spaces soundproofing becomes challenging with most of the space occupied by furniture. In such projects, Wall panels are an effective solution. One such brand dealing in acoustic wall panels is Impact Acoustics. It is a Switzerland-based brand that provides different acoustic solutions through a bespoke range of products which are space savvy and sustainably manufactured.
Here are the few Wall Panel options from the long listicle of Impact Acoustics that can be used to enhance the aesthetic quotient of your spaces and craft interesting designs irrespective of the size of the space.
1 Fylo
Formed with a combination of two different panels with different thicknesses, Fylo is a modern wall panel that gives a plain wall a contemporary and effective feel. It abides by the concept of mirroring the elements to transform from classy to fun and vice-versa so that it can be incorporated into various fits and moods. It is available in 28 different colors and two size options which are – 600X2800X12mm and 900X2400X24mm. A double contact biodegradable glue is used to mount Fylo on the wall. The color shades available work in sync with natural texture materials and soften industrial environments.
2 Contour
It is perceived as one of the finest quality wall panels that captivate the spaces like no other. Algorithmic design is used to create soft organic lines which create a visual movement and brings to life any corporate, hospitality, or institutional project. It is available in 28 different colors and two size options which are – 1800X2400X24mm and 1200X2800X12mm.
3 Tabula
To recreate interiors, Tabula which is a floor-to-ceiling wall element is used which gradually also enhances the acoustics of the space simultaneously. It is a cost-effective option compared to other noise-reducing panels with the flexibility of use. It is available in 28 color combinations that allow creative design approaches to play along. This wall panel has various size options available as well which are – 150X2800X12mm, 300X2800X12mm, 600X2800X12mm, 150X2400X24mm, 300X2400X24mm, and 600X2400X24mm.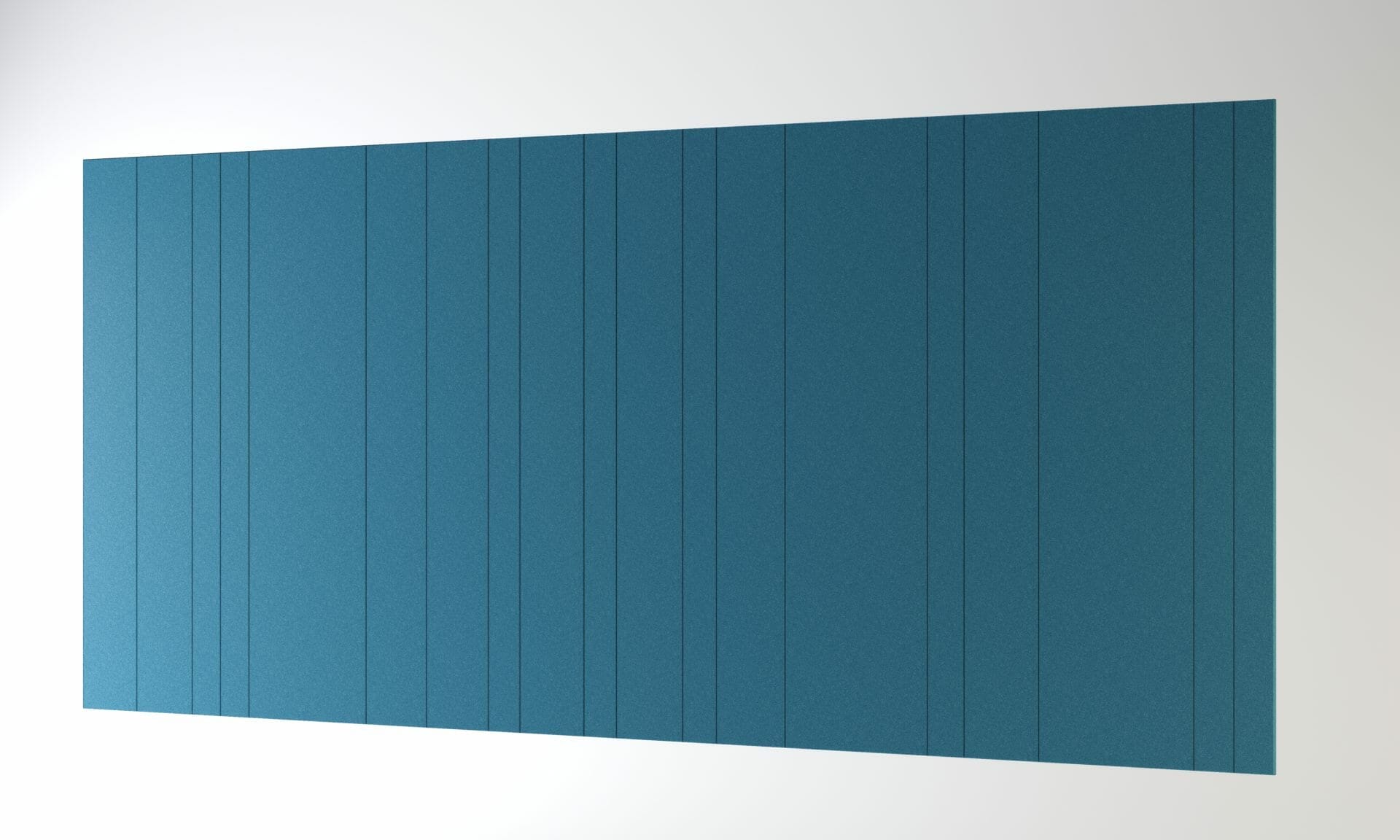 Image Credits : Impact Acoustics