The space surrounding a person plays a huge role in the well-being of a person. Be it mental or physical, the impact of well-designed spaces on health is seldom spoken about. Hospitals especially must be prepared and proactively planned for situations such as pandemics.
The Decor Journal has taken an initiative in this direction and organised a Healthcare Architecture Conference on 28th June 2022 that brought some of the Healthcare industry's most distinguished personalities together on a panel to discuss concerns in healthcare facility design.
Eminent Speakers such as Ar. Brinda Sengupta, Ar. Ravideep Singh, and Ar.Uday Bhanu agree with the importance of natural light, air, ventilated spaces, and the inclusion of open spaces in hospitals.
Building-related factors like lighting and daylight, ventilation, spatial layout, thermal environment and acoustics influence patient health. Implementation of Biophilic Design is on the rise in all types of infrastructures and makes the sterile hospital environment pleasant for patients, visitors, medical personnel and the staff.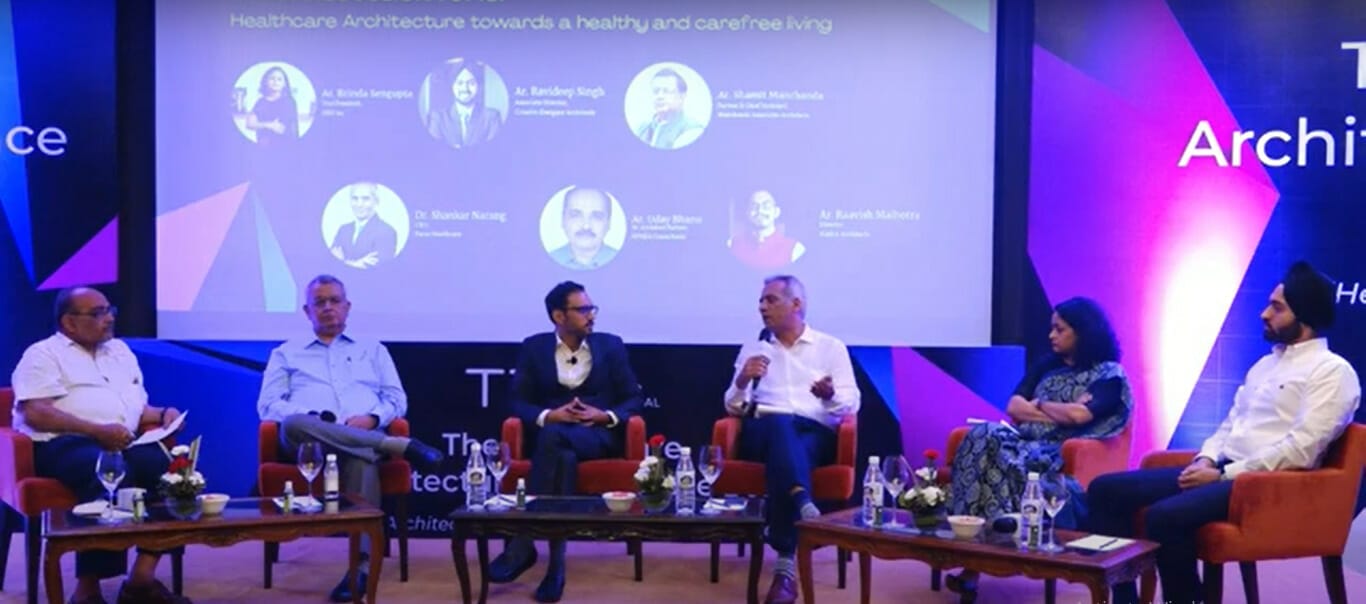 Ar. Brinda Sengupta of HKS Inc. says access to natural light, and views of the outdoors or greenery even though they might not step out of their rooms, regulate a patient's Circadian rhythm. Circadian Rhythm is mental, physical and behavioural changes that control the sleep cycles of an individual. She also adds that materials that help in infection control and minimal to negligible use of carpets made of materials that are easy to clean must be used.
Daylight was also found to reduce stress and pain and the synthesis of vitamin D which help strengthen bones.
Ar. Ravideep Singh of Creative Designer Architects says an evidence-based design was used to study 8700 patients in hospitals which shows occupants of rooms with windows had shorter stays as compared to occupants of rooms without windows and patients with rooms facing west; meaning the patients' psychological and circadian response to the optics of the setting sun differed.
Ar. Uday Bhanu an award-winning architect also a Senior Architect Partner at EFNRA Consultants stressed upon open spaces next to OPDs and providing as many viewing spaces to the outdoors as bylaws allow. He has also proposed a design of a hospital that features gardens on various levels and a vast courtyard.
Indoor gardens also allow for social interaction and a place for respite. Emotional well-being improves while being surrounded by nature. Providing large atriums tackles the light, ventilation and open space predicament making for resting places in nature that allow for good light as well as ventilation.