Flanked by roads on two sides, Urban House is a multi-generational home by A Design Co. It is located in a neighborhood of Chennai with wall-to-wall apartments and houses. As a response to this context, a more private space with optimum ventilation and daylight is conceived through the exposed building faces by the architects at A Design Co.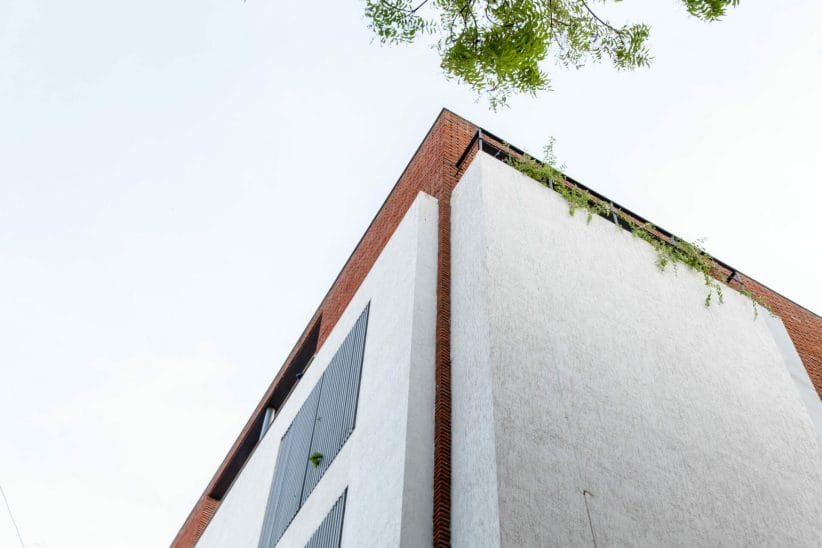 The weather of Chennai is hot and humid for most part of the year which led to the need of creating an external thermal barrier for a comfortable ambiance indoors. The objective behind the design was to create a vertically transitional space that is sustainable and facilitates interaction within the family as well.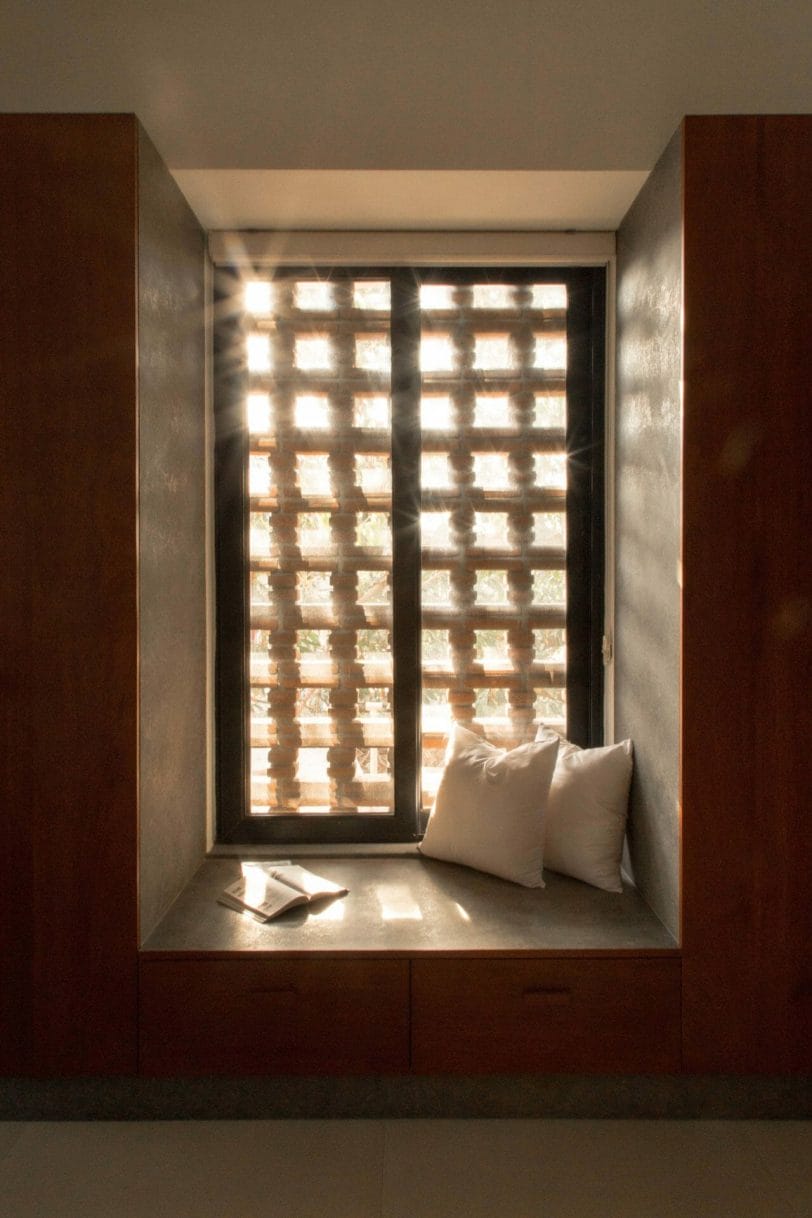 The primary construction material used in Urban House is reinforced cement concrete(RCC). The walls are built with porotherm brick which increases the thermal barrier and decreases the width of the wall. The brick jalis and metal fins are used to conceal the interior from the street. The skin of the structure is completed with hand finished brick which also acts as a thermal barrier.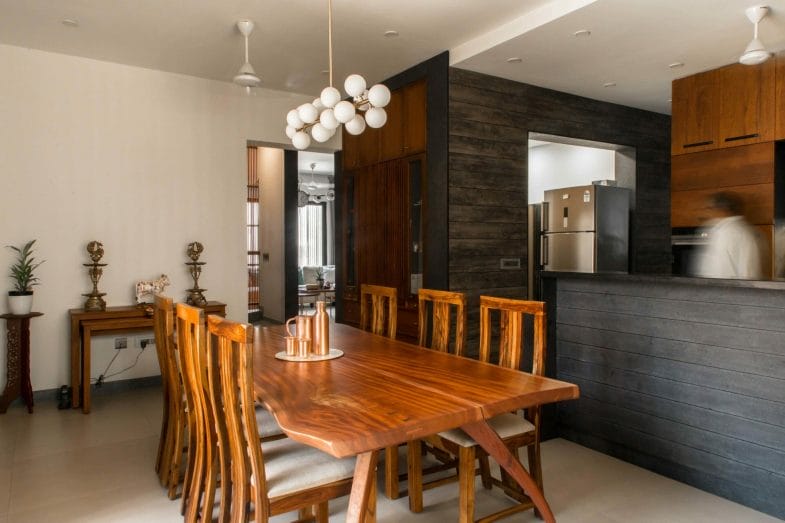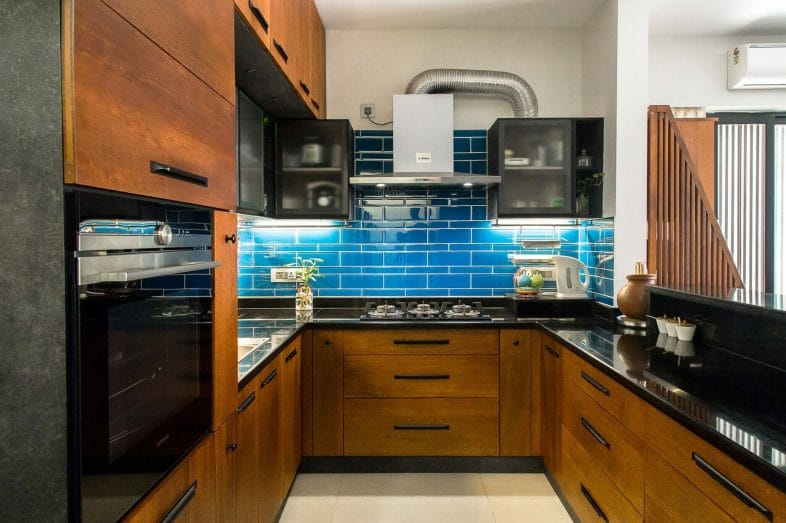 The design strategies incorporated in the design allows the inhabitants to enjoy the light and air available without compromising on their privacy. The interior areas are finished with neutral colors and warm wood tones. The staircase connects the different levels within the Urban House and is enclosed within a brick-wood screen with varying porosity as it ascends.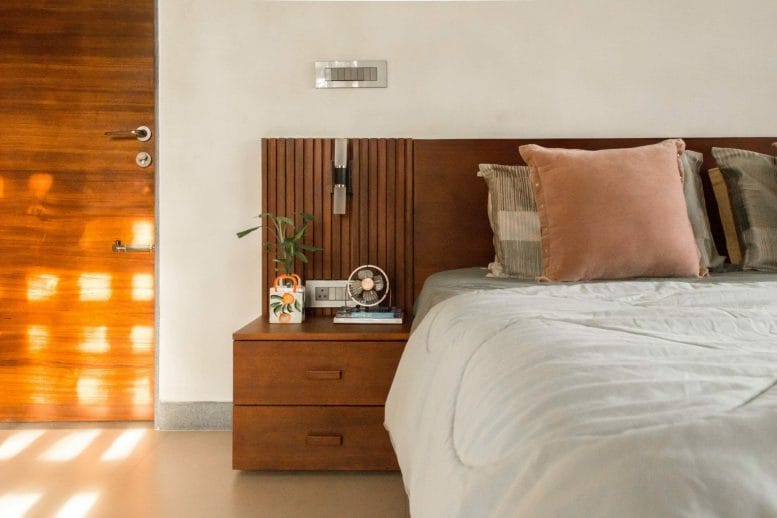 The flooring is done with a combination of natural stone and vitrified tile. Every space houses a cabinet which is unique to the occupant and their style of living and requirements. The cabinets are erected with native Indian wood finished with low polluting PU polish.
Fact Sheet
Project Name: Urban House 01
Location: Chennai
Firm Name: A Design Co
Image credits: Rahul Ramesh