Clerkenwell Design Week, taking place from May 23rd to May 25th, 2023, promises to unveil an array of design insights during its much-anticipated talks series, "Conversations at Clerkenwell." This year's festival boasts a schedule of eighteen thought-provoking talks over three days, making it a must-attend event at the forefront of design innovation in the United Kingdom.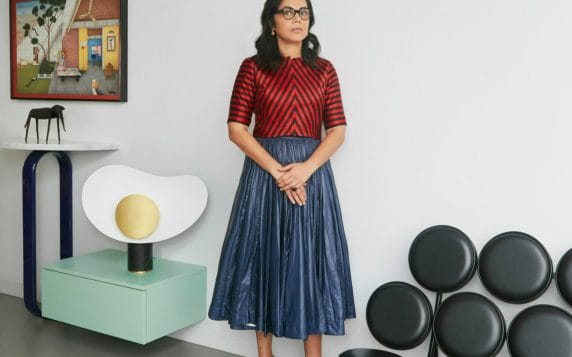 The talks series will open with a presentation by Designer and Artist Morag Myerscough. Other notable speakers include James Patmore, Design Director at Soho Home, and Domhnall Nolan, Interior Designer at Soho House. The programme will also feature appearances by Philippe Malouin, a British/Canadian designer, Minnie Moll, CEO of Design Council, Note Design Studio, Pantone, Nipa Doshi of Doshi Levien, and Yuri Suzuki, Experience and Sound Designer at Pentagram.
The talks series will delve into a wide range of themes, including the concept of "taste," sound design, the latest color trends for 2024, the definition of Scandinavian design, design circularity communication, diversity in design, Maximalism, and the future of wellness in the hospitality industry. Moreover, the program will explore the crucial role that designers and design play in addressing the climate emergency, with a special focus on sustainability in the 'Sustainable Living' series, featuring one talk each day dedicated to the topic. Curated by Brand Consultant Katie Richardson, the talks will take place in an AirClad structure and are sponsored by RAK ceramics.
In addition to the 'Conversations at Clerkenwell' talks, there will be numerous other events, installations, and talks taking place during CDW in various showrooms and spaces throughout EC1. With hundreds of options to choose from, attendees will have ample opportunities to explore and engage with the latest design trends and concepts.
Some of the most significant talks at Clerkenwell Design Week include
Morag Myerscough in Conversation with Bethan Ryder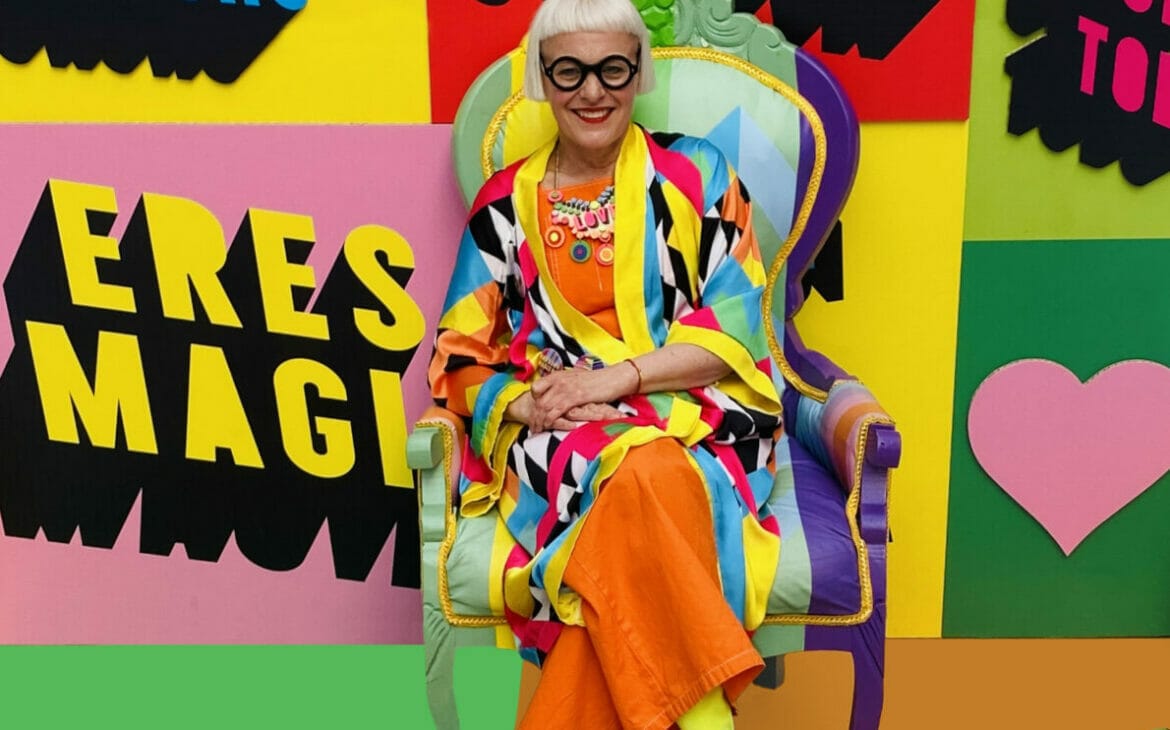 On May 23rd, 2023, Bethan Ryder will engage in a conversation with the highly acclaimed artist and designer, Morag Myerscough, as they delve into Myerscough's work. Known for her skill in revitalizing spaces and promoting community and public interaction through her immersive spatial artworks and colorful installations, Myerscough has made a name for herself as a prolific artist and designer. The discussion, led by Bethan Ryder, Editorial Director of WGSN, promises to provide an insightful glimpse into Myerscough's creative process and the inspiration behind her vibrant works.
What is Scandinavian about Scandinavian design?
On May 23rd, 2023, there will be a panel discussion on Scandinavian furniture design, exploring the cultural, material, and industrial context that has given rise to this design movement. The discussion will also delve into the complexity and nuance of the Nordic region's design identity, questioning the mainstream idea of Scandinavian design and what it misses out on. The panel will be chaired by Oli Stratford, the Editor of Disegno, and will feature three prominent experts in the field: Jonas Pettersson, Co-Founder of Form Us with Love, Marie-Louise Høstbo, Head of Design at Fritz Hansen, and Dr Sofia Singler from Cambridge University and the Alvar Aalto 2023 Steering Group. Attendees can expect a thought-provoking conversation on the origins and evolution of Scandinavian furniture design, as well as its broader cultural significance.
PANTONE: The Art of Living – Colour Trends for Home and Interiors 2024
On 24th May 2023, the concept of "lifestyle" and how we live our lives has taken on a new meaning in recent times, and the PANTONEVIEW home + interiors color trend forecast for 2024 aims to explore this new world in depth. The forecast delves into a world where we are increasingly attuned to how our homes and surroundings make us feel, and our emotional connection to objects, whether they are old or new. This is a world where we express our values, cherish the ordinary and embrace our creative spirit. Carola Seybold and Jane Boddy, experts from PANTONE, will share their insights and expertise in this area, providing attendees with a glimpse into the future of home and interior design trends.
SLEEPER PRESENTS: The Future of Wellness in Hotels
On 24th May 2023, Since the pandemic, wellness travel has emerged as one of the fastest-growing sectors in the hospitality industry. Hotel groups have responded to this trend by expanding their offerings to include cognitive health scans alongside massages, as well as introducing recovery rooms that provide a new meaning to rest and relaxation. So, what's next for wellness in the hospitality industry? This topic will be discussed at Clerkenwell Design Week, where a panel of experts will share their insights on the matter. The discussion will be chaired by Ben Thomas, the Editor of Sleeper, and will feature Handley Amos, Co-Founder of Pillar Wellbeing, Inge Theron, Creative Director of Spa & Wellness at Maybourne Hotel Group, and Alex Reed, Design Director at AvroKo. Attendees can expect an enlightening conversation on the future of wellness in the hospitality industry, including the latest trends and innovations that are set to transform the sector in the coming years.
2023 exhibition venues
Design Fields – home to international furniture and interiors brands; 

Contract – home to commercial interiors; 

Light – home to international lighting brands; 

Project – home to workplace furniture and solutions; 

Elements – home to architectural hardware and finishes; 

British Collection – home to the best of British interiors brands; 

Detail – home to luxury interiors; 

Platform – home to emerging design talent; 

Old Sessions House – home to brand pop-ups and activations, and also the festival hub offering CDW visitors free access between 23 – 25 May;
Ceramics of Italy – home to Italian tile brands; 

(NEW) Catapult – home to contemporary design for office, hospitality and retail. 

Visiting information
Visitors can register for their FREE festival passes via clerkenwelldesignweek.com.
All visitors require a visitor badge to access the exhibition venues and showroom events.
Exhibition venues are open 10:00 – 18:00 on Tuesday, 10:00 – 21:00 on Wednesday, and 10:00 – 17:00 on Thursday. Showroom opening hours vary. 

Closest underground stations: Farringdon and Barbican 

Bus routes: 19, 341, 38, N19, N38, N41, 55, 48