In lieu of the ongoing conflict in Ukraine UNESCO has come forward to provide financial aid to artists across the country by an affiliation with the Ukrainian NGO Museum of Contemporary Art (MOCA). This program will revitalise art and culture.
It becomes important to uphold culture especially one like art as all activity has been brought to an abrupt stop. This will not just build resilience but also bring about a sense of community in people. While in times of war it's not just the people that are threatened but also their cultural diversity.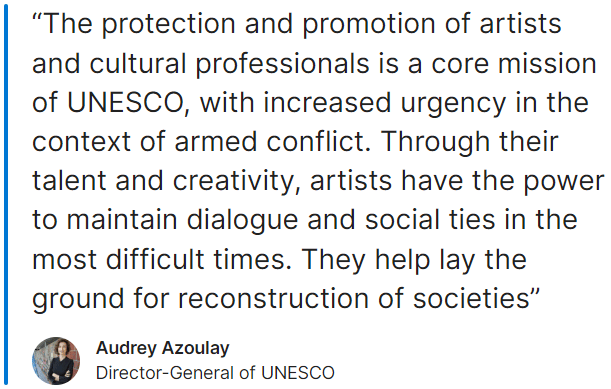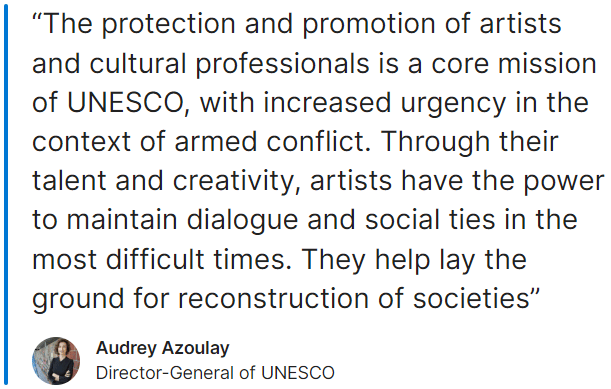 The program aims at "supporting the continuation of artistic creation and access to cultural life in Ukraine". The (MOCA) is the lead institution of the Ukraine Emergency Art Fund (along with Zaborona media, The Naked Room and Mystetskyi Arsenal museum complex).
UNESCO is equipped with $100,000 to provide grants to artists and creatives to produce work which will build the society in the face of trauma.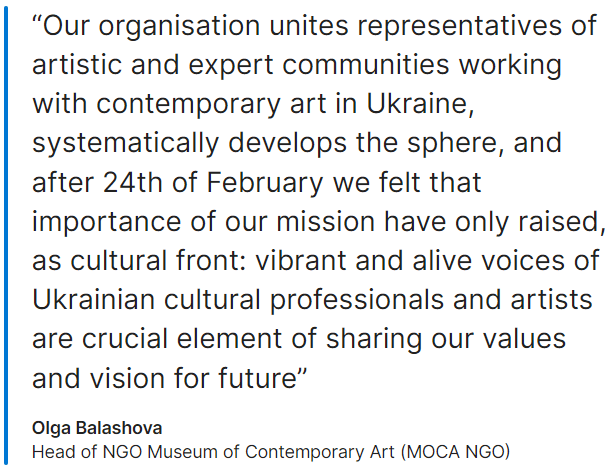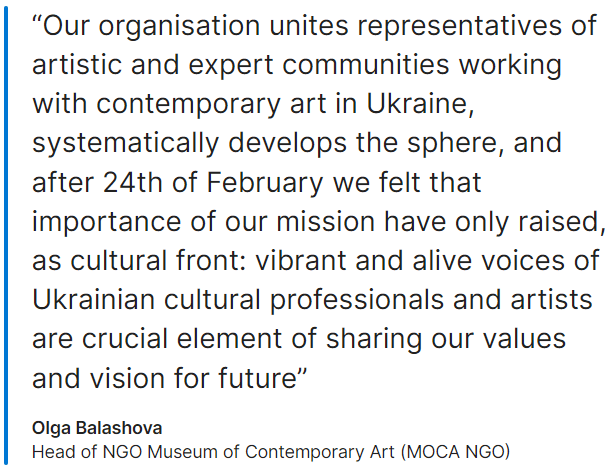 The programme is also supported by UNESCO Heritage Emergency Fund and other organisations like Artists at Risk (AR)/ Perpetuum Mobile, PEN America's Artists at Risk Connection, Freemuse, Prince Claus Fund, the PAUSE programme and ICORN.
UNESCO has deployed a number of emergency measures since the beginning of the war to support artists of various calibre and safeguard tangible and intangible art, museums, cultural heritage and cultural property. Programs of this nature will not just promote art but aid in cultural rehab and rebuilding of civilization in war-stricken societies.