Located between Benaulim beach and Madgaon, in a quaint street is Goa Chitra Museum an ethnography museum with more than 4,000 objects such as woodwork, metalwork, weapons, furniture, religious Goa artifacts and other memorabilia all displaying the traditional Goan way of life and culture basically by focusing on Goas Portuguese colonial past. The museum was established by Victor Huge Gomez, an artist and restorer by profession, as a tribute to his Portuguese ancestors in a bid to preserve traditional items and memorabilia from the state.
Victor Hugo Gomes as a child noticed the slow extinction of traditional objects – from farming tools to kitchen utensils to altarpieces – so the concept of this ethnographic museum was born with cast-off objects collected from across the state over a 20 year period. The structure of the museum beautifully designed, is a blend of modern technologies with traditional materials like wood, stone, doors, windows, pillars and railings salvaged from more than 300 traditional houses which were being demolished.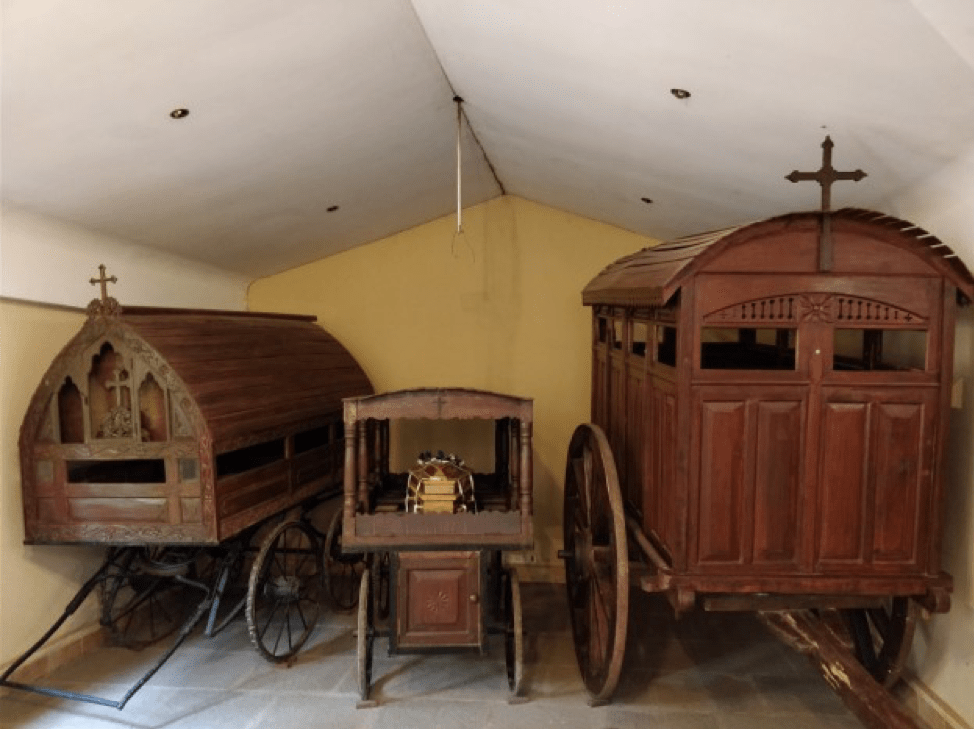 Goa chitra is divided into zones like reception; the various rooms of the Goa Chitra museum are filled with aesthetically arranged artifacts from the pre-electricity Goa; representing people's lifestyles, their indigenous methods, craftsmanship, art and folklore by fine collection of artifacts like local pottery, farming tools, musical instruments, ancient carts and palanquins from different points of the past. These artifacts are supplemented by documented information collected by interviewing the community elders, and stuff used in day-to-day life of an agrarian society.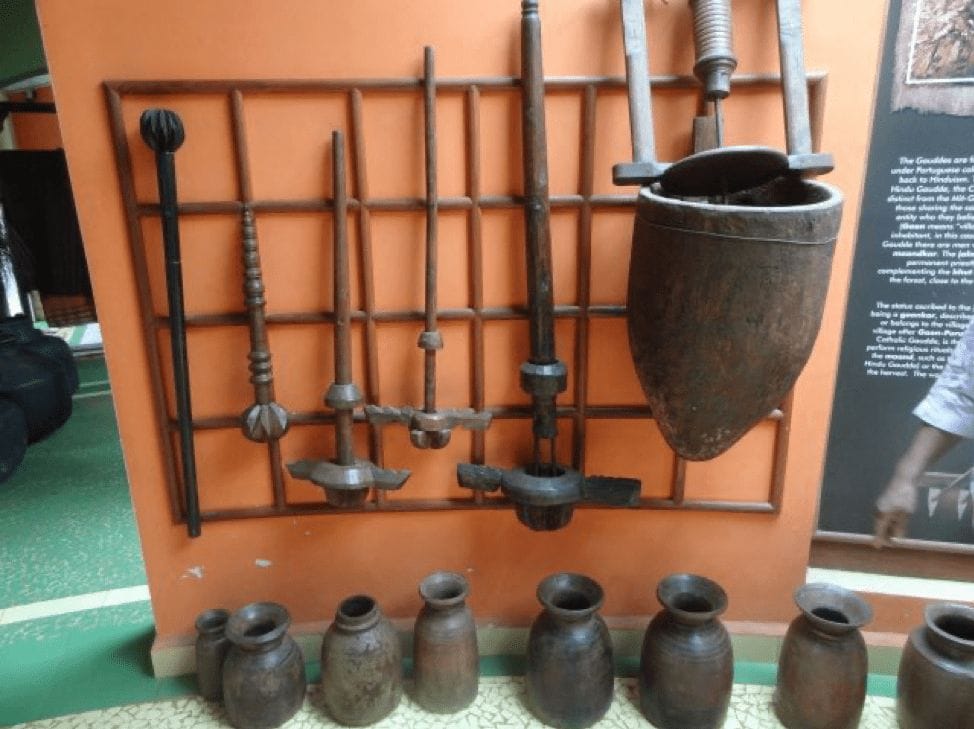 A zone called 'Roots' which demonstrates organic farming; showcase traditional farming implements, various crops and vegetables cultivated along the Western Ghats of India, composting methods and other ancient tools of trade. A must visit zone is 'art gallery' for showcasing works of local artists and artisans; 'Tulsi' a recreational area is designed at 2 levels with indoor and outdoor seating, an open kitchen and a juice counter, there is also a performance area an extension of Tulsi, designed as a an amphitheatre.
'Angann' or central courtyard is an open space, swept with cow dung and used for year-round workshops, events recreation, traditional performances and craft workshops related to museology, anthropology, ethnography, archeology, art, history and culture being conducted to share the wisdom from the past with the younger generation to glimpse into the wisdom of the past.
The residential quarters or the farmhouse for visiting scholars, artists, historians, writers etc overlook the Angann. Opposite the main recreational block is 'Natural Elements' Health and Organic Shop: an air-conditioned shop for fresh vegetables from the farm designed with traditional material and has a typical facade of a Goan house.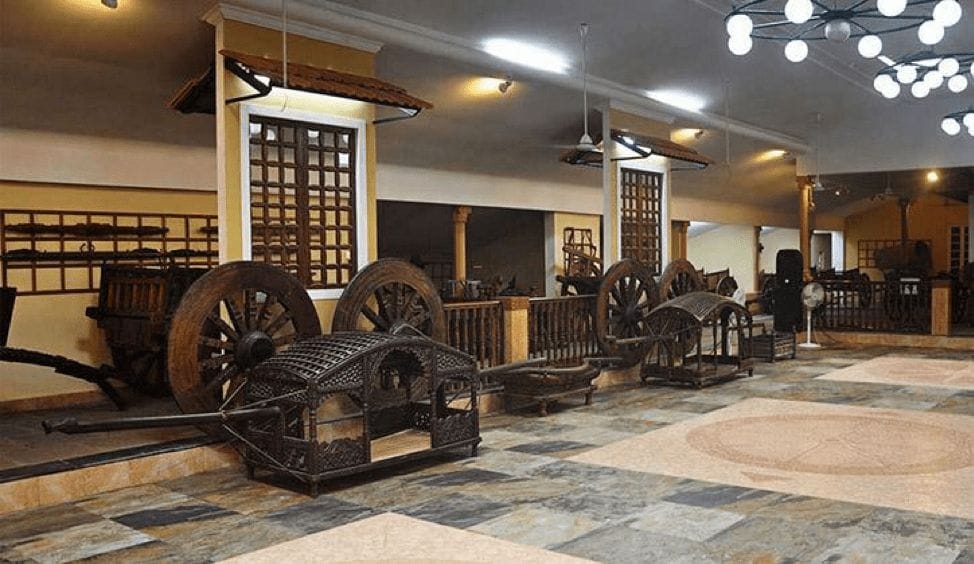 At the very entrance, mark the collection of Christian prayer items along with Hindu prayer items – in all showcasing peaceful co-existence of two communities in the state.
The Archaeological Survey of India has titled it as the topmost contemporary museum in India and a must visit to know more about Goa and its unique culture.
Working days and Timings: Open on all days except Mondays, between 9.00 a.m and 6.00 p.m.
Entrance Fees: There are group discounts on prior bookings. Adults are charged Rs. 100/-, School children- Rs. 30/- and College Students- Rs. 50/-.
Juice extraction equipment at Goa Chitra museum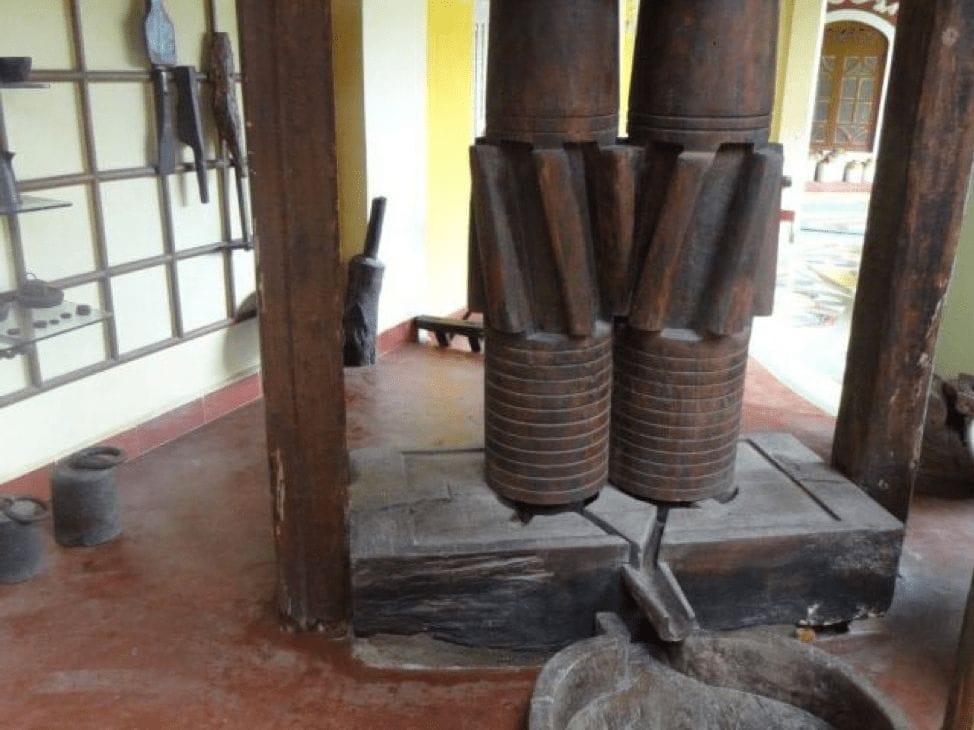 Cashew Feni making utensils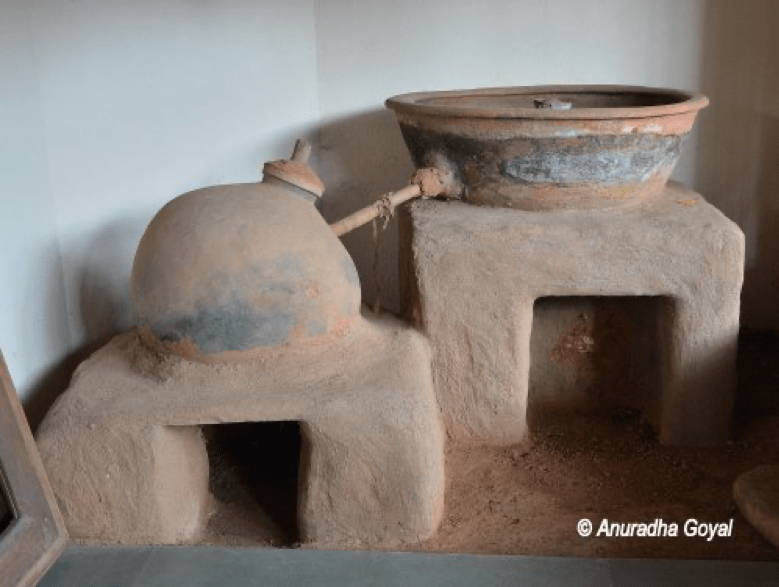 Weights and Measures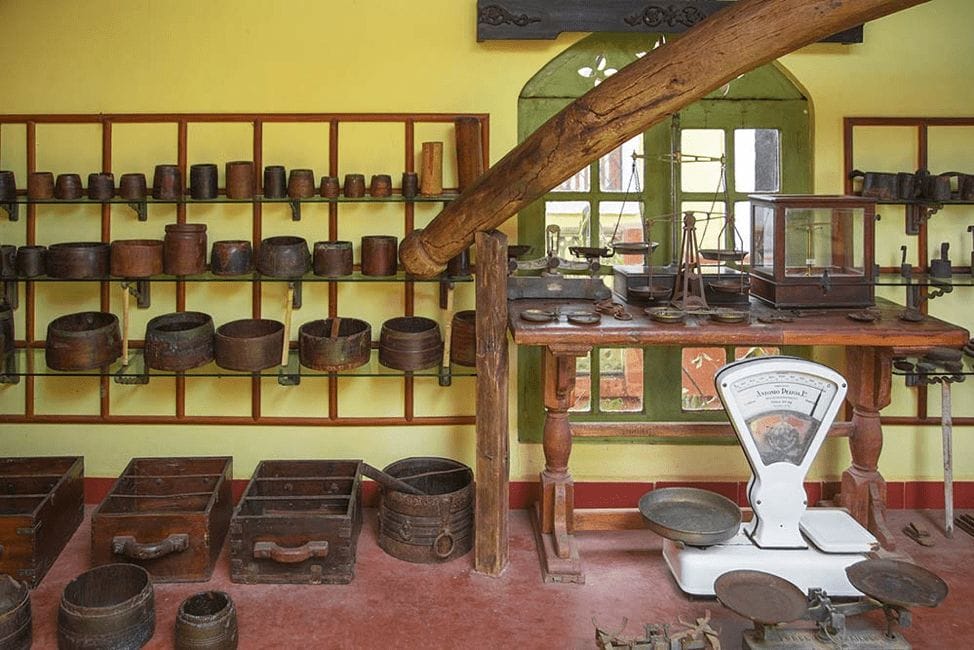 Traditional Farming Equipment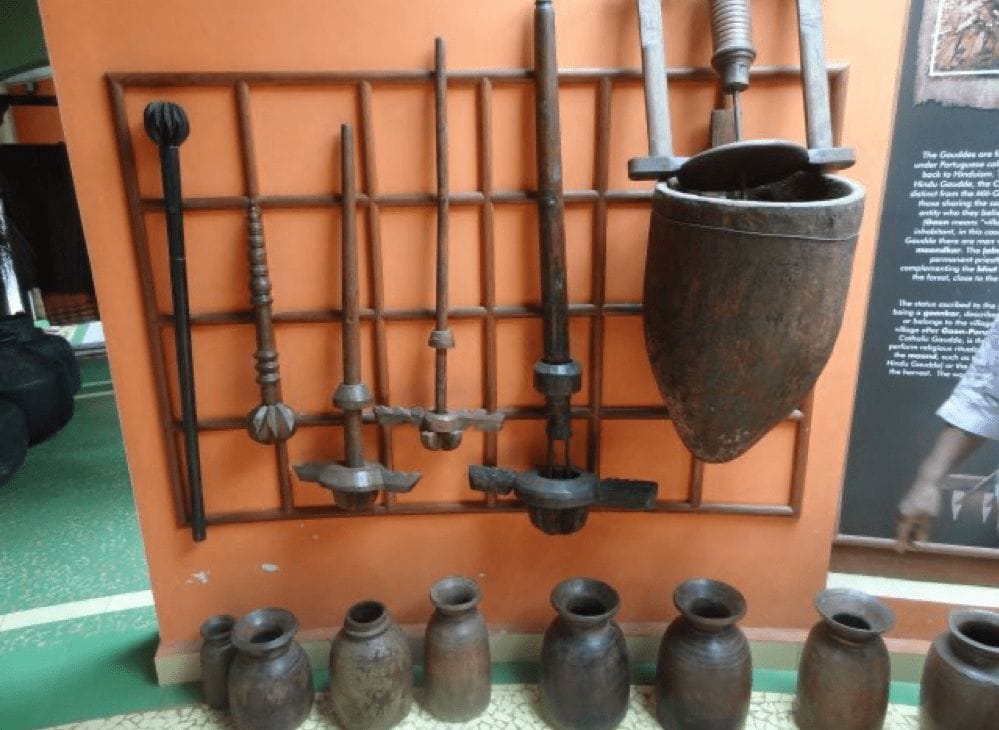 Carvings of women doing daily chores on a wooden chair
Images Credit to Respective Owners