How good it feels to be in and around nature synching with the environment. However, in between our busy lives and moving on the axis of our jobs, we forget to sync with our inner selves. The spaces that reflect solitude have become more tangible to us. To pause the revolution on our monotonous axis, somewhere in Traelvikosen in Norway, the Snøhetta team designed a unique resting space and tidal installation for one to wander around.
The Norwegian Public Roads Administration, aimed for a distinctive element that could adhere to the uniqueness of the project. The project has been illustrated under the program of Norwegian Scenic Routes in which they've established a series of experiences for road travelers. It has been one of the finest of the eleven new architectural projects that are opened under the Norwegian Scenic Route initiative. In between the routes that transcend the terrain through its unique natural qualities which include mountains and waterfalls along with coasts and fjord. These spectacular views adorn the essence of the journey.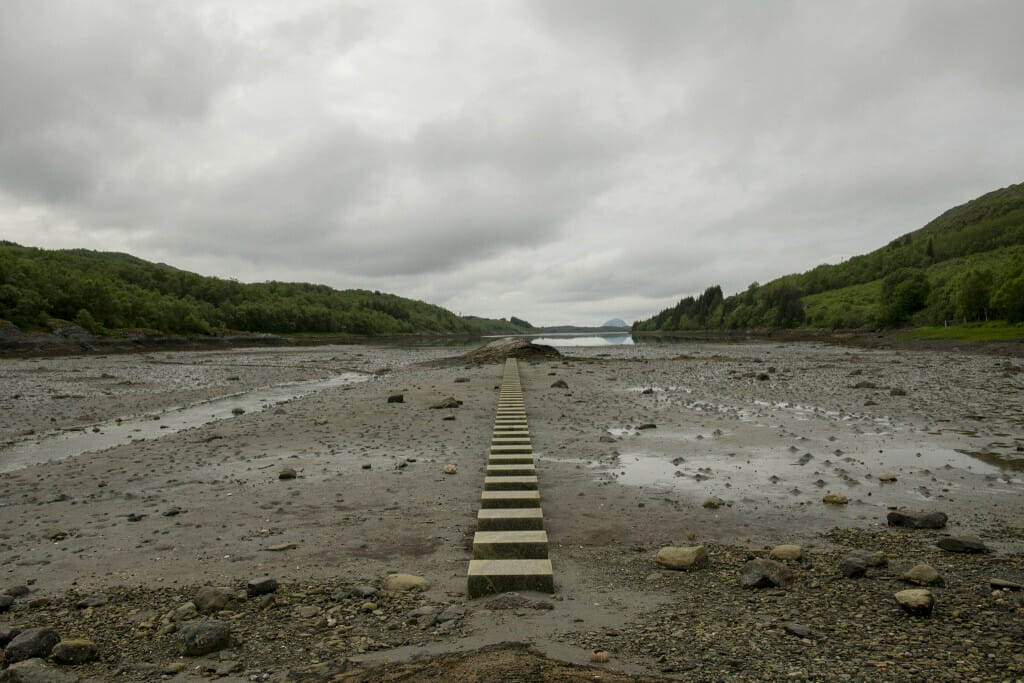 55 stepping stones placed in the water towards a horizontal path, contrast the textures of the surrounding vista. Breathing in the lapse of nature, the installation in Traelvikosen blends in with nature. Amidst the sandy sea bottom, every step is adjoined with a new view of mountain Torghatten that moves in the direction of islets. In between the changing panorama of tidal eclipse the installation is fully visible on low tides and submerges completely on high tides. The sandy textures of Traelvikosen embody beautiful elements of nature exploring the core of earth's geography. The picturesque changes throughout the day sync with the timeframe of the seasons.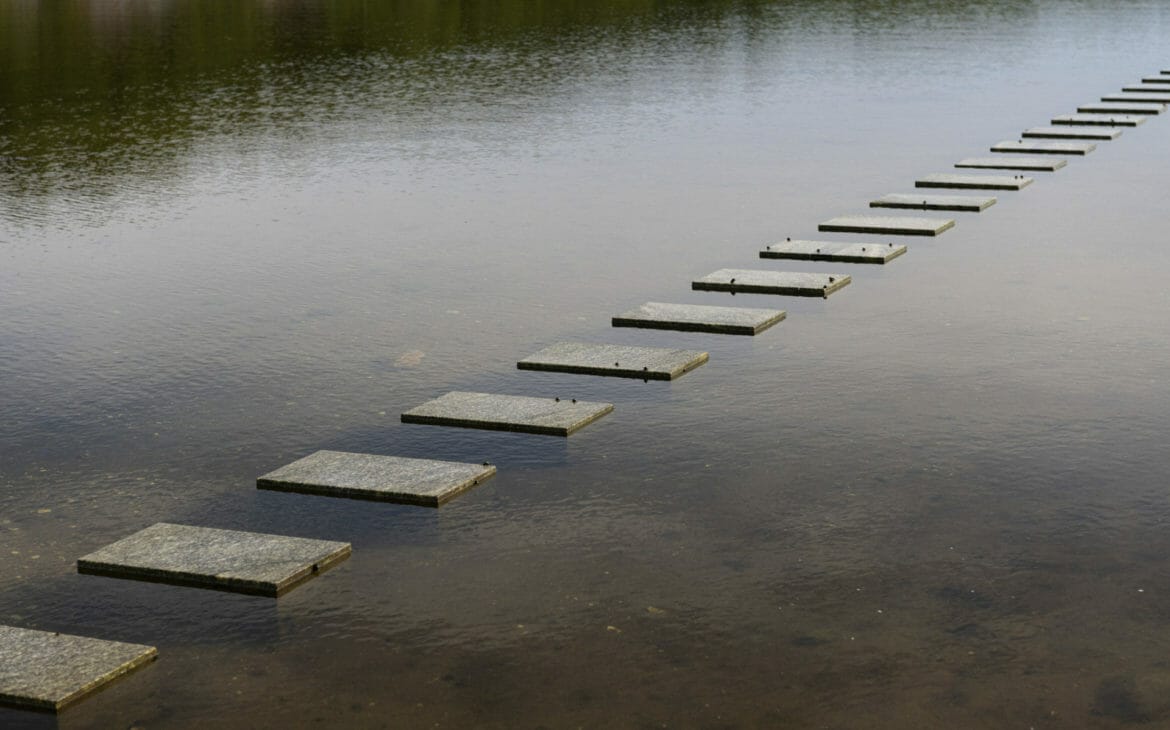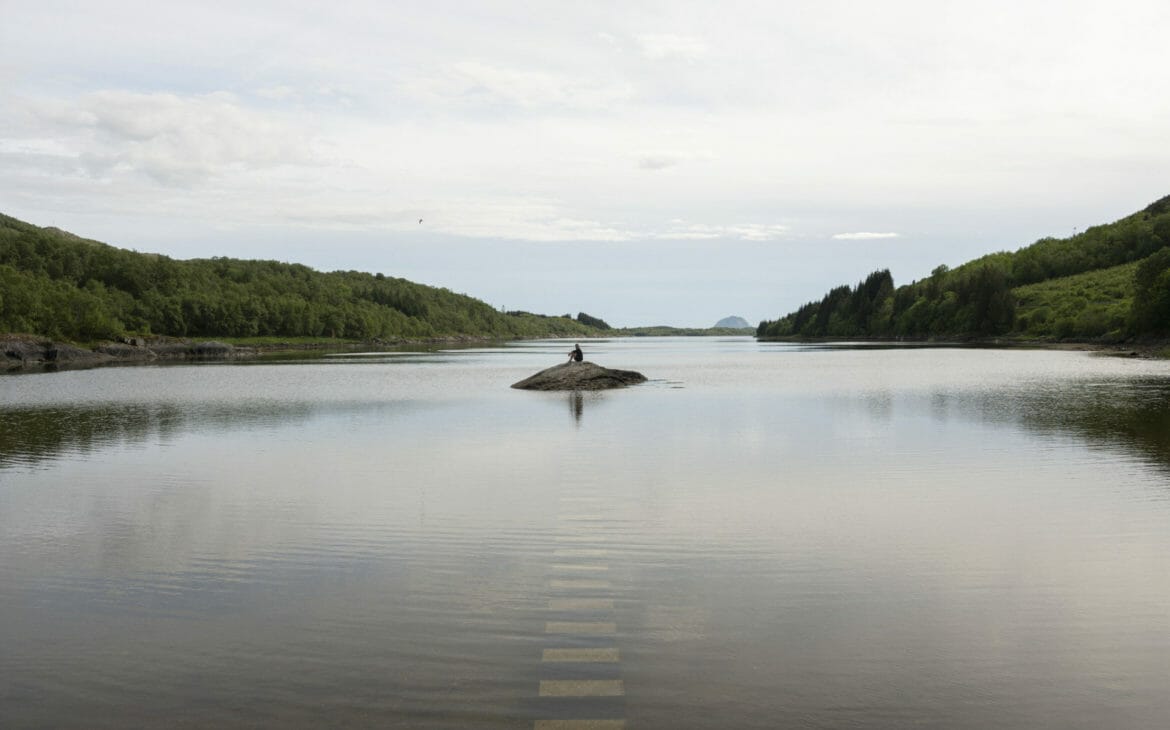 Adjacent to a river estuary Traelvikosen is located in the inner part of a fjord arm in the north of a small city Bronnoysund. In December 2018, the design team explored the rich geology that had grassy boulders and a variety of species that lies under the natural textures. The focal point was to experience nature in a designed manner which facilitates other amenities like the resting and the parking area.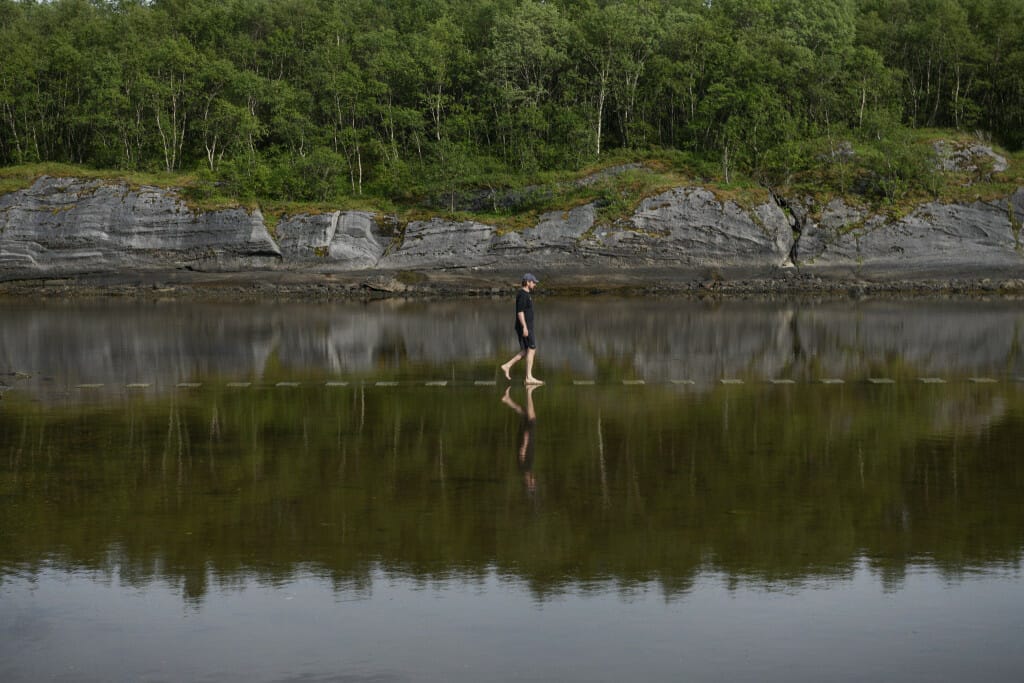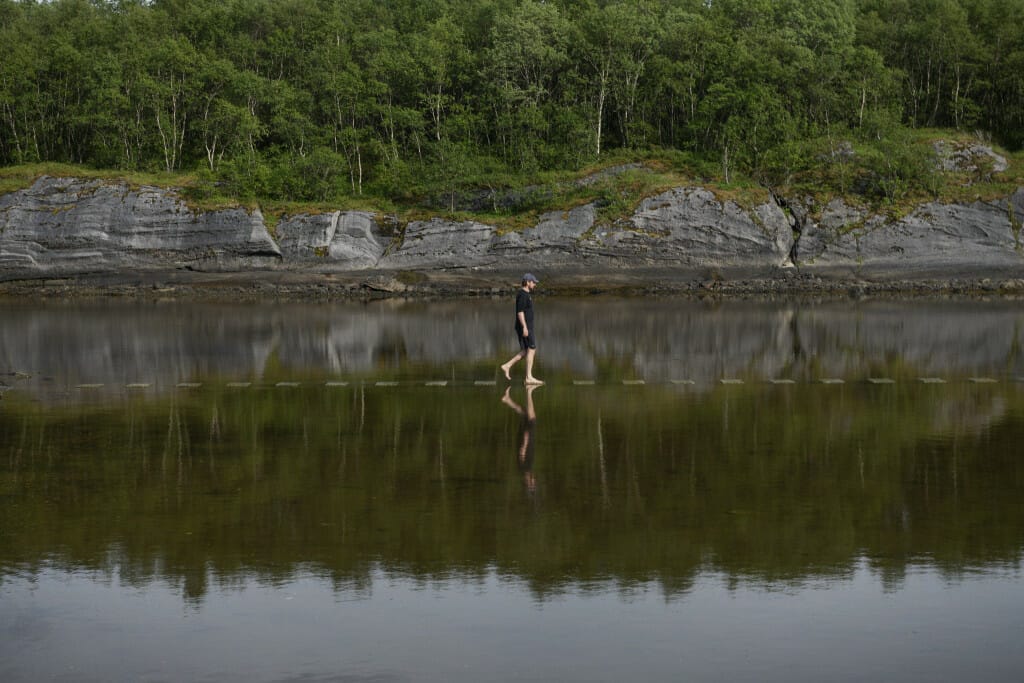 The gap between the design ideology and nature through a tidal installation was filled by rigorous efforts and experiments. The conclusion not to cast the foundation but to use a crushed stone came through testing carried out for a year that included four stones including the execution that allowed a 4-hour working window throughout the day due to the altering tidal conditions.
Project Name: Traelvikosen Scenic Route
Location: Traelvikosen, Norway
Firm Name: Snøhetta
Image Credits: Snøhetta