Bathrooms have always been the space of bare minimal colors and materials. Post pandemic, creativity levels have reached peak which brought more inclusivity to every space of our house. From decks to bathrooms everything needs to be aesthetic and trendy. Moreover, the influencer trend has given a boom to set up our spaces and is tagged as "Instagramable space". In this trend of homegrown influencers and content creators, we had laid back the era of small sets for the shoots thus bringing a rise to making the residential spaces more aesthetic. This trend of rethinking our bathroom spaces has bloomed some of the most interesting bathroom concepts.
White Marble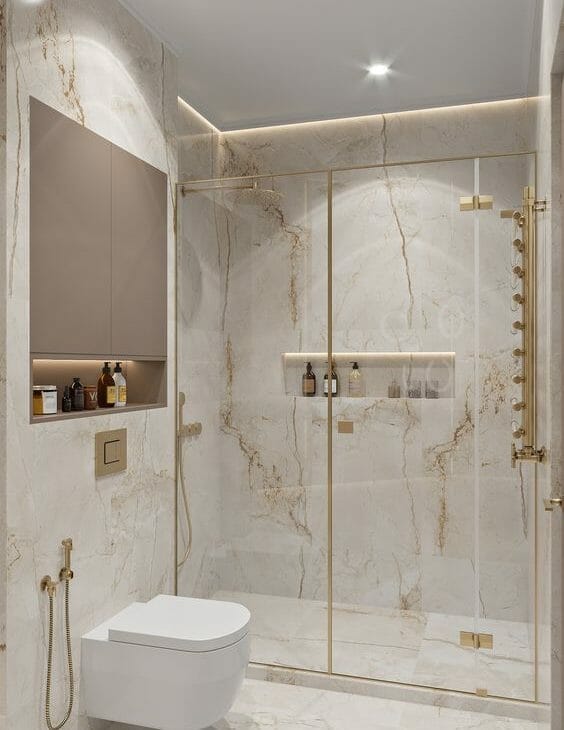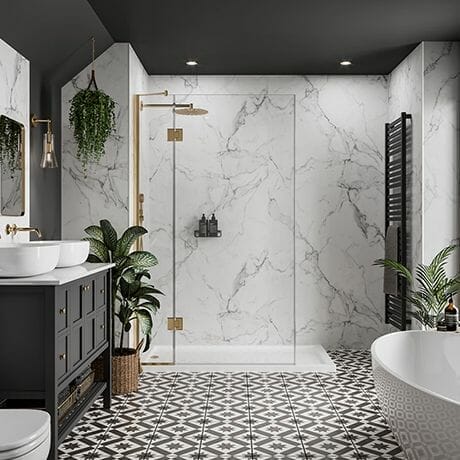 Paired with a black faucet or a funky colour, white marble shines with any of the given concepts. Far before the trend of Moroccan tiles laid its roots, white marble continues to be a material with legacy. Luxurious bathrooms or simple basin platforms, white marble creates a style statement in whichever form it is laid.
Italian marble
Laying its contemporary roots from classic white marble, Italian marble in the shades of grey and dark beige are one of the most favourite materials for the bathroom. Conceptualized with a black faucet or a classic glossy metallic finish faucet along with white sanitary ware. These Italian marbles are a perfect combination with various shades making our bathrooms more exuberant.
Terrazzo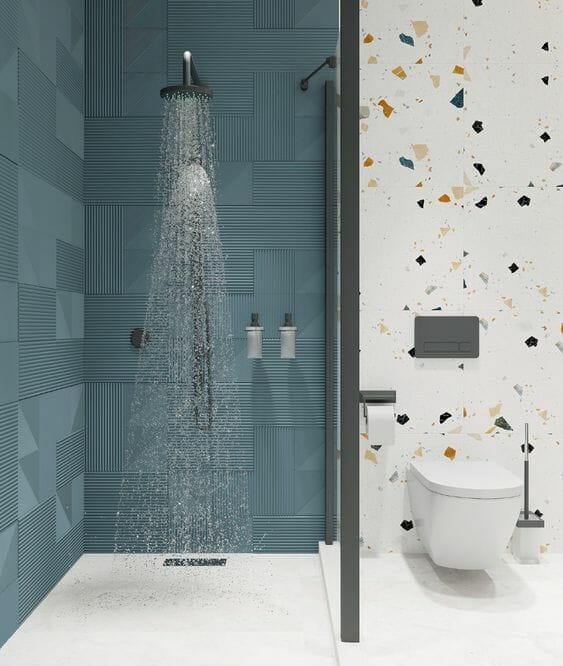 Bringing back the retro terrazzo with a funky twist is what the recent terrazzo trends says that has been evoked with technology. Taking the technology a step ahead, Terrazzo is one such material that has brought a massive change to the old and monotonous bathroom. Adding quirkiness to the space, Terrazzo stones are available with different base colors like white, grey and black with a provided scope of pairing with colorful paints.
Herringbone Tiling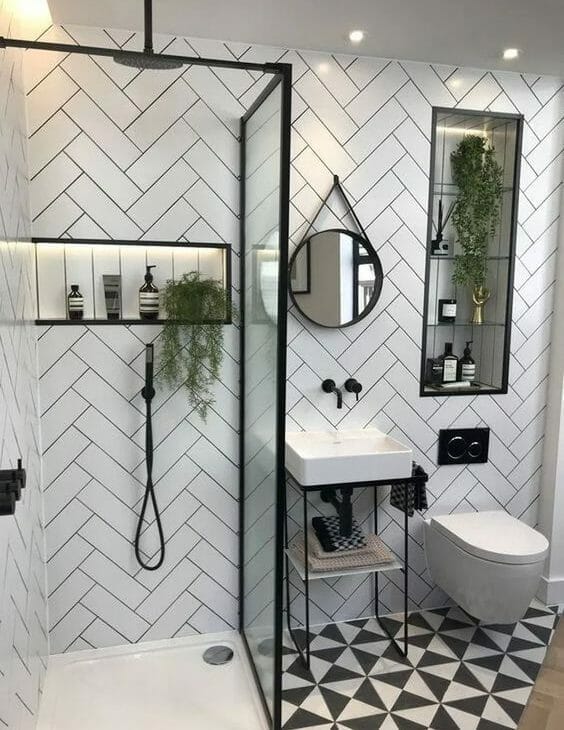 These small rectangular tiles stacked in an inclined manner creates a pattern that is called 'Herringbone pattern'. This inclined stacking has been loved by people worldwide as it adds quirkiness to the bathrooms. They are mostly available in pastel shades and later on combined with whites and grey. A classic combination includes brass fixtures along with the colors tiles. This combination has been one of the top most trends in bathroom as well as kitchen.
Black Bathrooms
All black bathrooms have become a bold statement of sheer style and elegance. Accompanied with wooden textures or dark grey marbles, Black bathroom is the trendiest thing on the internet. With an inclusivity of black sanitary ware and faucets, an all black bathroom creates a style statement.
With most of the people working from their residential spaces, the dominating trends of monotonous bathrooms has been laid to the backseat to thrive, a style statement striking boldness. A classic chandelier or a backlit curved mirror adds elegance to the space.