Thirupurasundari Sevvel, the founder of Studio Conclave and the founder of a social initiative "Nam Veedu Nam Oor Nam Kadhai", has a unique perspective on the art of construction. She believes that while the aesthetic is important, it should have a friendly relation with the environment and time.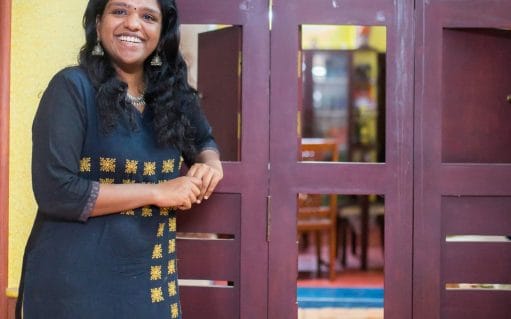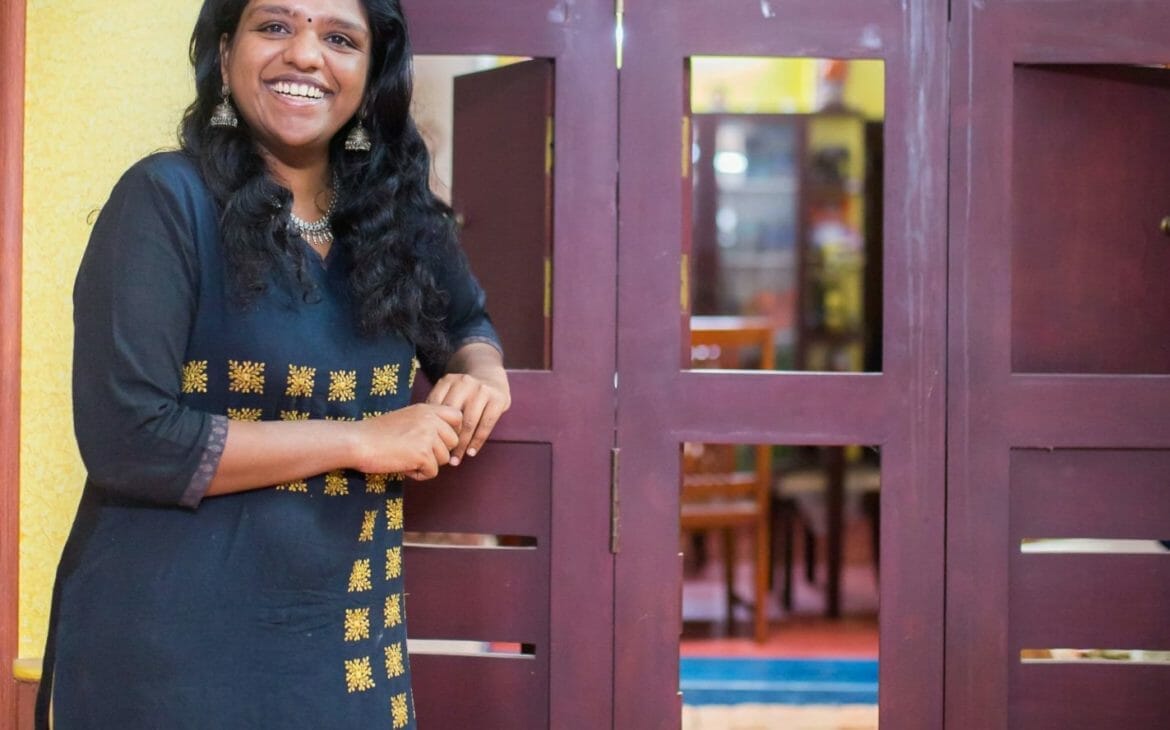 After receiving her architecture degree from SRM University in Chennai, Sundari had the chance to study at Birmingham City University. Speaking about it, she says, "It was when I got there that I found out Laurie Baker, a renowned architect known for his use of traditional methods and materials in modern designs, had also studied there. It was a very happy moment for me."
"Artisans before art" is her motto, and she has dedicated Conclave to bringing traditional materials like red oxide flooring and techniques back into the spotlight as well as honouring artisans for their work. For this, she has been working on oxide flooring and lime plastering.
Floors are made with time-honoured traditions that don't require any chemicals or harmful ingredients to achieve a beautiful finish. It makes us wonder about the skills of the people in the past.
1. Aesthetic:
The design possibilities are endless, but with the use of stencils and spray paints on a concrete base, one can achieve beautiful patterns and motifs. Sundari explains that the oxide flooring is seamless, so there are no joints where dirt and other particles can accumulate. It is also easier to clean, and it looks more attractive than traditional tile flooring.
2. Environmental:
Oxide, which is a combination of cement, lime, quartz sand and oxide pigments, gives a mottled effect on floors and is quite durable too. It can withstand a wide range of climatic conditions and is suited to the geography of India. The use of oxide as flooring is advantageous, in that it lends itself to being a native technique, which makes it able to breathe, unlike other flooring options which can hurt your feet. Oxide's sheen improves with age.