Ar. Pablo Luna, the founder of Pablo Luna Studio believes in the idea to combine architectural values with environmental concern, using varied natural materials in his project.
The recent project completed is located in the town of Ubud, at the heart of the island of Bali, Indonesia. Called The Treehouse, it is surrounded by jungle to the sides and rice terraces in the front. Stands five meters above the ground; the suite of the boutique hotel has 8-meter long bamboo pillars with 14-centimeter diameter.
The ceiling of the hotel is made of bamboo splits of 3-centimeter wide x 2.5-centimeter thick x 4 meters long, which creates a grid shell that derives its strength from its double curvature. Showcasing the relationship between space and nature, its overall shape shows the integration of architecture and the environment.
The building highlights the wall-less space that keeps indoors and outdoors as one unity. Bamboo flooring is used on the flooring to give smooth transitions into a wooden terrace. Toilets cave and Shower are designed which is inspired by the jungle. Every corner of this hotel is meant to be experienced from the architecture and connecting with nature.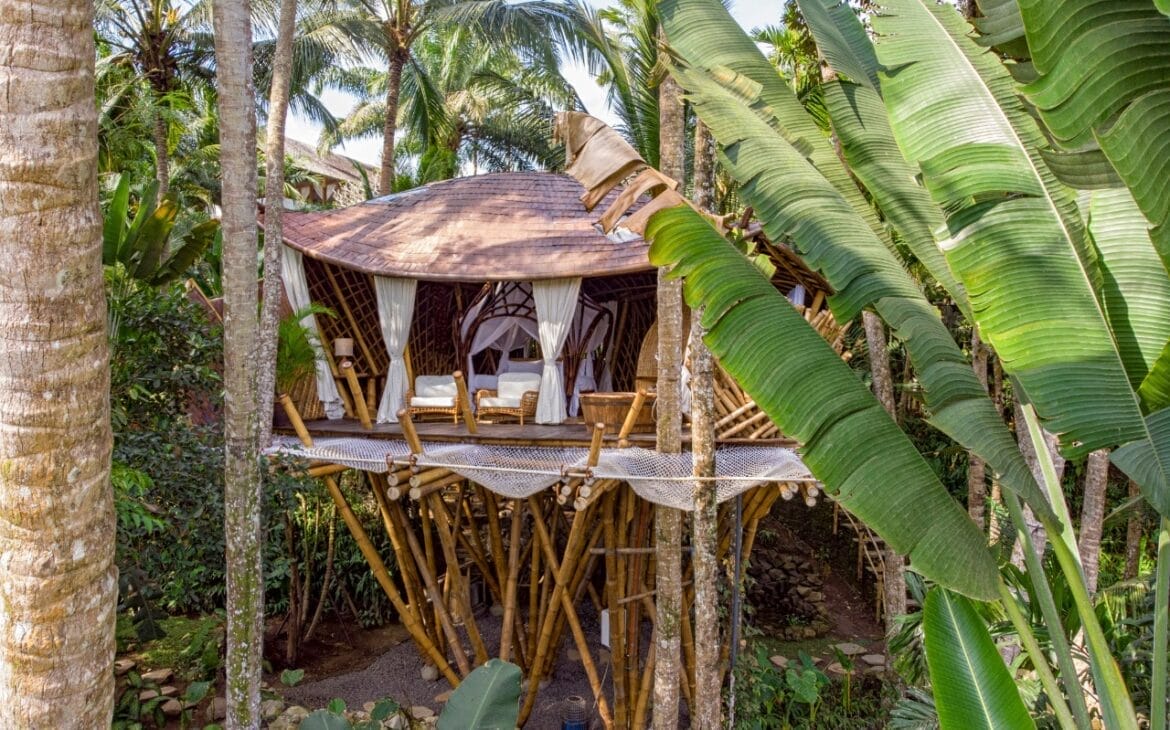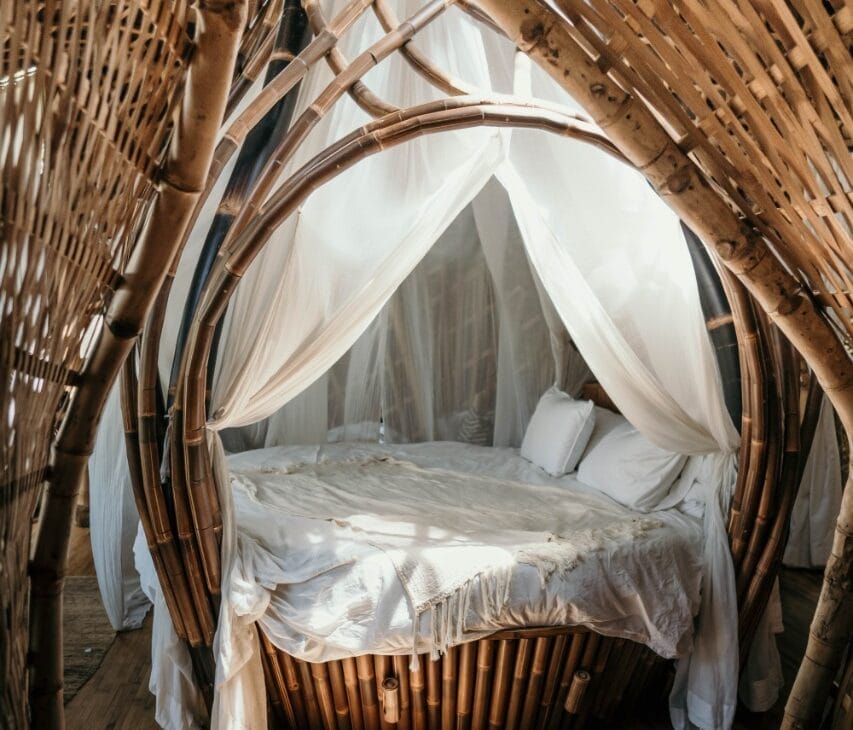 Fact File:
Project Name: Tree House
Architecture Firm: Pablo Luna Studio
Location: Ubud, Bali, Indonesia.
Photo credits: Matias Allende
Design Team: Walker Zabriskie