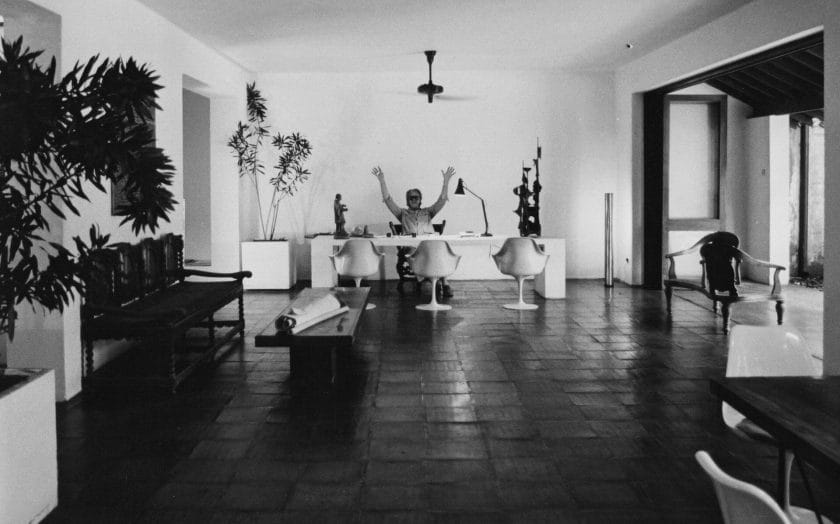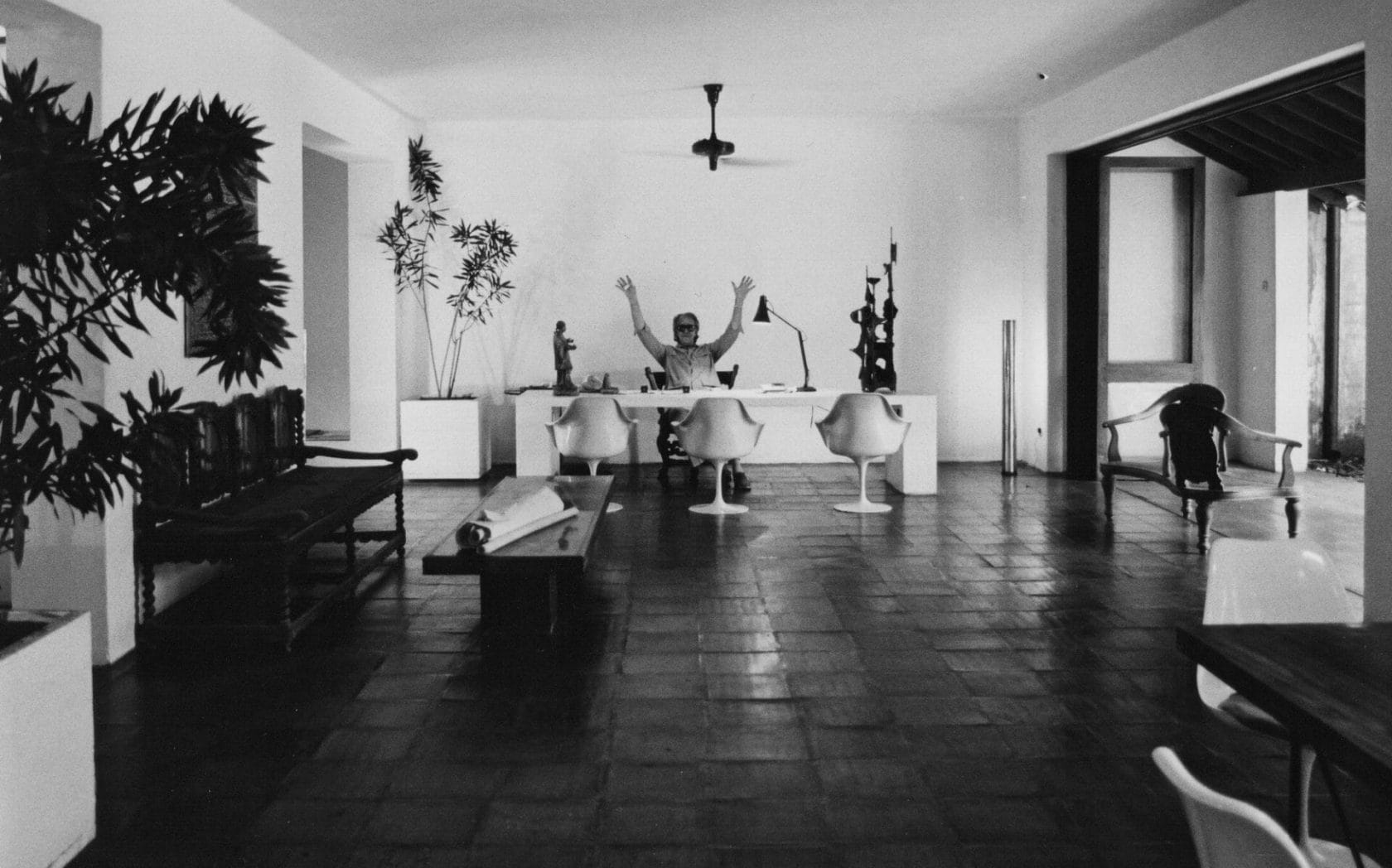 Bawa began his career in the legal profession after studying at St. Catharine's College, Cambridge, but left to travel the world following the death of his mother. Which eventually brought him into the world of designing buildings and spaces.
Bawa's buildings were modernist, but his later designs were inspired by traditional Balinese architecture. HIs ideas continued over a variety of projects, especially those for hotels, which he created using a style that was specific to each location.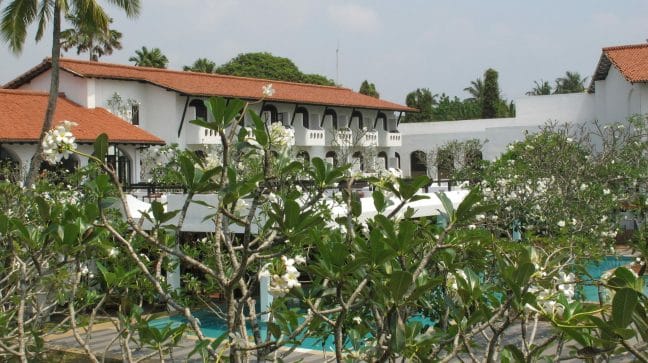 South Indian architecture is being redefined with the influence of Bawa and his contemporary architectural approach_ "Architecture cannot be explained, but must be experienced."
Influence of spatial design:
His designs focus on the relationship between interior and exterior space, connecting them with long corridors or verandas that create a continuous flow of space and merge the indoors with the outdoors.
In recent times, the idea of bringing air and sun into a building by creating large open windows and cut out spaces has become a must-have addition to many architectural projects.
"If you're a tropical modern architecture enthusiast, there are lots of things to learn, especially the way he approaches the property and designs. Most important is the landscape and the plants he has used, which are low maintenance and compliment his design language." Says Ar. Jyothi from Studio Jyothi, Kochi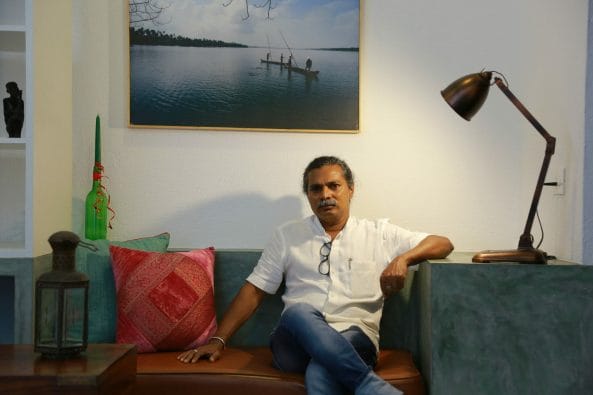 The results are buildings that feel more spacious, with more natural light. Many farmhouses in the south Indian region feature well-ventilated patios that are ideal for summer afternoons.
Creating an open floor plan with unobstructed views from all sides of your home. This will allow more light in, so your home feels more spacious. This spatial approach was initiated by Bawa.
Material pallet selection:
Bawa is a well-known architect who is very particular about materials used in any building he designs. He always chooses materials that are soothing to the eyes and that help keep the place cool even in the tropical climate.
"I really have followed the floor finishes that he has used (oxide and cement ), joinery and ventilation designs, the local skill involved in the project, color schemes for joineries, artifacts display options, niches and its different variations, light pockets" Adds Ar. Jyothi from Studio Jyothi, Kochi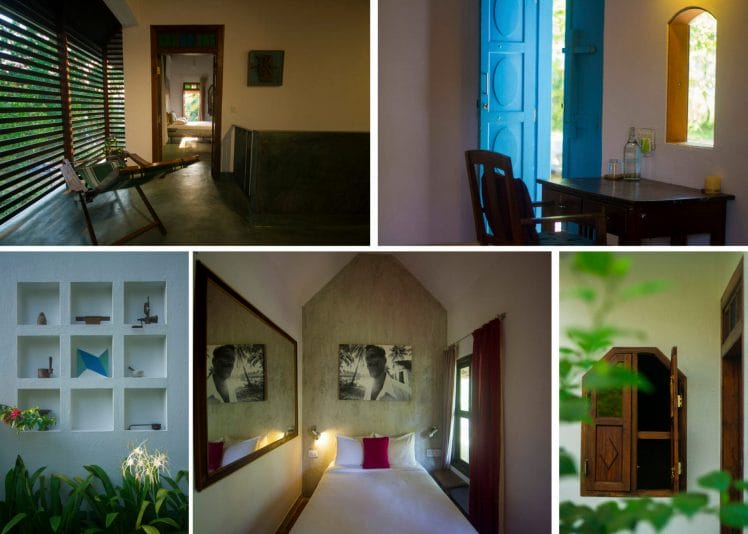 Materials like tiled roofs, simple white or stone clad walls, and red oxide flooring are his favorites. Bawa's work is known as modernist, which means it is not very experimental but still makes a statement about the way of life in tropical areas.
Statement Pillars:
The pillars are not only a supportive element to the structure, but also he has made them look unique by choosing pillar modules from the temple architecture.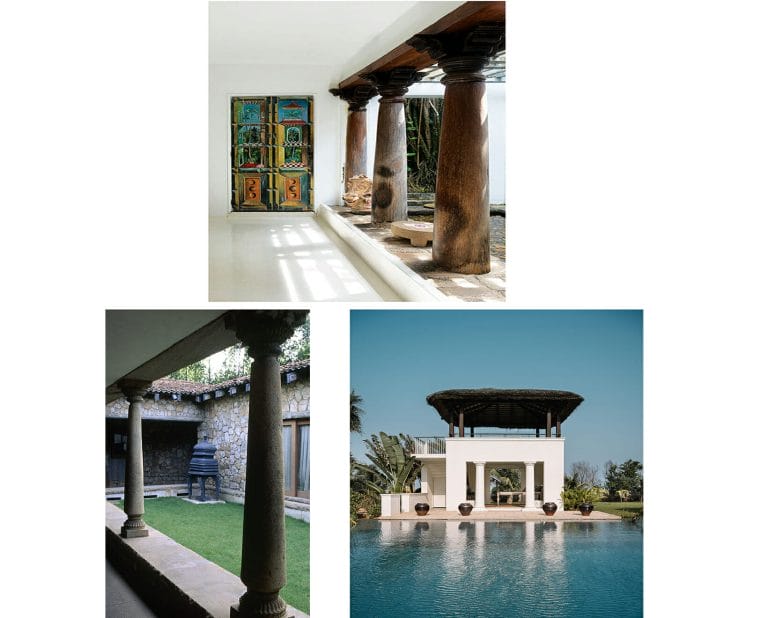 These pillar modules are being used as a statement element to the elevation. The idea is to convert the existing pillars into decorative elements.
Tropical Roofs:
The tropical roof has a slope that allows for adequate water drainage. The entire roof is supported by a series of pillars which creates a vibrant network of pathways filled with tropical greenery.
"Bawa's spirit is one where he is not constrained by a conventional approach to architecture and this can be clearly seen in his house in which the rooms go right up to the boundary and are lit and ventilated by a series of interesting courtyards.
Despite the narrow nature of the site his mastery of handling circulation and sequencing the spaces stands out." Says Ar. Dean D'Cruz from Mozaic, Goa..
By utilizing this style, the architect was able to create a building that felt luxurious, yet natural and inviting. The openness of the building increased the feeling that you were part of nature, not just an observer.
"Mathew Abraham's house in Olaulim, in this project we have been inspired by Bawa's approach to transparency and a response in the roofs to the tropical climate that he also worked in." adds Ar. Dean D'Cruz from Mozaic, Goa.

The most striking architectural feature that had attracted the architects of 2st century is the open central court containing a small garden. Known in India as "patio" — an open space surrounded by a covered colonnade or verandah.