Nirvana Mediaworks by SJK Architects, a company that sets the standard for innovation in the film and television production industries, requires a workspace that is equally innovative. The architectural firm were able to accomplish this with a design that features glass walls and open spaces to foster communication between employees as they work on new advertisements.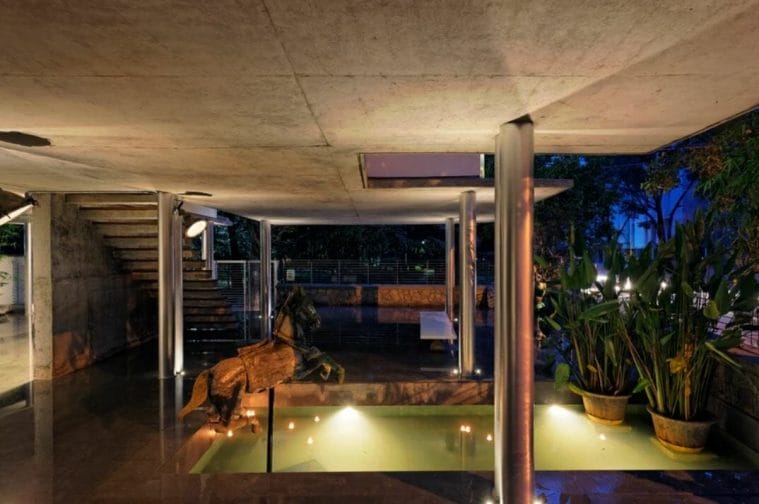 Shimul Javeri Kadri, an architect with 32 years of experience and the winner of IIA Awards for Excellence in Architecture 2015 and WAF Small Project of the year 2012, founded SJK Architects, which emphasizes the importance of building naturally and lightly in a context-sensitive manner. This is no easy task in India's dense metropolises where there is a scarcity of land, electricity, open space and water. Her firm produces designs that are ecologically sound and interactive for the nirvana media works.
The workspaces are flooded with natural light and sit next to the office's conference rooms. Designers were able to combine the two by using sliding doors, so employees can collaborate face-to-face or hold meetings in their respective offices without interrupting their coworkers' workflow.
The space also includes a pantry area where employees can relax and recharge while taking a break from their project. This creative office space is located at the heart of Bengaluru.
The Nirvana Building emerged from a small corner plot in the heart of the busy neighborhood of Indiranagar in Bengaluru. The design balances the need to be contextual within this unique urban context. For a commercial building of just 3000 square feet ground area, the design team were able to gain 8000 square feet of built-up area by optimizing space, site set-backs and allowable floor space index. Here, pulling apart the possibilities inherent in a commercial building despite the constraints of real estate.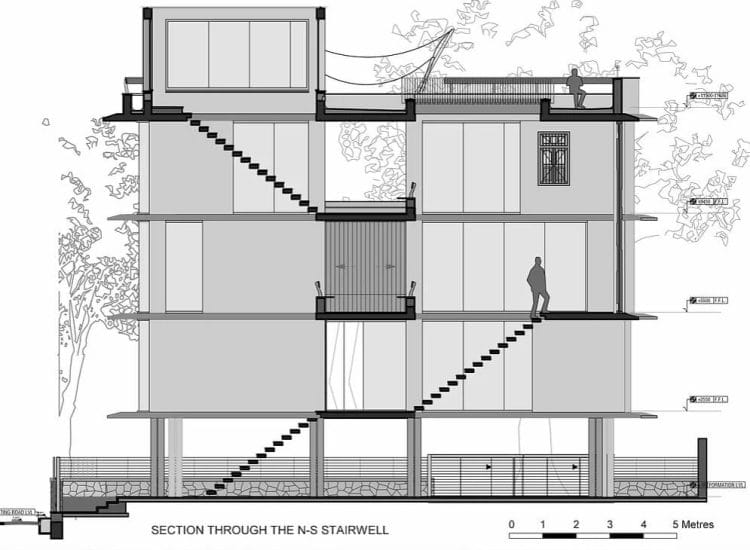 Despite the obvious challenges inherent in commercial real estate, the work of [architect] explores the possibilities inherent in a commercial building. By studying the site and taking advantage of the light and shadows throughout the day to bring more life into this commercial building, the architect successfully challenges the challenges inherent in commercial real estate.
Fact File:
Project name: Nirvana studio
Architects: SJK architects
Area: 8000 sq.ft
Picture Credits: SJK architects