Making use of both waste materials and local skills, Wallmakers creation, The Ledge, is a 2,000 square foot residence built this year in Peerumedu, India. Located at 3,000 feet above sea level in the state of Kerala, this singular residence was made largely of natural materials. 
The house is both spectacularly beautiful and ecologically sustainable, an ideal blend of artistry, ingenuity, and environmental responsibility. In order to successfully construct The Ledge, Daniel and his team needed to follow his philosophy of building with waste.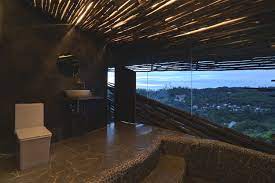 Anything that is produced and then discarded from its original function is waste, according to the architect. While the building and construction of a building produce a lot of scrap, this team believes they need to get past that demon by designing elements that can be recycled.
This guiding principle informed Daniel's entire design for 'The Ledge'. The entire frame was built using discarded wood from old furniture, while old window frames were repurposed for the windows themselves. Even the roof is made out of corrugated tin.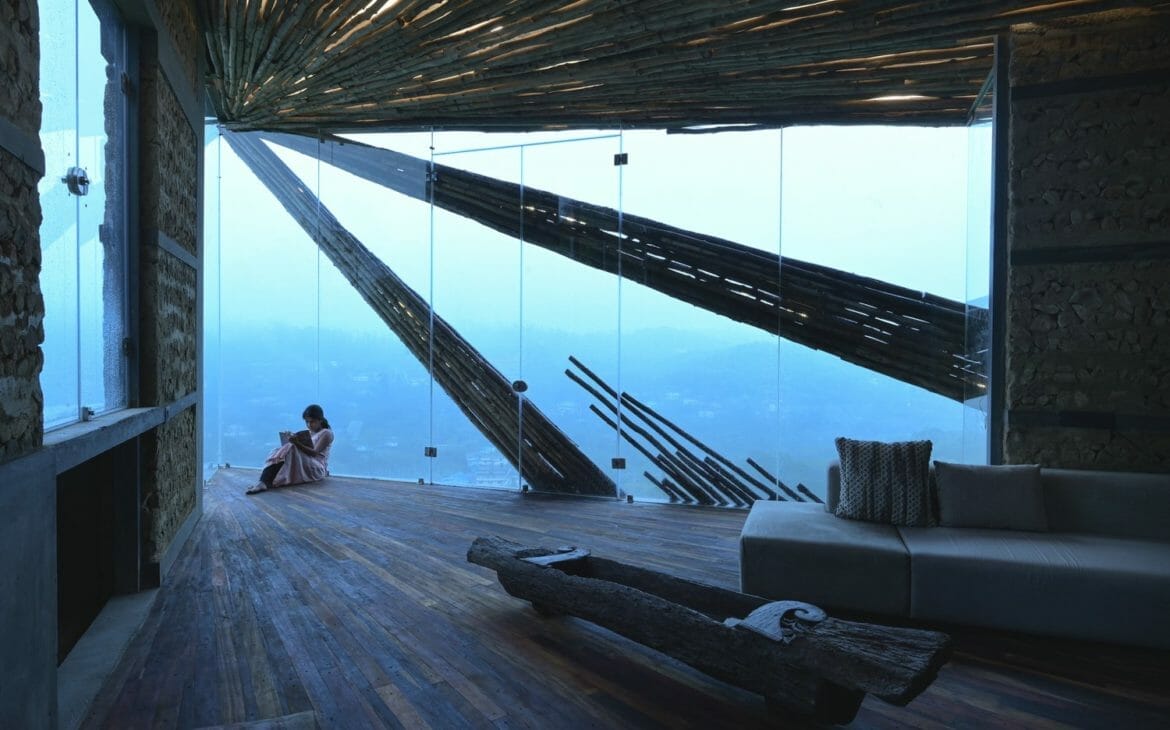 The Ledge is integrated into a mountainside, creating a virtual extension of the natural landscape. It represents an innovative approach to architecture that rethinks the traditional relationship between building and environment, with an emphasis on sustainability at every stage of development.
The roof and external walls are made out of treated Casuarina poles, which is a fast-growing tree whose wood is considered waste and typically used only for scaffolding and fencing.
The flooring is a patchwork of cut pieces of wood waste. The Casuarina pillars are placed on different levels so they function as an outdoor party space with tables and benches. The house's design incorporates both interior and exterior spaces to provide a sense of living within a mountain while also on a ledge hovering in the clouds.