Spanning over an area of 2,500 square feet, this farmhouse located in the remote village of Degma, Nagpur is made of glass overlooks a stunning lake, and stretches languorously over 4 acres of the plot area. Designed for Dr. Shrikant Mukewar, this farmhouse is a small piece of paradise for its inhabitants.
Realizing the potential of the plot location, the design team designed the farmhouse in such a way that the lake is visible from every corner of the farmhouse. As it was a contoured site, the design team took the site to positive use and created levels without any cut and fill.
The uppermost deck was on a height that allows sitting and glazing the lake. As the farmhouse is on a natural slope, which is hardly 15 meters away from the lake, the design team used its best and made the entire farmhouse of glass, which reduces the cost as well.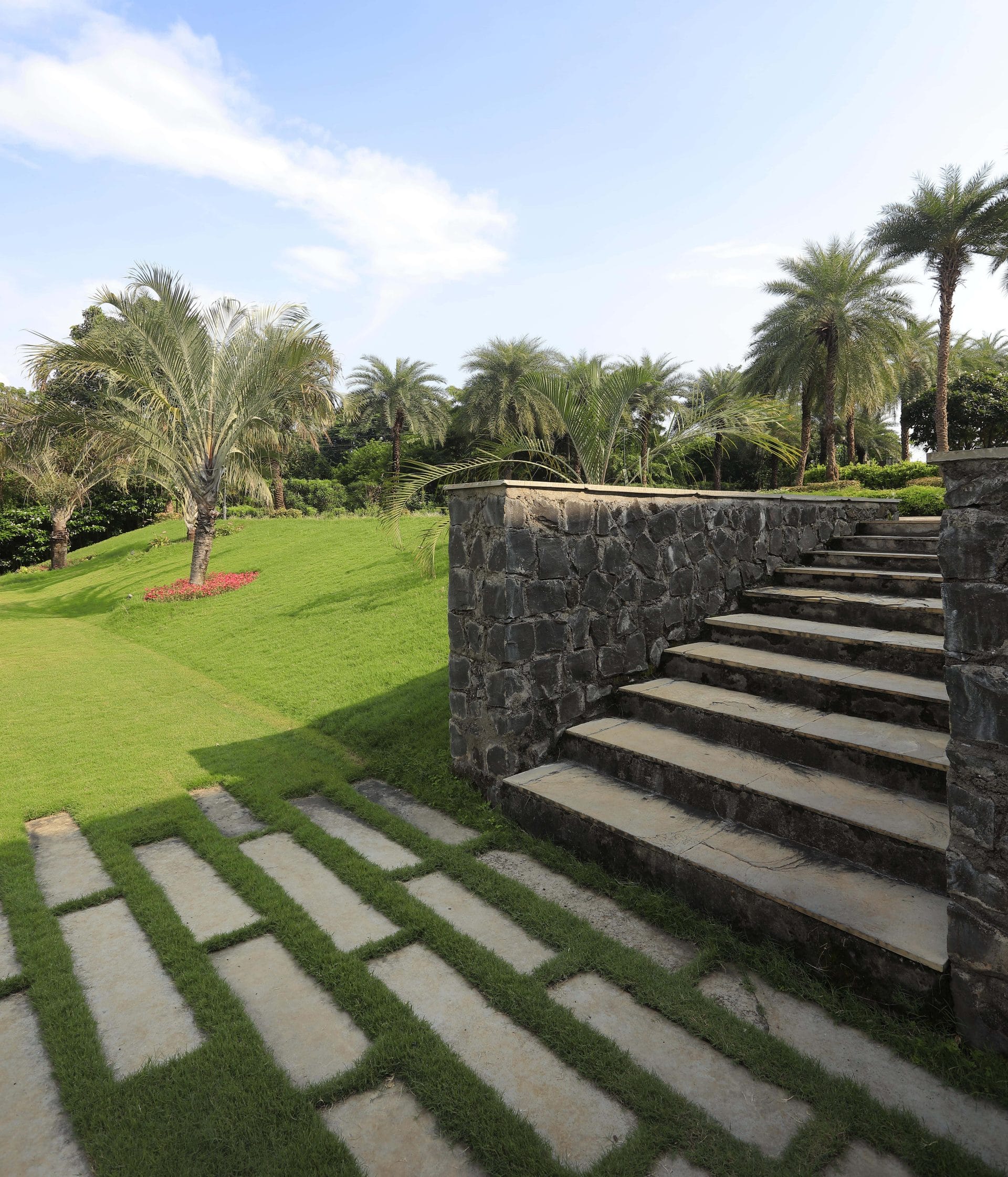 With huge windows, a lot of natural light pours into the farmhouse, without any glare inside the farmhouse, as the design team had carefully chosen a glazed facade that faces the northern direction. Flowing with the natural curve of the slope, the facade extensively compliments the building structure.
The farmhouse has been divided into three decks. The Upper deck is for the family lounge, the middle deck has a play area for kids and the lower deck has an area for family get together and small parties. A beautiful sit-down area was built, which had a fountain that sounds like the ideal getaway from the chaos of the city. Privacy to the inhabitants has been absorbed in the project while guests are to come over.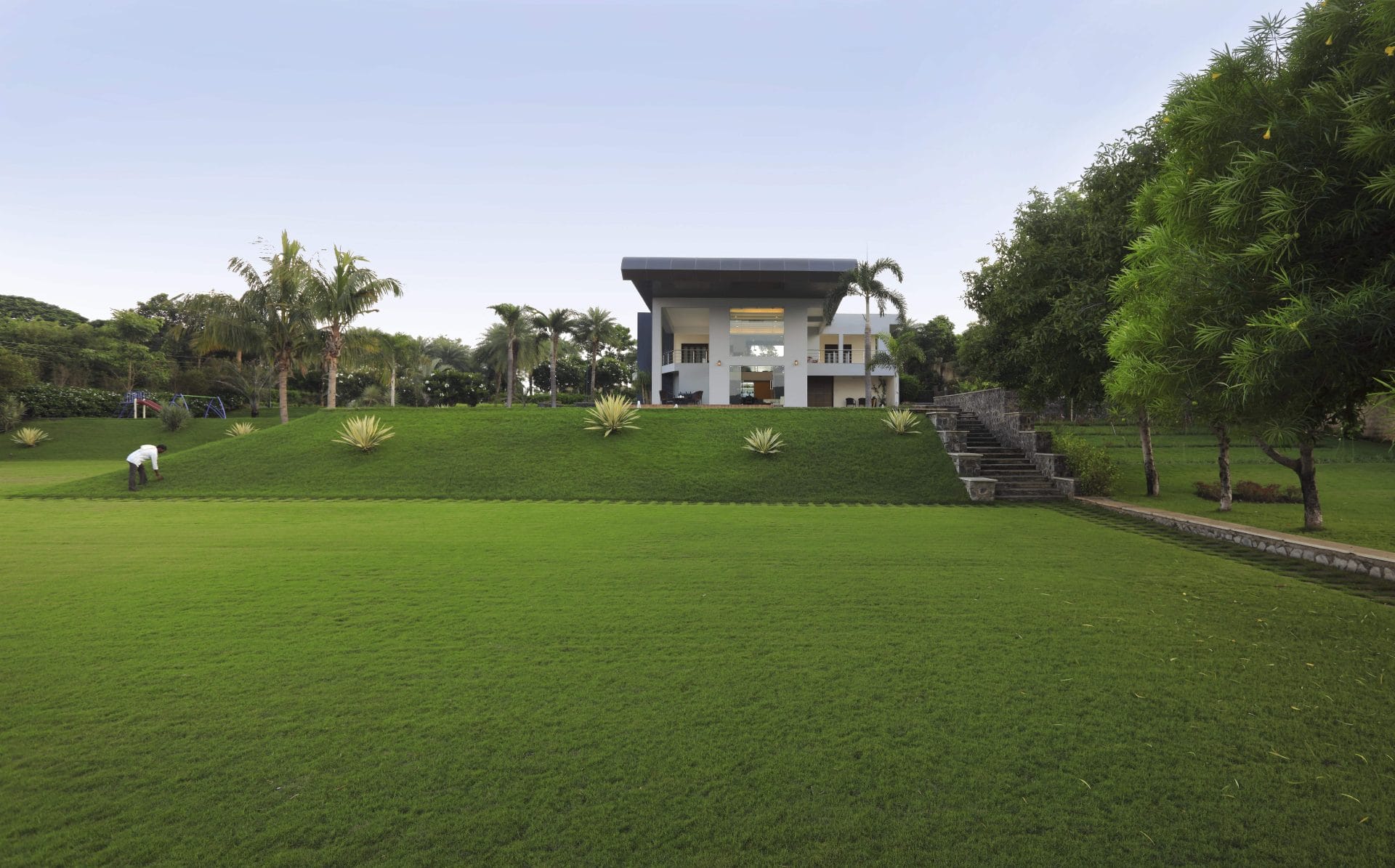 Each bedroom consists of a private space with a terrace. Glass is used to build the exterior of the house that offers to immerse in nature without compromising one's comfort. Italian marble floorings are used, giving the classy and simplicity. The staircase and bedrooms have wooden elements. Concrete being the main material used in the farmhouse, it gives the rustic contemporary style. Connecting to the lake, the design emphasis the landscapes, and the facades. From pin to the piano, every element of the farmhouse was paid attention to, and the results are fabulous – giving happiness to its owners and satisfaction to the design team.
Fact File:
Project Name: THE GLASS MANOR
Design Team: V.Y. Salankar, Anurag Pashine, Pallavi Pashine
Location: Degma Village, 40 kilometers away from Nagpur
Plot Size: 4 acres
Gross Built Area: 2,500 sq ft