Occupying the lower slopes of a hill within Symbiosis International University's 260-acre estate in Lavale, Symbiosis University Hospital and Research Centre (SUHRC) is a 41,800-square-metre, 216-bed, multi-specialty hospital that represents a new and progressive face for healthcare infrastructure in India. Envisaged as a Multi-Specialty Hospital to provide excellent health care facilities and a state of the art – centre that would enhance skill development in the field of medicine, the development envisions to educate and empower medical students. Sitting along a slope, the building is strategically positioned to minimize the cut-and-fill of the hill site. A large open-to-sky courtyard separates the Centre from the hospital.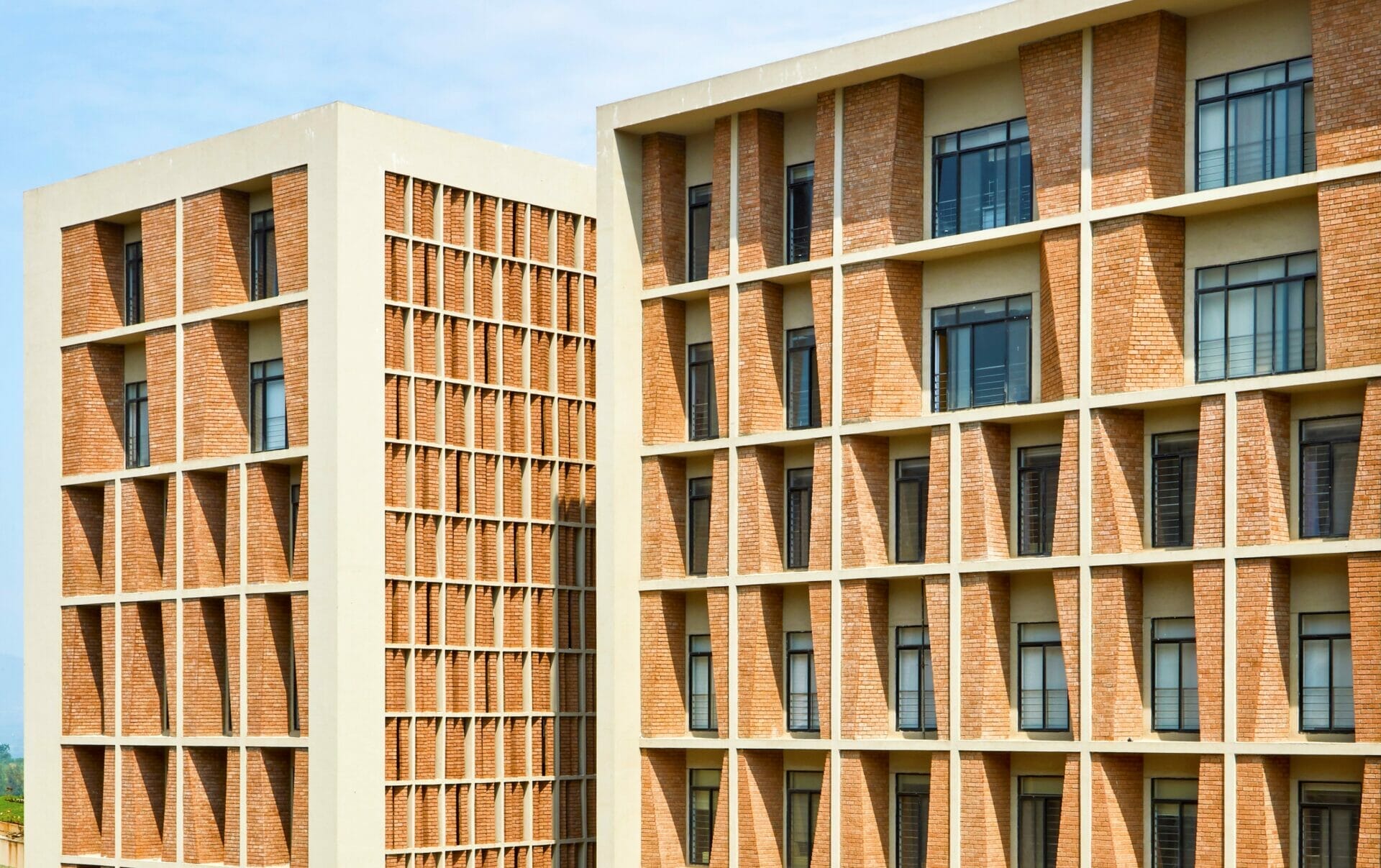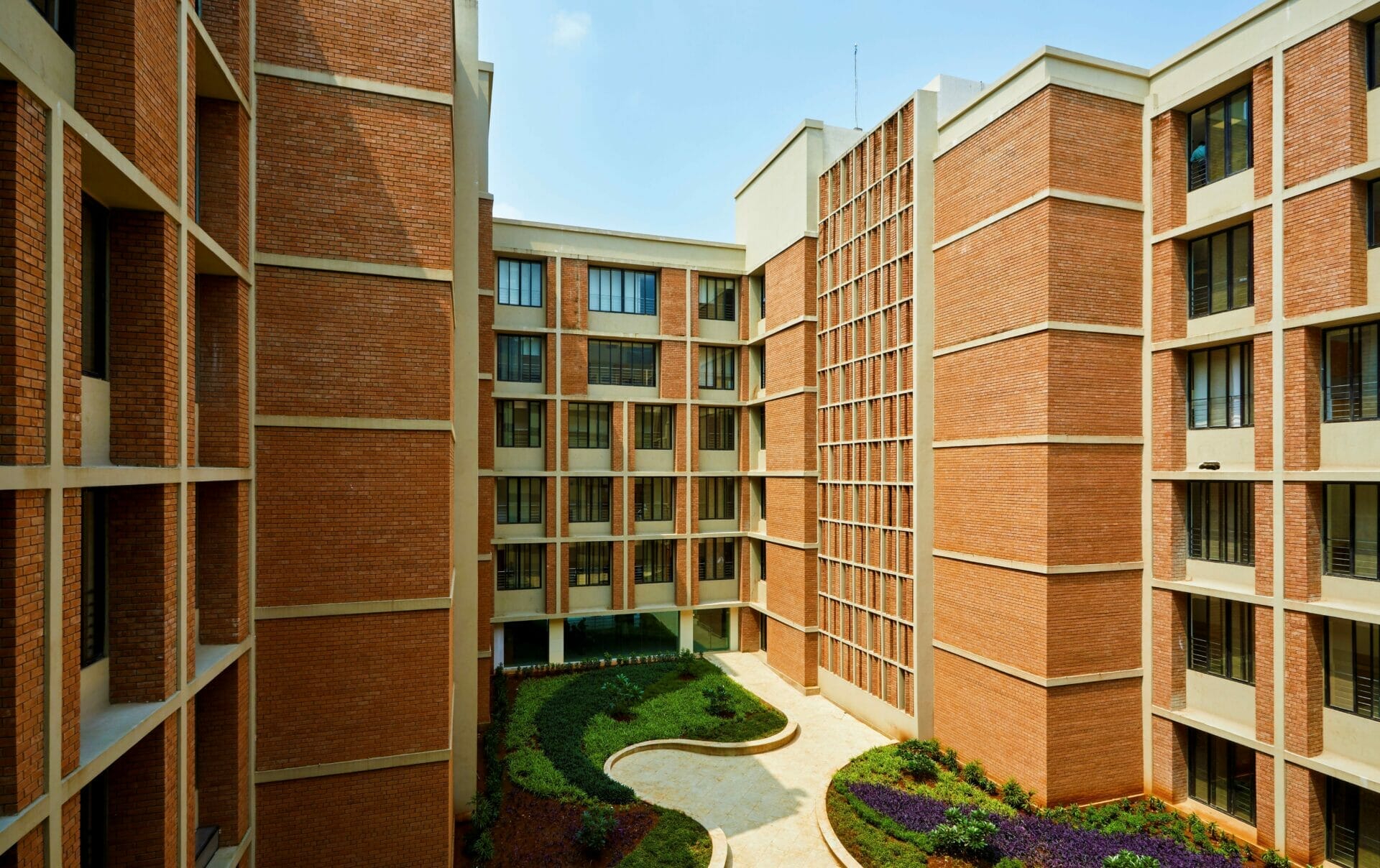 SUHRC's design draws from the ideas of biophilia (an innate human tendency to seek connections with nature and other forms of life) to promote recovery and rejuvenation for patients and healthcare professionals. Planned as a robust curve along the contours of the land, it forms the façade of the project. Imbibing the client brief of 'grandeur' being a key element, two significant and symbolic entrances have been designed, distinct in approach to cater to the client brief of unique identities for the hospital and the academic block.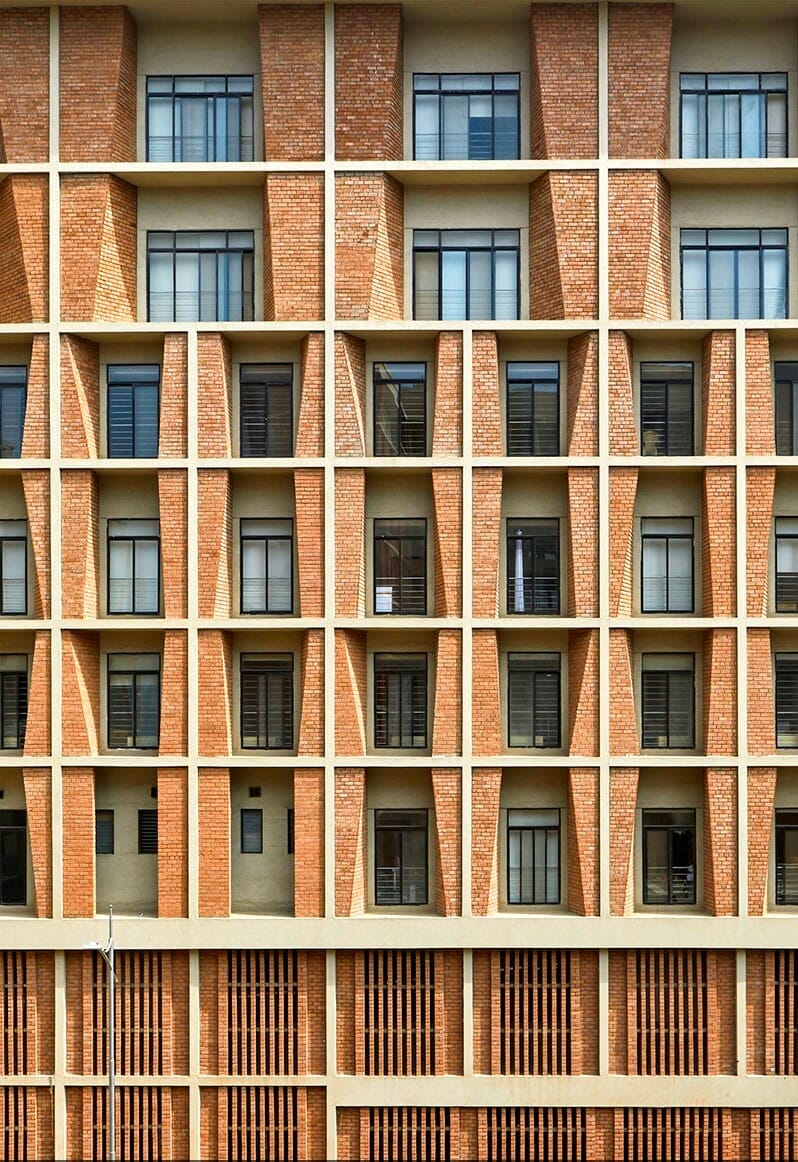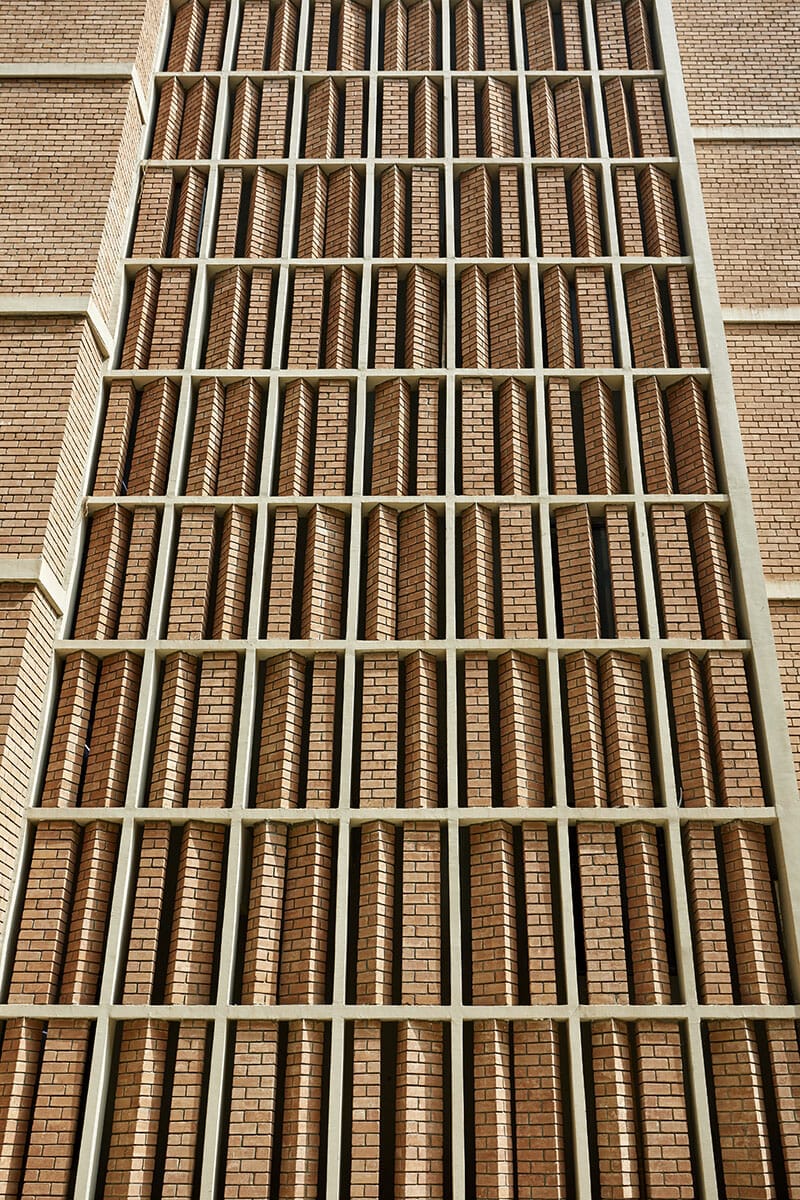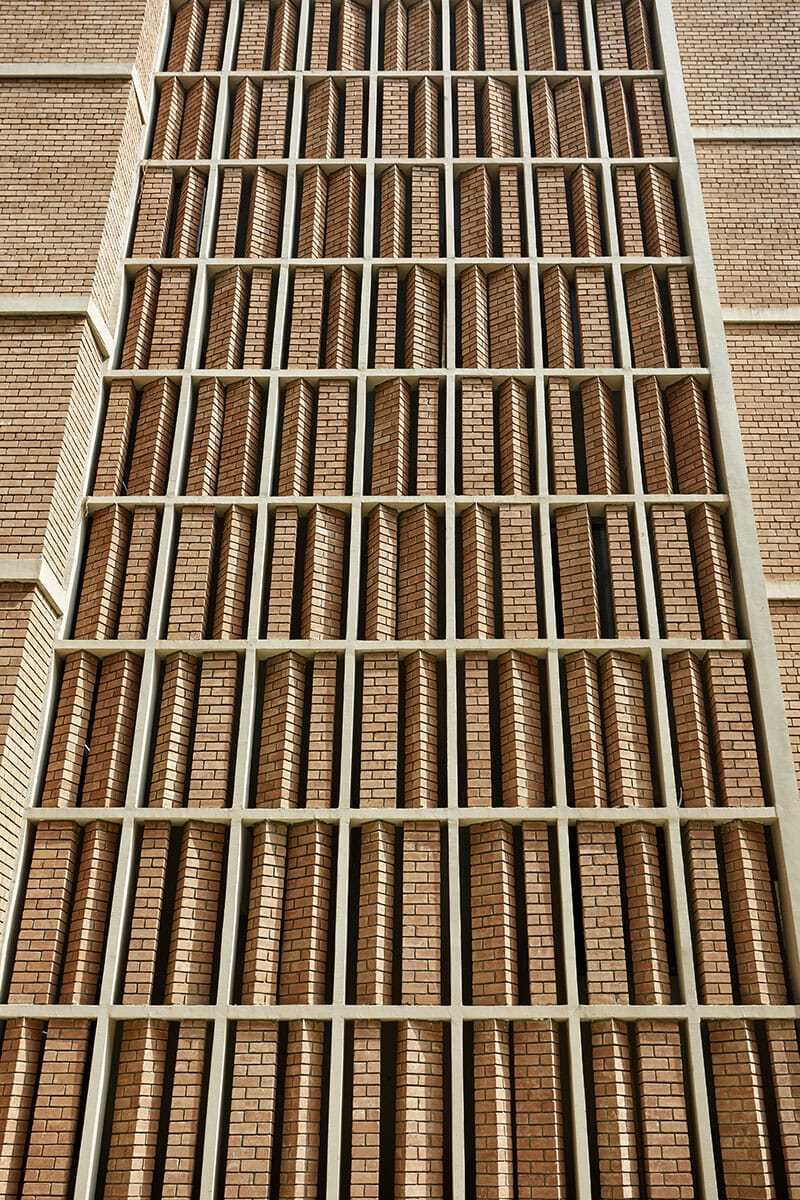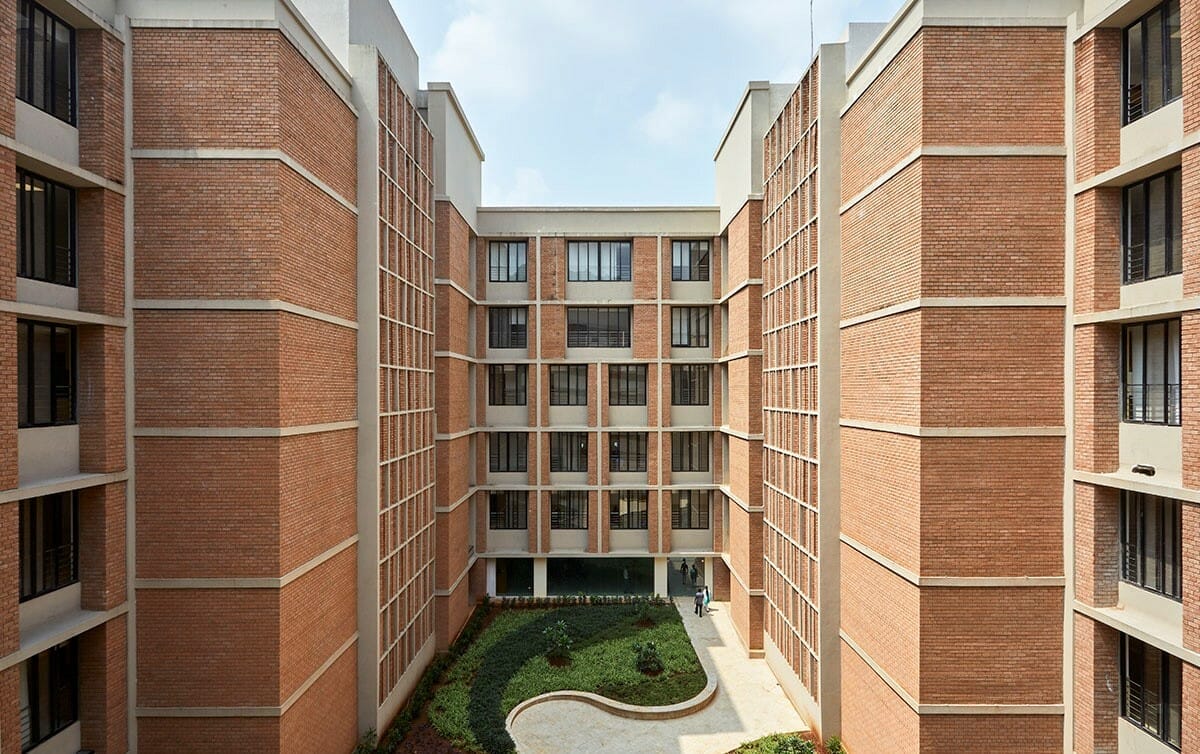 Functionally, the building comprises four sections; three of them belong to the hospital and the last one being the skill centre. Every section has been planned and conceptualised for its functionality- driven design and a distinct formal response as a result. The three blocks of the hospital, namely, the general hospital block, the procedure block, and the multi-specialty block, all have been planned with keeping in mind the ease of functionality and avoiding criss-cross movement. A flexible grid is designed to synchronise the structural system at all levels. To enable a natural, original, and permanent finish on the building, which would be maintenance-free, brick was adopted as the material of choice for the double skin on the façade with deeper shading projections that would reduce heat gain.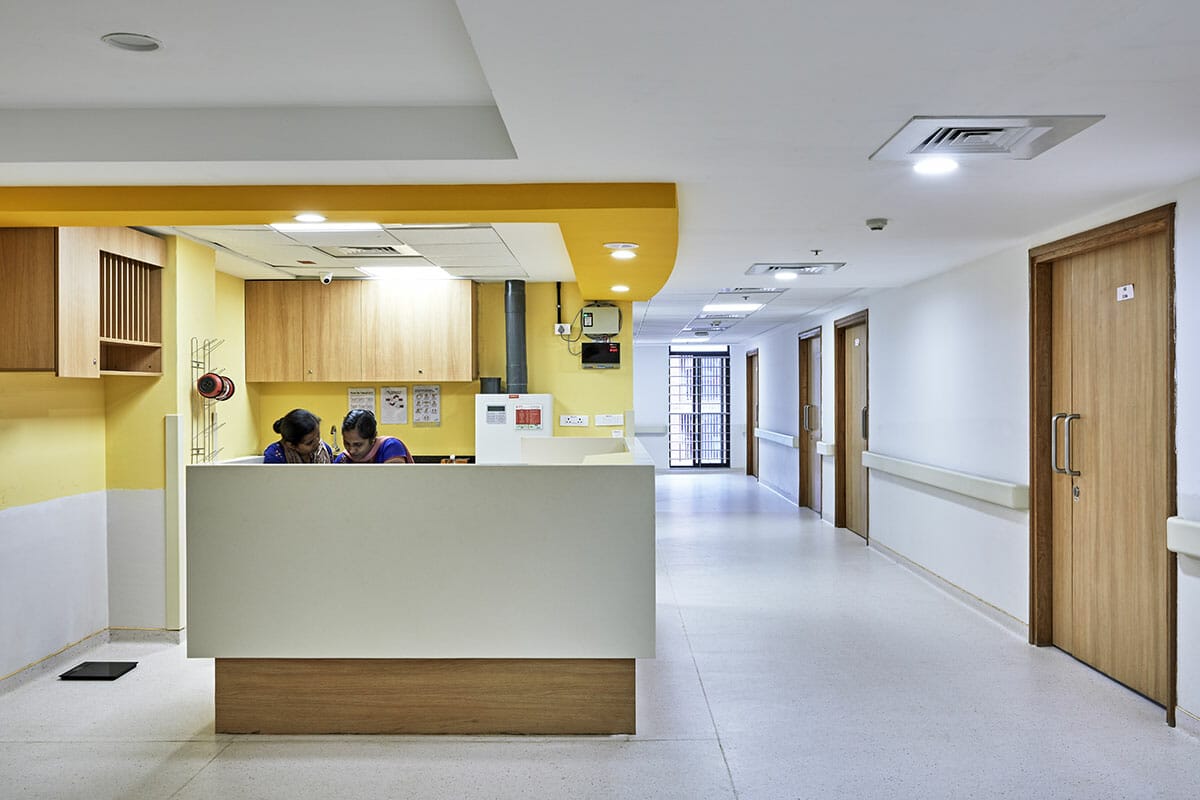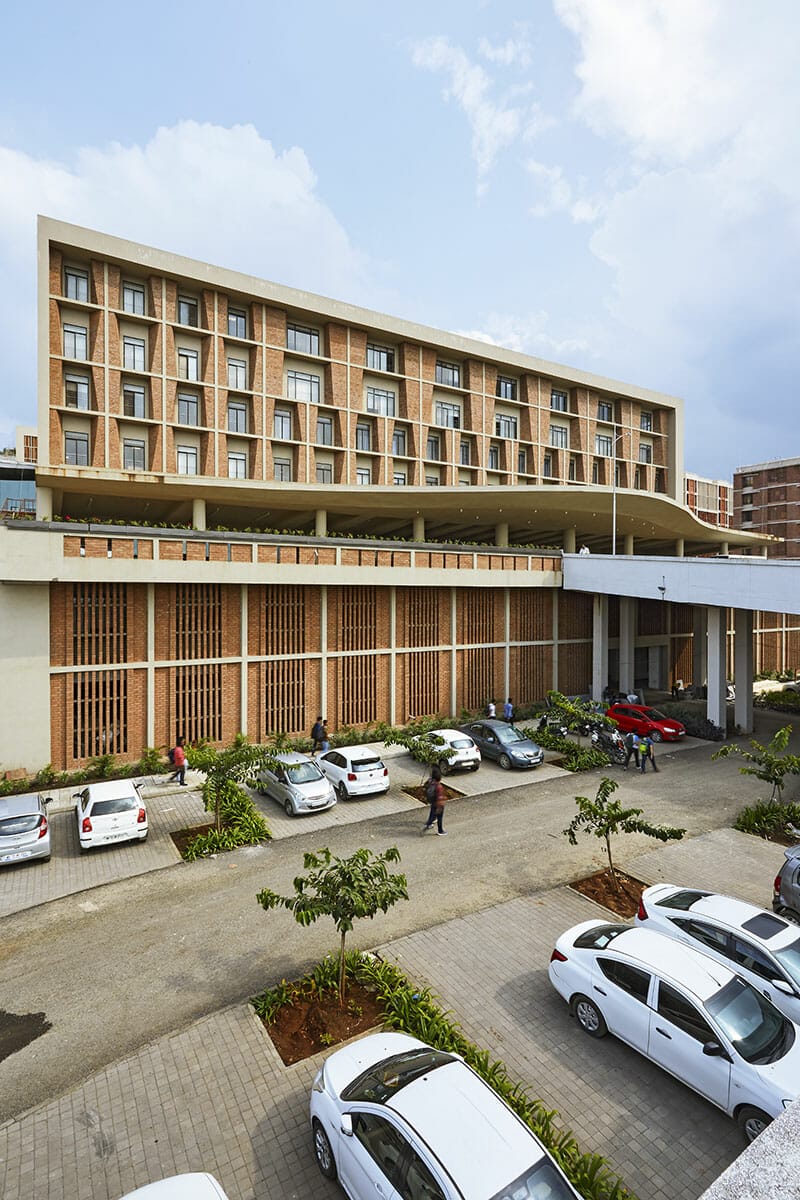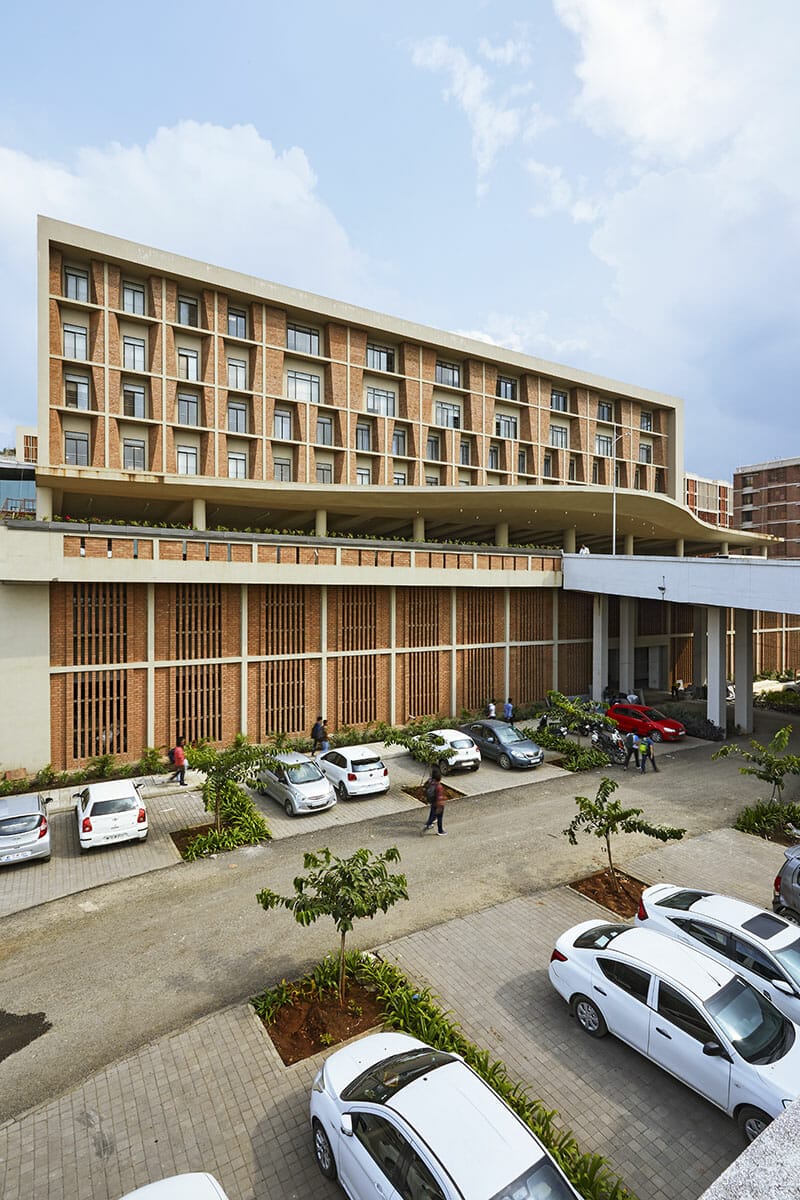 Carefully and strategically planned, the building attempts to make gestures that are grand, yet local and responsive with attention to details such as the brick-art and the exposed concrete. The hospital is planned across five levels; departments such as the OPD, casualty, radiology, MHC, etc. which require easy ground access and are frequented by more patients every day have been planned at the ground level. The project is also an exemplar of passive design and sustainability. Naturally-compressed, sundried earthen bricks (CSEB) were produced on site and are used to create a double-skinned façade with boxed forms and deep shading projections to reduce heat gain.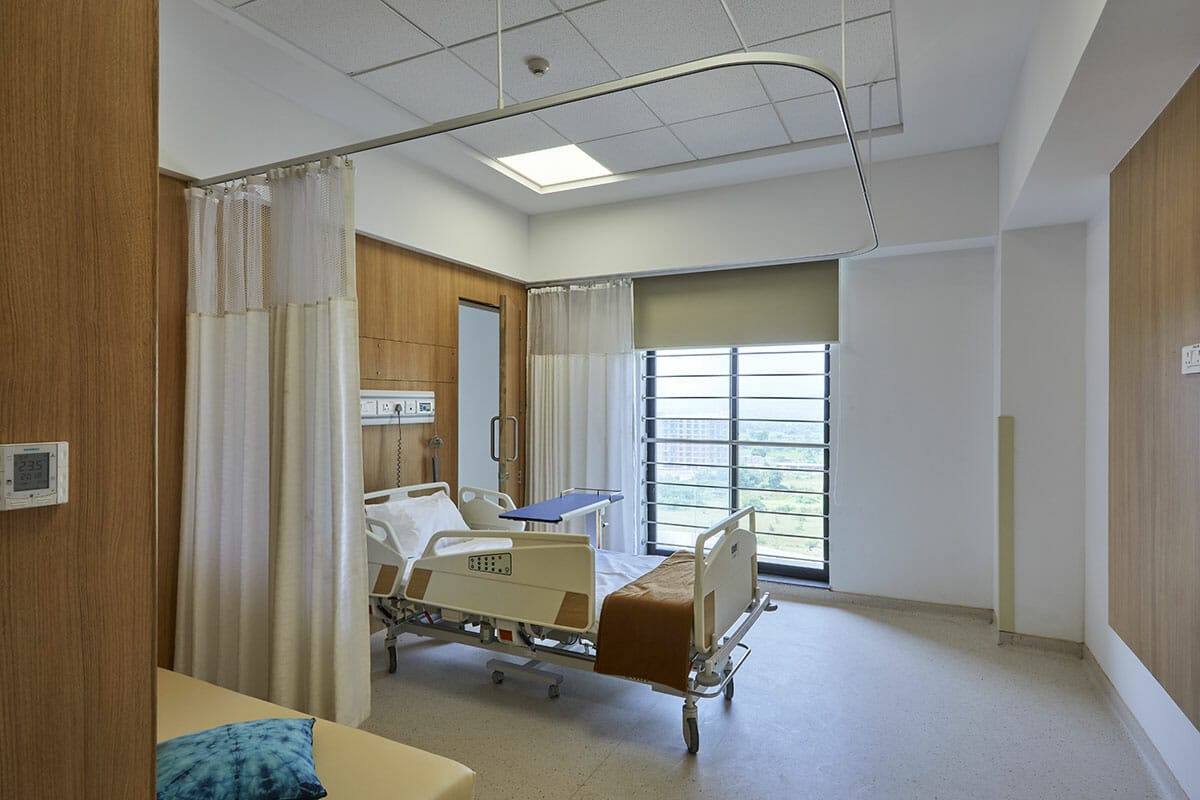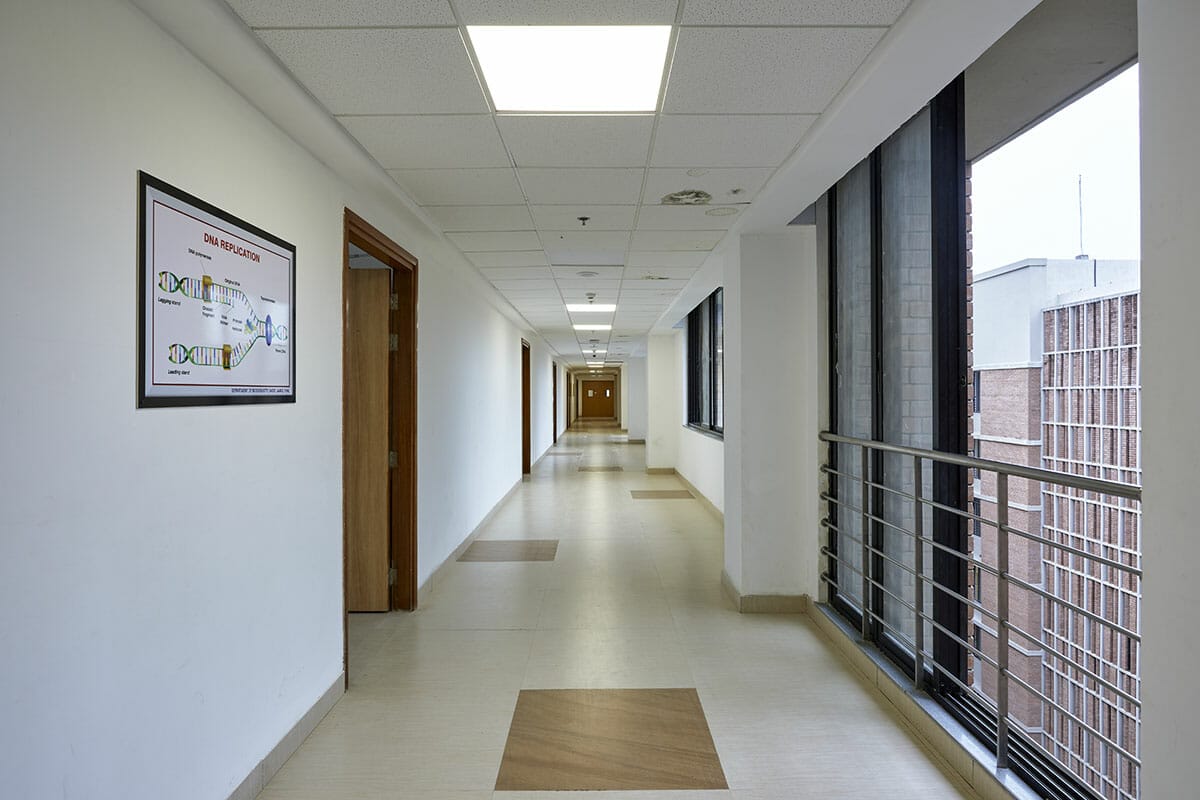 Smaller details have been taken into account to ensure a calm and serene atmosphere that promotes healing while encouraging research and creating spaces that are easy to use and maintenance-free. Colour coding has been enabled for easy identification of the assortment of spaces and critical areas such as ICU's are endowed with light colours of soothing shades to reduce anxiety. To ensure efficiencies in terms of cost, time, and impact, all details such as glass façade, percentage of glass vs. brick (not more than 30% glass on the entire façade), shading factor, temperature, and humidity requirement, etc were finalised at early design stages. This ensured energy efficiency as per functionality and not based on other projects or standard values. In structural terms, post tensioned Slab was opted instead of conventional Slabs and Beams for large spans.
Fact Sheet:
Typology: Institutional Building
Name of Project: Symbiosis University Hospital and Research Centre (SUHRC)
Location: Lavale, Pune, Maharashtra
Principal Architect: Rahul Kadri
Design Team: Nithin Hosabettu (Design Director), Sahil Bipin Deshpande (Architect), Viraj Naralkar (Architect), Aakash Kumar Srivastav (Architect), Oshmi Sengupta (Architect), Pallavi Rai (Architect)
Site Area (sq ft & sq m): 96100.00 sq.m
Built-Up Area (sq ft & sq m): 41800 sq.m
Completion Date: May 06, 2019
Photography Credits:Rajesh Vora