Six Senses Douro Valley is an architectural property located in Douro Valley which is classified as a UNESCO World Heritage site. The identity marks of the region are the River Douro and the vegetation covering the surrounding hillsides. The site had a complex of buildings called Quinta do Vale Abraao and the project involved extending the building and constructing a luxury hotel. The increment in the constructed area was from 4,000 sq m to 22,000 sq m.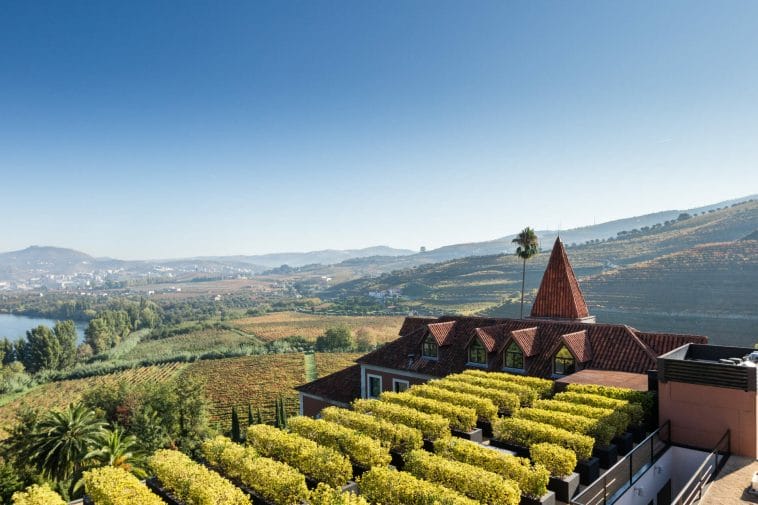 The project is completed by Rebelo de Andrade Architectural & Design Studio. The existing property had the charm of 19th-century architecture and it is melded with the contemporary style by the design firm. The interiors of the building are remodeled by the architecture firm in collaboration with the interior design studio Clodagh of New York.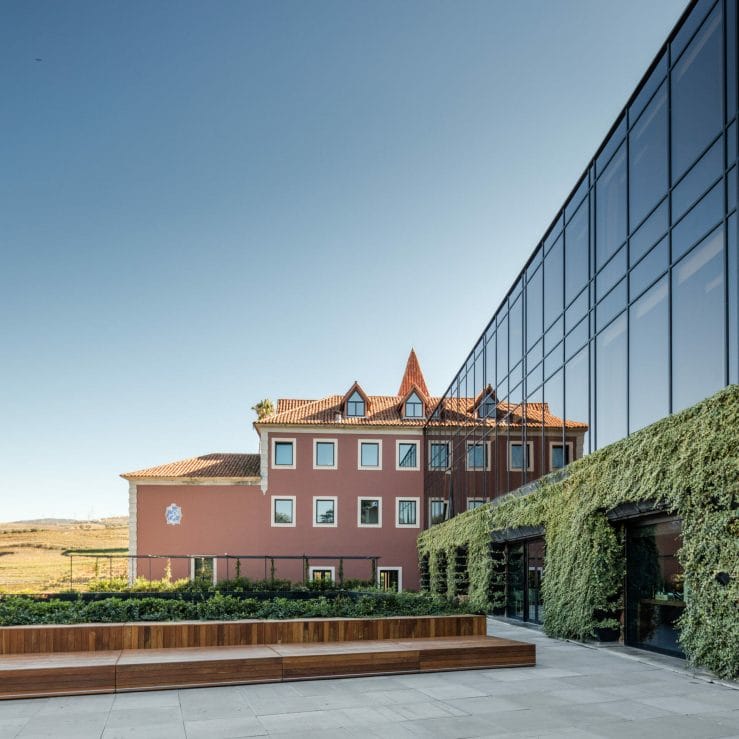 The originality of the Six Senses Douro Valley is kept intact by incorporating the optics of invisibility through vertical gardens covering walls, the spa area, gardened terraces with lines of vines, and technical areas hidden underground. To conceal the existing structure the unusual brown facade of the new one is inspired by the native materials such as schist and trees. The design seamlessly integrates the contemporary features into the traditional vibe of Quinta de Vale Abraão making it one of the best spa hotels in the world.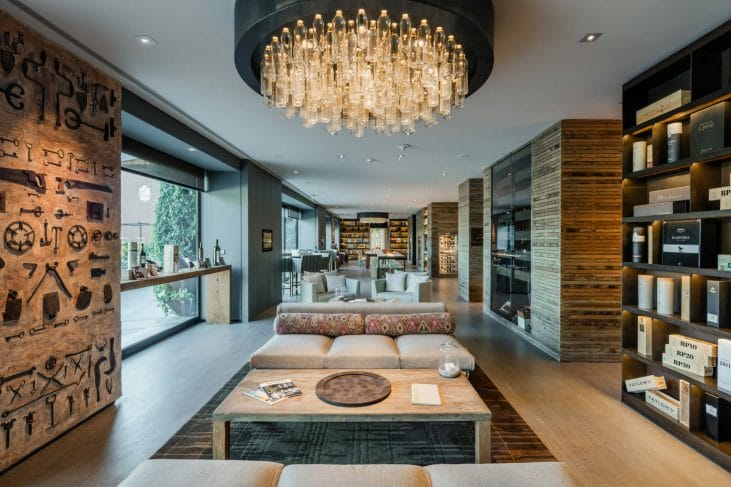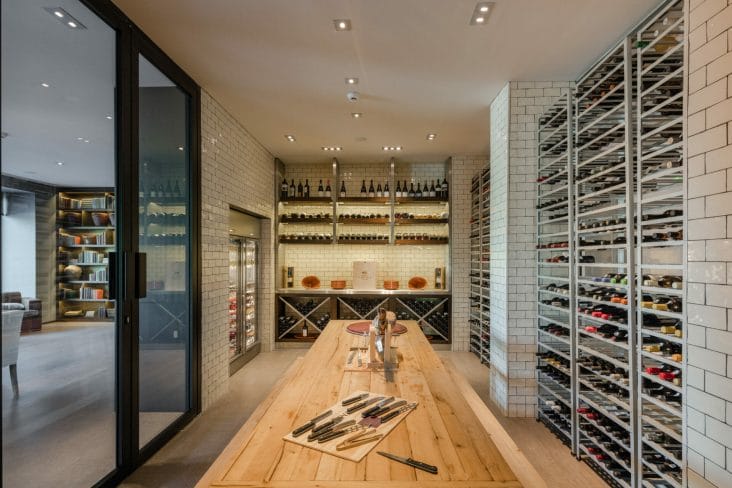 The old building that housed the business center is now renovated to house ten new suites in the main hotel. To provide guests ease of access to this block a second panoramic elevator is introduced that connects it directly to the reception. The Douro vineyards are beautifully integrated with the landscape design of the private terraces and gardens that further accentuate the room decor and provide an individual identity to every room. The decor uses traditional Portuguese materials like the cork on the ceilings, cork on the floor, and original tiles from the XVII century.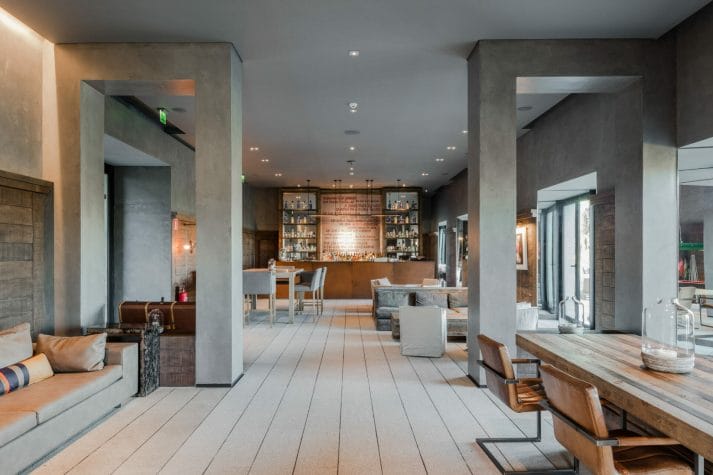 The Six Senses Douro Valley project consists of 57 housings with stone, water, and wood being the primary elements present in the entire property. The intermediate-level master suite has a living space designed into a glass pavilion that overlooks the outside view. The top floor has two suites that have private bridges to two – secret gardens. The space between this block and the main block is covered with an outside patio that can be utilized for multiple purposes like watching cinema, practicing yoga, or a lounging area.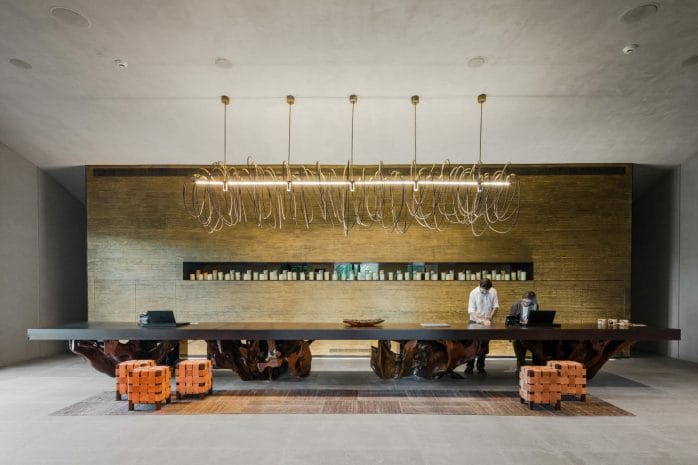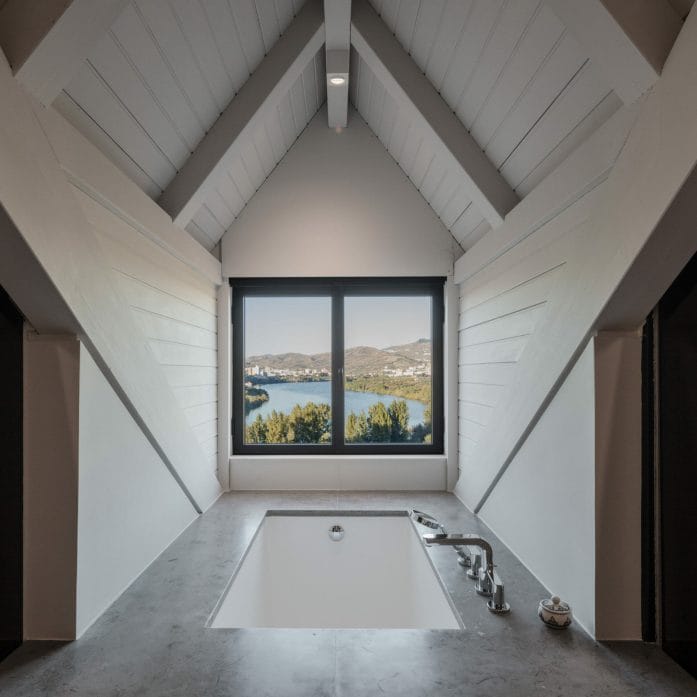 Six Senses Douro Valley resort has a relaxing and comforting ambiance that is complemented by traditional and contemporary design styles.
Fact Sheet
Project name: Six Senses Douro Valley
Location: Lamego, Portugal
Total Area: 23789 sq m
Firm Name: Rebelo de Andrade Architectural & Design Studio
Design Team: LuÍs Rebelo de Andrade, Pedro Duarte Silva, Pedro Baptista Dias, Raquel Jorge, Madalena Rebelo de Andrade
Landscape Architect: Topiaris – Estudos e Projectos de Arquitectura
Interior Designer: Clodagh Design Studio
Image credits: João Morgado – Fotografia de Arquitectura