Experience a world of whimsy, magical hues, and sensorial textures as the weather warms up with Sarita Handa's latest range of cushions. This collection effortlessly refreshes your living space with its masterful strokes of artisanal embroideries that evoke the painter's impasto technique.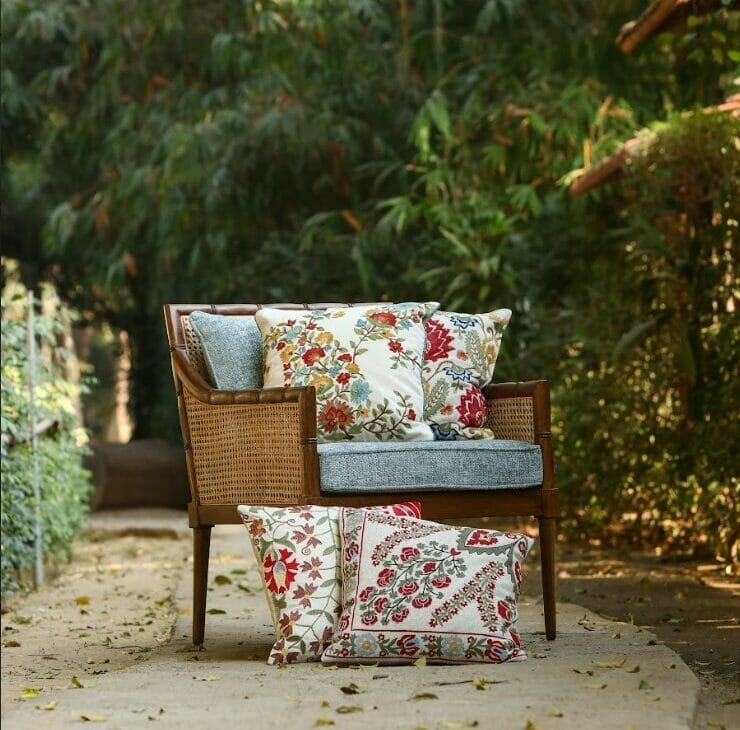 Each cushion is crafted with intricate details such as pick stitch, applique work, French knots, and more, telling enchanting stories through an array of gentle monochromes and vibrant hues. The use of tranquil cotton, combined with pretty layers of intricate details, draws inspiration from the magic of nature, geometrics, Indian paisley, ikats, and suzani techniques to bring delightful vignettes to life.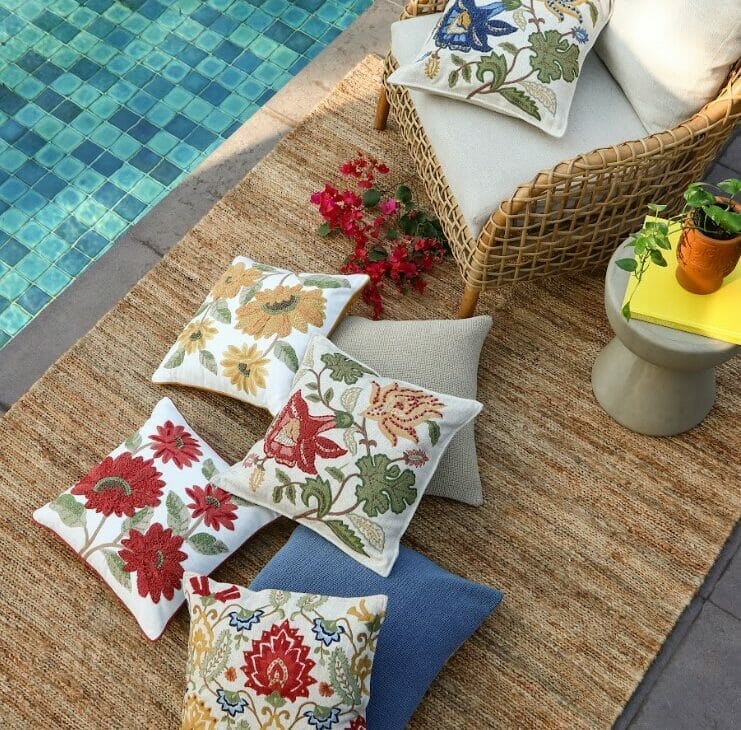 Sarita Handa, the Founder and Creative Director of Sarita Handa, explains that each design in their collection is inspired by the natural rhythms and traditional patterns, given a unique and personal twist. The collection features antique embroideries in a multitude of colours against an understated ivory base, resulting in an eclectic edit that celebrates the brand's rich heritage.
The brand ushers in the summer season with a bold and daring use of florals, leaves, and baby buds captured in vibrant and vivid hues against an ivory background, creating a luxurious and wild elegance. A profusion of florals imbued with an exuberance of colours ranging from shades of purple, lilac, blue, mustard, rust, red, yellow, and green, with designs inspired by Indian and global influences, beautifully capture the essence of nature's rhythm. The Kashmir paisley, hibiscus bloom, French-inspired motifs, traditional designs, and a bouquet of delicate florets, all speak a contemporary language that exudes a dreamy charm, capable of enchanting any room.
Elevate your living space with abstract geometric patterns, featuring a vibrant combination of cerulean blue, white, and red threads that create an energetic, balanced look. Strong wave lines, reminiscent of the ocean, and a charming brick design are brought to life with exquisite embroidery techniques, including hand-done French knots and applique work. A seemingly simple pick stitch etches quintessential diamond shapes in red and blue threads, juxtaposed against subtle ivory velvet cotton, adding a touch of drama to any room.