Renowned for its custom made decorative lighting fixtures and glass artefacts, Czech designer and producer Sans Souci's works across the globe embarking his presence in the Design world. Sans Souci combines superior craftsmanship with cutting edge technology and innovation crafted skillfully. His recent work includes installation at the Sofitel Legend Metropole Hanoi, Vietnam.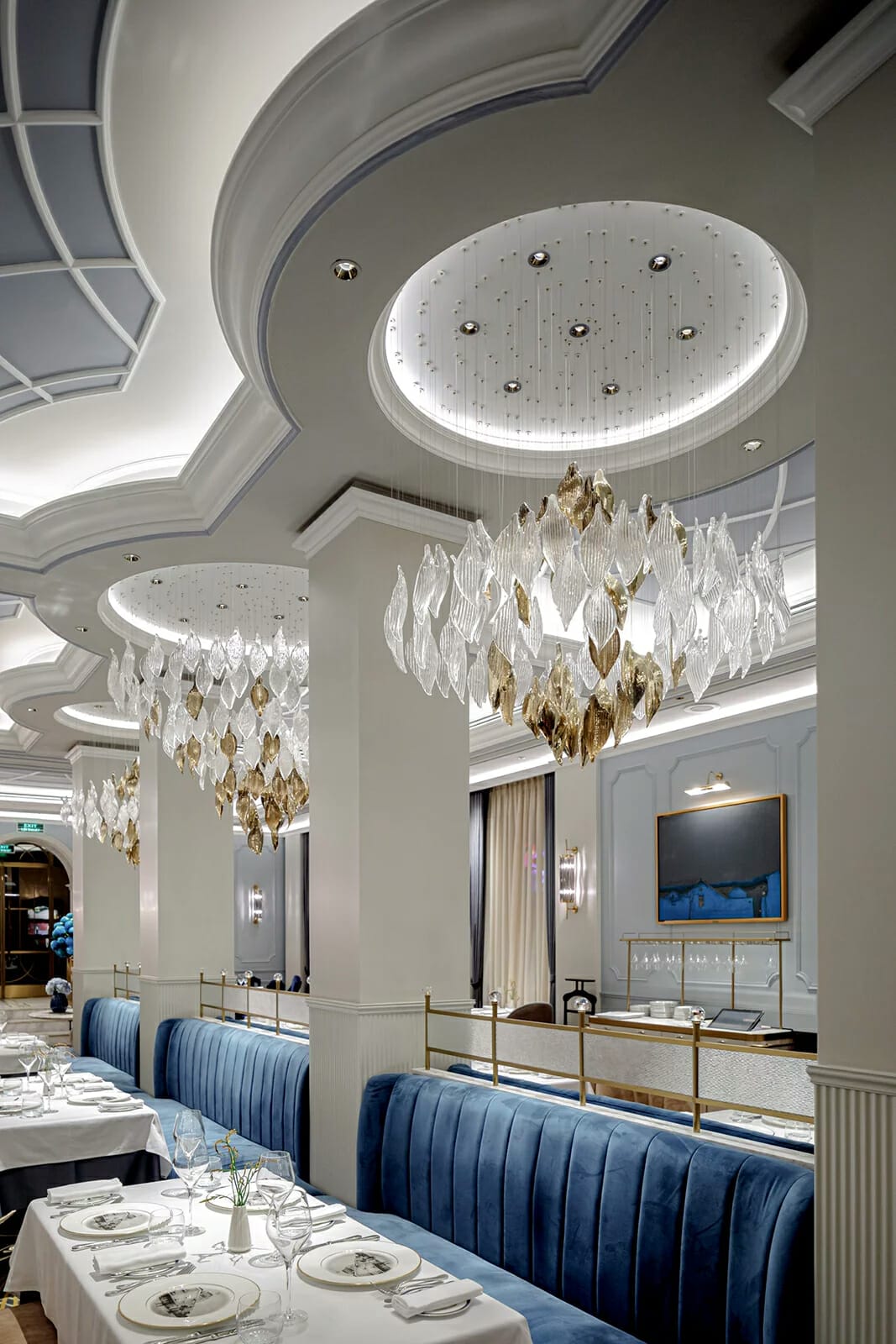 Crown Le Beaulieu is a series of lighting installations in the French fine dine restaurant of Sofitel Legend Metropole Hanoi is inspired from its own Vice Versa Collection that were crafted for the robust interiors in shade of while, gold and blue. The design of the centerpiece of the room is mirrored in two smaller parts on either side, grabbing attention from every part of the restaurant.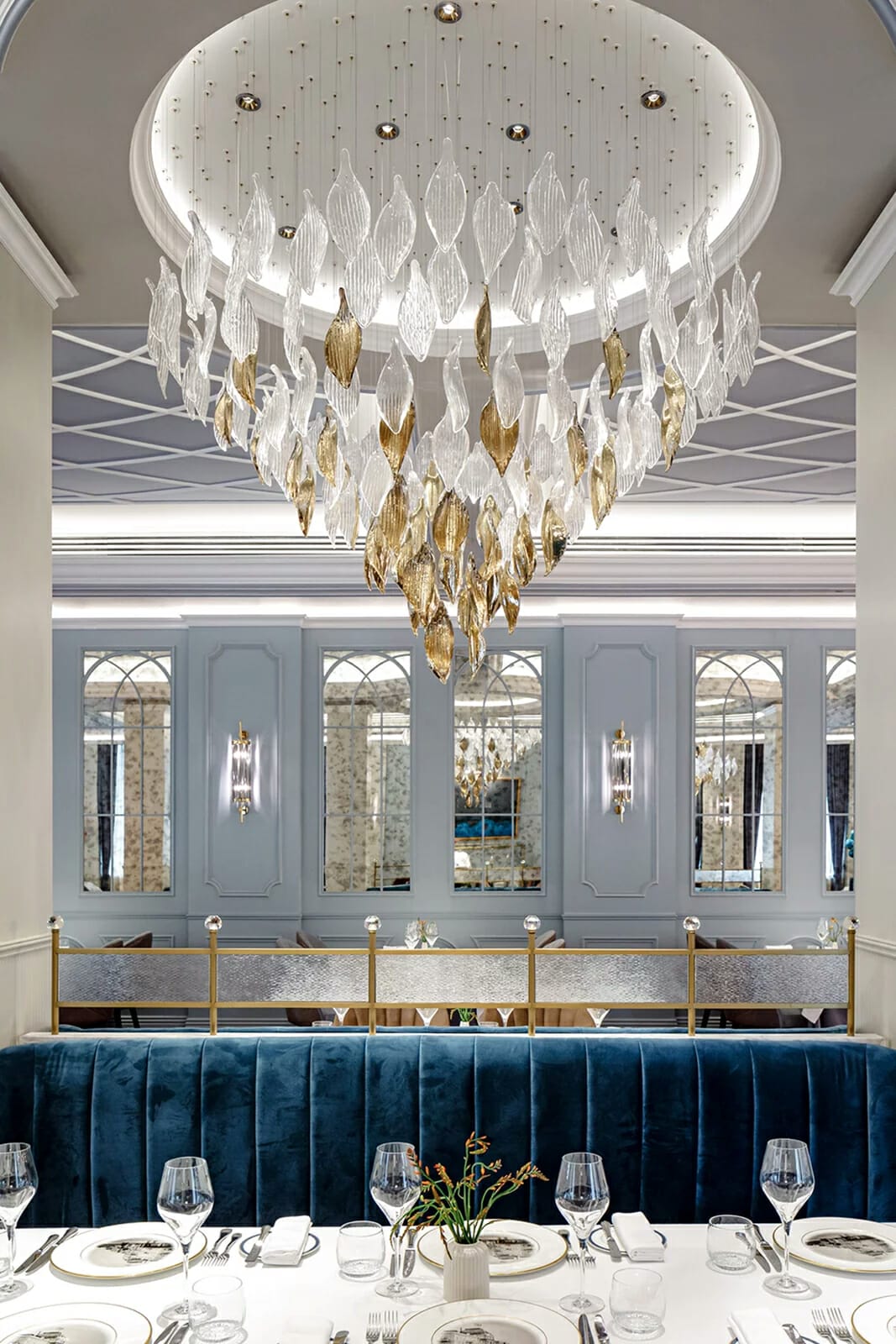 Sans Souci created three lighting installations with components finished in slumped crystal glass in transparent shade with aurum Nano coating & a stainless steel finish encapsulating the restaurant's atmosphere with vibrancy making a delightful mood round the year.