Sage Living unveils their innovative Wa Bespoke furniture line, which draws inspiration from the Japanese aesthetic principle of Enso. This collection features five distinct furniture accents, which are all, characterized by a sense of flow, softness, and harmony. Asymmetry and irregularity are also key elements of this alluring collection, which is sure to evoke a lasting sense of wonder in all who see it.
Designers Keerthi Tummala and Ram Kabadi, co-founders of Wa Bespoke, create elegant designs inspired by the wabi-sabi principle of accepting natural imperfections. Using raw materials like travertine, pyrite, marble, wood, and granite in their natural state, they create flowy, soft designs that are harmonious and unpretentious. By balancing asymmetry and irregularity, they create a collection that evokes a sense of wonder.
The Tama sofa's beauty lies in its dynamic design with soft contours, marble ball feet, and Boucle upholstery that creates a warm and cosy feeling. The Kyoto chair is a contemporary silhouette that embodies the yugen aspect, which means "subtle profound grace." Its poetic curves provide a sense of enlightenment, while its flowy and soft design exudes a harmonious and unpretentious balance in asymmetry and irregularity.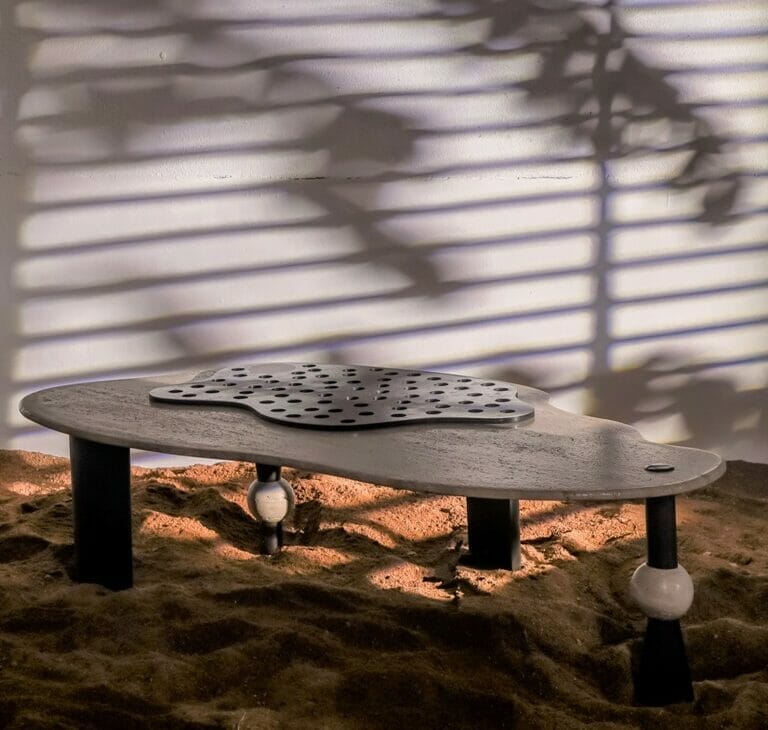 The Nara dining table has an asymmetrically shaped travertine top, which creates a unique and elegant look. The travertine legs are supported by granite, and the whole table has a beautiful and luxurious appearance.
"Our collection is all about bringing together the best of Zen aesthetics with modern design, high-quality materials and handcrafted skills. The products in this collection create a natural and earthy feel, helping you to feel more connected with yourself and nature", say the Founders, Keerthi Tummala & Ram Kabadi.