Sanden + Hodnekvam Architects designed Red Concrete House in Lillehammer for a three-generation family. With a limited budget and large program, the design team finds a solution that was affordable and practical.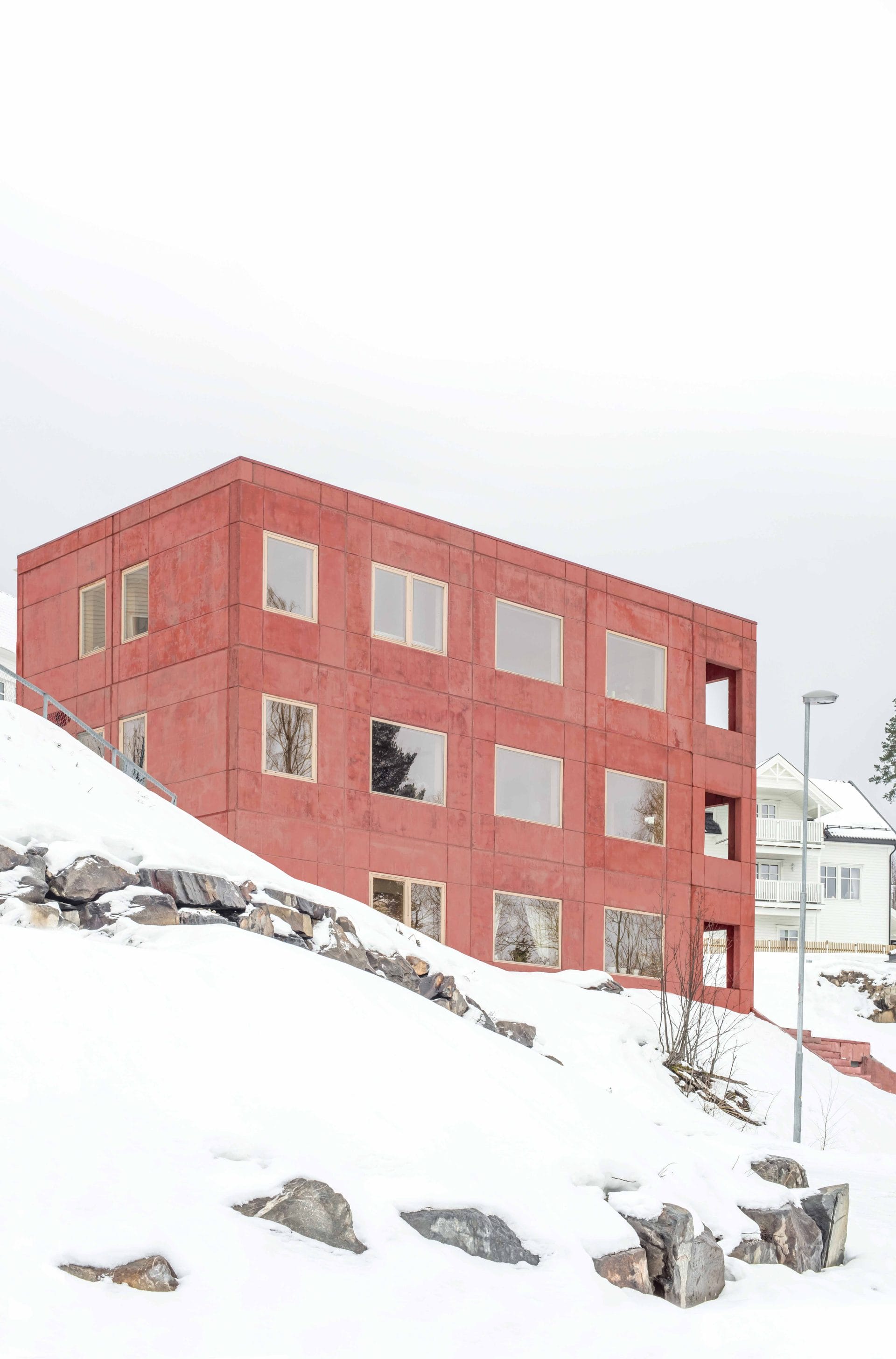 The site was located at the steep, with a height difference of about 10m (32ft) within a 650 sqm site. Following the height regulation to maximize the view and to fit the program to the compact size, a large part of the house was dug into the hillside. The house is angled diagonally to the fall of the terrain to generate outdoor spaces of high quality on all sides and to access the view from all three floors.
Prefabricated concrete elements were used as the exterior building material. The façades both over-and underground are made of insulated concrete (Cellcrete) with a 50mm outer layer in pigmented concrete. Iron oxide is added to the concrete mix to create a distinct red colour.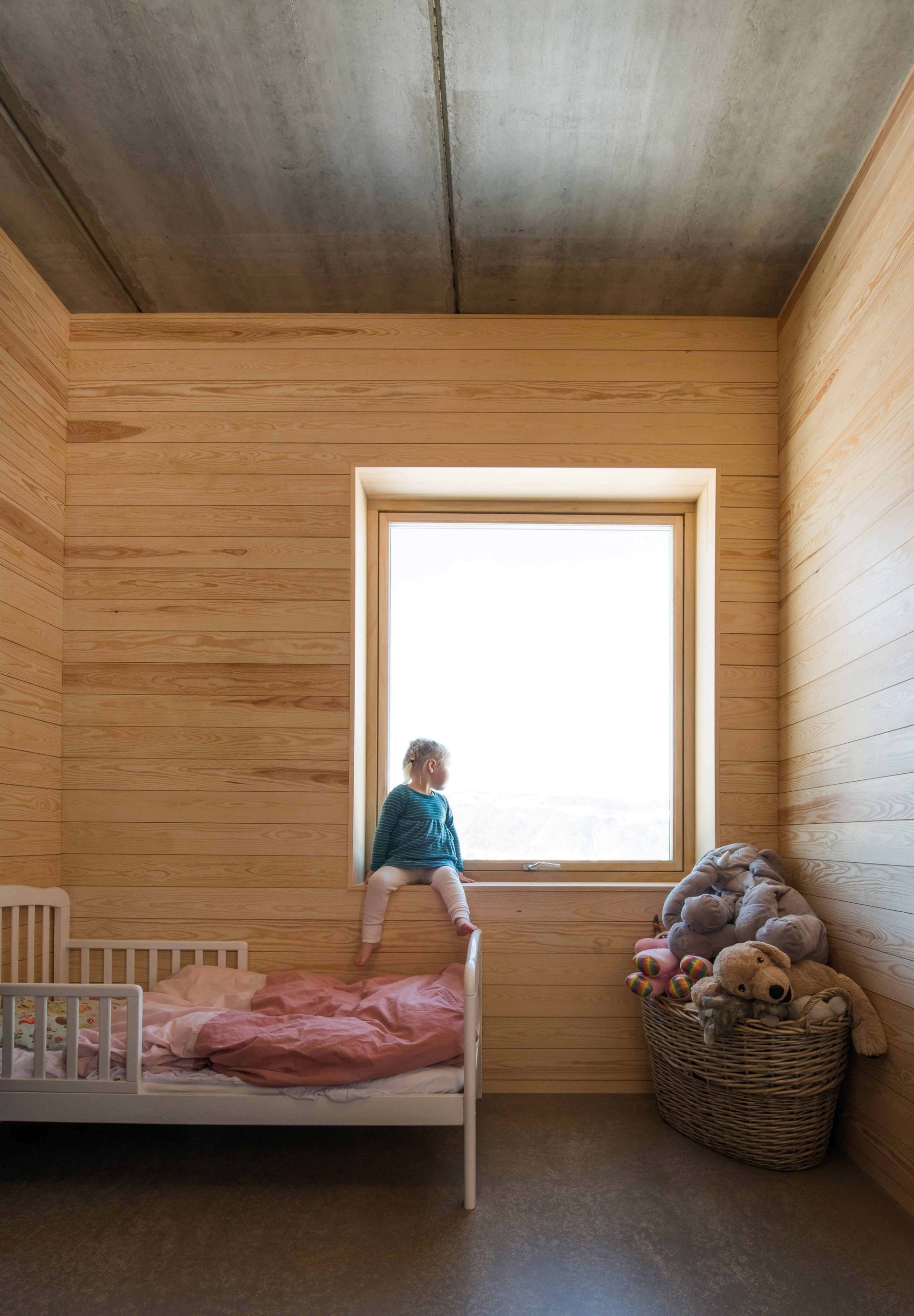 A characteristic pattern in the facades has been generated with the visible joints between the prefabricated elements and the lines between the boards in the casting blend. Concrete elements are repeated to reuse the formwork for several elements.
Also Read:
Cabin Rones designed by Sanden+Hodnekvam Architects
The design team builds a house that can absorb the evolution of use as a new hypothesis for sustainable architecture. The inner walls are independent of the load-bearing system, which allows for future construction or changes in the building.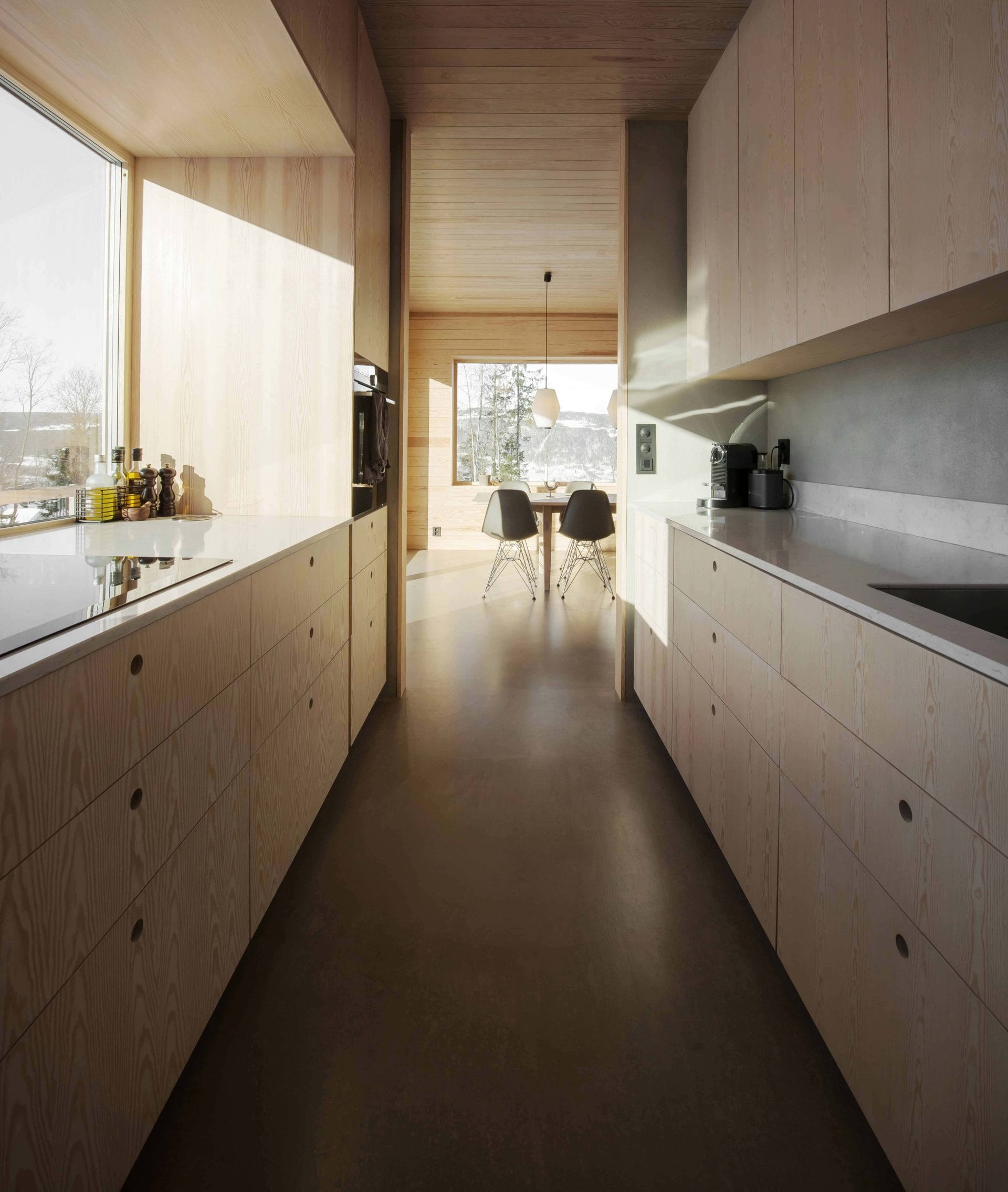 Concrete slabs are used in the ceiling and the floor was covered with standard cement screed. The interior of the kitchen and living room is clad in knot-free pine, both on walls and in the ceiling, and the furniture is made of pine plywood.
Fact Sheet:
Architect Name: Ar. Johan Sanden & Ar. Ingvild Hodnekvam
Firm Name: Sanden + Hodnekvam Architects
Location: Lillehammer, Norway