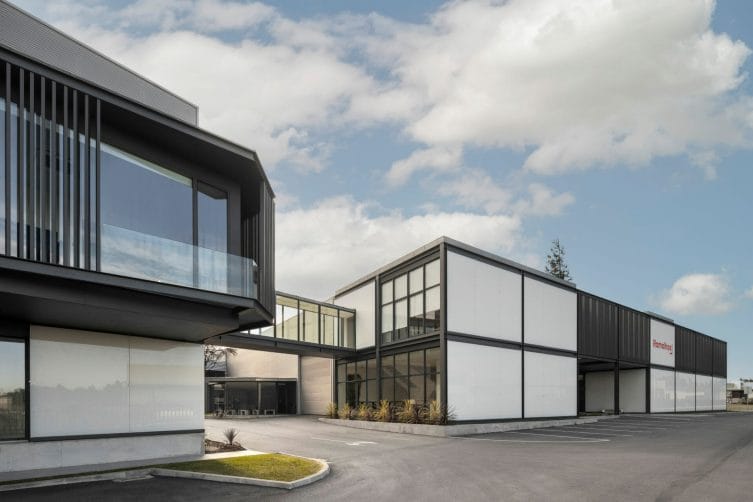 Ramalhos company is based in the municipality of Agueda and is one of the world's largest manufacturers of industrial ovens. The act of renovation of the showroom facade, expansion of the administrative area, and remodeling of training spaces and showroom allowed architecture firm Espaço Objecto, Arquitetura & Design, Lda for an inclusive intervention. The project covers an area of 1850sqm and is located in the Agueda area of Portugal.
The facade is cladded and instilled with white printed screens and the vertical profiles are positioned to control the intensity of natural daylight. The Ramalhos building reflects a discreet but careful and consistent image. The glass panels are converted to boxes of white light at night and the vertical profiles filter the image of interior spaces and terraces. The two units of the building are connected with a glazed bridge.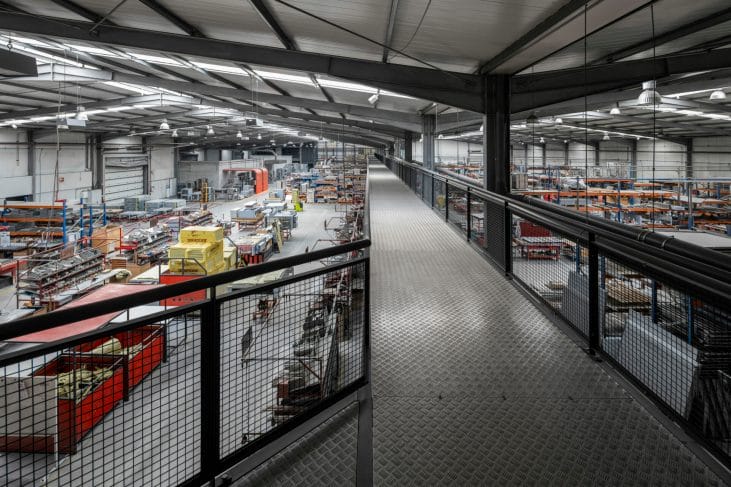 The Ramalhos showroom's design is creatively designed and personalized concerning function and usage. The upper openings at the terrace level produce light effects that light up the whole interiors and craft a formally harmonized space. The arrangement of ovens in the production unit and the introduction of interactive panels are some of the changes made in the existing design. The eating area is beautified with wooden interior decor with wooden ceiling and indoor plants.
The interiors are painted in white to showcase simplicity with a minimalist design. A specific space called the Showbaking area is dedicated to professional meetings, training sessions, and presentations of new manufacturing concepts. This place is conceptualized as inducing purity and uniqueness to inspire the creators for thinking out of the box and creating differently. The nooks and corners of Ramalhos are somewhere induced with green elements that add freshness and color to the interiors.
Fact Sheet
Project Name: Requalificação e Ampliação das Instalações da Ramalhos
Location: Àgueda, Portugal
Total Area: 1850sqm
Firm Name: Espaço Objecto, Arquitetura & Design, Lda
Image Credits: Ivo Tavares Studio