PS House or Casa PS is a residential space designed by Inception Architects Studio on the outskirts of a Portugal city Braga in a low-density urban parish. It covers a total area of 400 sqm. The site of the project is almost a rectangular shape situated in an area of highlighted slope. The morphology of the site is uneven and twisted.
The PS house project faces a small valley area and is oriented in the north – Northwest direction. The neighboring sites are cultivated fields and a small urban cluster. The house spreads across three different floor plates. The features of the project are developed across these floors facing the North direction. The design walks along the unevenness of the land and the hierarchy of the planning is done in a spatial progression, that is : functional area, social area and private area.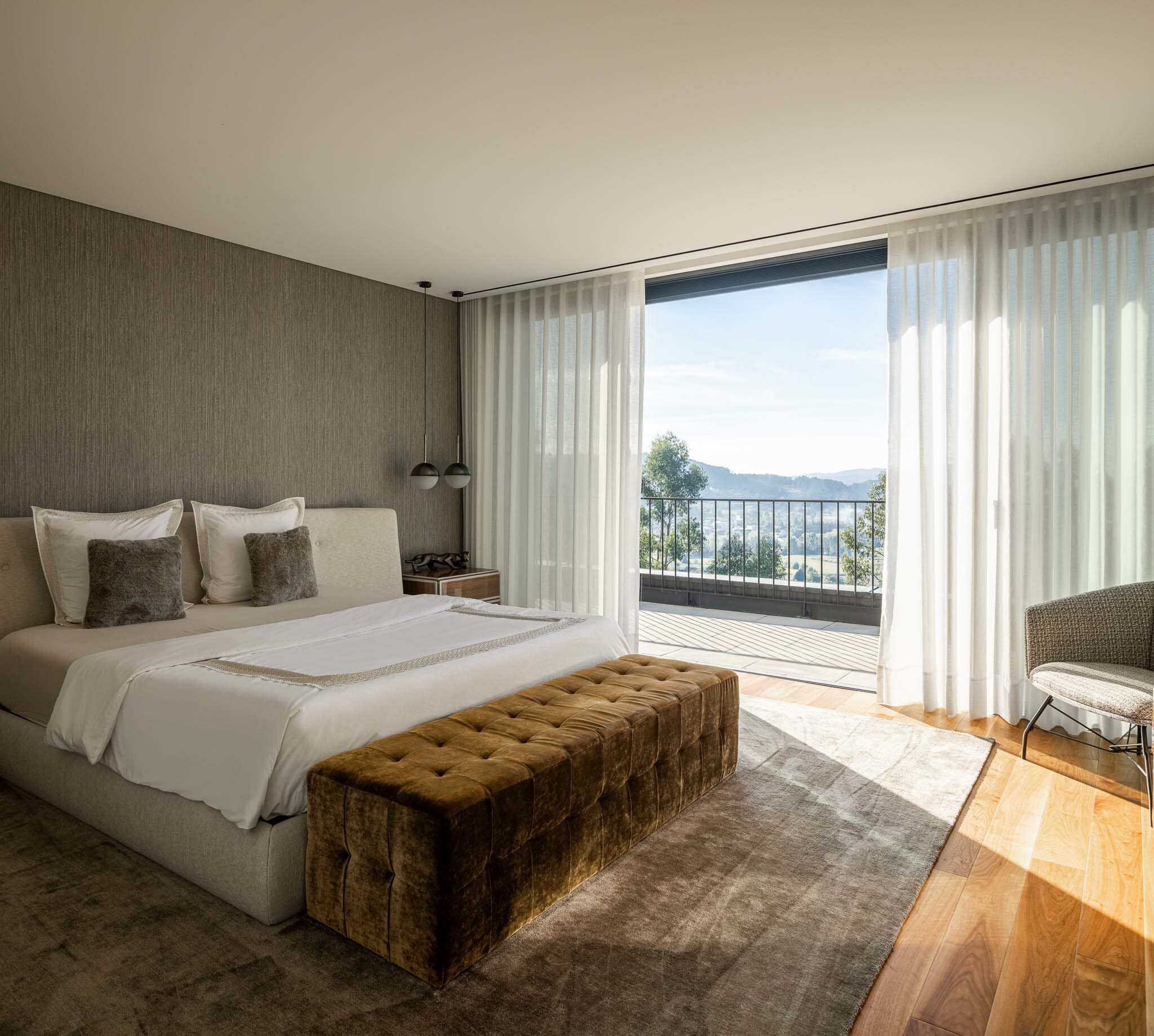 The volume of the house is composed of three fitted blocks that aligns with the sinuous morphology of the site. Each block caters to three different areas of house organized in a simple format. The functional area is located at 100 m above the  Threshold, the social area is planned at an elevation of 97 m and the private area at an elevation of 94 m.
The planning of the PS House is executed in a way that compliments the green space and looks out for extensive views. The positioning of the project is symbolic of its respect for its surroundings and natural environment.
Fact Sheet
Project Name: PS House
Location: Esporões, Braga
Total Area: 400 sq m
Firm Name: Inception Architects Studio
Image Credits: Ivo Tavares Studio