Ar. Nikhil Jain of Nikhil Jain Architects' recent project at Banjara Hills is a two-floor bespoke clothing brand site that set a benchmark in the fashion market for their brand. The site narrows down as one moves into the store, which gives the storefront a maximum width and the walls, a natural inclination towards the front, helping boost the clothing-visibility on the walls. The façade of the store is made of harmony of materials of Black glossy finish metal sheets, terracotta jali, rose-gold finish signage, and profile lighting that highlights the extent of its proportion.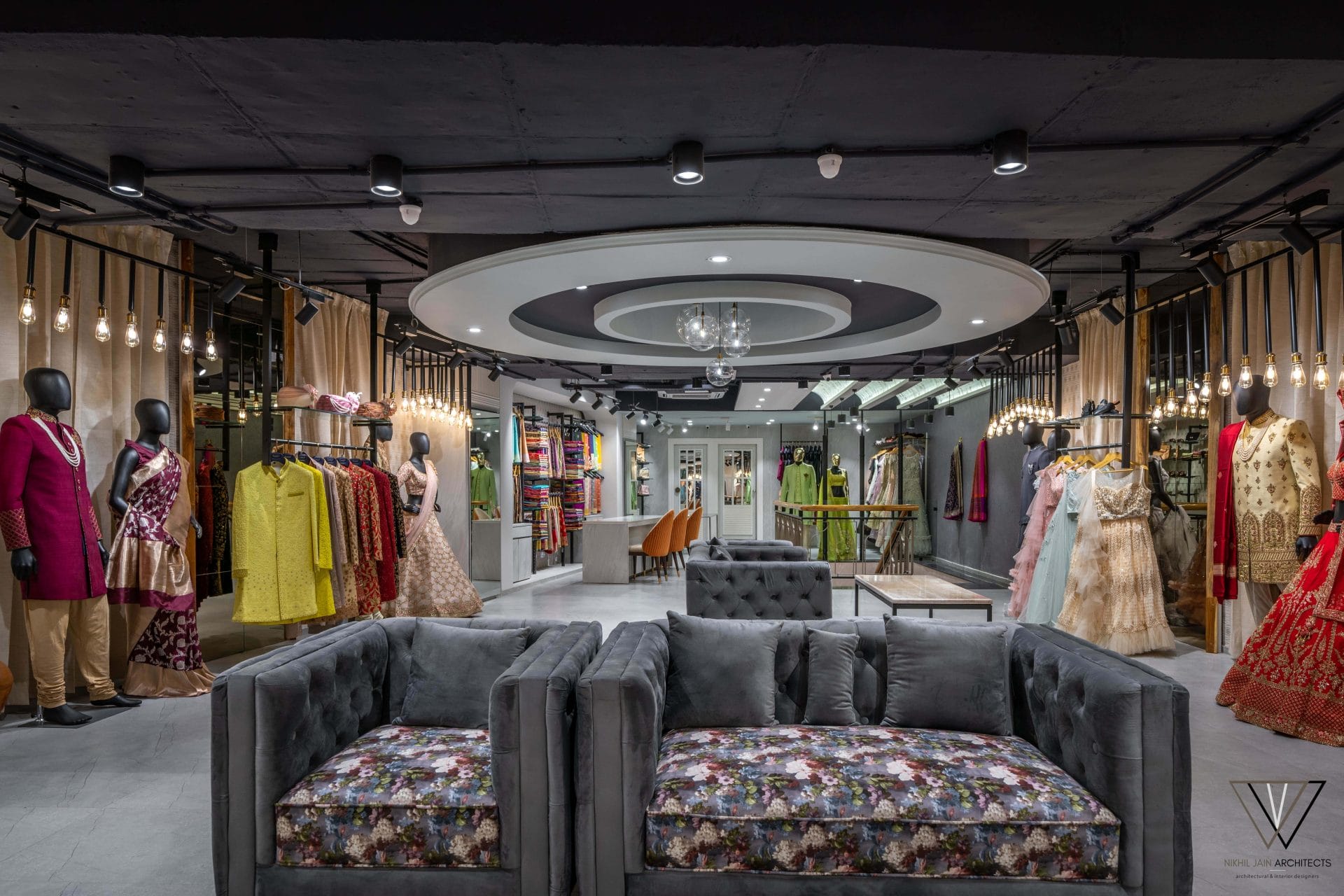 Inspired by the ethnic culture of North & West India, the ground floor comprises the idea of arches, use of gold leafing, custom-made antique-finished metal fixtures, and earthen-colors on the furniture, to reflect the ethnic ambiance.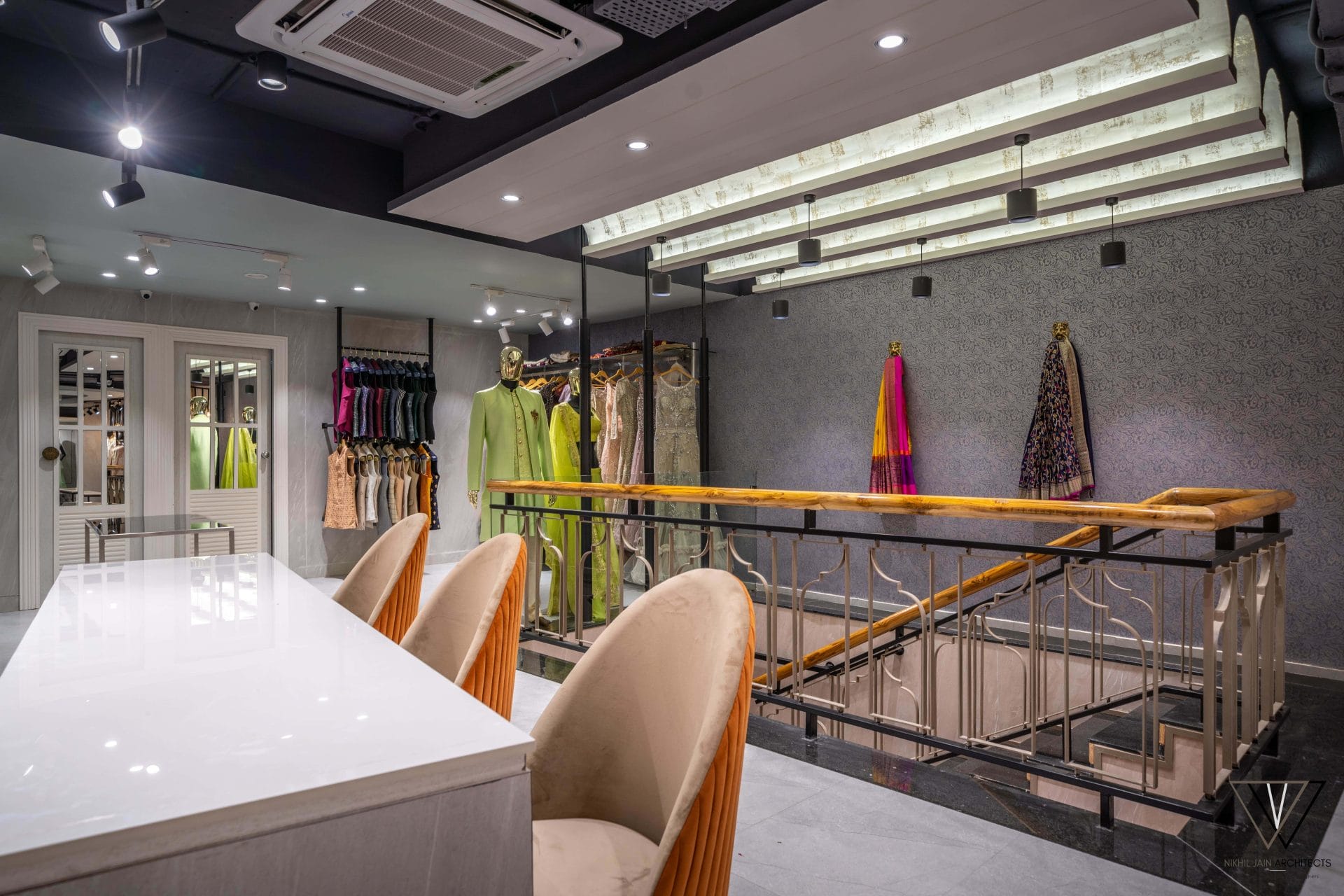 Customized sandblasted tiles, that feature patterns using block printing, an art practiced by the craftsmen of Rajasthan is curated at the backdrop of the cash desk. Fitting room walls are made of Jodhpur sandstone finish. The arches and the black inspire the railing-design and the Jaisalmer yellow-stone flooring of the staircase carries the essence of the ground floor to the first floor.
Maximum display of outfits has been provided on the first floor with celebrating light and floral décor to give the feel of Indian wedding setting, which was possible through arches made using metal pipes and filament-bulbs with antique-finish holders, and the wall in the center, and the customized furniture that carried the floral theme. The series of arches and displays was mirrored on the left and the right walls, giving symmetry to the rather asymmetrical shape of the floor. Highlighting the floor wall with the minimal ceiling, the double-height of the staircase features a series of vaulted-ceilings with the gold-leafing finish and pendant lighting.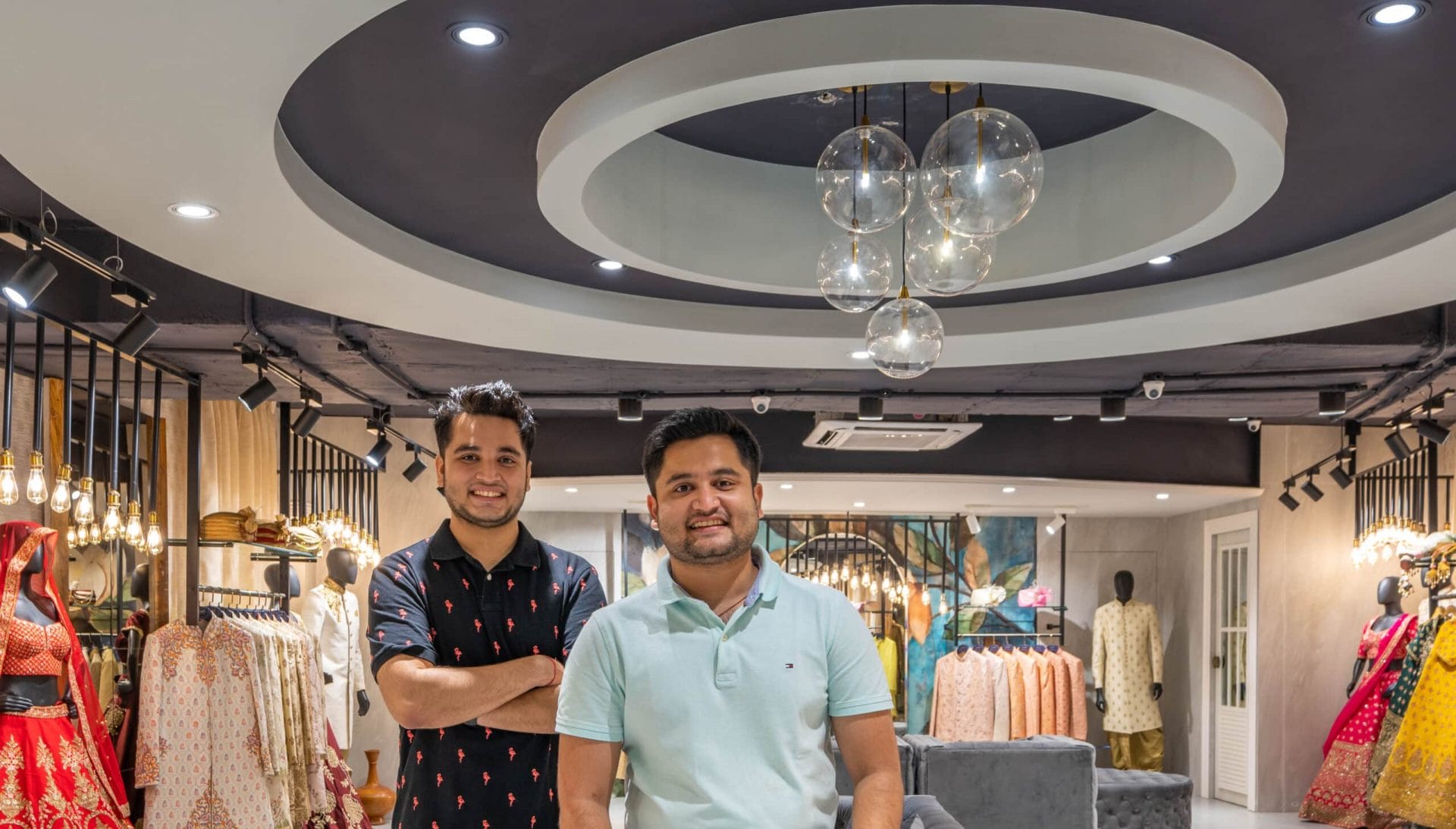 FACT FILE:
Design Firm: Nikhil Jain Architects
Location: Hyderabad
Project Type: Interior Design – Retail
Principal Designer: Ar. Nikhil Jain
Turnkey & PMC Consultants: EIDPL India – Sanjay Jain & Ashish Jain
Area: 5000 SFT