As one approaches the chaotic lanes of Ludhiana, the cityscape drowns into the narrow by lanes of the city where the culture prospers. White wedge house is located in these urban by lanes in a plot area of 9350 Sq. ft. Developed by Planet Design and associates, the design fundamentals were escalated with the most contemporary features that transcends simplicity on the coast of luxury.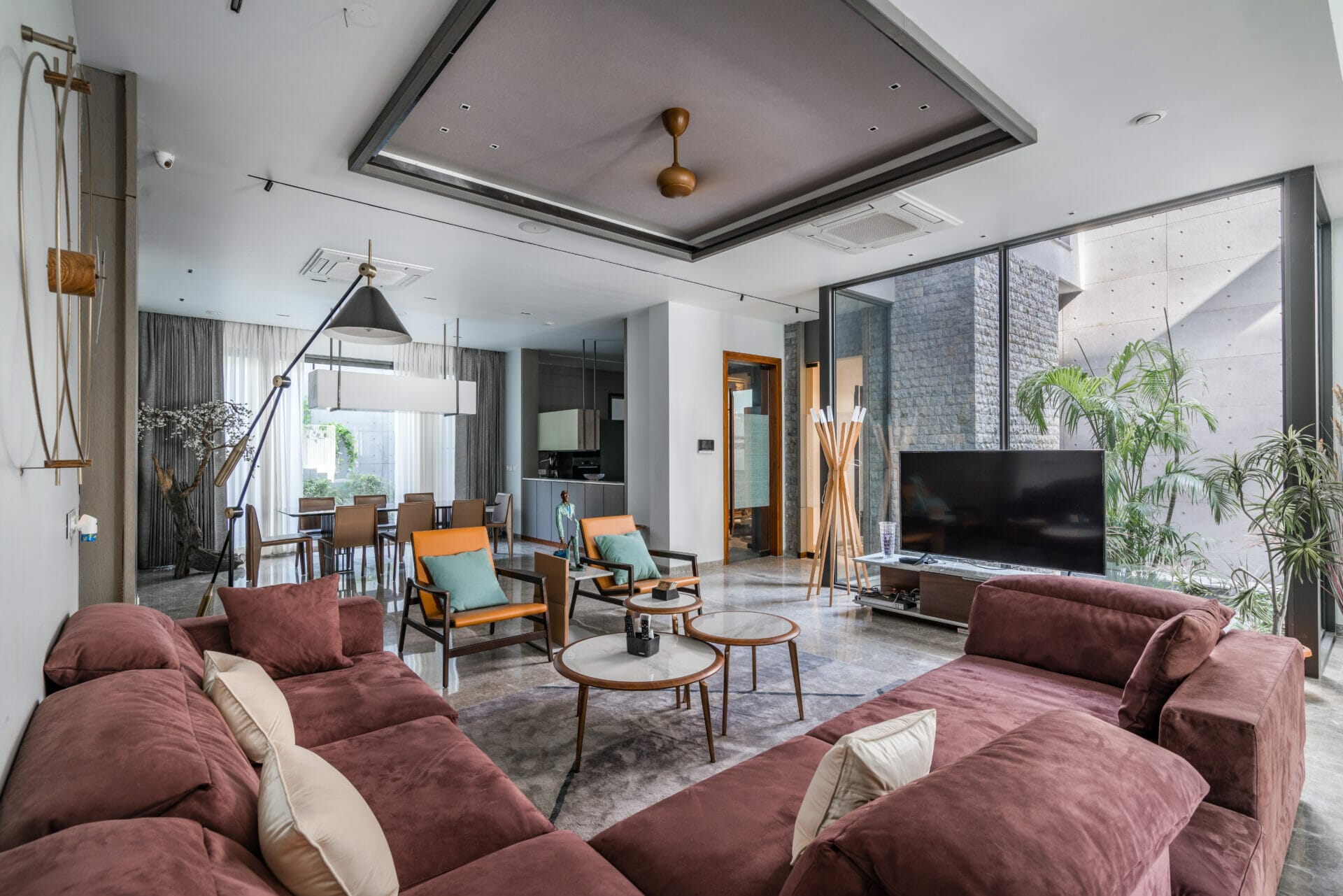 The double storey structure is designed to mobilize a cohesion with the context. The colour palette sets contemporary living standards and creates language of sophistication.  The spatial nature of the house creates numerous nooks and quality spaces with the enclosed area along with abundance of natural light. The house has been designed skillfully in a way that even the largest space can be lit up fully with one standing chandelier. This home is a blend of several concepts that has idolized local craftsmanship.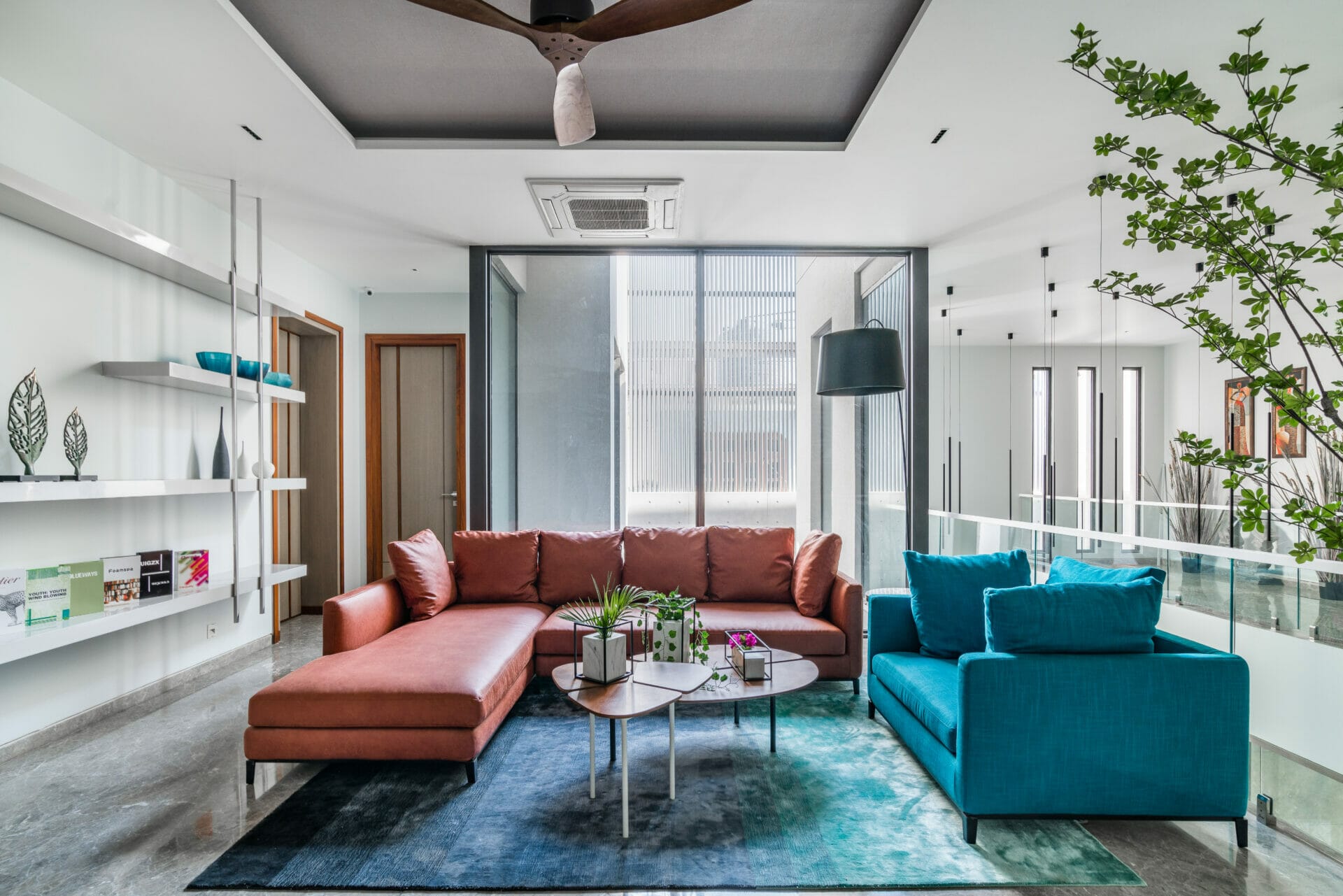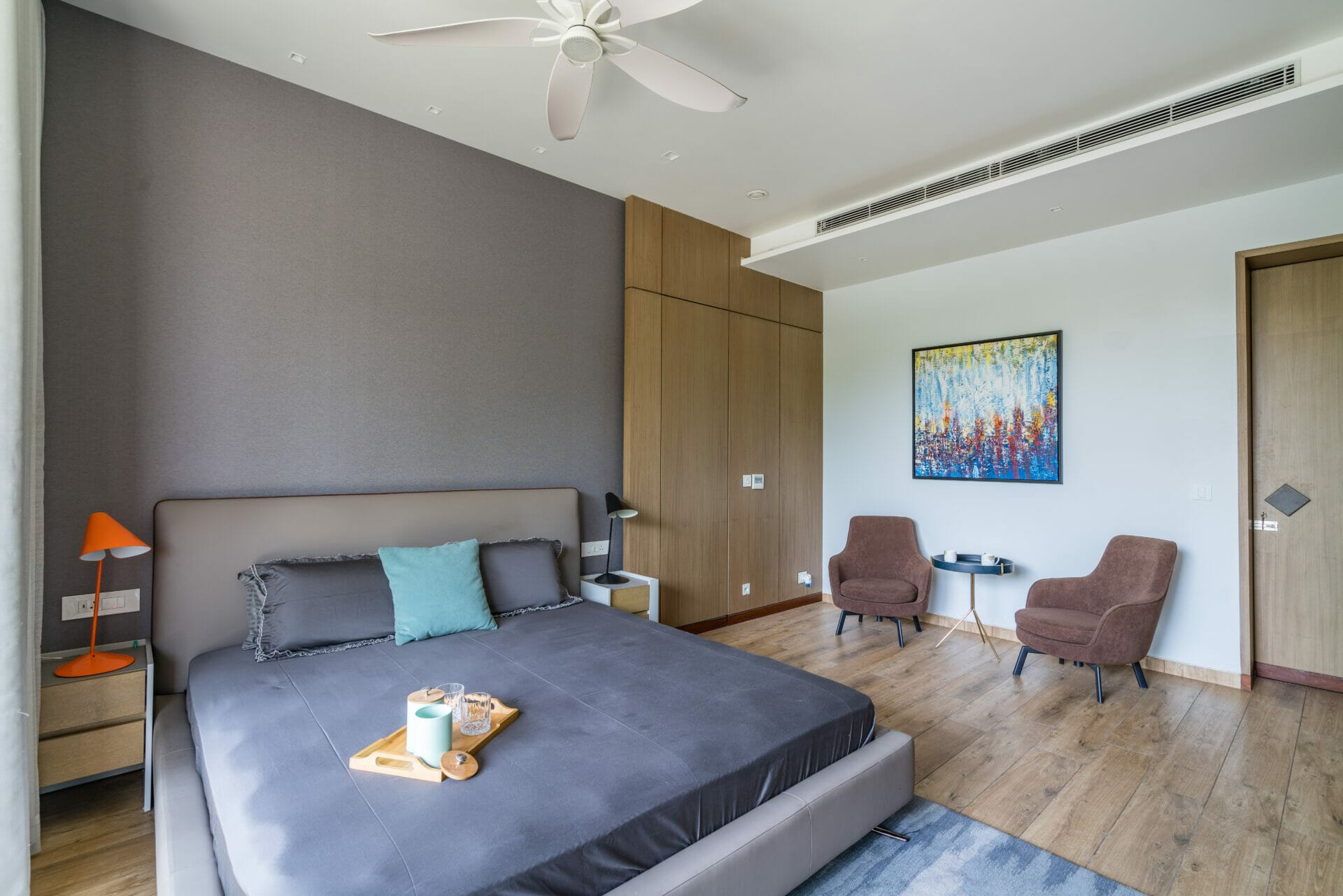 The grey hues within the context of the house brims up tonal effect through the textures in them. The ground floor with the interactive spaces for family garnishes with a stellar view of the central garden without hampering the privacy. The floor consists of a dining room, kitchen, master bedroom and seating area balancing the functionality of the spaces. Keeping the individual practices in mind the ground floor spaces flow in the pattern of their lifestyle.
On the first floor, the bedrooms adjoin each other creating a sense of belongingness. The family lounge area in the centre of the floor binds the bedrooms together. The minimal colours vibrate a vivid aesthetics with a scenic panorama of the home.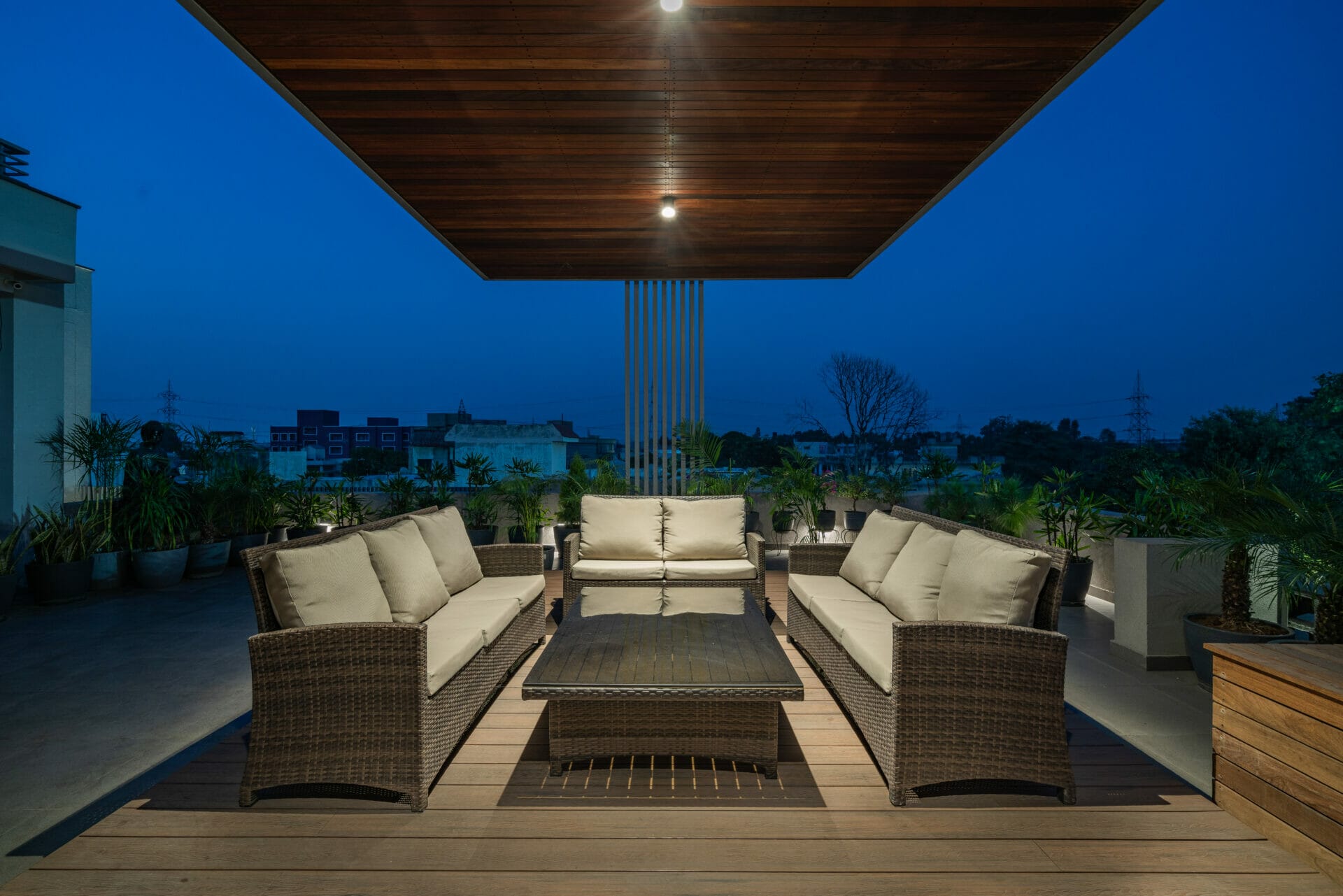 The sober facade with its humble textures, has a serene and innovative aura that invites one to experience the panorama of the cityscape. A house with contemporary aesthetics yet marks the presence of the homeowner intact with the intricate design features.
Fact Sheet
Project name : White Wedge House
Principal Architect : Ar. Talwinder Panesar
Firm Name : Planet Designs and associates
Assistant Designer : Majinder Panesar
Location : Ludhiana, Punjab, India
Area : 9350 Sq.ft.
Year of completion : 2021
Picture Credits : Inclined Studio